Neugeborene Nachtmusik l'interview
Projet du Hollandais Maurice Hermes, Neugeborene Nachtmusik a sorti un premier LP éponyme en avril dernier sur le toujours fiable label de Martijn van Gessel, Enfant Terrible (lire), après plusieurs collaborations au sein de compilations dont Post-everything datant d'à peine un an (lire). Ledit album, que l'on avait présenté par le biais du morceau Schaf Auge Rabe (lire), entre chrysalides noctambules et vêpres hallucinatoires, s'instigue au carrefour d'une ambient perturbée, telle que Coil a pu en aligner au kilomètre, une musique industrielle sortie des carcans, entre autres, de Throbbing Gristle, et d'une musique électronique flirtant avec des textures black metal, telle que le géant Suédois Thomas Martin Ekelund et de son label Beläten (lire) impulsent. Et même si l'on se situe à mille lieues des ripailles estivales, le son de Neugeborene Nachtmusik porte en lui un message qu'on a voulu creuser, à la fois par une interview de celui qui présentera bientôt son projet de label avec Jeroen Holthuis, Ordo Viatorum, et une mixtape exclusive, à écouter et télécharger ci-après.
Mauritius Hermes l'interview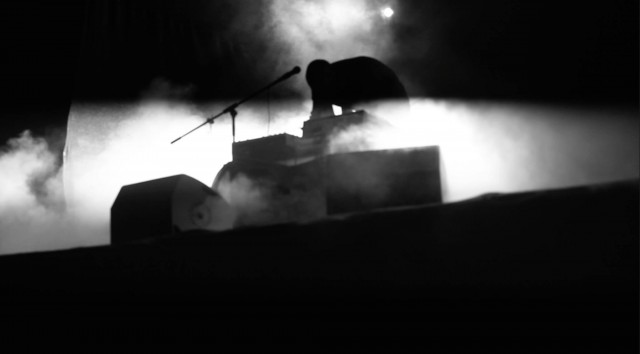 Comment t'es venu le concept de Neugeborene Nachtmusik et d'où vient le nom ?
How did the whole concept of Neugeborene Nachtmusik come about and how did you come up with the name?
A travers les siècles, sur le territoire européen, ceux qui réalisaient des cérémonies pendant la nuit, ceux qui travaillaient avec les pouvoirs guérisseurs des plantes sur la planète Terre, ceux qui pouvaient entrer en connexion avec le cosmos, ceux qui pratiquaient des rituels dans un certain but, beaucoup d'entre eux ont été brûlés vivants. Entre 1450 et 1750, environ cinquante mille soi-disant sorcières ont été brûlées parce-que l'Église les accusait d'avoir pactisé avec le diable ; beaucoup d'entre elles ne survivaient pas aux tortures infligées avant le bûcher. En conséquence, l'Église Catholique a réussi à faire reculer l'humanité de mille ans sur les connaissances en flore et en spiritualité. Plus tôt dans l'histoire, entre 1150 et 1250, l'humanité a eu l'opportunité d'évoluer rapidement. A cette époque, la même église tua environ huit-cent mille cathares, détruisant ainsi cette opportunité, dans le seul but de perpétuer un système où la loi et l'ordre étaient ceux de Dieu, afin de maintenir son pouvoir et sa main-mise sur la société civile. Les cathares étaient des gnostiques et utilisaient les même principes et le même savoir que les gnostiques mille deux cent ans auparavant ; ils se focalisaient sur la liberté et l'indépendance de l'individu, son parcours, son développement personnel et sa victoire sur ses peurs.
Quand on lit les mots de Jésus, une toute autre couleur émerge que celles des pages marronasses léguées par l'Église. Dans l'évangile selon Thomas, Jésus parle de la connaissance de soi comme moyen de prendre conscience de soi, de voir les choses dans leur réalité – ou – voir les choses telles qu'elles sont pour la première fois, et il te guide et te montre les pièges de la vie. Ce que l'Évangile enseigne, c'est que chaque jour est une opportunité pour changer de direction et de se séparer de ce qui nous est le plus utile. Chaque nuit est l'occasion de se connecter à un flux éternel de créativité et d'inspiration et de transmettre les sérénades et les hommages créatifs de chacun aux habitants actuels de la planète. Chaque nuit, une musique nouvelle naît de l'amour ou de la haine, et ce sont là les grandes lignes conceptuelles de Neugeborene Nachtmusik, qui se traduit en français, à peu près, par musique de la nuit nouvellement née.
On European soil, over the centuries, those who performed ceremonies at night, those who worked with the healing powers of plants on this planet Terra, those who could connect to the cosmos, those who worked with intentions through rituals, many of them have been burned alive. Between mainly 1450 and 1750  around 50.000 so called witches were burned because the church accused them of a pact with the devil; many did not  survive being tortured prior to being burned. As a result, the catholic church effectively set humanity back a 1000 years in knowledge of spirituality and flora.  Earlier in history between 1150  and 1250 humanity had great chance to evolve rapidly. During this time this same church killed around 800.000 Cathars, effectively ending this possibility, all in the name of perpetuating a system where law and order were God's laws and orders, thus maintaining their power and control over civil society. The Cathars were gnostics and used the same principals and knowledge as gnostics 1200 years earlier; they focused on the freedom and independence of the individual and their path, self development and overcoming personal fear.
When reading the words of Jesus a complete different color emerges than the dirty brown page the church has left behind. In the gospel of Thomas, Jesus is talking about self-knowledge, a way to remember yourself, to start seeing for the first time, and he takes you by the hand and shows you the 'pitfalls of life'. What the Gospel teaches is that every day is an opportunity to change direction and let go of that which no longer serves you. Every night is a chance to tune into an eternal stream of creativity and inspiration and bring one's creative serenades and homages to the planet's current inhabitants. Every night new music is born either from love or hate, this is the conceptual framework for Neugeborene Nachtmusik, which roughly translates in English to newborn nightmusic.
Comment décrirais-tu Neugeborene Nachtmusik, et qui sont tes plus grandes influences sur ce projet ?
How would you describe Neugeborene Nachtmusik, and who are your biggest influences in this project?
Le son de Neugeborene Nachtmusik est principalement inspiré par des expériences post-apocalyptiques, ritualistiques et utopiennes, et profondément personnelles avec quelques exceptions ici et là. Beaucoup de choses influencent le son que je crée, la plupart viennent de la musique, mais pas seulement. Musicalement, je suis inspiré par des groupes comme Coil, Throbbing Gristle et Esplendor Geometrico ; ces groupes ont créé un art conceptuel, vaste et sacré, une musique industrielle sans compromis avec des pulsations minimales et névrotiques. Maria Zerfall, Haus Arafna et Cluster m'inspirent également, j'apprécie vraiment la musique sombre et abstraite, j'aime particulièrement pouvoir en décoller une à une les couches qui peuvent de prime abord sembler négatives afin d'en révéler une information et un savoir enrichissants. J'aime danser sur de l'acid music, de la vraie électro et de la techno aventureuse car danser permet d'ouvrir de nombreuses portes à l'inspiration. Par ailleurs, le minimalisme, l'ambient et les performances artistiques ont été des sources d'inspiration importantes pour moi.
The sound of Neugeborene Nachtmusik is mostly inspired by the post-apocalyptic, ritualistic and utopian or deeply personal experiences, with an exception here and there. Many things influence my sound, a lot of them are music, but not only music. Musically, I am compelled by bands such as Coil, Throbbing Gristle and Esplendor Geometrico; these groups create vast and holy conceptual art, uncompromising industrial music, and neurotic minimalistic pulses. Also, Maria Zerfall, Haus Arafna and Cluster inspire me, I really enjoy dark conceptual music, specifically peeling away layerswhich can at first seem very negative to reveal enriching information and knowledge. I like to dance on Acid music, (real) Elektro and adventurous Techno; dancing opens many doors to new inspiration. Also minimalism, ambient music and performance art have been significant sources of inspiration for me.
Quels genre de sentiments mets-tu dans tes morceaux ?
What kind of feelings do you put in yours songs?
Des scènes de films qui n'ont jamais été tournés, des champs de bataille juste après la bataille, l'utopie, des rêveries, de l'occulte, de l'honneur et de l'espoir, pour n'en citer que quelques uns.
Scenes of never made movies, battlefields just after the battle, utopia, daydreams, occultism, honour and hope, to name a few. 
Quels sont tes buts précis pour ce premier LP de Neugeborene Nachtmusik ?
Did you have specific goals for the future Neugeborene Nachtmusik LP?
Tout s'est passé très naturellement, après la sortie de l'album de ma précédente collaboration, Milligram Retreat, le projet s'est arrêté. Peu après, j'ai déménagé à Berlin et j'ai commencé à créer, dans le cadre de Neugeborene Nachtmusik, quatre morceaux dont trois sont sur des compilations d'Enfant Terrible. Ce LP de Neugeborene Nachtmusik est un résumé du travail que j'ai effectué pendant mes trois premières années à Berlin, Martijn van Gessel d'Enfant Terrible ayant sélectionné les morceaux à partir d'un corpus plus large.
It all went very naturally, after my previous collaboration, Milligram Retreat released an album, the project ended. Subsequently, I moved to Berlin and started to create within the framework of Neugeborene Nachtmusik, 4 tracks of which are included on 3 Enfant-Terrible compilation albums. The upcoming Neugeborene Nachtmusik LP is a synopsis of work which I completed in my first 3 years in Berlin, Enfant-Terrible selected the tracks from a larger body of work.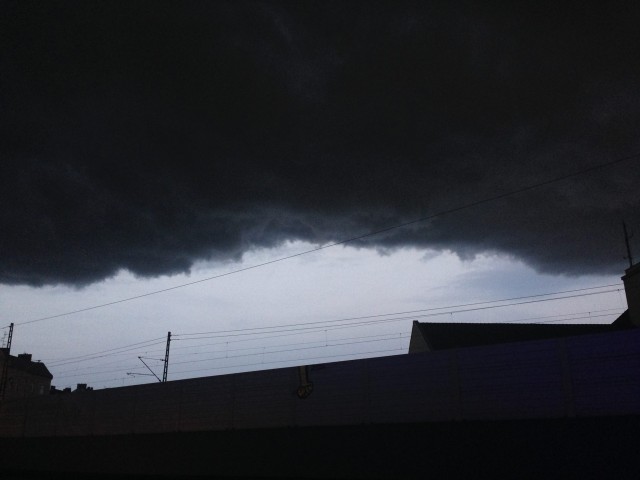 Pourquoi as-tu choisi Enfant Terrible Records pour cet LP ? Te sens-tu proche d'eux ?
Why did you choose Enfant Terrible Records for this LP? Do you feel close to them?
Martyn, le créateur et directeur d'Enfant Terrible, m'a approché pour inclure Milligram Retreat sur la compilation Kamp Holland et plus tard pour l'album Falun Gong. La philosophie du label est unique, provocante, et est une source d'inspiration pour ma créativité. Les dj-sets de Martyn peuvent être suivis comme des cours magistraux ; ils ne font pas qu'inspirer, ils éduquent en exposant une musique originale, parfois oubliée, authentique de différents styles et genres. J'aime la façon dont il communique par la musique en faisant ça et encore plus le fait qu'il n'a pas peur de sortir des carcans. Je me sens heureux d'avoir Martyn comme ami et de travailler avec Enfant Terrible.
Martyn, Founder and Director of Enfant Terrible, approached me to include Milligram Retreat on the compilation 'Kamp Holland', and later for the Album 'Falun Gong'. As is Martyn, the ethos of the label is unique, provocative, and source of inspiration to my creativity. Martyn's dj sets can be heard more as lectures; they not only inspire, they educate by exposing the sometimes forgotten, bona fide original music from different styles and genres. I like the way he communicates through music that way, and even more that he is not afraid to colour outside the lines. I feel blessed having Martyn as a friend and working with Enfant Terrible.
De quels groupes actuels te sens-tu proche ?
Which actual bands do you feel close to?
Les garçons d'Europ Europ qui dirigent le label norvégien Etch Wear. J'aime profondément leur musique ; l'orgue du désespoir, les voix apathiques et les rythmes étranges, je perds vraiment la notion du temps quand j'écoute leur travail. On m'a demandé de faire des remixes de leurs morceaux, ce qui a déclenché un flot d'inspiration. L'été dernier, Martyn et moi avons eu l'honneur de les recevoir à Berlin pour qu'ils jouent pendant le concert diurne Post-Everything de cinq heures (lire). Allez écouter leur LP Repeating Mistakes.
The boys from Europ Europ, who run the Norwegian label Etch Wear. I deeply enjoy their music; the organ of despair, the apathetic voices and odd rhythms, I really lose track of time listening to their work. I was asked to do remixes for them, which elicited a lot of new inspiration. Last summer Martyn & I were honored to host them in Berlin to play during the 5 hour 'Post-Everything' afternoon concert. Definitely check out their LP 'Repeating Mistakes'.
Qu'est ce qui te fascine le plus aujourd'hui dans la création musicale actuelle ?
What fascinates you most from now on in the current musical creation?
En ce moment même, l'alpinisme est un thème sur lequel je travaille pour la sortie d'une cassette plus tard dans l'année. Le film Possession de 1981 a aussi fait des émules pour les prochains travaux de Neugeborene Nachtmusik.
At this very moment, 'mountain climbing' is a theme I'm working with for a tape release later this year. Also the 1981 movie, Possession, generated much new inspiration for further Neugeborene Nachtmusik works.
Qu'est-ce qui est prévu pour toi et pars-tu en tournée avec Neugeborene Nachtmusik ?
What's next for you & are you going on tour with Neugeborene Nachtmusik?
Je dois finir des projets expérimentaux, les préparer pour une sortie et je dois me concentrer sur Ordo Viatorum, un label créé par Jeroen Holthuis et moi-même. Ensuite faire quelques remixes pour le projet industriel néerlandais <Vektor> et collaborer avec Kensaku sur and the Wind, un projet d'ambient industrielle à venir et collaborer avec un ami proche venant du Nord. Restez donc à l'écoute.
Next is finishing some experimental projects, getting them ready for release; focusing on 'Ordo Viatorum' (a label by Jeroen Holthuis and myself); doing some remixes for o.a. Dutch Industrial Project <Vektor>; collaborating with Kensaku on an upcoming industrial ambient project 'and the Wind'; as well, nurturing a new collaboration with a good friend from the North. Stay tuned.
Mixtape
01. Gending Bonang Babar Layar – Javanese Court Gamelan vol.2
02. Hildegard von Bingen ' Instrumentalstuck' – Canticles of Extasy
03. Lokasenna 'November wind' – Elitepop 03
04. Mira Calix 'Because to why' – Eyes set against the sun
05. Coil 'At the Heart of it all' – Scatology
06. Death in June 'Hidden amongst the leaves' – The world that summer
07. Novy Svet ' Fin Finito Infinito' – Fin Finito Infinito
08. Tindersticks 'Vertrauen II' – Tindersticks
09. Pink Floyd 'The Narrow Way part 2' David Gilmour – Ummagumma
10. Embers 'Nielude' – Kout
11. Europ Europ 'Prescription Drugs' – Mellow Harscher
12. November Novolet ' – Entry' From heaven on earth
13. Cluster 'Seltsame Gegend' – Curiosum
14. Metamorphosis ' Muzak from Hawthorne Court' Elephant Table Compilation
15. Throbbing Gristle 'Weeping' The Third and Final Report
16. Shu-De 'Voices from a distant Steppe'
17. Ilya Monosov – excerpt from « For Sine wave and Hurdy Gurdy »
Tracklisting
Neugeborene Nachtmusik – S/T (Enfant Terrible, 15 avril 2015)
A1. Last Days of Winter
A2. Schaf auge rabe
A3. Kino Sputnik
B1. Horse
B2. Mola
B3. Sacrifice