Who are you Electric Voice Records ?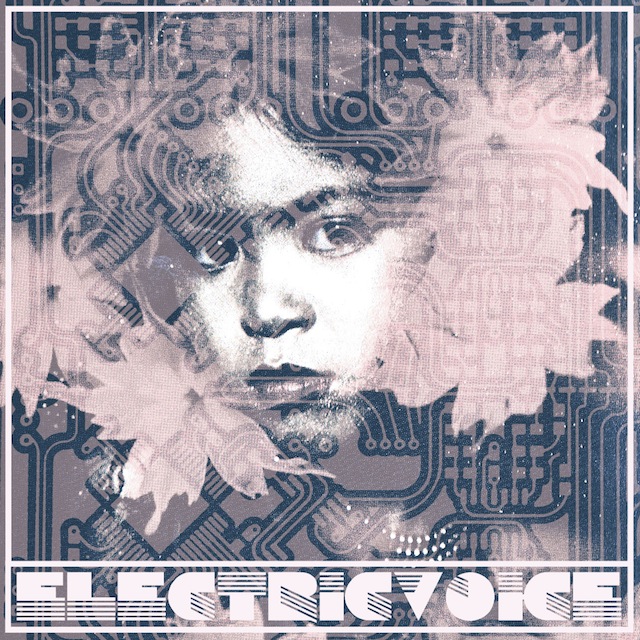 S'il est une géographie politique, économique et diplomatique, un prisme musical, imparfait et déformant, se superpose à celle-ci à mesure qu'internet se massifie. Les centres névralgiques restent peu ou prou les mêmes, tandis que certains pays aspirent littéralement une attention autrefois dévouée à d'autres. À l'échelle du globe, inutile de dire que le Canada, fort de sa diversité et de son goût pour l'expérimentation et l'innovation, tire bien plus qu'une seule épingle du jeu qu'un hexagone perclus d'inhibitions. De la même façon que certains hissent Portland (lire) dans les cimes créatives étasuniennes, rivalisant d'inventivité avec Big Apple et son fief brooklynois, d'aucuns ne pourront contester la vitalité d'une scène musicale montréalaise, le plus souvent nichée à mi-chemin entre marginalité, radicalité et filiation. Electric Voice Records, label instigué depuis deux ans seulement par Matt Samways, en est une de ses plus pures émanations, à l'image de Fixture Records, Arbutus, Hobo Cult, Divorce Records, Los Discos Enfantasmes… et ce, même si celui-ci œuvre depuis Halifax, aux confins de la Nouvelle-Écosse. Partageant un même DIY intégral que certaines structures déjà évoquées – de Free Loving Anarchist (lire) à Skrot Up (lire) – Matt, par ailleurs membre d'une tripotée de groupes, dont le dernier en date, Transfixed, semble ne pas faire les choses en vain, poursuivant une sorte de dessein en creux de ses aspirations musicales. En témoigne l'éclectisme de ses sorties, de l'égérie lo-fi U.S. Girls, à l'onirisme synthétique incarné par Monroeville Music Center ou Chevalier Avant Garde, en passant par la légendaire verve no-wave de Jeff & Jane Hudson dont il sera question plus loin. En prémisse d'une ample compilation disponible début mars – et disponible par ici en pre-order – Matt, en plus de répondre à nos quelques questions, a eu la gentillesse de concocter une mixtape commentée et téléchargeable ci-après. Suivent deux chroniques en guise d'introduction à un univers et une esthétique musicale plongeant leurs racines au plus profond d'une interconnexion entre l'homme et la machine, à savoir le moment où l'homme se sert de la machine pour s'exprimer, mais aussi pour transcender ses émotions.
Entretien avec Matt Samways
Peux-tu te présenter en quelques mots ? Qui es-tu Matt, et que faisais-tu avant Electric Voice Records ?
Can you introduce yourself in a few words? Who are you Matt and what did you do before Electric Voice Records?
Je suis le fondateur et propriétaire du label Electric Voice Records. Affillier ma vie privée et ma carrière pro ne me semble pas très prudent. Je suis musicien avant tout et je suis basé sur la côte est du Canada. J'ai joué au sein de quelques groupes, tout en effectuant divers petits boulots pour financer mon label et mes voyages depuis 2008. EV (Electric Voice) est né de ma participation dans divers collectifs DIY entre Halifax (Nouvelle-Écosse) et Truro au Canada, tout en jouant dans des groupes de punk/noise et après une séries de concerts à petits budgets à travers l'est et le centre du Canada. Je me considère plutôt comme un dégénéré.
Operator & owner of the Electric Voice Records imprint. Affiliating my personal life & my business does not seem prudent. I am first a musician and have been living on the Eastern coast of Canada playing in a variety of groups & working sub-par jobs in support of my label & travels since 2008. Within the origins of EV (Electric Voice) I was involved in a few different D-I-Y collectives between Halifax, Nova Scotia and Truro, Nova Scotia, Canada – whilst playing in punk/noise groups & completing a few low budget tours across Eastern and Central Canada. I would have considered myself a degenerate.
Quelles sont tes influences musicales ?
What were your first musical influences?
J'ai passé la majeure partie de mon enfance sur une petite île située au large de la côte est du Canada, qui porte le nom de Newfoundland & Labrador. La musique folk y occupe une grande place, née des traditions irlandaises, anglaises et écossaises qui ont fondé l'île. Les premières traces de liens avec l'Europe remontent à l'époque des Vikings, qui ont marqué leur territoire au bout de l'île avec Vinland. Les traditions étaient transmises grâce aux « Sea Chanties » (chants de marins) et la nature violente et enthousiaste de ce peuple. Avant la colonisation, une tribu aborigène unique sur l'île, les Beothuk, habitaient Newfoundland. Il s'agissait d'un peuple très spirituel qui fut exterminé probablement avec l'arrivée des Européens (Vikings). La colonie de Newfoundland s'est développée principalement grâce à la pêche, même si elle a souvent souffert d'une économie instable à cause de la fin de l'industrie poissonnière. En tant qu'île, c'est une terre en marge du Canada, qui a développé une culture qui lui est propre, souvent méprisée par le reste du pays qui la considère comme moins civilisée et pauvre. Un mélange de fierté et d'arrogance est entretenu par les habitants de l'île. La musique de Newfoundland a des influences similaires à celles de la musique celtique. Le plus souvent liée à la mer, une thématique sombre s'en dégage.
Ce n'est pas vraiment lié à mes premières influences musicales, mais c'est une culture intéressante et bizarrement aliénante notamment dans l'optique de développer ses goûts musicaux. Ayant grandi à Newfoudland, j'ai rejeté la tradition folk en devenant ado, pour explorer divers styles de rock contemporain et de classic rock. J'ai fini par devenir obsédé par Sonic Youth, Joy Division/New Order, The Cure et Bauhaus, qui sont d'ailleurs en accord avec mes goûts actuels. J'ai aussi beaucoup apprécié des groupes de hardcore américain comme Black Flag, Flipper, Bad Brains ou Fugazi, ainsi que d'autres groupes locaux comme Genetic Angry & Be Bad. Pendant mon adolescence, j'ai également écouté et composé beaucoup de musique noise et d'indus, honorant la tradition de groupes comme Throbbing Gristle. J'aime les sons riches et éthérés, mais aussi tout ce qui est sombre et corrosif.
I spent most of my childhood on a small island located off the Eastern shore of Canada called Newfoundland & Labrador. It has a strong folk music heritage based on the Irish, English and Scottish traditions that founded the island. The first documentation of connections from Europe came from the Viking people who marked their territory at the tip of the island as Vinland. Traditions were carried with « Sea Chanties » & the violent, enthusiastic ethic of these people. Also before colonization, an Aboriginal tribe that was exclusive to the island, called the Beothuk, occupied Newfoundland. The Beothuk were spiritual & collected group of people that were ultimately extinct with controversial speculation of Genocide committed by the European (Vikings). The colony of Newfoundland progressed, mainly based on the fishing industries though it often and faced economic depression with the rise and fall of the fishery trade. As an island is it segregated from the rest of Canada and in it's isolation it holds a distinct & unique culture that is often looked down upon by the mainland provinces of Canada, cited as less civil, poor. It is a polarizing combination of pride & arrogance in the people of the island. The music of Newfoundland has similar influence of Celtic music, but often based on the « sea life » which resorted to depressive themes.
This is not directly in relevance to my first musical influences, but it is an interesting and somewhat estranging culture to develop a musical taste in. Having grew up in NFLD I was deterred from the tradition folk in my early teens, and explored all styles of contemporary rock, classic rock. Eventually started obsessing of the discographies of groups like Sonic Youth, Joy Divison/New Order, The Cure & Bauhaus that is more relevant to my current tastes. I also used to listen to a lot of early American hardcore bands like Black Flag, Flipper, Bad Brains & eventually Fugazi, & local punk bands like Genetic Angry & Be Bad. Also early in my teens I used to listen/create a lot of noise/industrial music – honoring groups like Throbbing Gristle. I like music that is lush & ethereal but I also like music that is dark & abrasive.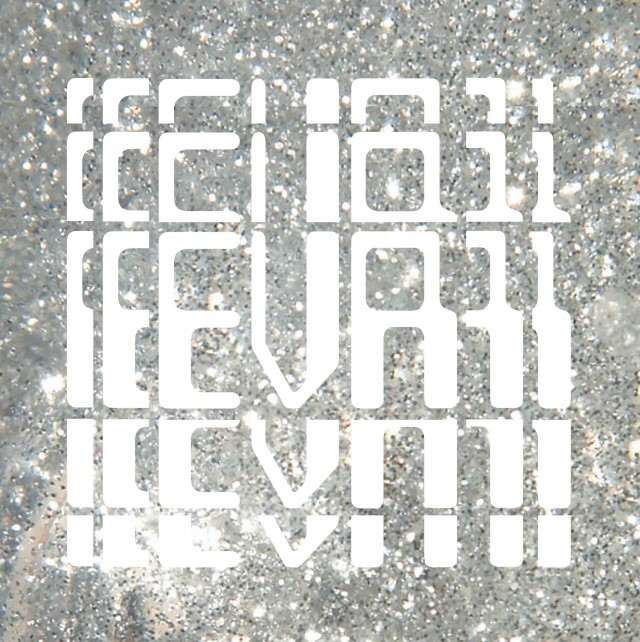 Comment Electric Voice Records a-t-il vu je jour ? Qui est derrière ? Quelle était l'idée d'origine ?
Tell me how Electric Voice Records was born? Who is behind ? What was the idea of origin?
Il y a un an, j'ai commencé à réunir les bases d'un label tout en réunissant un mélange excentrique d'artistes. C'est un projet où je peux satisfaire mon désir de manipuler et produire des sons et arts visuels, en collaboration avec des musiciens et artistes que j'admire. À la base, EV est né de mon orgueil, à vouloir documenter les productions limitées de mes projets musicaux de l'époque en collaboration avec Tyler Fleck. Quand nos routes se sont séparées, je suis devenu certain que je voulais transformer EV en un projet plus individuel, et non plus collectif. En 2010, j'ai commencé à collaborer avec le gouvernement de Nouvelle-Écosse en association avec le programme Emerging Business, pour recevoir des aides pour financer EV. Cela m'a énormément motivé en me poussant à devenir plus professionnel, notamment dans la qualité de la présentation. C'est ainsi que j'ai débuté dans le domaine des relations avec le public et appris à gérer les campagnes de pub à la radio et dans la presse écrite. En ce moment, je m'occupe de la communication avec les artistes, je supervise la production, je gère notre présence sur le web (Facebook, etc.), et crée des kits presse (digitaux et par courrier) ainsi que des petites campagnes pour les radios universitaires. En ce qui concerne quelques projets à venir, la com' est gérée par Pigeon Row Public Relations. Heather Rappard s'occupe des vidéos. Dans le passé, j'ai été largement aidé par des amis chez qui je restais souvent, comme Craig Currie et Jared Russell. Craig Storm s'occupe parfois du design.
It was a year ago I began exercising the fundamentals of operating a record label while creating an eccentric roster. It is an agency where I can convey the desire and ability to manipulate the production of sound & visual art in collaboration with admired musicians and artists. It was originally founded serving in vanity, documenting the limited production of all musical endeavors of my partner in collaboration at the time, Tyler Fleck & I. With disbanding I became more adamant about the idea of turning Electric Voice into an independent imprint, as opposed to a collective. In 2010 I began working with the Government of Nova Scotia in conjunction with the Emerging Business Music Program by receiving grants for EV projects. This provided me with a lot of motivation to increase the professionalism & quality of the presentation. This was my introduction to handling public relations & the process of radio & press campaigns. Currently I handle all the artist relations and oversee manufacturing/production, maintain the online presence (.com, Facebook, etc,) and creating press its (digital & mail) & small college radio-send out campaigns. PR for a few upcoming projects is being handled by Pigeon Row Public Relations. Heather Rappard creates the videos. In the past I have received a lot of support from friends' whom I often stayed with, notably Craig Currie & Jared Russell. Craig Storm handles some design.
Pourquoi ce nom, Electric Voice Records ?
Why this name, Electric Voice Records?
Le nom a été choisi par le co-fondateur du label, Tyler Fleck, en souvenir du temps où l'on expérimentait avec des pédales, vocodeurs, etc., pour manipuler le son. Je pense qu'au fur et à mesure du temps et de l'évolution du label, le nom s'est enrichi d'un sens nouveau. Tout en endossant le concept de technologie, il enrobe un thème auquel je suis très attaché, l'idée de trans-humanisme et de transcender les émotions et les idées à travers la machine.
The name was given by the co-founder Tyler Fleck in honor of when we began experimenting with guitar pedals, vocoders, etc, to manipulate our vocals. I think as time & the label progressed, it started gaining a new meaning. While personifying technology, it is using a theme I find myself very fond of – the idea of Trans-humanism and transcending emotive feelings & ideas through machine.
Pourquoi avoir choisi le format K7 ?
Why are you choosing only the K7 formats?
Cela se fait tout naturellement quand on produit en tant qu'amateur. Les formats vinyle et cassette ont un côté esthétique qui manque complètement au CD. Écrire ta musique pour un vinyle ou une cassette est une expérience bien plus tangible et attirante. Ceci dit, je suis très reconnaissant de pouvoir produire des fichiers wav. ou mp3 et de pouvoir les transférer grâce à internet. Mon catalogue est limité et je n'inclue pas de « download codes » car j'aime l'idée que chaque sortie est unique. Les CD sont souvent transférés sur un ordinateur ou un lecteur mp3 et finissent oubliés à ramasser la poussière. Ces formats en font une sorte d'objet sacré qui est authentique et économique à la fois, le seul bémol étant que Canada Post est un boulet et que poster des vinyles reste très cher.
It comes naturally with an amateur take on producing a release. Vinyl & cassette format has a physical aesthetic that CDs simply do not. Writing your music onto vinyl record or a magnetic cassette is much more tangible & appealing. That said, I am grateful of the ability to produce a Wav or MP3 files and transfer them using the Internet. My catalog is limited and I do not include download codes – I like the idea of each release being a rarity. CDs often are uploaded onto a computer or MP3 player and left to dust. These formats become a sacred possession that is genuine as well as economic. The only deter is that Canada Post is a drag & it is very expensive to mail vinyl records.
Electric Voice Records sort aussi bien des disques pop qu'expérimentaux… Comment choisis-tu les artistes avec lesquels tu travailles ?
Electric Voice Records takes out as well indie pop as experimental's records… How do you choose the artists you work with?
J'ai commencé à sortir des albums qui m'étaient envoyés ou que des proches avaient partagés avec moi, ce qui a développé mon envie de sortir physiquement des albums. La plupart du temps, l'initiative de sortir un album se fait tout naturellement, en discutant du potentiel de la sortie. Je ne suis pas présentement capable de te dire quels genres de musique je préfère car je suis constamment en quête de nouveaux sons.
I began releasing albums submitted or shared with me personally by my piers, than which conceived the desire to produce the music onto physical format. Most of the time the initiation of the releases come together naturally, in discuss of the potential of the material. I'm currently not in the position to say what my preferred genres of music are, I am experiencing different sounds constantly in different ways.
Quelle est la ligne artistique du label ? Il y a une esthétique, un concept que tu essayes de prolonger à chaque sortie ?
What is the artistic guideline of the label? Is there an aesthetics, a concept which you try to keep at every release?
Je ne suis aucune ligne artistique à proprement parler. J'ai une idée claire de ce que j'aime et je sais aussi que mes goûts changent sans cesse, du plus ecléctique au plus spécifique. Ça me plaît beaucoup… Ce serait moins le cas si j'avais une idée complètement figée de ce que j'attendais de mes sorties. J'aime la consistence de certains labels et tandis que le mien s'aggrandit, il s'affirme et développe une identité. En ce moment, il s'agit d'une sélection égoïste de musique que j'admire et qui me passionne, tout en faisant maintenant partie de la production.
There are no techinical – verbalized guidelines in which I try to abide by. I have a clear idea my tastes and I'm also aware they are constantly changing, broadening and narrowing. It is fun; it would be less enjoyable if there were a strict idea of how I wanted to present my releases. I like consistency in labels and seemingly as mine develops it will also gain an identity. Currently it is a selfish reflection of admired music that I feel passionate about, & as well as becoming a part of the production.
Monroeville Music Center, U.S. Girls et Transfixed sont parmi vos premières sorties. Tu peux m'en dire plus à leur propos ?
Monroeville Music Center, U.S. Girls et Transfixed are in your first release. Can you tell me more about them…?
Monroeville Music Center est basé juste en dehors de Calgary, Alberta au Canada (la ville où j'ai grandi). Il produit des morceaux atmosphèriques en utilisant souvent des synthés customisés ainsi que toute une variété de différent instruments. Des énergies inhabituelles et familières à la fois sont créées, comme il est souvent utilisé dans d'anciens films de science-fiction ou jeux vidéos. Il a aussi pas mal travaillé sur le design d'EV (sur le site, les albums et le logo).
U.S. Girls est le nom de scène d'une demoiselle nommée Meghan Remy. Je l'ai découverte pour la première fois à Halifax, en Nouvelle-Écosse, alors qu'elle jouait à l'occasion de l'Obey Convention en 2010. Sa performance était incroyable – c'était tellement beau. J'en suis encore stupéfait : ce qu'elle est parvenue à créer durant ce concert était digne d'une véritable transe. Je m'en suis senti un peu déboussolé pendant les quelques jours qui ont suivi. C'était très lo-fi et pourtant cela transpirait tellement d'idées et d'émotions à la fois. Je l'ai contactée six mois environ après par email, pour lui demander si elle voulait sortir un album avec EV. Elle a accepté, mais elle avait quelques soucis d'emploi du temps. Je l'ai rencontrée autour d'un verre à Montréal après un concert (que j'avais raté), et tout s'est finalisé à ce moment.
Transfixed est le nom du groupe que j'ai formé avec mon pote Ian Philips. C'est un groupe formé autour d'un concept, un peu comme le nom du label : l'évolution du trans-humanisme et l'idée de communiquer toutes nos pensées et thèmes grâce à la technologie. Ça reste vraiment relax et on n'est pas en train d'essayer d'accomplir quoi que ce soit, et c'est ce qui le rend marrant.
Il s'agit de quelques sorties de ces derniers mois, ainsi que ce qui sortira en début d'année. Elles portent les références EV017, EV020 & EV028.
Monroeville Music Center is Craig Storm based out of Calgary, Alberta, Canada (my hometown). He creates atmospheric pieces using often self-modified synthesizers as well as an array of different instrumentation. It provokes unusual & familiar energies, often showcased in old sc-fi movies or video games. He has also done a fair amount of design work for EV (website related, album art, the logo).
U.S. Girls is the moniker of one lady named Meghan Remy. I was first introduced to her in Halifax, Nova Scotia as she was there to perform as part of the Obey Convention, 2010. Her performance was unbelievable – it was so beautiful. I am still amazed at what she created during that performance, which was a total trance. I felt slightly off for the following days trying to wrap my head around her show. It was so minimal yet transcended so many different ideas and emotions at once. I contacted her about 6 months later via email asking if she wanted to do a release w/ EV. She said yes but was having scheduling issues. I had a drink with her in Montreal after one of her shows (that I missed) and the plans were finalized after that.
Transfixed is my group with my friend Ian Phillips. It is a concept group, similar to the label title, on the progression of Trans-humanism and the idea of communicating all of our thoughts & themes through technology. It's super loose & and we are not trying to achieve anything, which is what makes it fun.
These are a few releases over the last few months & upcoming in the New Year. They read EV017, EV020 & EV028 on my catalog.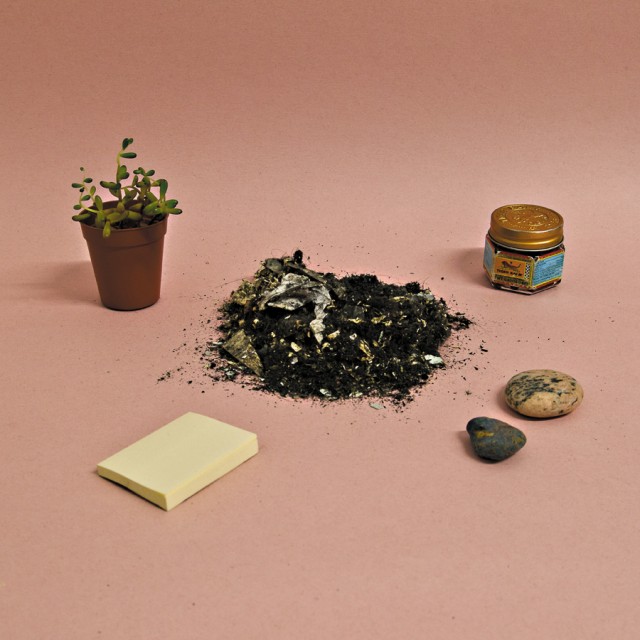 Les groupes présents sur la k7 Electric Voice Compilation Vol. I sont-ils tous de futurs projets de sorties ?
The bands on k7 Electric Voice Compilation Vol. I are they all Electric Voice Records's projects?
Non. Cet album est une compilaton en l'honneur d'Obey Convention II, qui est un festival de musique expérimentale de trois jours qui se tient tous les ans ou deux à Halifax en Nouvelle-Écosse, dirigé par Darcy Spidle de Divorce Records. Cet compilation contient 28 artistes et groupes ayant tous été enregistrés en Nouvelle -Écosse entre 2005 et 2010. Un certain nombre de ces groupes ont joué au festival cette année-là (en mai 2010). C'est ma façon à moi d'apporter quelque chose au festival. La compilation documente de manière intéressante la diversité musicale présente en Nouvelle-Écosse. J'ai depuis sorti quelques albums de groupes présents sur la compilation.
No they are not- that album was compiled in honor of the Obey Convention III, which is a 3 day experimental-fringe festival held every year or two in Halifax, Nova Scotia by Darcy Spidle/Divorce Records. The album features 28 artists/groups all recorded in Nova Scotia from 2005-2010. A number of the groups were playing the festival that year (May, 2010) so it was my way of contributing to the festival. It is an interesting document that features a very wide variety of sounds from the province of Nova Scotia. I have since done releases for few of the bands featured on that compilation.
Et Jeff & Jane Hudson ?
And Jeff & Jane Hudson?
Jeff et Jane Hudson est un duo à la retraite. Ils sont mariés et heureux, écrivant de la musique ensemble depuis plus de trente ans. À ma connaissance, ils faisaient partie de la commaunauté punk à Boston avec leur groupe The Rentals. En 1980, ils ont déménagé à New-York pour développer leur son à l'aide de synthés et de boîtes à rythmes sous leur propre nom. Par la suite, ils ont joué en première partie de groupes comme Suicide, Siouxsie And The Banshees, Duran Duran… Après quelques singles, un EP et un LP, Flesh, ils sont retournés dans le Massachussetts et continué dans le video teaching. Désormais, ils ont leur propre boutique d'antiquités et de décoration sur le campus de Mass MoCa. Ils sont géniaux et vraiment plein de vie (écoutez leur nouveau single !). En début d'année 2011, leur premier LP est sorti à nouveau sur les labels américains de Dark Entries Records et Captured Tracks. Sous une pub sur Facebook, j'ai vu le compte de Jeff Hudson et je m'y suis abonné. Les mois qui suivirent, je n'écoutais plus que ce qu'ils avaient sorti. J'ai alors vu que Jeff avait posté sur son mur qu'ils étaient en train d'écrire de nouveaux morceaux. J'avais hâte de les écouter. Sur ma demande, Jeff m'a envoyé quelques démos sur un CD et j'ai été conquis. Il a commencé à composer ses morceaux sur ordinateur, et non plus analogiquement – la production en est bien meilleure – tout en demeurant authentique, avec un son frais comme aux temps de leurs débuts. Suite à ça, je lui ai demandé si je pouvais me charger de la sortie de l'album dans le format désiré et on s'est mis d'accord pour un 12 ».
Jeff & Jane Hudson are a retired duo, who have been happily wed & creating music together for over 30 years. To my knowledge – they were first involved in the punk community in Boston with their group The Rentals. In 1980 they re-located to NYC to pursue their new sound with synthesizers & drum machines as Jeff & Jane Hudson. They continued to open for groups like Suicide, Siouxie and the Banshees, Duran Duran, etc. After issuing a few singles, an EP and a full-length LP "Flesh" they returned to Massachusetts to continue careers in video teaching. They now run their own antique & deco store on the Mass MoCa campus. They are great, and super alive (listen to the new single). In early 2011 their first full length was re-issued by American labels Dark Entries Records/ Captured Tracks and in Facebook promotion I saw Jeff Hudson's personal account, and subscribed. Within those months I was really obsessing over their catalog & when I saw in a post on Jeff's Facebook page they were creating new music, I was anxious to hear it. Upon inquiring, Jeff sent me some demos on CD and I was amazed by it. He began creating the music with digital software programming as opposed to original analog equipment, so the production is of higher quality – but the movements were still so genuine and felt fresh from their time. Upon that I asked him if I could handle the release in any of their desired format, and a 12" single was agreed.
Quels types de relations y-a-t-il entre les groupes et le label ?
What are the relations between the groups and the label?
Ça dépend de ma relation avec les artistes, parfois ils ont autant d'expérience que moi. C'est beaucoup plus plaisant de travailler avec des potes sur leur projet. C'est une expérience nouvelle à chaque fois et tu finis par apprendre plus que si tu avais entamé le projet tout seul. Pas mal de ma relation avec les artistes se fait surtout sur internet. C'est un peu impersonnel, direct et professionnel mais cela reste correct pour ce qui est de célébrer la musique.
It varies, depending on my relationship with the artist/s, sometimes they are as much of the experience as I. It makes it more enjoyable to work with my friends on how they want the project to go. It's never the same that way and you end up learning more than what you would have taking on projects by yourself. A large portion of my communication with groups & artists is strictly based on the Internet. It's a little impersonal that way, and more direct, business oriented which is also fine in celebration of the music.
Reno de Beko m'a dit qu'il aurait souhaité travailler avec toi sur une collaboration/compilation. Que représentait pour toi son travail et as-tu des regrets ?
Reno said to me that he would have wished worked with you on a collaboration/compilation. What represented for you their work and have you any regrets?
J'ai découvert le site de Beko il y a quelques temps déjà, mais avec mes nombreux projets de collaboration avec des artistes et autres, je n'étais (et je ne suis toujours) pas pressé de finir quoi que ce soit. C'est vraiment dommage qu'ils aient décidé de s'arrêter là… avant qu'on ait eu la chance de développer un projet commun. J'aime beaucoup leur esthétique et leur travail avec le site, mais je suis certain qu'ils peuvent aussi transférer leur vision sur des formats physiques. Reno m'a déjà parlé du nouveau label qu'ils pensent monter pour ce début d'année : j'ai hâte de voir ce qu'ils vont sortir.
I have known of the Beko website for some time, but many with desires to collaborate with many outlets & artists, I was/ am in no rush to complete anything. It's too bad they decided to discontinue before we received the chance to do anything together/ I like the aesthetic and their work with the site but I am sure they can transpire their vision into physical productions. Reno mentioned they had a new label that they are launching in the New Year, and I look forward to what comes of it.
Quel est le futur proche d'Electric Voice Records ?
What's the near future of Electric Voice Records?
À part quelques cassettes qui sont prévues en début d'année, je vais surtout me pencher sur la prochaine compilation d'EV, ainsi qu'un EP pour U.S. Girls. La compilation incluera des morceaux inédits de Gary War, Auto Melodi, Jeff & Jane Hudson, Soft Metals, Ariel Pink et R. Stevie Moore, Innergaze, D'eon, Chevalier Avant Garde, Jef Barbara, Femminielli, The KBV, Horrid Red et d'autres… La compilation sortira en édition limitée à 1000 exemplaires en vinyles et 500 en k7. Elle sera disponible début mars. Je travaille aussi avec Pigeon Row Public Relations pour ce qui est de la campagne pub. Je suis heureux de pouvoir accueillir ce projet, qui est un témoignage intéressant des usages du synthé et autres percussions digitales qui introduisent en ce moment un nombre incalculable d'éléments dans la pop. D'autres sorties prévues pour début 2012 incluent le 7 » single d'U.S. Girls, Rosemary b/w Sed Knfie, en plus du 12 » LP de Cat Bag's, Bunker Junker.
Aside from a few cassette titles coming in the new year, I am mainly focusing on the upcoming Electric Voice compilation & a 7″ EP for U.S Girls. The compilation will feature unreleased tracks from Gary War, Auto Melodi, Jeff & Jane Hudson, Soft Metals, Ariel Pink & R. Stevie Moore, Innergaze, D'eon, Chevalier Avant Garde, Jef Barbara, Femminielli, The KBV, Horrid Red and more… It will be released on a limited edition of 1000 12″ records & 500 cassettes. It will be available early March. I am working in conjunction with Pigeon Row Public Relations who are going to handle a campaign for the compilation. I am happy to be hosting this project as an interesting introspect of the current use of synthesizers & digital percussions that introduce a variety of different elements in pop music. I am going to be taking some time off after the release of the compilation to focus on recording. Scheduled releases for early 2012 will also still be valid – U.S. Girls 7" single Rosemary b/w Sed Knfie & Cat Bag's Bunker Junker 12" LP.
Et tes espoirs les plus fous ?
And your craziest hopes?
La seule idée de pouvoir continuer avec le label – tout en créant de la musique et en ayant un style de vie sain – reste idéale. Si on prend en compte l'économie actuelle et le niveau de travail que j'ai en ce moment, j'imagine que ça a l'air vraiment fou.
The idea of being able to sustain the label as well as balancing the ability to create music & practice a healthy lifestyle – all through this business is ideal. As the economy stands and by measuring my work now, I suppose it is to seem crazy.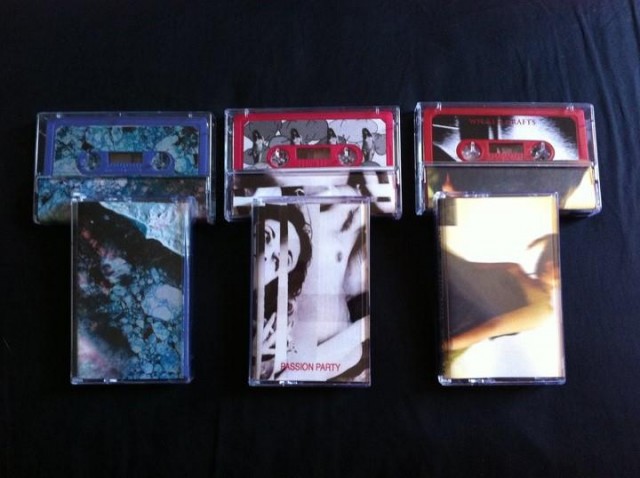 Que penses-tu de la culture blog ?
What do you think of blog culture?
C'est génial. Je ne suis pas vraiment à la page en ce qui concerne toute la blogosphère, mais je pense que ça joue un rôle très important en termes de promotion et de marketing, et ce pour n'importe quel type de sortie. J'aime beaucoup le concept derrière les sites comme Weird Canada, qui mettent en avant ce qu'ils veulent faire découvrir au lieu d'expliquer ce qu'ils n'aiment pas. Internet est très important pour tout ce qui tient du musical en ce moment.
I think it's great. I'm not completely on top of the entire all the current blogrolls though I think it plays a pretty prominent role in promoting & marketing any sort of release. I like the idea of websites, like Weird Canada, highlighting what they want to be heard, as opposed to featuring material they don't like and want to explain why. The Internet is really important in communicating music in this age. Many other outlets still exist, and should be recognized – but obviously they not as connected as the Internet. It is the most accessible form of media.
Quel est ton sentiment sur l'industrie musicale et internet ?
How do you feel about the music industry and the internet?
Je suis satisfait de ce qui est produit. Je ne crois pas en l'idée du « revival », je ne crois pas que quoi que ce soit ait vraiment changé. Les même instruments et médias sont disponibles pour créer. Les seules choses qui changent sont les influences sociales et le pouvoir de la technologie. Je suis assez nostalgique mais aussi très content de faire partie de ce mouvement « post-internet ». J'ai découvert la plupart de mes albums préférés grâce à internet en pouvant par la suite les commander ou les télécharger. C'est comme ça que je dirige mon label. Il restera toujours l'argument de la pureté… qui devrait être mesurée individuellement par le son et non par la transmission.
I am happy with what is being produced. I don't believe in the idea of a revival – I don't think anything has changed. All the same tools & mediums are available for creation. The only things changing are the social influences and the ability of technology. As I do find myself nostalgic, I am also very grateful to be part of this movement. "Post-Internet". Most of my favorite records I've learnt from researching on the Internet, & then forth downloading or ordering the record online. It's how I run my label. There is the argument of purity- it should be measured individually by sound & not how it is communicated.
Sans mentionner les groupes de ton label… quels sont les choses auxquelles tu es addict ?
Without mentioning your label's groups… What are the things you are addicted to?
Ah ! Je reste prudent à nouveau… Jouer, composer et enregistrer. Le café, la nuit et internet…

Ha, back to prudence. Playing, writing & recording, Coffee, night, the Internet..
Pour finir, peux-tu introduire la mixtape Who are Electric Voice Records ?, en présentant chaque groupe et chaque morceau qu'elle contient ?
To finish, can you introduce the mixtape Who are Electric Voice Records ? with a small presentation of the groups and the pieces which contains?
Les morceaux 1-11 sont tous sortis/bientôt sortis sur EV et 12-17 sont des morceaux composés par des potes. Ceci dit, la majeure partie du catalague de EV est composée par des amis (Passion Party, Rape Faction, Wicked Crafts). Tous les morceaux ont été enregistrés ces dernières années.
Tracks 1-11are all featured/to be featured on EV and 12-17 are a few tracks from some of my friends. That said – a large portion of the EV roster are friends of mine (Passion Party, Rape Faction, Wicked Crafts). All tracks recorded in the last few years.
Traduction par Simone Apocalypse.
Logo par James Wing & photo par Heather Rappard.
EV comp artwork par Adam O'Reilly.
Mixtape
01. Rosemary – U.S. Girls (Electric Voice Records 2012)
02. Can't Tell – Chevalier Avant Garde (Electric Voice Records, Skrot Up 2011)
03. Last Rites for Maria Capovilla – Monroeville Music Center (Electric Voice Records 2011)
04. Colored Lights Pt II – Horrid Red (Electric Voice Records 2012)
05. General Purpose – Transfixed (Electric Voice Records 2011)
06. The Passion Party – Passion Party (Electric Voice Records 2011)
07. Games – Rape Faction (Electric Voice Records, Skrot Up 2011)
08. Dutch Me – Ariel Pink & R. Stevie Moore (Electric Voice Records 2012)
09. Flight 777 – Jef Barbara (Electric Voice Records 2012)
10. In My Car – Jeff & Jane Hudson (Electric Voice Records 2011)
11. Mid Windmill – Cat Bag (Electric Voice Records 2012)
12. Transparency – D'eon (Arbutus 2011)
13. Haircut – Chevalier Avant Garde (Skrot Up 2011)
14. Estados Alterados – Femminielli (Carte Blanch Aux Desirs 2011)
15. Morping Nature (excerpt) – Hobo Cubes (d'Artagan 2011)
16. Wicked Game (Chris Issac Cover) – Wicked Crafts (Unreleased 2010)
17. Nunsploitation – The Friendly Dimension (Unreleased 2009)
18. Double Vision Quest – Forgetter
01. U.S. Girls – Rosemary (Electric Voice Records 2012)
J'ai vu Meghan (U.S.Girls) jouer sur scène pour la première fois en 2010 à Obey Convention (Halifax, Nouvelle-Écosse). Le show m'avait bouleversé, et il ne m'a fallu que quelques mois avant de pouvoir la contacter pour une sortie d'album.


The only time I saw Meghan (U.S. Girls) perform was in 2010 at the Obey Convention in Halifax, NS. Really blew me away, it was only a matter of months until I was in touch w/ her about doing a release.
02. Chevalier Avant Garde – Can't Tell (Electric Voice Records, Skrot Up 2011)
L'été dernier, j'ai passé un peu de temps chez mon pote Khalil (de Rape Faction), et on a beaucoup réfléchi aux groupes avec qui on voulait collaborer et Chevalier Avant Garde en faisait partie… Khalil a dû envoyer un message à Dimitri (de CAD) et ça c'est fait comme ça. Je les ai découverts alors qu'ils jouaient sous le nom de Postcards dans un grenier de Montréal, mais je n'ai commencé à les suivre qu'après Chevalier Avant Garde.
Last summer I was staying w/ my good pal Khalil (of Rape Faction) and we were brainstorming groups that Rape Faction would like to do a split with, and Chevalier Avant Garde were one of them .. I think Khalil sent a text to Dimitri (of CAD) and that was that. I first saw them when they were using the moniker Postcards at some loft in Montreal, QB but didn't start following them until they became Chevalier Avant Garde.
03. Monroeville Music Center – Last Rites for Maria Capovilla (Electric Voice Records 2011)
Le projet d'un seul homme, Craig Storm, père de trois enfants à Alberta (là où je suis né), qui travaille dans un musée du synthé ! Comme je l'ai mentionné auparavant, il fait vraiment de la bonne musique et il a aussi conçu plusieurs designs pour EVR.
One man operation featuring Craig Storm – a father of 3 from Calgary, Alberta (my place of birth) who works in a synth museum! Mentioned earlier, he makes great music and has done a number of design works for EVR in the past.
04. Horrid Red – Colored Lights Pt II (Electric Voice Records 2012)
05. Transfixed – General Purpose (Electric Voice Records 2011)
C'est un morceau co-écrit avec Ian Philipps l'hiver dernier. Il joue de la batterie sur ces enregistrements et moi de la basse et du synthé. Je m'occupe aussi du chant.
Song Ian Phillips & I wrote last winter. He plays drums on this recordings and I use 4-string bass/synth/voice.
06. Passion Party – The Passion Party (Electric Voice Records 2011)
J'ai connu Chris Keys en 2010 alors que Rape Faction passait par Halifax (Nouvelle-Écosse) afin de jouer lors du dernier show de mon groupe de noise-punk de l'époque, PIG. Chris venait tout juste de s'installer à Montréal. On a passé un peu de temps ensemble à Montréal après ça. Il m'a hébergé pendant deux semaines l'été dernier et j'ai demandé à Passion Party de descendre sur Halifax l'année dernière. On a joué dans une friperie du coin et dans l'appartement minuscule et hyper encombré du sous-sol dans lequel j'habitais à l'époque. Key est à nouveau en route pour les US, on prévoit une tournée pour cet été.
I first met Chris Keys in 2010 when Rape Faction came to Halifax, NS to play the last show w/ my noise-punk group at the time – PIG. Chris had just moved to MTL from the states. We hung out in Montreal a few times after that and I stayed w/ him for a couple weeks last summer, and had the Passion Party come down to Halifax last year. We played at a local vintage clothing boutique and in my very small, very packed basement apartment at the time. Keys is heading back to U.S we are planning a tour for the summer.
07. Rape Faction – Games (Electric Voice Records, Skrot Up 2011)
Je les ai rencontrés lors d'une tournée à travers Montréal, un été il y a deux ans. Nos groupes respectifs se partageaient l'affiche du dernier show au Friendship Cove – maintenant disparu – à Montréal, et on a tout de suite sympathisé. Khalil et moi avons quelques projets en cours que nous allons poursuivre lors de mon passage à Montréal cet hiver.
I met these dudes whilst touring through Montreal a couple summers ago. Our bands shared a bill at the very last show at the defunct Friendship Cove in MTL, and we instantly became friends that night. Khalil & I have some collaboration in the works and will continue in my time spent in Montreal this winter.
08. Ariel Pink & R. Stevie Moore – Dutch Me (Electric Voice Records 2012)
J'adore ce duo. J'ai contacté Stevie par email l'été dernier et nous avons quelques projets de sorties en cours, mais en attendant, je vais inclure ce morceau sur la prochaine compilation d'Electric Voice.
Love this duo. Started talked to Stevie via email in the summer and we have some releases in the works, for now I will feature this track on the upcoming Electric Voice Compilation. Also will see "Klu Klux Glam" EP on Slow Boy.
09. Jef Barbara – Flight 777 (Electric Voice Records 2012)
Jef Barbara est en phase d'être vraiment reconnu cette année. Ce morceau sera sur la compilation Electric Voice Records, avec l'aimable autorisation de Tricatel. Il fait vraiment de l'excellente musique et il est aussi génial sur scène. Je ne suis pas gay, mais si je l'étais, je fondrais pour Jef Barbara.
Jef Barbara is going to be huge this year. This track will be featured on the EVR Compilation curiosity of Tricatel. He makes really great music and has great, flamboyant showmanship. I am not gay – but if I was it would be for Jef Barbara.
10. Jeff & Jane Hudson – In My Car (Electric Voice Records 2011)
Il s'agit du single sorti l'année dernière chez Electric Voice. En tant que fan absolu de leur débuts, j'étais vraiment heureux de faire partie de cette sortie, et encore plus en écoutant leurs nouveaux morceaux.
This is the featured A-side single that came out on 12" this year on Electric Voice. Very happy to be a part of this release, eternal fan of their early work – thrilled at the new.
11. Catbag – Mid Windmill (Electric Voice Records 2012)
Je les aime beaucoup. Ils sont géniaux sur scène, mélangeant beaucoup d'éléments que j'apprécie dans la musique. Ils viennent d'Halifax, et forment un des seuls groupes locaux qui contribuent toujours régulièrement au label. C'est vraiment cool de voir que 75% des groupes présents sur EVR sont des amis proches. Comme je l'ai déjà dit, ça rend l'expérience bien plus agréable et plus personnelle. Je passe toujours de très bons moments dès qu'ils passent sur scène et dans les after.
Love these guys. Great live, fusing many different elements I love about music. They are local to Halifax, NS, one of the only local bands to keep making an appearance on the label. It's great that 75% of the EVR roster and close friends to me. As stated, it makes the process far more enjoyable and personal. I always have a great a time when-ever they play, then forth after partying.
12. D'eon – Transparency (Arbutus 2011)
Quand j'ai vu pour la première fois D'eon sur scène, il faisait de la musique atmosphérique, influencée par les sons du Moyen-Orient et du Tibet, tout en mélangeant instruments à cordes acoustiques et traditionnels à des boucles électroniques. C'était vraiment bien. Par la suite, sa musique s'est mutée en une sorte de R'n'B électronique, pleine d'émotions. Ce que j'ai aussi beaucoup aimé. En fait, Chris est très prolifique et innovant : je pense qu'il n'est pas assez reconnu pour ce qu'il fait. Je l'ai rencontré à Montréal en 2010, ce qui était assez bizarre, vu qu'on vivait tous les deux à Halifax à ce moment-là et qu'on partageait pas mal d'amis. Il était présent sur la première compilation d'EVR avec un morceau de trance électronique de 2005. Transparency pt. III figurera sur la compilation d'EVR en mars prochain.
When I first saw D'eon play in 2009 he was making atmospheric Middle-Eastern/Tibetan influenced music using tradition acoustic stringed instruments and electronic loops. It was great – the next time I heard from him those origins had translated into an electronic R&B, soulful rendition. Which I also loved, Chris is super prolific and innovative – I don't think he gets enough credit for what he does. I met him in Montreal in 2010 which was odd because we were both living in Halifax, NS at a point and shared a lot of close mutual friends. He was featured on the first EVR compilation with a synth trance jam from 2005, and Transparency pt III will see the upcoming EVR compilation in March.
13. Chevalier Avant Garde – Haircut (Skrot Up 2011)
De leur LP Heterotopias, qui vient juste de sortir sur le label de nos confrères danois Skrot Up. Je le recommande vivement.
From their LP Heterotopias that just came out on Danish brother-label Skrot Up. Highly recommended.
14. Femminielli – Estados Alterados (Carte Blanch Aux Desirs 2011)
FEMMINIELLI !
15. Hobo Cubes – Morping Nature (excerpt) (d'Artagan 2011)
Un autre artiste très prolifique de Montréal, l'homme derrière le label Hobo Cult, Francesco Oulette (De Gallo). Je l'ai contacté via internet il y a un ou deux ans, et on s'est rencontré l'été dernier à Montréal. J'aime beaucoup la consistance et l'esthétique de son travail, et j'ai hâte de travailler avec lui sur de nouveaux projets cette année.
Another prolific artist from Montreal, the man behind the Hobo Cult label Francesco Oulette (De Gallo). Started talking to him online a year or two ago, met him in Montreal last summer. Love his consistency and aesthetic, look forward to working more w/ him in the new year.
16. Wicked Crafts – Wicked Game (Chris Issac Cover) (Unreleased 2010)
Shawn Tony Hui est né et a grandi à Hong-Kong. Il habite désormais à Montréal. Je l'ai rencontré lors d'une tournée à travers Montréal, grâce aux mecs de Rape Faction. J'ai produit une cassette pour lui l'année dernière, No Cure EP.
Shawn Tony Hui, born and raised in Hong Kong, now Montreal based. I met him while touring through Montreal through the Rape Faction dudes. I did a cassette for him last year No Cure EP.
17. The Friendly Dimension – Nunsploitation (Unreleased 2009)
Troy Ritcher est l'homme derrière Friendly Dimension, même si la composition du groupe a pas mal changée (j'en ai même fait partie). J'ai commencé à jouer avec Troy en 2010 alors qu'on était voisin. C'est un compositeur génial. Ce morceau a été enregistré par un ami commun, Luke Corringan de Ether, qui a aussi joué avec FD.
Troy Ritcher is behind the Friendly Dimension, though the line-up has seen many variations, including myself. I started playing w/ Troy in 2010 when I was living next door to him. Amazing writer. This track was recorded by our mutual pal Luke Corringan of the Ether, who also played w/ the FD.
Split C20 w/ Chevalier Avant Garde & Rape Faction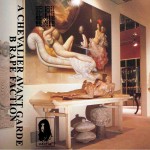 Déjà doublement évoquée à l'occasion du streaming du morceau N-Child de Rape Faction (lire) et de la sortie d'Heterotopias, miraculeux premier LP de Chevalier Avant Garde (lire), cette split tape réunissant deux des émanations les plus excitantes du landerneau DIY canadien tient sans ambages l'ensemble de ses promesses. Et si, comme on pouvait s'y attendre, le trio québécois Rape Faction pose les bases d'un son préalablement esquissé sur deux précédents LP, Gone Forever (Free Loving Anarchist, 2010) et Future Brain (EVR, 2011), entre shoegaze assourdissant et synth-pop visqueuse, le duo composé par Dimitri Giannoulakis et Filip Minuta en profite une nouvelle fois pour se faire la malle en terrain non balisé par leurs sorties préalables, que ce soit sous le patronyme de Chevalier Avant Garde ou Postcard (Fixture Records). L'onde synthétique se fait plus sombre et lente, épousant les méandres d'une dramaturgie fantasmée et imagée. Mise en boucle, chaque face de cette cette split tape se conçoit aisément comme le double antithétique de l'autre. Une forme de mise en abîme perpétuelle, aussi addictive qu'à propos.
Chevalier Avant Garde
A1. Over Sherry
A2. Can't Tell
A3. Off
A4. Panokato
Rape Faction
B1. N-Child
B2. Rape Faction
Jeff & Jane Hudson – 12″ In My Car + Computer Jungle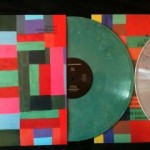 Dans une interview accordée il y a sept ans à l'excellent site/label Minimal Wave (lire), Jeff & Jane Hudson dressaient évasivement une liste de groupes avec lesquels ils partagèrent l'affiche à l'orée des années quatre-vingt. Fad Gadget, The Contortions, Suicide, Siouxsie And The Banshees, Pil… N'en jetez plus, Jeff & Jane Hudson, de par leur musique et leur environnement, restent bien le secret le mieux gardé de la galaxie synth-wave. Récemment réédité par la structure new-yorkaise Captured Tracks, Flesh (1982), serti de son diamant intemporel Los Alamos, n'atteste pas moins de cette assertion tant la pop synthétique DIY des Bostoniens semble préfigurer celle délivrée aujourd'hui par John Maus ou Gary War. N'ayant jamais vraiment persévéré – Jef se plongeant dans la peinture ou la techno, Jane dans la lecture et l'art vidéo – et ce malgré quelques confidentielles réapparitions publiques, c'est par le biais d'EVR que le duo divulgue deux de ses ultimes compositions, In My Car et Computer Jungle, par ailleurs remixées en version club par leur soin. Pas de doute, on retrouve bien là l'essence minimaliste et technologique de leur musique, à la fois lancinante et dansante, et ce malgré l'abandon, au profit du laptop, des techniques analogiques. Et si Matt leur avait remis définitivement le pied à l'étrier ?
A1. In My Car
A2. Computer Jungle
B1. In My Car Club Mix
B2. Computer Jungle Club Mix
Vidéos