Who are you Mecanica Records?
On connaissait les labels américains scrutant les limbes de la musique cold européenne pour en ressortir ses trésors oubliés, à la fois dépoussiérés et remastérisés, tels Minimal Wave (lire) et Dark Entries (lire), avec Mecanica Records on s'éprend désormais d'un label mexicain faisant vivre la synth-wave contemporaine du vieux continent. Jeune maison de disques fondée il y a moins d'un an par César Moscoso, et comptant parmi ses rangs le duo germano-anglais Lebanon Hanover, celui grec de Selofan, l'italienne Tying Tiffany, en plus des berlinois de 77tm et des polonais d'Alles, auteur respectivement en avril des huitième et neuvième référence de la structure avec le 12″ Spam et le LP cassette Post, Mecanica, extension d'un magasin de disques du même nom entre Mexico et Los Angeles, vient de frapper un grand coup le 3 février dernier avec la parution d'un album de remixes de Lenses  (lire) – l'ultime LP de Soft Metals paru en juillet 2013 sur Captured Tracks – comptant Silent Servant, Bryan Zentz, Jesse Ruins, Marbeya Sound, Tying Tiffany, Bestial Mouths, L-Sedition et Sumergido au tracklisting. A deux mois d'un concert des Lebannon Hanover à l'Espace B (Event FB), rencontre avec César Moscoso et mixtape exclusive.
Entretien avec César Moscoso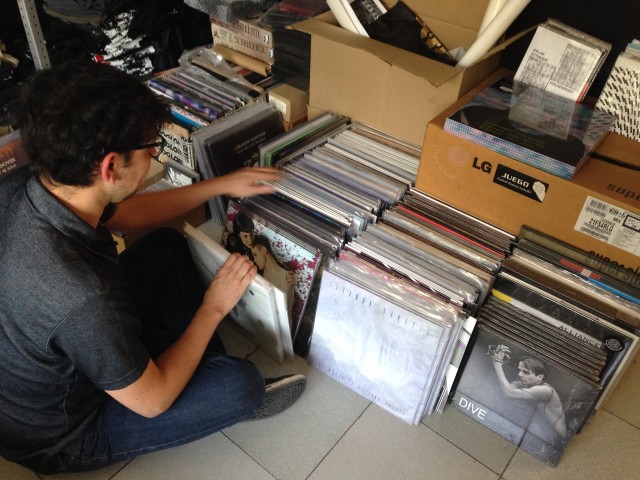 Comment le label Mecanica a-t-il démarré ? Par ailleurs, pourquoi ce nom ?
Tell me how did Mecanica as label get started? Moreover, why this name?
L'idée de Mecanica est venue spontanément après avoir parlé avec Lebanon Hanover de represser leurs deux premiers albums en Amérique. Le nom vient du magasin de disque dont je m'occupais à Mexico pendant presque 12 ans, Mecanica Records. Je voulais les réunir et faire marcher les deux ensemble.
Mecanica started as a spontaneous idea after talking with Lebanon Hanover about repressing their first two albums in America. The name is related to my record store I've been running in Mexico City for almost 12 years, Mecanica Records. I just wanted to bring this together and to feature one with the other.
Le label a un an. Pourrais-tu nous indiquer les dates clefs de cette aventure ?
The label is one year old. Could you point to us the key dates of this adventure?
Oui. Notre premier anniversaire aura lieu en juin. La date la plus importante est sans aucun doute celle où j'ai reçu le test pressing de la première sortie et plus tard, quand j'ai eu toutes ces énormes boîtes remplies des disques de l'usine de pressage.
Yes. The first anniversary will be in June. Definitely the biggest date was when I received the test pressing for the first release and later when i got all these heavy boxes packed with own records from the pressing plant.
Quels genres de labels t'ont inspiré dans ton approche ?
What kind of labels inspired you in your approach?
Clairement les même labels qui ont façonné mes goût musicaux par le passé comme WaxTrax! Records et 4AD, mais j'ai également été directement inspiré par des labels récents ou d'amis comme Fabrika Records (Grèce) et Aufnahme + Wiedergabe (Allemagne).
For sure those labels that shaped my music taste in the past like WaxTrax! Records and 4AD, but I got  direct inspirations from some new and friend's labels like Fabrika Records (Greece) and Aufnahme + Wiedergabe (Germany).
D'après toi, quels artistes ont sculpté l'histoire récente du label ?
According to you, what artists shaped the recent history of the label?
Tous les artistes ont un rôle important dans le label. Chacun d'entre eux m'a aidé à démarré et faire fonctionner les choses. Lebanon Hanover et Selofan m'ont encourager à faire du rêve la réalité, Tying Tiffany à continuer de rêver et maintenant Soft Metals à l'emmener à un niveau supérieur. J'espère rencontrer d'autres superbes artistes/amis dans le futur.
All artists has an important role on the label. Each one helped me to start and keep things moving. Lebanon Hanover and Selofan supported me to make the dream come true, Tying Tiffany to keep on dreaming and now Soft Metals to take it to a higher level. I hope i will meet some more similar great artists / friends in the future.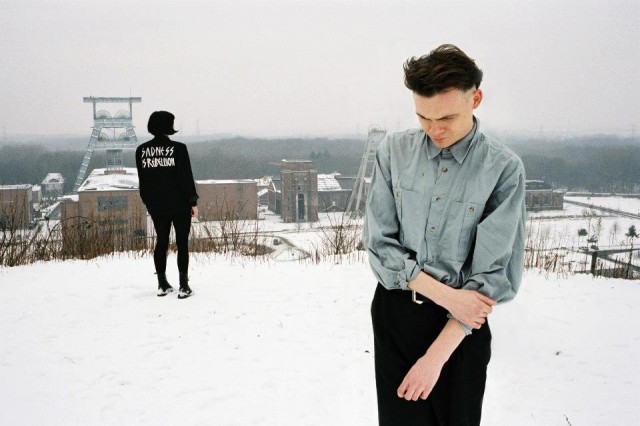 Quelle est la ligne artistique du label ? Y a-t-il une esthétique musicale, un concept que tu essaies de garder à chaque sortie ?
What's the artistic guideline of the label? Is there a musical aesthetics, a concept which you try to keep at every release?
Il n'y a pas de ligne directrice. Je me fie à mes propres goûts et mes préférences en musique.
There is no guideline. I just follow my own tastes and personal preferences in music. 
Les groupes viennent d'Europe ou des US. Comment les choisis-tu ?
The bands come from Europe or USA. How do you choose them? 
De partout : USA, Italie, Allemagne, Grèce, Pologne, etc. C'est intéressant de travailler avec des groupes qui viennent de lieux divers, ont des styles musicaux et des points de vues différents. Il y a toujours une amitié qui se crée avec les groupes. C'est mieux de travailler avec des amis plutôt que de ne penser qu'au business.
From everywhere: USA, Italy, Germany, Greece, Poland, etc. It's interesting to work with bands from different places, musical styles and points of view. There is always a friendship with the bands. It's better to work with friends than just do it for business.
Pourrais-tu nous présenter ces groupes, comme Lebanon Hanover ou Selofan ?
Could you present to us these bands, like Lebanon Hanover or Selofan? 
Les deux groupes sont les premiers du label et font partie de la famille Fabrika Records. Lebanon Hanover est le projet de Larissa Iceglass et William Mybelline. Ils viennent d'Europe et leur musique est à la fois très froide et pleine de chaleur. Ils ont pris le meilleur de groupes tels que X-Mal Deutschland, Grauzone et Malaria tout en y ajoutant leur touche personnelle.
Selofan vient de Grèce. Un homme et une femme qui créent ensemble des sons de minimal, bizarres et froids. Des morceaux de synthés analogiques avec des paroles barrées. Leur premier album, Verboten est déjà sold-out en Europe et nous sortons maintenant une version CD avec 7 titres bonus.
Je veux aussi mentionner Tying Tiffany, un artiste extraordinaire de Bologne en Italie. J'ai sortie son EP One l'année dernière et son nouvel album Drop a dix morceaux du meilleur de l'électro-pop, vous devriez l'écoutez.
Both bands were the first ones on the label and are part of the Fabrika Records family. Lebanon Hanover is the project of Larissa Iceglass and William Maybelline. They are from Europe and their music is very cold but also full of warmth at the same time. They catched the best of bands like X-Mal Deutschland, Grauzone and Malaria and added their very own caracteristics.
Selofan comes from Greece. A man and a woman creating weird, minimal and cold sounds together. Analog synth tracks with insane lyrics. Their debut album, « Verboten », is already sold-out in Europe and now we are releasing a CD version with 7 bonus tracks.
I also want to underline Tying Tiffany, an amazing artist from Bologna, Italy. I released her EP 'One' last year and her new album « Drop » has 10 songs of electronic-pop's finest, you should check her out!
Dis-nous en plus de ta prochaine sortie de Soft Meltals, Lenses Remixes…
Tell us about your next Soft Metals release, Lenses Remixes… 
C'est clairement notre plus grosse sortie parce que je suis impliqué depuis le début, depuis les demandes de remixes aux artistes jusqu'aux derniers détails de la pochette et de la distribution. Chaque remix est un vrai chef d'oeuvre : Silent Servant, Bryan Zentz, Jesse Ruins, Marbeya Sound, Tying Tiffany, Bestial Mouths, L-Sedition et Sumergido. Je suis très fier de sortir ce disque et de collaborer avec eux dessus.
This is for sure our biggest release because I was involved since the very beginning asking artists for remixes until the lastest details on the artwork and distribution. Each remix is a true masterpiece: Silent Servant, Bryan Zentz, Jesse Ruins, Marbeya Sound, Tying Tiffany, Bestial Mouths, L-Sedition and Sumergido. I'm very proud to release this record and to collaborate with them for it.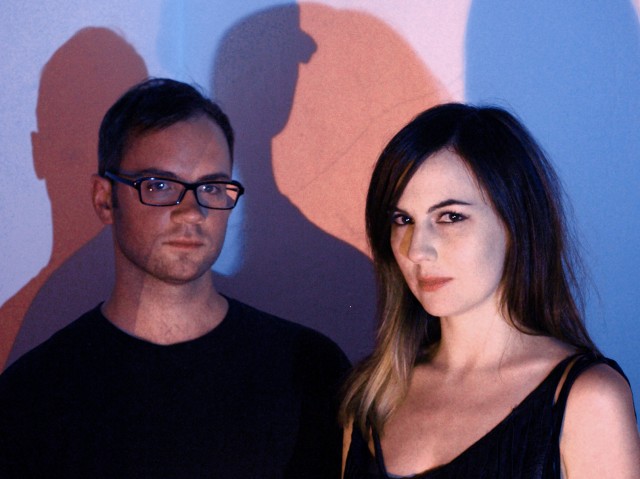 En 2013, Mecanica a sorti 5 disques. En tant que patron de label, est-ce-que le DIY a une forte influence sur ton travail ?
In 2013, Mecanica it's 5 records. As label owner, does the DIY have a strong influence on your work?
Le DIY est obligatoire. Le label n'est constitué que de moi-même qui travaille main dans la main avec les groupes. Tu dois tout apprendre du mastering au graphisme en passant par la promotion et la distribution. J'espère travailler encore plus selon le mode DIY dans le futur, en particulier en ce qui concerne la direction artistique et les jaquettes.
DIY is mandatory. It's just me on the label working hand in hand with the bands. You need to learn everything from mastering and graphic design to promotion and distribution. I hope to work even more DIY in the future, especially around artwork and sleeves.
En quoi consiste le futur proche de Mecanica ? Peux-tu nous présenter une des prochaines sorties ou un projet secret ?
What's the near future for Mecanica? Can you present any of the new releases or secret project?
Tu trouveras quelques morceaux de nouveaux groupes du label sur la mixtape que j'ai eu le plaisir de faire pour ton webzine.
You will find some songs of new bands on the label as part of the mixtape i had the pleasure to do for your webzine.
Peux-tu nous présenter la mixtape que tu as faite pour nous ?
Can you present the mixtape you made for us?
J'ai séparé la mixtape en 3 parties. Le « Passé » avec les premiers groupes du label (Lebanon Hanover, Tying Tiffany, Selofan), le « Présent » avec les sorties actuelles (Soft Metals, Selofan) et le « Futur » avec des groupes et des projets que nous sortirons tôt ou tard.
I split the mixtape in 3 parts. « Past » with the first bands on the label (Lebanon Hanover, Tying Tiffany, Selofan), « Present » with current releases (Soft Metals, Selofan) and « Future » with some bands and projects we are going to release sooner or later.
Traduction : Marie-Eva Marcouyeux
Mixtape