Rencontre avec Inflated Records + mixtape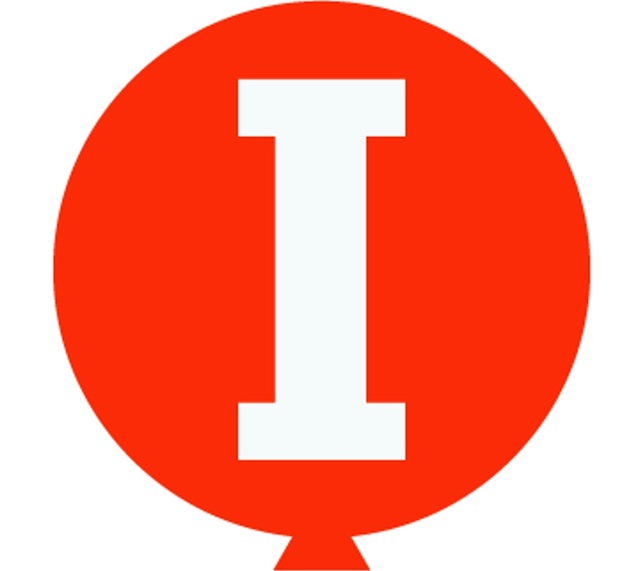 Découvert lors d'une nuit d'insomnie passée à me renseigner allègrement sur les œuvres naissantes de quelques révélations déjà indispensables, Inflated Records – micro-label d'exception – ne pouvait que titiller ma curiosité lorsqu'au détour d'une news gentiment abandonnée sur le coin droit du site, je vis le « projet d'avenir » concocté par son tenancier. Memoryhouse, Oberhofer, Ducktails, Little Girls… Bref, rien de moins que le plus  beau parterre de jeunes pousses prometteuses amoureusement pressé sur vinyle et entreposé dans la salle de bain d'un vieil appartement new-yorkais. Il ne m'en fallait donc pas plus pour provoquer en urgence une interview de  l'homme qui se cache derrière cette belle initiative et de lui demander en prime une sélection de morceaux aussi aventureux que son business.
A quel moment t'es-tu intéressé à la musique indie et as-tu ressenti le besoin de créer ton propre label ?
When did you start to be interested in indie music? What was your occupation before Inflated Records? And where did the idea to create an independent label come from?
J'ai commencé à jouer dans des groupes locaux au lycée. Il y avait pas mal de lieux tout public dans la région où j'ai grandi. Je me rappelle cet étrange endroit appelé Ethical Humanist Society Center ou quelque chose comme ça. Je suis incapable de vous dire quoi que ce soit sur la philosophie humaniste éthique mais les jeunes pouvaient y organiser un tas de concerts.
Après mon diplôme d'enseignement secondaire, je suis passé d'un boulot à l'autre. J'ai œuvré pour un label d'enfants pendant un moment et tout le monde trouvait cela ridicule. Cela ne l'était pas. En fait, j'avais un besoin pressant de commencer à publier/promouvoir de la musique qui me passionnait réellement.
I started getting into some local bands in middle school. There were a decent amount of all-ages venues in the area where I grew up. I remember this weird place called the Ethical Humanist Society Center, or something like that. Couldn't tell you anything about the belief system of ethical humanists, but they let kids have a ton of shows at that place.
After graduating from college, I bounced around a bit, working a couple of different jobs. I was at a children's label for a while and everyone thought it was hilarious. It wasn't. Basically, I had an urge to start releasing/promoting music that I was genuinely passionate about.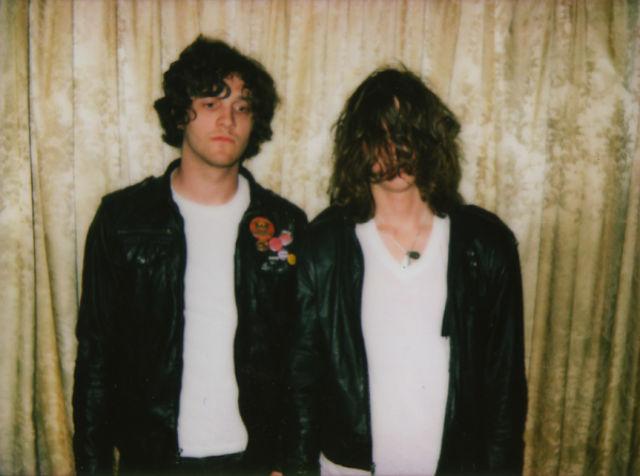 Pourquoi privilégier des sorties vinyle et par là-même les formats courts ?
Why did you choose to favour vinyls rather than CDs? Why do you prefer to release EPs rather than LPs?
D'après ce qu'on peut voir, les disques vont probablement survivre aux CD, mais nous verrons bien… En ce qui concerne la deuxième partie de ta question, je trouve qu'il est pertinent de commencer par publier des singles et puis graduellement travailler jusqu'à la publication de l'album. Je suis d'ailleurs heureux d'annoncer la sortie du premier album de Bass Drum of Death sur Inflated prévue pour février. Il sera disponible en vinyle et sur iTunes. Mais pas en CD comme tu peux te l'imaginer.
From the looks of it, records will probably outlive CDs, but I guess we will have to wait and see. To answer your second question, it just made sense to start out with singles and gradually work towards releasing LPs. I'm happy to announce the release of Bass Drum of Death 's debut LP on Inflated this February. It will be available on vinyl and iTunes. Don't count on CDs.
Penses-tu que le développement d'internet et la crise du disque ont justement permis aux structures comme la tienne d'émerger, et de ce fait penses-tu que nous vivons une période idéale pour la musique indie ?
Do you think that the development of the internet and the disc crisis allowed structures like yours to emerge, and, in your opinion, are we currently going through an ideal period for indie music?
Oui, je pense qu'on peut dire ça. Il semble que de plus en plus de labels produisent des vinyles et des cassettes. Je pense donc que c'est probablement une période idéale pour les jeunes artistes pour publier leur musique sur des formats physiques.
Yeah, I guess you could say that. It seems like there are a lot of vinyl/cassette labels popping up. As a result, I think it's probably an ideal period for young artists to release their music on physical formats.
Quelle est l'actualité d'Inflated et comment imagines-tu ton label dans 10 ans ?
What are you preparing for this year? How do you imagine Inflated in the next 10 years?
J'espère vraiment que ce label sera toujours là dans 10 ans. Pour l'instant, je vois les choses au jour le jour. Actuellement, nous démarrons avec les singles de Little Girls et Oberhofer. On peut les précommander tous les deux sur notre nouveau site. Comme je l'ai dit, la sortie du premier album de Bass Drum of Death m'excite beaucoup. GB City sort le 22 février et ça va tout déchirer. Sérieusement, cet album va déchirer toi et ta grand-mère réunis.
I really hope this label is still around in 10 years. At this point, I'm just taking it one step at a time. As far as this year goes, we're starting off with a pair of singles from Little Girls and Oberhofer. You can pre-order both of those records on our new tumblr – inflatedrecords.tumblr.com. Like I was saying, I'm also excited about Bass Drum of Death's debut album. GB City comes out on February 22nd and it's going to kick you in the nuts. Seriously though, this record is going to kick both you and your grandmother in the nuts.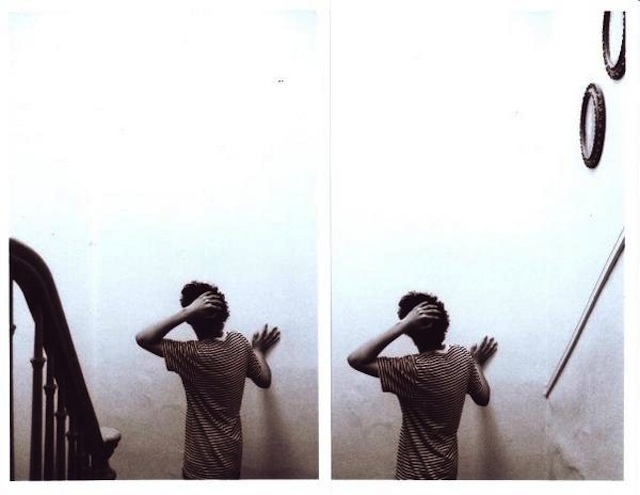 Travailles-tu déjà en collaboration avec d'autres labels ou souhaites-tu développer à l'avenir des partenariats avec d'autres structures ?
Do you work in cooperation with other labels? In that case, which ones? If not, would you like to develop partnerships with other structures in the future?
Non, pas vraiment, mais je me suis entretenu avec les filles de Sixteen Tambourines pour sortir un truc commun éventuellement. Ils ont sorti de belles choses l'année dernière. De même, je devrais pouvoir collaborer avec mon ami Rob qui dirige Old Flame Records cette année. Il me donne toujours une tonne de bons conseils. D'ailleurs, ne ratez pas la sortie de Replicants, premier album de Millionyoung, le 15 février sur Old Flame.
No, not really, but I've been talking with the girls from Sixteen Tambourines about co-releasing something for a while. They put out some great stuff last year. Also, my friend Rob runs Old Flame Records and we might try and do something together this year. He's definitely given me a lot of good advice. Make sure to pick up Millionyoung's debut album, Replicants, out 2/15 on Old Flame.
Qu'est ce qui guide principalement tes choix de sorties et comment choisis-tu les artistes que tu souhaites promouvoir ?
What guides you through your release choices and how do you choose the artists you wish to promote ?
C'est une question difficile. Certaines personnes pourraient trouver ça étrange, de passer d'un artiste comme Memoryhouse à Bass Drum of Death. Je pense juste que ce serait ennuyeux de se cantonner à un seul style musical, je mets tout en œuvre pour mixer un peu les genres. Mis à part cela, il n'y a aucune formule établie.
That's kind of a tough question. Some people might see it as odd, going from an artist like Memoryhouse to Bass Drum of Death. I just think it would get really boring, sticking to one style or genre, so I've made an effort to mix it up a bit. Aside from that, there's no set formula.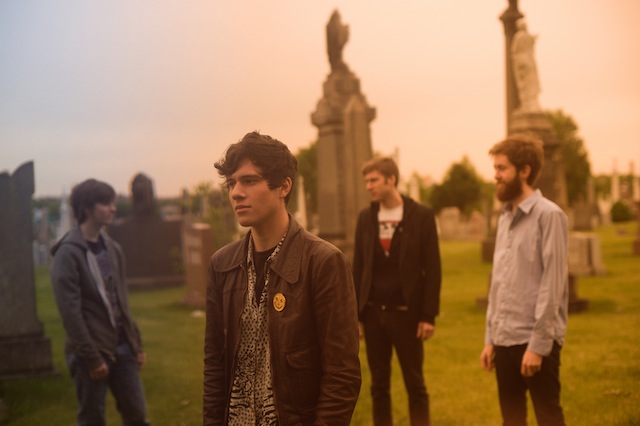 Tu vas sortir un 7″ d'Oberhofer – que notre webzine suit déjà depuis un petit moment. Comment s'est passé votre rencontre et partages-tu notre sentiment selon lequel ils seront l'un des espoirs musicaux de 2011 ?
You are currently releasing a 7″ of Oberhofer, which our webzine has been following for a while now. How did you meet and do you share our feeling that they will be one of the most promising bands of 2011?
Brad et moi nous sommes rencontrés pour la première fois en 2008, mais nous avons repris contact après leur performance avec Memoryhouse. J'étais soufflé par leur performance qui semblait s'améliorer à chaque concert. C'est un grand groupe et je pense qu'ils n'en sont qu'à la surface de leur potentiel. Certainement à tenir à l'œil en 2011.
Brad and I first met back in 2008, but we reconnected after they played with Memoryhouse. I was blown away by their performance and it seems to get better with every show. They're a great band right now and I don't think they've even scratched the surface of their potential. Definitely look out for them in 2011.
Quelles ont été tes découvertes au dernier CMJ festival auquel tu as participé ?
What were your discoveries at the latest CMJ festival you took part to?
J'avais un planning chargé et n'ai donc pas pu faire beaucoup de découvertes. John de BDOD joue aussi dans Flight et ils ont fait un malheur. J'ai vu Dead Gaze quelques fois. Ils étaient à chaque fois impressionnants. Je pense que Oberhofer a joué 11 ou 12 fois cette semaine-là. C'était fou.
I had a pretty busy schedule, so I didn't really make many discoveries. John from BDOD is also in Flight and they tore shit up. Also caught Dead Gaze a couple times. They were equally as impressive. I think Oberhofer wound up playing like 11 or 12 times that week. It was nuts.
Quels ont été tes trois albums de l'année?
What are your 3 best albums of 2010?
Flight – The Lead Riders
Future Islands – In Evening Air
Junip – Fields
On te laisse volontiers le mot de la fin…
We let you have the last word..
Merci pour l'interview. Bon mix !
Thanks for the interview. Enjoy the mix!
Mixtape
1. Bass Drum of Death – Heart Attack Kid
2. Quilty – Supernova
3. Iyez – Aquarius
4. Ava Luna – Clips
5. Millionyoung – Calrissian
6. Spectrals – I Ran With Love
7. Echo Lake – Everything Is Real
8. Mountain Goats & Kaki King – Black Pear Tree