Aux côtés d'artistes tels que Sandwell District, James Ruskin ou encore Adam X, le Londonien Ali Wells, plus connu du grand public sous le pseudonyme de Perc, s'attache à abreuver nos oreilles de tracks brutaux et sans concession, démonstration viscérale d'une musique tirant son inspiration du chaos urbain et reflet mélodique d'une civilisation au bord du précipice. Chaque nouveau morceau est un tour de force, frôlant la perfection, entre manifeste indus et machine à carboniser le dancefloor. Alors qu'il y quelques mois déboulait dans les bacs The Power & The Glory, nouveau pamphlet incendiaire entre bruitisme et tribalisme, nous avons cherché à interroger l'homme derrière la machine et à le questionner sur son processus de création et sa manière d'appréhender la musique.
Perc retrouvera Clark le 21 novembre prochain au Showcase (Event FB). On fait gagner cinq fois deux places pour cette soirée, en plus de deux compils Perc Trax. A vous de jouer.
[contact-form-7 id= »21274″ title= »Concours post »]
Audio
Perc, l'interview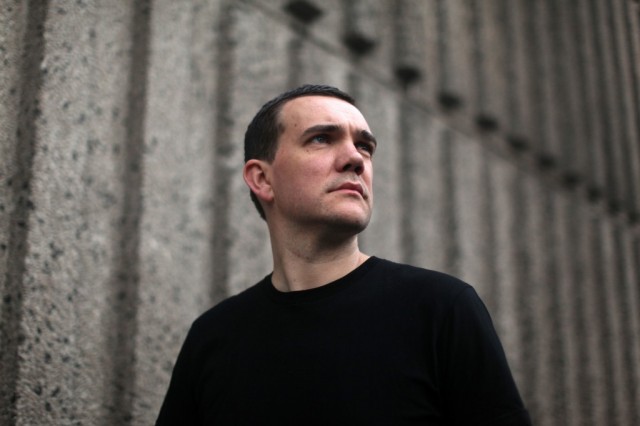 Tu as commencé ta carrière en tant que Spartak and Votion. Pouquoi avoir choisi de continuer sous le nom de Perc au final ?
You began your career as Spartak and Votion. Why do you have finally choose to continue under Perc?
J'ai toujours préféré le nom de Perc. Les autres noms ont juste été créés parce que certains des labels avec lesquels je travaillais au début de ma carrière voulaient des noms d'artiste qui leur étaient exclusifs. Heureusement, ça n'arrive plus trop maintenant et les artistes sont libres d'enregistrer pour pour plusieurs labels sous le même nom.
I've always liked the Perc name the most. The other names were just created as some of the labels I was working with early in my career wanted artist names that were exclusive to their labels. Thankfully this does not happen so much now and artists are free to record for multiple labels using the same recording name.
Tu fais partie d'une poignée d'artistes qui ont mis la hardtek ou plutôt la musique techno-industrielle sur le devant de la scène. Qu'écoutais-tu plus jeune ?
You're a part of handful artists who presented Hardtek or rather Techno-industrial music front of the stage. What did you listen younger? 
Hmmm je ne dirais pas que je représente la hardtek ; il y a beaucoup de techno qui sort qui est bien plus dure ou rapide que ce que je fais et joue. Regarde des trucs comme Pet Duo. Quand j'étais plus jeune, j'ai commencé à écouter de la pop à la radio, puis de l'indie et du grunge, ce qui a mené aux raves et au hardcore qui à leur tour m'ont mené à la house et la techno. Maintenant j'écoute beaucoup de choses, de la pop très commerciale à des sorties plus abstraites, expérimentales et bruitistes.
Hmmm I would not say I represent Hardtek; there is a lot of techno out that that is much harder or faster than what I make and play. Look at something like Pet Duo. When I was younger I started listening to pop music on the radio, then indie and grunge, this led to rave / hardcore which in turn led me to house and techno. Now I listen to a lot of things, some very commercial pop music to more abstract noise and experimental releases.
J'ai l'impression que tu as justifié la dureté de Wicker & Steel par l'ambiance qui régnait alors en Angleterre et en particulier à Londres (émeutes, crise économique, etc.) mais The Power & The Glory sonne encore plus dur. Quel était ton état d'esprit quand tu l'as enregistré ?
It seems to me that you had justified the hardness of Wicker & Steel by the climate that prevailed in England and especially in London at that time (riots, economic crisis, etc.) but The Power & The Glory sounds even rougher. What was your state of mind when you recorded it?
Je ressentais une certaine insatisfaction avec le système politique au Royaume Uni au moment d'écrire l'album, mais c'est un disque plus personnel que Wicker & Steel. Il parle du pouvoir qui existe en chaque personne et de ce qu'elle peut accomplir. La brutalité fait partie du son actuel de Perc mais elle pourra diminuer avec le temps. J'aime continuer à évoluer donc ce n'est pas comme si chaque disque que je ferai deviendra de plus en plus bruitiste et expérimental. La dernière chose que je souhaite, c'est d'être prévisible.
I was feeling some dissatisfaction with the political system in the UK at the time of writing the album, but it is a more personal album that Wicker & Steel. It is about the power within a person and what one person can achieve. The roughness is part of the current Perc sound but it might reduce as time goes on. I like to keep evolving so it is not like every album I do will get more and more noisy and experimental. The last thing I want to be is predictable.
Le morceau Rotting sonne très industriel, la rythmique est très particulière. Tu as travaillé avec Nik Colk Void de Factory Floor sur ce morceau. Comment votre collaboration s'est-elle faite ? Il semble que vous partagez une même vision tout en évoluant dans deux milieux différents.
The track Rotting sounds are strongly industrial, the rhythm sounds really particularly peculiar. You'dve worked with Nik Colk Void from Factory Floor on this track. How did  your collaboration took take place? You seem to share the a vision while you're evolving in two different backgrounds.
Je connais Nik et le reste de Factory Floor depuis un moment maintenant. Ils ont remixé Forward Strategy Group sur Perc Trax il y a quelques années et j'ai remixé leur morceau Two Different Ways pour DFA en 2012. Nik vient d'un milieu plus artistique et expérimental tandis que je suis arrivé ici par la techno et la musique industrielle du Royaume Uni. Je crois qu'on partage quelques idées sur la musique mais je pense plus au dancefloor alors que Nik a plus une vision artistique globale de ce qu'elle fait.
I've know Nik and the rest of Factory Floor for some time now. They remixed Forward Strategy Group on Perc Trax a few years ago and I remixed their track Two Different Ways for DFA in 2012. Nik comes from a more art and experimental background whilst I arrived here though techno and UK industrial music. I think we share some ideas about music but I think more of the dancefloor whilst Nik has more of an overall artistic vision of what she is doing.
Contrairement à ces nombreux artistes techno qui décident d'émigrer en Allemagne et le plus souvent à Berlin, tu as préféré rester à Londres. Tu a l'air particulièrement attaché à cette ville et ça se ressent dans ta musique. Qu'est-ce qu'elle t'inspire ?
Unlike than these many Techno artists who choose to migrate in to Germany and more often in to Berlin, you preferred to stay in London. You seem really especially attached by this town particularly and it feel shows in your music. What does this city inspire to you?
Pourquoi déménagerais-je à Berlin ? On me le demande souvent et c'est une question si bizarre. Il y a de multiples raisons qui poussent à choisir une ville où vivre. Je sais que Berlin possède une scène artistique et musicale intéressante mais si ta raison principale au choix d'une ville pour y vivre est le prix des loyers, alors tu as vraiment besoin de prendre du recul et de revoir tes priorités. Londres m'inspire en ce sens que c'est chez moi, mais si je vivais ailleurs ma musique sonnerait toujours pareil. Ma musique vient de moi et non de la ville qui m'entoure.
Why would I move to Berlin? I get asked this a lot and seems like such a strange question. There are many reasons to choose a place to live in. I know Berlin has an interesting art and music scene but if the dominating factor in where you live is how cheap the rents are then you really need to step back and look at your priorities in life. London inspires me as it is my home, but if I lived somewhere else my music would still sound the same.  My music comes from me not from the city around me.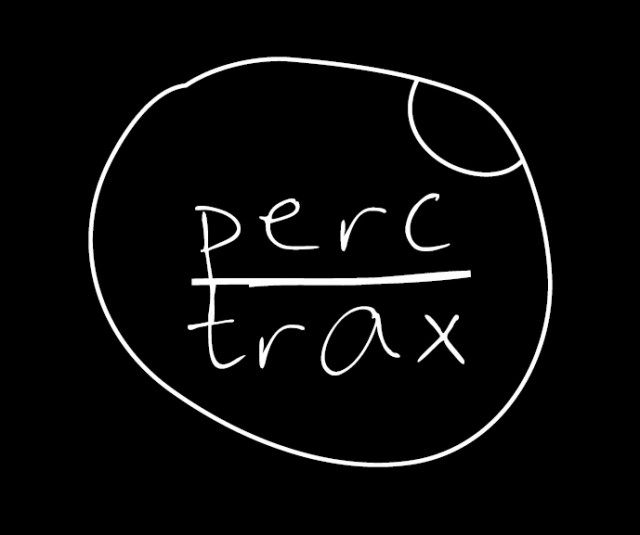 Ta musique a un côté très réaliste. Tous les sons que tu utilises semblent être enregistrés live et ne pas provenir de machines ou de banques de sons. Quelle est ta manière de travailler ? Comment construis-tu ta musique ?
Your music has a very realistic side. All the sounds that you use seems to be recorded live and does not come from machines or soundbanks. What is your way of working? How do you build your music?
J'utilise les même trucs que beaucoup de musiciens électroniques. Ableton Live, quelques boîtes à rythme en hardware et des effets. J'aime à penser que quand je fais quelque chose qui ressemble à ce que fait quelqu'un d'autre, je m'arrête tout de suite et je l'efface, je ne continue pas avec pour m'accorder avec la scène techno existante. Il y a beaucoup de peaufinage et de randomisation dans ma musique, les sons et les rythmes changent constamment ce qui donne l'illusion d'une performance live complète plutôt que d'une boucle d'une mesure répétée sur 6 minutes. Faire une musique qui comprend un élément humain et qui est en évolution constante est un de mes principaux objectifs. Je n'utilise pas beaucoup de field recordings, ou d'enregistrements de longues performances instrumentales ou de percussions et j'aime travailler sur la musique en coupant ou en épurant les sons, et pas en apportant des choses continuellement.
I use the same stuff as a lot of electronic musicians. Ableton Live and some hardware drum machines and effects. I like to think that when I make something that sounds like someone else I stop right there and delete it, not continue with it to fit in with the existing techno scene. There is a lot of subtle tweaking and randomization in my music, sounds and rhythms change all the time giving the illusion of a full length live performance, rather than a 1-bar loop repeated for 6 minutes. To make music that has a human element and which is always changing is a main aim of mine. I don't use a lot of field recordings or recordings of long percussion or instrument performances and I like to work on music by deleting or thinning sounds, not continually building things up.
Tu as sorti un EP avec Einstürzende Neubauten. Comment s'est passée votre collaboration ? Ils possèdent une spontanéité DIY que l'on peut aussi trouver dans ta musique. Comment concevez-vous vos lives ?
You released an EP with Einstürzende Neubauten. How was your collaboration? They have a DIY spontaneity that we can also found in your music. How do you approach your lives?
Je crois que leur spontanéité passe par le groupe se réunissant pour jouer live, improviser et jammer. La mienne passe par des mois de travail solitaire en studio à utiliser un ordinateur pour simuler une performance live ! Je crois que les gens comme moi, Nok Void et Neubaten ont des approches très différentes de la musique mais quelque part vers le milieu existe une petite zone de points communs.
I think their spontaneity is through the group coming together to play live, improvise and jam. Mine is through months of lonely studio work using a computer to simulate a full length live performance! I think people like myself and Nik Void and Neubauten have very different ways in which we approach our music but somewhere near the middle is a small patch of shared common ground.
Tu as également l'air très concentré sur l'activité de ton label. Des artistes comme Sawf ou Forward Strategy ne travaillent qu'avec toi. Quel genre de relation entretiens-tu avec eux ?
You seem also very focused on your label activity. Artists like Sawf or Forward Strategy Group work only with you. What type of relation do you maintain with your artists?
Personne n'a de relations exclusives avec Perc Trax et aussi bien Forward Strategy Group que Sawf ont enregistré des EP pour d'autres labels. J'essaie de travailler avec des artistes avec qui je peux m'entendre sur le plan personnel en plus de les respecter musicalement. Si je sors la musique d'artistes et qu'ensuite je les rencontre et que je ne m'entends pas avec eux ou que je les trouve impolis ou arrogants, alors je ne leur demanderai probablement pas de faire quelque chose d'autre pour le label, qu'importe la qualité de leur musique. Ça me facilite la vie et ça me stresse moins et si des artistes jouent à un showcase Perc Trax quelque part dans le monde je sais qu'il n'embarrasseront pas le label en étant impolis ou exigent.
No one is exclusive to Perc Trax and both Forward Strategy Group and Sawf have recorded EP for other labels. I try and work with artists who I can get on with personally as well as who I respect musically. If I release an artist's music and then meet them and I don't connect with them personally or I find them rude or arrogant then I probably won't ask them to do anything else for the label, no matter how good their music is. This makes my life easier and less stressful and if I have artists playing at a Perc Trax showcase somewhere in the world I know they will not embarrass the label by being rude or demanding.
Comment définirais-tu l'identité de Perc Trax ? Y a-t'il une idéologie derrière ton travail ?
How could you define the Perc Trax identity? Is there an ideology behind your work?
La plupart des productions du label ont un son brut et c'est évidemment centré sur la techno mais toute musique est la bienvenue sur Perc Trax du moment qu'elle me plaît. J'aime croire que Perc Trax a plus de personnalité que certains autres labels techno. Tout, des titres des morceaux au graphisme en passant par le choix des remixeurs, est fait pour essayer de différencier Perc Trax de la masse des labels de techno industrielle répondant au même portrait-robot. L'explosion actuelle d'une techno industrielle assez banale est la raison qui éloigne de plus en plus Perc Trax de ce son en 2014.
There is a rough sound to most of the label's output and of course it is techno focused but any music is welcome on Perc Trax as long as it appeals to me. I like to think there is more personality to Perc Trax than some other techno labels. Everything from the tracks titles to the artwork to the choice of remixers used is done to try to differentiate Perc Trax from the mass of identikit industrial techno labels out there. The current explosion of fairly generic industrial techno is the one thing pushing Perc Trax further away from that sound as 2014 continues.
Es-tu intéressé par la scène techno en France ?
Are you interested by the techno scene in France?
La scène parisienne et la scène française m'intéressent bien entendu. Je pense que Paris est beaucoup plus intéressant pour le clubbing aujourd'hui qu'il y a 5 ans, des styles musicaux plus divers trouvent leur place et pas seulement l'électro d'Ed Banger et Justice, ce qui constitue une chose positive pour tous les genres de musique électronique.
Of course the Paris scene and the French scene is interesting to me. I think Paris is much better now for clubbing than it was 5 years ago, more musical styles are being embraced, not just the electro sound of Ed Banger and Justice and this has to be a positive thing for all genres of electronic music.
Traduction : Marie-Eva Marcouyeux
Tracklisting
Perc – The Power and the Glory (Perc Trax, 17 février 2014)
01. Rotting Sound
02. Speek
03. Lurch
04. Galloper
05. David & George
06. Horse Gum
07. Dumpster
08. Bleeding Colours
09. Take Your Body Off
10. A Living End