Lovers Love Haters – Poison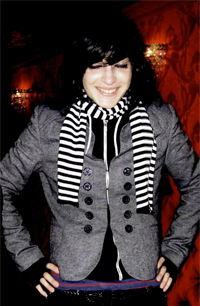 The Organ, l'ex belle promesse du rock féminin n'est plus. Katie Sketch et consœurs se sont dispersées ici et là et le dispensable Thieves, mi-album sortie l'année dernière, a sans doute clos définitivement la courte histoire entamer avec l'unique Grab That Gun et ouvert peut être à jamais le livre des regrets.
L'une de cinq canadiennes qui composaient The Organ, Deborah Cohen, la guitariste à la posture scènique très « schoegazer », est la première à sortir de son silence sous le nom quelque peu naïf de Lovers Love haters.
Audio