Who are you Electronic Emergencies?
J'ai une foi absolue en eux. Validant cette marque non anodine de confiance assénée par Danny Bosten de Das Ding à l'encontre du label Electronic Emergencies qui a fait de son ultime Why Is My Life So Boring? sa première référence discographique, l'actualité de cette jeune structure instiguée par deux vieux DJ de la vieille, Spacemaker et Leather E, marque de son sceau cette résurgence sans cesse plus prégnante d'une musique électronique jouée par le biais de machines contrôlées manuellement. Das Ding donc, récemment interviewé lors de son passage à Paris (lire), mais aussi Momentform, Deux, Police des Moeurs ou encore SOS et Visiona, proche de Dopplereffekt, sont à la croisée des chemins de ce label de Rotterdam qui cultive un art de faire danser sur des mélodies et des sonorités à la respiration analogique, à l'aune du travail d'autres labels comme Minimal Wave ou Dark Entries avant lui, et ce, sans pour autant se plier à l'unique exercice de la réédition. L'idée étant ici de démontrer qu'à défaut de piocher dans les limbes de l'histoire, le présent peut se suffire à lui-même. Interview et mixtape.
Electronic Emergencies l'interview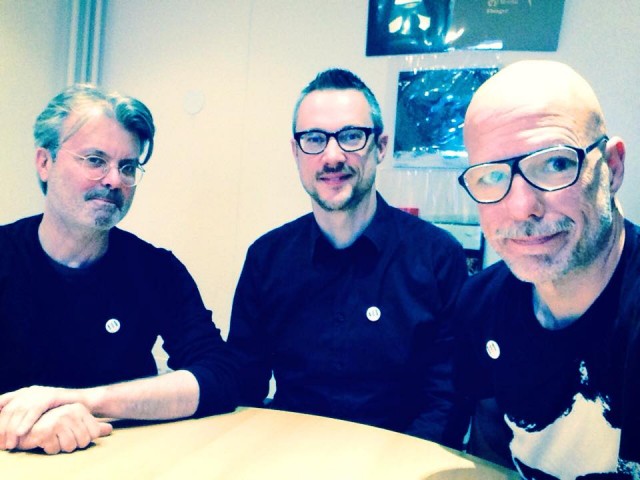 Le label a un an et seulement une sortie. Dites-moi comment Electronic Emergencies a commencé ? Et pourquoi ce nom ?
The label is one year old with only one release. Tell me how did Electronic Emergencies get started? Moreover, why this name?
Notre second disque vient de sortir ! C'est un Maxi 45 tours de 3 titres du projet SOS dont on ne connaît pas l'origine. Le morceau Wallonie est une bombe electro techno sombre et lancinante, et le titre Aqua est encore plus sombre. David Vunk et Spacemaker du label ont eu l'honneur de remixer Wallonie dans un style techno très old-school de Rotterdam. On est très content de cette sortie.
Spacemaker est DJ depuis les années 80, Leather E est aussi passionné de musique électronique depuis le plus jeune âge. Lorsqu'on était adolescents, on rêvait tous les deux de travailler dans une maison de disque, mais la vie a pris une tournure différente. Au cours des années, on a rencontré pas mal de personnes qui faisaient une musique superbe mais avaient du mal à la sortir. Ça nous a beaucoup surpris. Quand on s'est rencontrés, on a sympathisé sur cette passion commune et finit par décider de monter Electronic Emergencies. Avec le nom, on voulait traduire notre passion pour la musique électronique et l'urgence de cette passion. Après avoir décidé de créer le label, les choses se sont très vite enchaînées. Danny Bosten a accepté de nous laisser compiler un album de Das Ding et d'autres artistes ont commencé à nous offrir de nouveaux titres. En peu de temps, notre programme de sortie pour la première année était planifié.
Comme on a toujours adoré les disques vinyles, la question de savoir si ce serait le format de sortie principal ne s'est même pas posée. Tenir la pochette d'un disque entre ses mains, sortir le vinyle et le jouer sur une platine sont des sensations particulières. Créer un objet concret était également un motif pour commencer un label orienté vinyle à l'ère d'internet. Pour que notre musique soit disponible en déplacement, on sort aussi les morceaux en format digital. De cette manière, on peut les écouter dans la voiture, dans le train et à vélo. On aime la diversité, peu importe comment (nos premières sorties consistent en un album, deux Maxi 45 tours et un vinyle 7"). Il y a également quelques timides plans pour des sorties sur cassette (pour chaque sortie on décide de ce qui convient le mieux, donc qui c'est ce que l'avenir nous réserve).
Our second release is out right now! It's a 3-track 12 inch of the project SOS, of unknown origin. The title track Wallonie is a dark and throbbing electro tech bomb and the track Aqua is even darker. David Vunk and our own Spacemaker had the honour to remix Wallonie in old school Rotterdam techno style. We are very happy with this release…
Spacemaker has been DJing since the eighties, Leather E has also had a passion for electronic music since an early age. As adolescents we both dreamt to work at a record company, but life took a different turn. Through the years, we met a lot of people who made wonderful music but had trouble releasing it. We were really surprised about that. When the two of us met, we built upon this common passion and eventually decided to start Electronic Emergencies. In the name we mean to reflect our passion for electronic music, and also the urgency of that passion. After we decided to start the label, things started happening very quickly. Danny Bosten agreed to let us compile an album of Das Ding, and other artists started to offer us new material. Within a short time, our release schedule for our first year was already set.
Since we have always loved vinyl records, there was no question about it being our primary format of release. To hold the cover of a record in your hands, take out the vinyl and play it on a turntable is a special feeling. To create something tangible is also a reason to start a vinyl-oriented label in the era of internet. To have our music available on the go, we also release the tracks digitally. That way, we can listen to them in the car, on the train and on our bikes. We like diversity, however – our first four releases consist of an album, two 12 inches and one 7 inch. There are some tentative plans for a release on cassette as well – for every release it is decided what fits best, so who knows what the future holds…
Pourquoi créer un label en 2014, à l'ère d'internet ?
Why to create a label in 2014, at the time of Internet?
On fait partie de la scène musicale électronique depuis longtemps, en tant qu'organisateurs de soirées, DJ mais aussi en tant que fan de musique électronique. Beaucoup de nos amis font de la musique et on a entendu beaucoup d'histoires sur la difficulté qu'ils avaient à sortir leurs merveilleux morceaux. Ça nous a pas mal surpris, étant donné la quantité de labels qui existent déjà. Afin de leur fournir une plate-forme, on a décidé de créer Electronic Emergencies, avec en principe une sortie vinyle doublée d'une sortie digitale. De cette manière, les DJs et les amoureux de vinyles sont servis et une copie digitale est disponible pour un usage quotidien.
We have been part of the electronic music scene for a long time, partly due to organizing parties and DJ–ing but also as electronic music fans. Many of our friends create music, and we heard a lot of stories about how hard it was for them to release their wonderful tracks. We were quite surprised about that, given the amount of labels that already exist. To provide a platform for them, we decided to start Electronic Emergencies, with in principle a vinyl release accompanied by a digital release. This way, DJ's and vinyl lovers are served and also a digital copy is available for everyday use anywhere.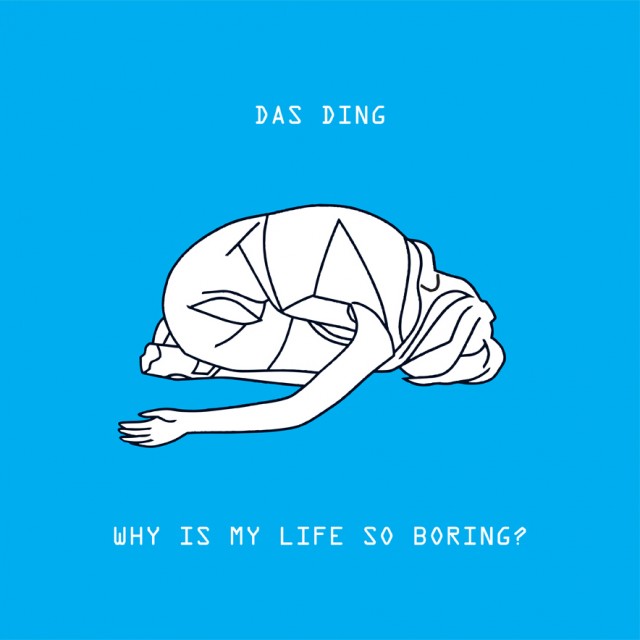 Quel genre de labels vous ont inspiré dans votre approche ?
What kind of labels inspired you in your approach?
En général, nous ne sommes pas inspirés par des labels particuliers mais plutôt par la musique sur ces labels. Beaucoup de labels s'en tiennent à un seul style, un genre musical, une niche, donc une fois de temps en temps, une sortie particulière va nous inspiré, mais pas le label. Il a quelques DJ qui nous inspirent ceci dit. On est de gros fans de The Hacker par exemple. Depuis toujours, tous les sets qu'on a entendus de lui nous ont impressionnés (sa façon de mélanger les styles comme la techno, la new wave et l'italo et de toujours nous laisser dans un état d'esprit mélancolique). I-F (Interr-Ference) est l'un de nos héros, ses sets sont toujours sombre mais jamais déprimant. Et notre ami David Vunk nous inspire beaucoup, en particulier lorsqu'il joue de l'italo et de la new wave.
In general, we are not inspired by specific labels but by specific music on them. Many labels hold on to one style, one type of music, one niche – so once in a while a certain release inspires us, not a label. There are a couple of DJ's who inspire us though. The Hacker for instance, we're big fans of him. Since ages, every set we have heard of him has impressed us – combining different styles such as techno, new wave and italo and always leaving you in a melancholic mood. I-F (Interr-Ference) is one of our heros, his sets are always dark but never down. And our dear friend David Vunk inspires us a lot, especially when he plays a set of italo and wave.
Cassette, vinyle, CD, digital, quels genre de formats preférez-vous et pourquoi ?
Cassette, vinyl, CD, digital what style of formats do you go to favour and why?
On ne se limite pas à un seul format, notre obsession n'est pas le disque vinyle ou la cassette en soi mais c'est la musique électronique non censurée qu'on aime. Personnellement, on aime jouer des vinyles chez nous et en club, mais c'est aussi du au fait qu'on en a accumulés énormément au cours des années et la collection grandit toujours. Quand on était jeunes, on achetait des 7 pouces avec notre argent de poche hebdomadaire, c'est comme ça que ça a commencé…
We don't limit ourselves to a particular format, our fetish is not the vinyl record or the cassette per se but the uncut electronic music, that is what we love. Personally, we like to play vinyl at home and in the club, but this is also due to the fact that through the years we have gathered a lot of it and the collection is still growing. When we were young, we bought a 7 inch from our weekly allowance, that's how it began…
Selon vous, quels artistes ont façonné la direction du label ? Comment avez-vous rencontré Danny Bosten ?
According to you, what artists shaped the direction of the label? How did you meet Danny Bosten?
On a rencontré Danny il y a presque deux ans. Il avait donné un set live incroyable à une de nos soirées coldwave Spacemaker, ZWART (qui signifie la couleur noire) au club BAR. On est restés en contact et devenus amis. On était surpris que Das Ding n'est jamais sorti d'autres albums après le superbe disque H.S.T.A. sur Minimal Wave Records dans les années 80. On a écouté beaucoup de ses trucs plus récents et on a été imédiatement impressionnés (on adorait le son). Avec Danny, on a choisi dix titres ce qui a été un processus à la fois très intense et très fluide. Ce fut le premier acte de l'équipe Electronic Emergencies.
We met Danny almost two years ago. He played a stunning live set on one of Spacemaker's coldwave parties, ZWART ("black") at the infamous club BAR. We kept in touch and became friends. We were surprised that Das Ding had never released another album after the brilliant eighties album H.S.T.A. on Minimal Wave records. We listened to a lot of the newer stuff he had made and were instantly impressed – we loved the sound. Together with Danny, we chose ten tracks, which was a very intense but at the same time very smooth process. That was the first action of the Electronic Emergencies team.
Y-a-t'il une esthétique musicale, un concept que vous voulez essayez de garder pour chaque prochaine sortie ?
Is there a musical aesthetics, a concept which you will try to keep for every next release?
Notre philosophie est assez simple. On travaille seulement pour et avec des personnes qu'on aime, qui font de la musique qu'on aime. Nous-même, nous ne gagnons pas d'argent avec le label, s'il y a un bénéfice avec la sortie, il revient à l'artiste et une autre partie est investie dans les nouvelles sorties. Notre seul objectif est de sortir une floppée de belle musique électronique, on veut être une plateforme pour les musiciens électros. Nous ne sommes pas liés à un seul style mais on espère qu'après un certain temps, les gens comprendront la connexion entre nos différentes sorties, qui est basée sur l'émotion pure.
Our philosophy is quite simple. We only work for and with people we love, who make electronic music we love. We are not earning money ourselves with the label, if there is a profit from the release part of it goes to the artist and another part is invested in new releases. Our only aim is to release a wave of beautiful electronic music, we want to be a platform for electronic musicians. We are not bound to a certain style, but we hope that after some time people understand the connection between our different releases, which is based on pure emotion.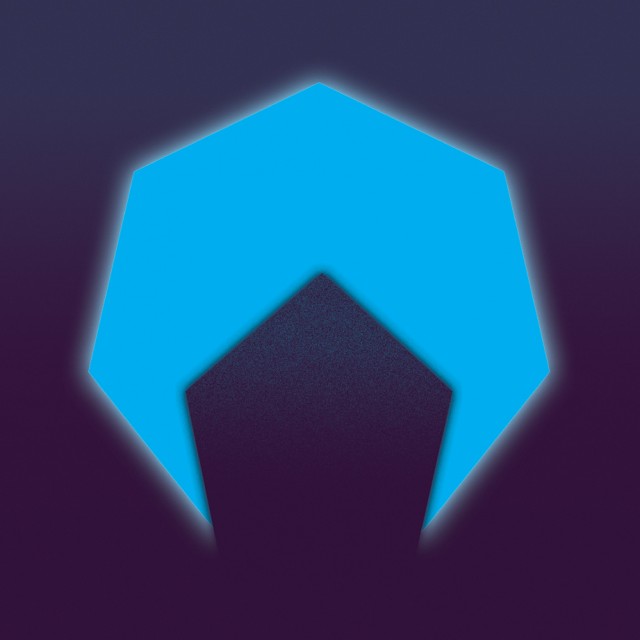 Quels sont les différents styles musicaux qui vous motivent le plus aujourd'hui ?
What are the different musical styles who motivate you most today?
Comme dit plus haut, nous ne sommes pas vraiment intéressés par les styles. On s'intéresse aux émotions, aux sons et aux gens qui les créent. C'est assez personnel : dans notre cas, chaque sortie va être électronique mais les styles de nos quatre premières sorties sont très différents : cold wave, electro tech, emo tech et new wave…
As said earlier, we are not really interested in style. We are interested in emotion, sound and the people who create that. This is rather personal: in our case every release is going to be electronic but the styles of the first four releases are very different: cold wave, electro tech, emo tech and new wave…
En tant que patron de label, le DIY a-t'il une forte influence sur votre travail ? Considérez-vous Electronique Emergencies comme un label "de chambre" ?
As label owner, does the DIY have a strong influence on your work? Do you consider Electronic Emergencies like a bedroom label?
On a grandi avec l'attitude punk DIY qui nous a beaucoup appris. Mais notre label est plutôt l'opposé du DIY, c'est plus "do it together" ("faire ensemble"). On appelle ça "l'esprit camping". Electronique Emergencies est notre lieu de campement, avec beaucoup de personnes dessus qui créent des choses ensemble : Meihard Spoor (graphiste), qui a créé note logo et les pochettes de nos sorties ; Ari Versluis (photographe), qui crée des visuels pour nos vidéos et nos soirées ; Alden Tyrell qui fait tout nos mastering ; David Vunk et Machinegewehr, nos potes DJ ; Jetti Steffers du club BAR ; et Serge Clone qui distribue nos sorties. Nous sommes très flattés de leur soutien.
We grew up with the punky DIY attitude, we learned a lot from it. But our label is rather the opposite of DIY, it is more 'do it together'. We call it the 'camping site feeling'. Electronic Emergencies is our camping site, with lots of people on it creating things together: Meinhard Spoor (graphic designer), who has designed our logo and the covers of our releases; Ari Versluis (photographer), who creates visuals for our videos and on our parties; Alden Tyrell who does all of our mastering; David Vunk and Machinegewehr, our DJ mates; Jetti Steffers of home club BAR; and Serge Clone, who distributes our releases – we are very honoured that they all support us.
Pouvez-vous nous parler de vos prochaines sorties ?
Can you speak to us your next releases?
On en a intégré quelques unes dans la compilation qu'on a faite pour vous ! Après un excellent début avec l'album de Das Ding, notre dernière sortie SOS a été très bien reçue jusqu'ici (I-F l'a joué dans ses DJ set et on a reçu beaucoup de réactions positives à l'international). On aime la noirceur de ce disque. La première fois qu'on a écouté le titre Wallonie, on a été sidérés et soufflés par sa beauté sombre.
La prochaine sortie d'Electronic Emergencies sera un EP cinq titres de Visonia, qui a auparavant travaillé avec Dopplereffekt. Et après les 12" on sort notre premier 7". C'est un morceau de parfaite pop new wave par le projet Ceci N'Est Pas de New York. Ceci N'Est Pas comprend Nico Nightingale de Neud Photo et Jorge Socarras de Indoor Life et Catholic, avec Pierre Klein. Le son est entre pop et wave, avec des synthés hystériques et de paroles mélancoliques écrites par Socarras. D'autres sorties sont prévues pour 2015, dont certaines figurent sur la compilation.
We feature a couple of them in the compilation we made for you! After a dream start with the Das Ding album, our recent release SOS has been received very well so far – I-F has played it in his DJ set and also internationally we've gotten a lot of positive reactions. We love the darkness of this record. Remembering the first time we heard the track Wallonie, we were stunned and blown away by its dark beauty.
The next Electronic Emergencies release will be a five track EP by Visonia, who earlier worked with Dopplereffekt. And after these 12 inches, we release our first 7 inch. It's a perfect new wave pop song by the project Ceci N'Est Pas from New York. Ceci N'est Pas consists of Nico Nightingale of Neud Photo and Jorge Socarras of Indoor life and Catholic, together with Pierre Klein. The sound is poppy & wavey, with hysterical synths and beautiful melancholic lyrics by Socarras. More releases are in the making for 2015, some of which are featured on our compilation tape.
Traduction : Marie-Eva Marcouyeux
Mixtape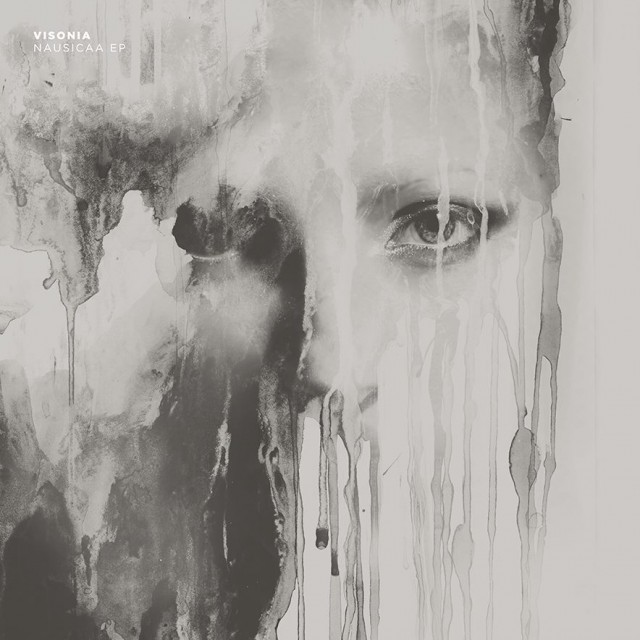 Pouvez-vous nous présenter votre mixtape ?
Can you present us your mixtape?
Avec cette compilation, nous montrons d'où nous venons et dans quelle direction Electronic Emergencies nous entraîne. Tous les morceaux ont une énorme puissance, une sensation sombre et une mélodie triste. Le premier morceau est Hey You de Lana Popsimonova, la reine de glace croate de l'électro wave qui est occupée à enregistrer pour Electronic Emergencies. On espère sortir un 12" comprenant ce titre dans l'année. Head Hunter de Front 242, le prototype du morceau EBM qui n'a jamais quitté notre sacoche de DJ est l'un de nos morceaux dance préférés. Tu ne peux pas t'empêcher de hurler sur les paroles, qui consistent en des règles issues d'un cours d'administration des affaires. Dirty d'Hard-Corps est une expérience dance électronique pre-EBM, pre-house, sortie pendant l'âge d'or de la New Wave tout en prédisant le future de la dance music…
Wallonie par le mystérieux projet SOS d'origine inconnue est notre seconde et plus récente sortie (EE002). Spacemaker l'a remixé avec son ami David Vunk de Moustache Records, dans le style classique de la techno de Rotterdam. Visonia, le chilien Nicolas Estany, a composé notre troisième sortie, prévue pour la première semaine d'Avril 2015. The Moon Doesn't Want To Look At You est le premier morceau de l'EP Nausicaa, un EP de conq titres qui nous touche profondément. Les cinq morceaux reflètent notre état lors de l'écoute de leur mélodie extrêment mélancolique, allié à la force d'un ouragan électronique qui t'emporte de la piste de danse jusque dans ton espace intérieure.
Ianis Lallemand de Momentform est un artiste parisien bourré de talents. Ce morceau est l'un de nos préférés mais sa récente sortie sur LUX Records est aussi superbe ! En ce moment, Momentform travaille sur un 12" pour Electronic Emergencies. Game and Performance par Deux est notre chanson d'amour. Le titre transpire l'amour. On peut s'embrasser dessus ou danser dessus, et Game and Performance est devenu un des favoris du public aux soirées de Spacemaker. Cham-pang de Montréal a seulement sorti un 12". L'alliance de la voix rauque d'une chanteuse mature et d'un bit synthétique minimaliste va droit au cœur. Toujours de Montréal mais trois décénies plus tard, voici nos amis de Police des Mœurs. On pense que PDM est le meilleur groupe de synth pop actuel. Leur deuxième album va sortir bientôt du Mannequin Records ! Ils auront toujours une place spéciale dans nos cœurs puisque c'est pendant un de leur concert qu'on avait organisé à Rotterdam que notre label a vu le jour et que Danny Bosten a accepté d'être notre première sortie. Les Invalides a le même style de mélodie sombre que Experimental Products et Das Ding, un vrai bijou de wave minimale…
Et que pouvons-nous dire de notre première sortie, l'album de Das Ding Why Is My Life So Boring? EE001. On veut ! On en a besoin ! On adore les sons de synthés artisanaux, des boîtes à rythmes et des séquenceurs. Danny Bosten est une sorcier analogue. Ce morceau a été un de nos préférés depuis le début de processus de sélection, quand il avait encore le titre provisoire CMU02. Machinegewehr de Rotterdam est en train de finir ses morceaux pour son 12" pour Electronic Emergencies en ce moment même. Unforgiven est un titre extraordinaie d'elctrotech avec une tristesse presque insupportable, pour danser avec les larmes aux yeux. Juste avant de faire cette compilation, Steve Strange de Visage est décédé à 55 ans. Steve Strange était un visionaire génial, qui a amener le style 'new wave synth pop" sur la scène des clubs mainstream et dans la mode. Avec Fade To Grey, il a créé le morceau parfait de synth pop. In The Dark, qui clôt notre compilation, est un morceaux plus récent de dance sombre. Le titre est une collaboration avec le berlinois Punx Soundcheck, un dup de producteurs sous-estimé qu'on adore.
With this compilation, we show where we come from and in which direction Electronic Emergencies takes us. All tracks have huge power, a dark feel and a sad melody. First up is Hey You by Lana Popsimonova, the Croatian electro wave ice queen who is busy recording for Electronic Emergencies. We hope to release a 12'' featuring this track later this year. Headhunter by Front 242, the proto type EBM track that never left our DJ-bag, is one of our favourite dance tracks. You cannot help screaming along to the lyrics, which consist of rules from a business administration course. Dirty by Hard-Corps is a pre-EBM, pre-house, electronic dance experiment, released in the heyday of the New Wave while predicting the future of dance music…
Wallonie by mysterious project SOS of unknown origin is our second and most recent release (EE002). Spacemaker remixed it with his friend David Vunk of Moustache records, in old school Rotterdam techno style. Visonia, Nicolas Estany from Chile, has created our third release, to be released in the first week of April 2015. The Moon Doesn't Want To Look At You is the first track of the Nausicaa EP, a five track EP that touches us deeply. The five tracks mirror our state of being through their utterly melodic melancholy, combined with the strength of an electronic hurricane that blows you from the dancefloor into your inner space.
Ianis Lallemand of Momentform is a multi talented artist from Paris. This track is one of our favourites, but his recent release on LUX Records is also superb! At the moment, Momentform is working on a 12'' for Electronic Emergencies. Game and Performance by Deux is our love song. The track breathes love in all it's appearances. You can kiss on it or dance to it, and Game and Performance has become a crowd favourite at Spacemaker's parties. Cham-pang from Montreal has only made one 12''. The combination of the grooved voice of a mature chanteuse on a minimalistic synthetic beat hits you right in the heart.Also from Montreal, but three decades later, hail our friends from Police Des Moeurs. We think PDM is the greatest contemporary synth pop band, whose second album will be out on Mannequin records soon! They will always have a special place in our hearts as it was during a gig we organized for them in Rotterdam that our label came into existence and Danny Bosten agreed to be our first release.
Les Invalides have the same dark melodic feel as Experimental Products and Das Ding, a real minimal wave gem…
And what can we say about our first release, the Das Ding album Why Is My Life So Boring? EE001. Want Need! We love the sound of self-built synths, drum machines and sequencers. Danny Bosten is an analogue wizard. This track has been one of our favourites since the beginning of the selection proces when it still had the working title CMU02. Machinegewehr from Rotterdam is finishing the tracks for his 12'' on Electronic Emergencies right now. Unforgiven is an extraordinary electrotech track with a nearly unbearable sadness, dancing with tears in your eyes. Just before creating this compilation, Steve Strange of Visage died aged 55. Steve Strange was a great visionary, bringing the 'new wave synth pop' feel to the mainstream club scene and into fashion. With Fade To Grey he made the perfect synth pop track. In The Dark, which concludes our compilation, is a more recent dark dancer. The track is a collaboration with Berlin's Punx Soundcheck, an underestimated producer duo we love.
01. LANA POPSIMONOVA – HEY YOU (DEMO) unreleased, expected on Electronic Emergencies in 2015.
02. FRONT 242 – HEADHUNTER (V1.0) 1988.
03. HARD-CORPS – DIRTY (12'' VERSION) 1984.
04. SOS – WALLONIE (DAVID VUNK & SPACEMAKER REMIX) 2015 / EE002.
05. VISONIA – THE MOON DOESN'T WANT TO LOOK AT YOU 2015 / EE003, released April 2015.
06. MOMENTFORM – MOMENTFORM IS FAKE 2011.
07. DEUX – GAME AND PERFORMANCE 1983.
08. CHAM-PANG – NE MOURREZ PAS 1981.
09. POLICES DES MOEURS – TOUT CE QUI TE FAIT MAL TE FAIT DU BIEN 2013
10. LES INVALIDES – LA PREMIERE FOIS 1981.
11. DAS DING – WANT NEED 2014 / EE001.
12. MACHINEGEWEHR – UNFORGIVEN unreleased, expected on Electronic Emergencies in 2015.
13. STEVE STRANGE & PUNX SOUNDCHECK – IN THE DARK (JOR-EL REMIX) 2006.
Compiled by Spacemaker & Leather E for Electronic Emergencies