Teams l'interview + mixtape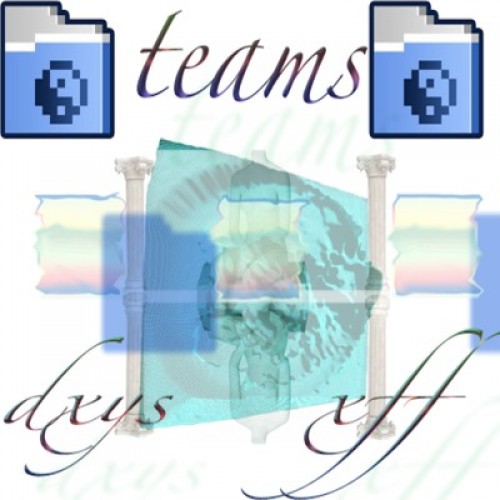 Ce n'est pas en lisant l'interview qui suit que vous en saurez plus sur l'intriguant Sean Bowie alias Teams dont l'actualité et l'intérêt qu'on lui porte grandissent pourtant aussi vite que la charnière centrale des blaugranas épuise ses adversaires même les plus vaillants. On se formalisera donc pas sur l'esprit un tantinet lapidaire de ses réponses que l'on préfèrera alors qualifier, à l'instar de sa musique,  d'étonnement foutraques et d'éminemment détonantes. Le principal ne se situe de toute façon pas ce côté-là de l'expression et la musique du kid de Miami, telle les meilleurs attaques en triangle, n'a pas besoin de fioritures langagières pour marquer définitivement les esprits. Élaboré avec l'entremise de quelques unes des personnalités les plus attirantes de l'indie 2.0 (Ra Calium, Personna la Ave), Dxys Xff, son premier véritable album,  vient de paraître chez nos doux-dingues amis praguois d'Amdiscs et renvoie définitivement Washed Out à ses chères études, Chazwick Bundick se refaire une libido et James Pants sur le banc des imposteurs.
Qui se cache derrière Teams et pourquoi avoir choisi ce nom ?
Who is Teams and what is the story behind this stage name?
Teams est le side projet electro de Sean Bowie né à Miami, élevé à Knoxville et récemment installé à Los Angeles. J'ai choisi ce nom, Teams, pour deux raisons. D'une part parce que je voulais semer la confusion chez l'auditeur, lui laissant penser que plus d'une personne se cache derrière le son. D'autre part, je souhaitais un alias derrière lequel il n'y ait aucun sens pour éviter justement d'être catalogué dans un certain genre.
Teams is the electronic side project of Sean Bowie born in Miami, raised in Knoxville, recently relocated to Los Angeles. I picked the name teams for a couple reasons :
– I wanted to confuse listeners into thinking more than 1 person was  producing the music
– I wanted an alias that had zero meaning behind to avoid being pigeonholed holed into a certain genre.
Quel serait finalement le terme le plus approprié pour définir ta musique ?
What would be the most appropriate term to define your music?
Ne nous aventurons pas sur ce chemin !
Let's not go there!

Quels sont les producteurs qui, de par leur technique ou leur sens de l'esthétisme, t'ont le plus aidé à développer ta propre manière d'arborer la construction d'un morceau ?
Which are the producers whose technique and aesthetics help you the most to develop your own style during the creation process of a track?
Quand j'ai commencé c'était Richard D. James (Aphex Twin), Timbaland, Obliv, The Blow (yatch), Run DMC, ainsi que tout le label Ed Banger. Mais plus récemment, ça pourrait être n'importe qui de Ritualzzzz.
When i first started out it was Richard D. James, Timbaland, Obliv, The blow(Yacht) & Run DMT and the whole Ed Banger label… But recently it could be any one from Ritualzzzz.
Tu viens de sortir un EP sur Mexican Summer avec Star Slinger. Comment se sont passées la rencontre et la collaboration ?  Avec qui aimerais-tu collaborer à l'avenir ?
Your last EP with Star Slinger is just released on Mexican Summer. How did you meet and collaborate? With whom would you collaborate if you were to do that again?

J'avais haché un morceau disco mais il ne donnait pas l'impression d'être fini, alors j'ai demandé à Darren (Star Slinger) s'il ne voulait pas s'en charger. Il me l'a renvoyé et c'était devenu CARREMENT BRILLANT ! Je l'ai mis sur l'Interworld… Pitchfork l'a repéré, puis Mexican Summer nous a contactés une semaine plus tard, nous demandant d'en sortir encore quelques uns puis de les sortir en vinyle…
Et pour de prochaines collaborations, sans aucun doute Lil Internet, Zakmatic, Lindsey Lohan.
I had chopped up a disco song and it didn't feel complete.so i asked darren (star slinger) if he would fux wit it. He sent it back and it sounded FUCKING BRILLIANT!…put it on the interworld…p4k picked it up. Then mexxy summers contacted us a week later,asking us to kick out some more and do vinyl… & for future collabs definitely, Lil Internet, Zakmatic, Lindsey Lohan.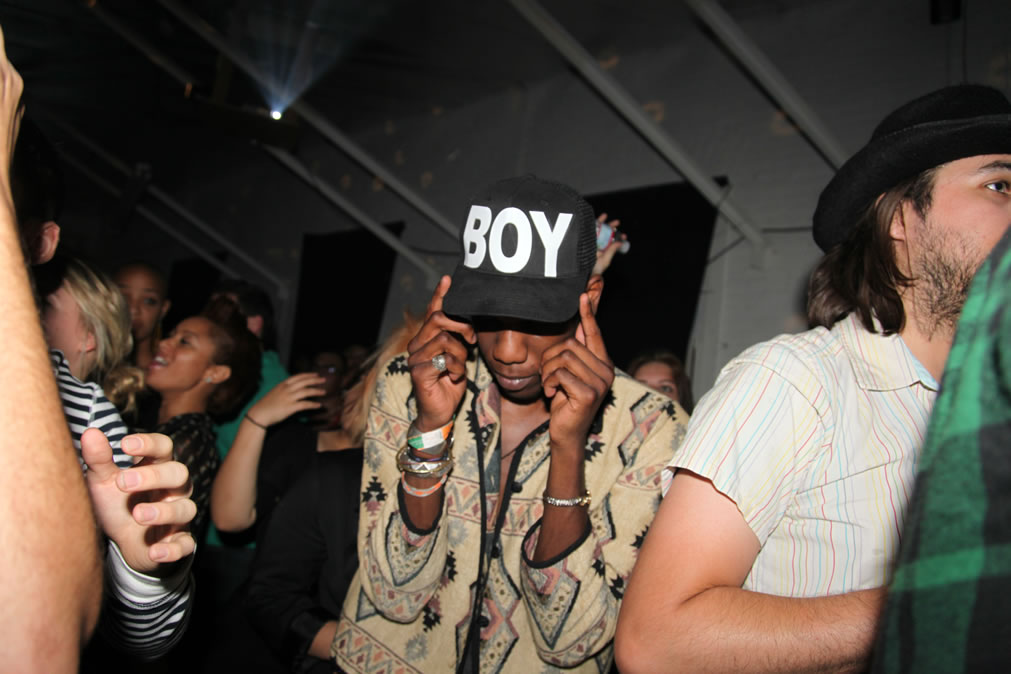 Quel regard portes-tu sur l'industrie musicale et  tous ces groupes qui comme toi sont révélés via les blogs ? Es-tu anti-système ?
What do you think about music industry today? As many groups relieved by blogs, have you the feeling to be anti-system?
Je suis complètement fasciné par l'industrie musicale, ou du moins le domaine en ligne. J'y traîne 24h sur 24, 7 jours sur 7. Je ne suis carrément pas anti-système.

I'm totally fascinated with the music industry.at least the online realm.im up in that shit 24/7. Definitely not anti system.
As-tu des side-projects en prévision ?
Have you side-projects? If yes, which…
J'ai un side projet en cours avec Jónó Mí Ló de Daytime Television et Micheal Jordan Pog appelé Team Jordan. Et également un autre side projet en cours incluant des guitares et une batterie live et des samples déjantés.
I have a side project in the works with Jónó Mí Ló of Daytime Television & Micheal Jordan Pog called Team Jordan. Also another project in the works involving guitars and live drums and bat shit crazy samples.
Pour finir, peux-tu nous introduire ta mixtape ?
For finishing, can you introduce your mixtape ?
Ouais, sans problème. Ce ne sont que des morceaux ou artistes que je joue au jour le jour. D'habitude je fais des mixes house, mais  j'ai essayé de m'en écarter cette fois-ci. Je l'ai intitulé Have yr fun & eat it 2.
Yeah, for sure.these are just some tracks and artist i play on a day to day basis. I usually make house mixes but tried to stray away from that this time.
I titled it… « have yr fun & eat it 2 »
Mixtape
Teams – Have yr fun & eat it 2 / a mixtape for Hartzine
1. Run Dmt – Elephant
2. Letherette – Blad
3. Ohbliv – Weed
4. Sfv Acid – New West Coast
5. The Samps – Where You From
6. Hype Williams – MVP '94
7. Dakim – The Keep
8. Casino Gardens – Game Over