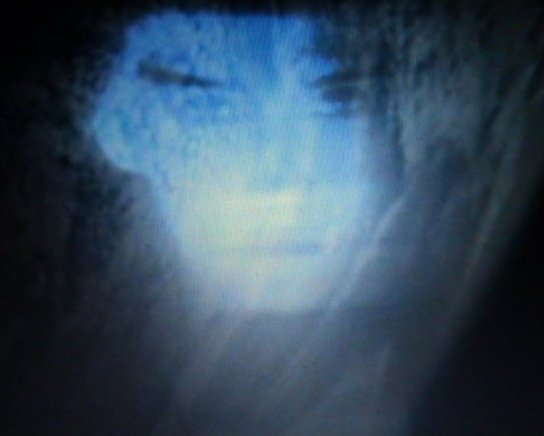 Molly Nilsson est la figure la plus valeureuse d'un esthétisme sonore pop sans fioritures. Manque de reconnaissance, stature anachronique et mélancolie prégnante rajoutent au début de mythe entourant sa personne. A la tête de son propre label, elle vient de sortir une anthologie regroupant les meilleurs titres de sa courte carrière. Elle figure également au casting du dernier album de John Maus, qui reprend un de ses titres et participe à  l'occasion à  des bandes-sons illustrant des nouvelles fantastiques… Nous avons parlé mythe historique, musique synthétique et fin de carrière en sa compagnie…
Peux-tu nous dire comment tu es venue à la musique ?
Can you tell us how you came into music creation?
J'ai beaucoup écouté de musique en grandissant, et à  un moment donné, j'ai senti que je pourrais simplement en faire moi-même. C'est comme les gens qui aiment non seulement manger mais également cuisiner. Bien sûr, quand c'est toi qui cuisines, ça n'a plus le même goût parce que tu connais tout le processus qu'il y a derrière.
I used to listen to music a lot growing up, and at some point I felt like I could just do it myself. It's like people who enjoy not only to eat but to be cooking as well. Of course, when you cook yourself it taste differently cause you know the whole process behind it.
Ta musique renvoie à  différents mouvements et groupes européens notamment via l'utilisation de sonorités traditionnelles. Comment tu te situes face à  l'étiquetage de ta musique ? Certains parlent de musique goth, d'autres de synth pop, voire d'un nouveau type d'euro-folk…
Your music refers to multiple references of european movement/bands notably via the use of traditional sounds. Where do you place yourself in relation to the labeling of your music? Some define it as goth, others as synth pop or even as a new kind of euro-folk…
Je suis un peu comme un reporter, je ne révèle jamais mes sources… Je l'ai toujours appelée pop, parce que je pense que c'est une définition très large. Je n'ai jamais été une auditrice  loyale et je n'ai jamais vraiment prêté attention aux genres. J'aimerais écouter plus ou moins tout ce qui me fait rêver, que se soit classique ou transe.
I'm like a reporter, I never reveal my sources… I always just call it pop, cause I find it a very broad definition. I was never a loyal music listener myself and never paid any attention to genres. I'd like to listen to pretty much anything that makes me dream, whether it's classical or trance.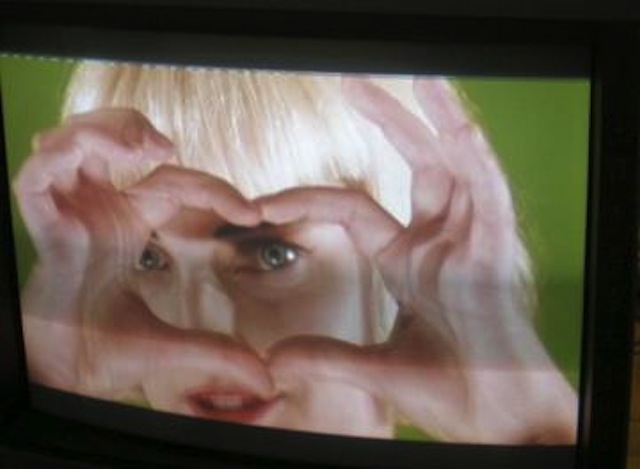 Les dimensions parolières et picturales de ta musique sont également partie prenante du projet. Tu as intitulé un de tes albums Europa ; la pochette de ce même album représente le jeu romain Nine Men's Morris… Tu as également participé à  l'illustration sonore d'une nouvelle de Jacques Cazotte. Tu accordes beaucoup d'importances aux mythes ? Qu'ils soient fantastiques, historiques…
The lyrical and pictorial dimensions of your music are also part of the project. You titled one of your albums Europa, the cover of that album is the Roman game Nine Men's Morris … you have also contributed to the soundtrack of a short story by Jacques Cazotte. Do you grant much importance to myths, whether they are fantastic, historical or other?
Je suppose que oui, parce que si je pensais que la musique n'était rien d'autre que du son, je la considèrerais comme du temps perdu. Tout ceci est ma façon à  moi de donner du sens à  ce monde.
I suppose I do, cause if I thought music was nothing beyond sound I would consider it a waste of time. All of this is my way of making sense of the world.
Peux-tu me parler de ton label, Dark Skies Association ? Il est l'unique support à  ta création ? Personne ne s'est déclaré intéressé pour sortir ta musique ?
Can you tell us about your label, Dark Skies Association? Is it the only carrier to your creation? Has nobody expressed interest to get out your music?
Il y a quelques années, j'ai commencé à  me sentir un peu à  part, je me suis alors dit que je pourrais simplement monter mon propre label. Aujourd'hui, j'aurais peut-être fait les choses différemment, mais je ne suis simplement pas quelqu'un qui attend que les choses se passent. De plus, je n'ai pas envie de rejoindre le moindre club qui m'aurait comme membre.
Few years ago I started to feel like a wallflower and figured I could just start a label myself. Today I might would have done things differently but I'm simply not the one who hangs around waiting for things to happen. Besides, I don't wanna join any club who would have me as a member.
Tu as sorti il y a quelques mois une compilation de tes meilleurs titres sous format K7. Sur le coup, j'ai cru que tu arrêtais ta carrière… Tu peux me rassurer ?
A few months ago, you released a tape compilation of your best titles. Instantly I thought you were stopping your career… Can you reassure me?
J'y ai également pensé ! Mais avant même que je m'en rende compte, je travaillais déjà  sur un nouvel album. Mais cette fois je prends plus de temps que d'habitude, je veux qu'il soit assez complet. Je pense qu'il sortira d'ici à  la fin de l'année.
I thought so too! But then before I knew it I was working on another album. But this time I'm taking it slower than usual, I want it to be pretty extensive. I think it will be out by the end of the year.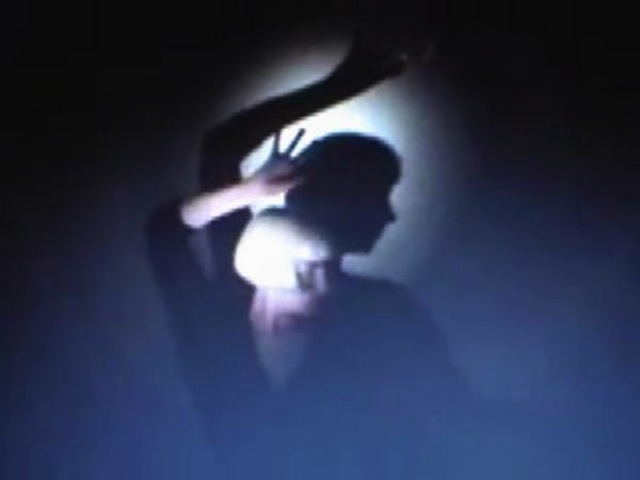 L'actualité devrait te mettre un peu plus sur le devant de la scène. John Maus reprend à  tes côtés Hey Moon sur son album à  venir. Comment la rencontre s'est-elle faite ?
The news should put you a bit more into the forefront: John Maus covers Hey Moon by your side on his upcoming album. How did you meet him?
D'une certaine façon, nos chemins se sont croisés et John a vraiment aimé cette chanson, et ainsi il en a fait sa propre version. Moi aussi j'aime faire des reprises de temps en temps, et bien évidemment c'est marrant quand quelqu'un le fait avec une de tes propres créations.
Somehow our paths crossed and John really liked that song and so he made his own version of it. I like making covers myself every once in a while and of course it's fun when someone does it to one of your own creations.
Le parallèle entre vos musiques est assez évident… Ton featuring sur un titre de Massimiliano Pagliara était par contre beaucoup plus étonnant. Tu participes de nouveau au futur album de Massimiliano ?
The parallel between your music is quite obvious… Your featuring on a track by Massimiliano Pagliara was a lot more surprising. Are you taking part again to Massimiliano's future album?
Massi et moi sommes amis, et quand il m'a demandé de chanter sur quelques unes de ses chansons, j'ai trouvé que c'était un projet sympa. Ce fut une expérience intéressante que d'être chanteuse, je ne m'étais jamais vue comme telle. Pour l'instant je n'ai pas de collaborations de ce type de prévues, mais je suis certaine qu'il y en aura d'autres dans le futur.
Me and Massi are friends and when he asked me to sing on some of his songs I thought it was a fun project. It was an interesting experience to be a « singer », I never saw myself that way. At the moment I don't have any collaborations like that planned but I'm sure there will be more of that in the future.
Je te laisse le mot de la fin concernant tes projets, dates de concerts, etc.
I let you have the final word on your projects, concert dates, etc.
Alors comme je l'ai dit, j'enregistre un nouvel album en ce moment, et écrire les chansons en est la partie la plus fun. Je pars en tournée aux USA en novembre, et je suis vraiment impatiente d'y être.
Well as I said, I'm recording a new album right now and writing the songs is the most fun part. I'm going to the States in November for a tour and I'm really looking forward to that.
Vidéo