Deux ans après Exist/Resist paru chez BARO, Chris Adams – Bracken (Hood  / Downpour) revient avec un ambitieux double LP cette fois à paraitre chez Home Assembly ce vendredi. Hanté et complexe, High Passes est le compagnon idéal d'un vagabondage nocturne, où paysages sépulcraux et lumineux s'enchaînent dans une diversité de production d'une grande maîtrise. Chris Adams, dont le chemin menant à l'électronique pure se fait des plus précis, oscille ici entre abstrakt, dub et kraut , versatilité justifiée par une envie insatiable d'expérimenter et défricher tous les territoires cybernétiques.
22 ans désormais que depuis son Yorkshire natale il parcourt avec classe et discrétion la nébuleuse indie , de la noise pop au post-rock avec Hood, la musique de Bracken se fait de plus en plus dépouillée évoquant Boards Of Canada ou parfois Burial, bref les brumes de Grande-Bretagne.
Audio
Bracken – How Is This A Cure?
Bracken, l'interview
Salut Chris comment vas-tu ? La dernière fois qu'on s'est entretenus on a évoqué Exist Resist, et le pourquoi d'un nouvel album  après tant d'années et voilà ce que tu m'avais dit : « Mon ordinateur n'arrêtait pas de me dire : "Votre disque dur est presque plein, supprimez des fichiers" , donc j'ai pensé qu'au lieu de supprimer des titres, j'allais les sortir. Oui, cela signifie vraiment qu'il y a d'autres choses à paraître. » High Passes fait donc partie de cette histoire de disque dur, quelle taille fait-il ? Est-ce que désormais on doit s'attendre à un album tous les deux ans ?
Hi Chris how are you ? Last time I talked to you about Exist Resist, the writing process and why a new Bracken now, this is what you told me : "My computer kept saying 'your hard drive is nearly full, please delete some files' so I thought instead of deleting the tracks I'd put them out. that does mean there's more to come." So High Passes is part of this "Hard Drive thing ", how big is this "Hard Drive " ? Should we expect an album every two years now ?
C'est possible, c'est un gros disque dur. J'avais oublié que je t'avais donné ça comme raison pour la sortie soudaine d'Exist Resist après tant d'années de silence mais ça marche plutôt bien. La vérité c'est que ça m'échappe toujours un peu que le procédé final et traditionnel de faire de la musique c'est de l'enregistrer. D'un pur aspect créatif, je suis plus heureux quand je fais de la musique avec la porte du studio bien verrouillée, tous les autres aspects sont de la pression inutile. Ça ne surprendra personne d'apprendre que la musique n'est pas ce qui paie mes factures, je peux donc prendre mon temps. L'idée de faire de la musique avec un certain délai afin de garder la dynamique et de s'embarquer dans des tournées et les circuits de festivals me fait trembler. Et oui une fois de plus il y a d'autres choses à venir.
Possibly, it's a big hard drive. I'd forgotten I'd given that reason for the sudden release of  Exist/Resist after so many years of silence but it's pretty accurate. The truth is, it also sort of slipped my mind that the final part of making music is traditionally actually getting around to releasing it. Creatively, I'm happiest when I'm just making music with the studio door firmly locked; all the other bits feel like unnecessary pressure. It'll come as no surprise to anyone that music isn't how I pay my bills so I can take my damn time. The idea of making music within a certain timeframe in order to keep the momentum going and to get on the touring/festival circuit etc. makes me shudder. Yes, again there's more to come.
Tu as dit au sujet de cette album que tu voulais qu'il sonne comme ta mixtape préférée, est-ce que tu peux nous en dire plus sur ce concept ?
You said about this album that you wanted it to sound like your favourite mixtape , can you tell us a bit more about this concept.
Et bien j'imagine que j'étais assez préoccupé à l'idée de mettre délibérément un titre différent de ceux sur lesquels je bossais les semaines précédentes, pensant que j'allais perdre en cohésion sur l'album. Pourtant maintenant je pense que c'est une bonne façon de bosser. A la fin quand tu fais le tri dans ce que tu penses être tes meilleurs morceaux il y a des chances que ça fasse un effet  mixtape comme s'il s'agissait d'artistes différents et j'aime beaucoup cette idée. Ça marche aussi avec le fait que je ne sais jamais ce que je vais faire au quotidien en matière de son et de mes goûts.Par coïncidence j'étais vraiment a fond sur le dernier  LP de Oneothrix Point Never qui part dans tous les sens, un truc bien ambitieux qui a aussi son côté mixtape.
Well, I guess I used to get a bit worried about purposefully setting out to make a track that is as different as possible from whatever I was working on the previous week, thinking I might not be making 'cohesive' recordings – however, I now think this is a really good way of working. Ultimately when you finally pick what you feel are the best tracks from a really mixed bag, it's going to have a mixtape kind of feel, like it could be different artists, and I really like that idea. It also really suits the fact that, in truth, I never know what I'm doing or what my tastes are on a daily basis. Coincidentally, I was really taken by that recent Oneohtrix Point Never LP where it was just flying at you from all directions, very ambitious stuff, that had a really good mixtape sort of feel.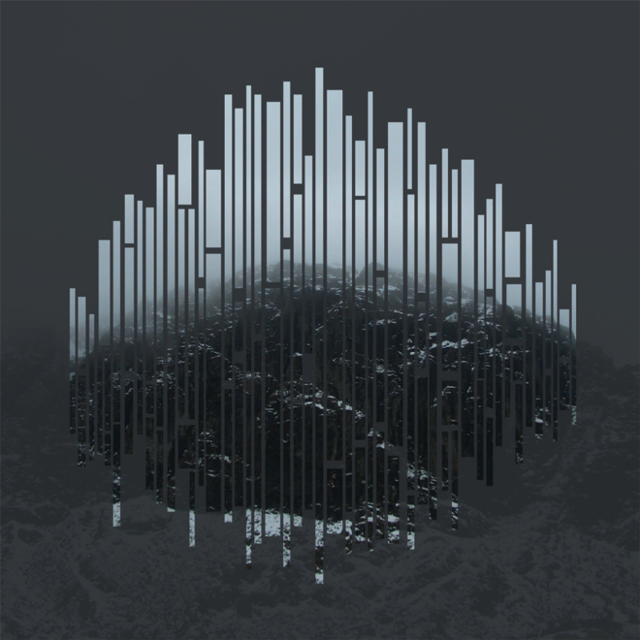 L'album précèdent était paru chez BARO, maintenant chez Home Assembly , y a-t-il une raison à ce changement (le format K7 et vinyle) ? Ton frère et Andrew ( A new Line Related et Famous Boyfriend ) sont aussi signés chez Home Assembly , ça en fait presque un label familial non ? Au fait qui s'occupe de ce label ?
The previous album was released by BARO now it's on Home Assembly, is there a reason for this change (tape and vinyl)  ? Your brother and Andrew are signed on Home Assembly it's almost a family label isn't it  ? By the way who runs Home Assembly ?
Au moment où tu me poses cette question, BARO s'occupe de la version cassette. Donc la première partie de ta question sur les formats ne marche pas trop (si c'est ce que tu voulais dire). BARO m'a approché sans crier gare, j'étais tellement impressionné par leur catalogue et leur esthétique que j'ai sauté sur l'occasion. Que ce soit BARO ou Home Assembly ils ont vraiment de belles archives et je pense que des labels comme eux auront toujours une place dans la musique. Ils agissent comme une sorte de balise de détresse face au nombre incalculable de labels qui se digitalisent. Baro m'a imposé le format de la cassette ce qui m'a aidé a forger et guider la sortie et Home Assembly m'a harcelé pendant quatre ans pour que je finalise High Passes, les deux m'ont apporté beaucoup de soutien et de connaissances techniques.
À propos de Home Assembly, c'est vrai que ça commence a ressembler à une maison de retraite pour les membres de Hood, pas vrai ? Je ne suis pas très sûr de la façon dont tout ça s'est passé mais c'est le bon endroit pour mes derniers albums car ils sont attachés à chaque sorties. Je ne suis pas complètement certain de qui gère le label, il semblerait que ce soit une, deux ou trois personnes selon la journée. Ils se sont établis dans une ville qui s'appelle Saltaire, qui en y réfléchissant est une ruche d'activité et de créativité pour un si petit lieu de l'ouest du Yorkshire. Je ne serai pas surpris personnellement que la ville entière soit un culte géant. Je suis allé au QG du label mais je suis allergique au chat du coup mes yeux ruisselaient à tel point que je n'ai pas pu jeter un bon coup d'œil sur l'identité du ou des gérants.
Well, in the time since you posed that question you will have seen that BARO are actually handling the cassette version of the vinyl/CD. So the first bit of the question doesn't quite apply as it's out on all formats (if that's what you meant). BARO just approached me out of the blue; I was so impressed with their back catalogue and the whole aesthetic of the label that I jumped at the chance of getting on board. Both BARO and Home Assembly do a great job of curating impressive back catalogues and I think labels like these will always have a place in music; they act as some sort of beacon to the overwhelming amount of material that is just flooding out digitally. BARO gave me the restriction of the tape format which helped shape and guide the release, Home Assembly harassed me for four years into finishing 'high passes'; both offered support, encouragement and technical know how.
As for Home Assembly, it does seem like a bit of a retirement home for Hood alumni doesn't it? Not really sure why that has happened but it is a good place for my recent material as they really care about each release. I'm not entirely sure who runs the label. It seems to be one, two, or three people depending on the day. It operates out of a town called Saltaire which, on the face of it, is a quaint artistic hive of activity in a somewhat creatively isolated patch of West Yorkshire. Personally though it wouldn't surprise me if the whole town was just a giant cult. I've been to the headquarters of the label but I'm allergic to cats, so my eyes stream so much when I'm in there it's hard to get a proper look at the label owner/s.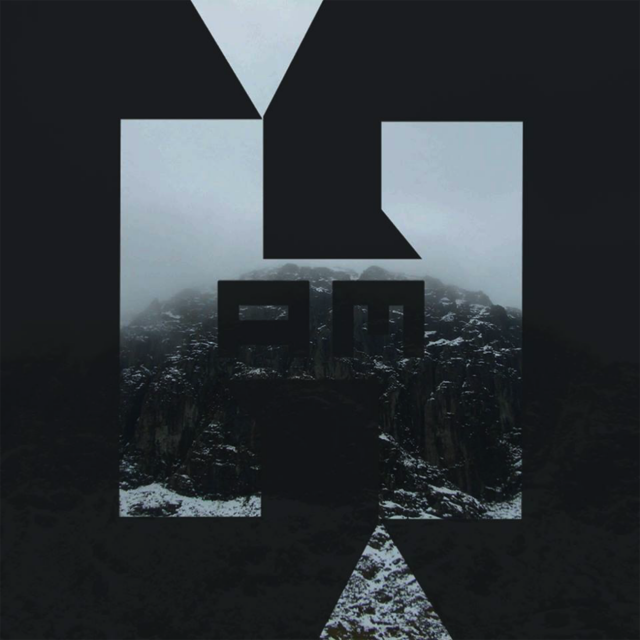 Quel matériel utilises-tu ? Un ordinateur ou des synthés analogiques ?
What gear do you use ? computer or analog synth?
Un peu de la colonne de gauche et un peu de la colonne de droite. Récemment j'ai travaillé plus avec la colonne de droite.
A little from the left column, a little from the right column. Recently I've worked much more with the right column.
J'ai le sentiment que ta musique devient de plus en plus sombre et plus variée qu'elle ne l'était, dirais-tu que ton sens de l'exploration est en pleine croissance ?
I feel that your music is getting darker and more varied, that it used to be, would you say that you your sense of exploring is growing ?
Oui je le pense. Je dirais aussi que mes dernières sorties sont plus obscures mais ne sont pas complètement représentatives de ce que j'ai enregistré dernièrement. Le temps d'un album « joyeux » est peut être venu,qui sait ?
I would. Also I'd say that my recent releases have been pretty dark in tone but that's not fully representative of the music I've been recording. It might be time for a "happy" record, who knows?
La pochette de l'album reflète assez bien la musique et son évolution , la nature est toujours présente mais les formes abstraites  et les éléments électroniques ont pris le dessus , était-ce ce que tu voulais représenter, un monde gris et surconnecté ?
The cover of the album reflects pretty well your music itself and its evolution, nature is still present but forms, electronics and abstraction are taking over, is it what you wanted to show a grey and overconnected world ?
Pour être honnête c'est un résumé assez précis du message derriere la pochette et plus largement de l'album. Je dois remercier Home Assembly pour cette pochette parce que je leur donnais des descriptions assez décousues  de ce que je voulais et ils ont vraiment aidé pour le design. Les formes sur la couverture sont abstraites et représentent des ondulations sonores, la colline/ montagne reflète cette forme avec une division égale entre le ciel et la terre. C'est un truc plutôt profond en fait , bien trop pour un imbécile comme moi. Je sais aussi que ça va envoyer le label à la faillite parce que ça a été cher à faire, mais eh qu'est-ce qu'on peut y faire ?
To be honest that's a pretty neat summary of the 'message' behind the sleeve and, to a large extent, the record. I have Home Assembly to thank for that sleeve as I gave them a rambling description of the sort of thing I was trying to get across with the record and they helped with the design. The shapes on the front are an abstract representation of a sound waveform and the hill/mountain thing sort of mirrors the shape, with an equal division between earth and sky. It's all very clever stuff, certainly too clever for a big dunderhead like me. I know it's also probably going to send the label bankrupt as it was expensive to do, but what can you do about it eh?
Mixtape

Mixtape Bracken by Full Moon Fuck
01. La Monte Lament – Bracken – We Know About The Need,2007 ( Anticon )
02. Still Here – Bracken – High Passes , 2016 (Home Assembly )
03. Heathens – Bracken – (Third Eye Foundation's Step It Out Of Lebanon Version) – Remixes, 2007 ( Ears Hoping )
04. We Put The Pop In Unpopular – Bracken – Exist Resist 2014 ( Baro )
05. How Is This A Cure ? – Bracken – High Passes, 2016 ( Home Assembly )
06. This Same Picture Again – Bracken – Exist Resist, 2014 ( Baro )
07. Masked Headlands – Bracken – High Passes, 2016 ( Home Assembly )
08. Safe Safe Safe – Bracken – (The Boats Remix) – Remixes, 2007 ( Ears Hoping )
09. Many Horses – Bracken – We Know About The Need,2007 ( Anticon )
10. Gain Calderlike – Bracken – Eno About The Need, 2007 ( Anticon )