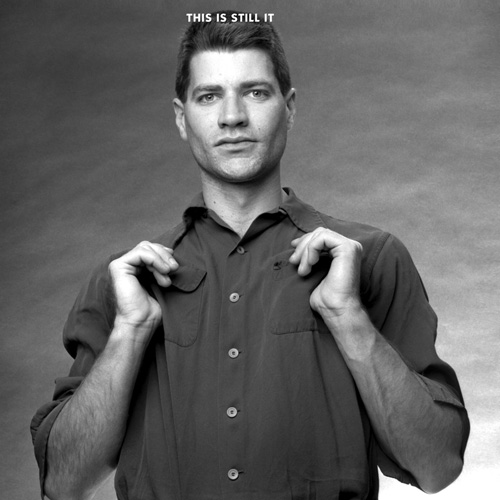 On pourrait répertorier Acute Records comme un de ces labels de rééditions parmi tant d'autres, qui plus est d'une ville ( NY) et d'un style dont on a à peu près tout dit. Qu'est-ce qui peut alors différencier l'entreprise de Dan Selzer et Todd Hyman ?
Dans un premier temps, sûrement leur goût pour des artworks marqueurs des esthétiques défendues : portrait frondeur pour The Method Actors (voir ci-dessus), clichés filtrés pour The Lines, collages amateurs pour The Prefects…
L'écoute des albums nous fait dire ensuite qu'il est vain et inutile de chercher à dire du mal du travail de compilation de Dan et Todd. Ayant construit son catalogue autour de quelques valeurs sûres (Metal Urbain, Glenn Branca, Ike Yards), Acute étonne par ses extractions plus confidentielles tenant la comparaison avec les milliers d'experts de l'archivage web post-punk. A ce titre, The Method Actors et The Lines semblent être les premières foulées de ce chemin de traverse emprunté par le label ; Disco Zombies, les dernières en date.
Dan nous a envoyé une mixtape ponctuée par quelques titres inédits à venir.
Mixtape
1. Seefeel – Faults
2. Locust – I Become Overwhelmed
3. Design for Living – Red Ribbon Day
4. It's Immagerial – A Gigantic Raft (in the Philippines)
5. The Raincoats – Balloon
6. Family Fodder – Silence
7. Disco Inferno – New Clothes for the New World
8. Pram – Dancing on a Star
9. Broadcast – DDL
10. AA – Society Stinks
11. Home & Garden – (please) Fix My Horn (my brakes don't work)
12. The Lines – Raffle
13. Broadcast – Microtronics Thirteen
14. Din A Testbild – Die Siebziger
15. Camberwell Now – Speculative Fiction
16. Broadcast – Microtronics Fifteen
17. Conrad Schnitzler & Gregor Schnitzler – The Shark Eats Ice
18. Positive Noise – Ghosts
19. Broadcast – Still Feels Like Tears
20. The Trypes – (From the) Morning Glories
21. Robert Wyatt – A Sunday in Madrid