La Baba Vanga, c'était cette voyante bulgare consultée en pleine guerre froide par des pontes comme Brejnev, et qui aurait prédit, entre autres, l'élection d'un président afro-américain à la tête des États-Unis avant leur effondrement. Dont acte. Et c'est autour de la mythologie de ce personnage folklorique et emblématique d'un bloc de l'est au sortir de son lourd passé traditionnel et communiste, que le label qui lui emprunte son nom développe sa propre vision de la musique dans une démarche « think global, act local » repensée à l'aune des principes du DIY et de la décentralisation d'une industrie musicale qu'on se désespère de voir évoluer dans le bon sens.
Par connexions et coups de cœurs, Baba Vanga — dont on a déjà fait ici l'éloge des sélections, de l'électroacoustique anxiogène d'Új Bála à la poésie bruitiste de Somnoroase Păsărele — , étoffe son catalogue avec l'empirisme qui caractérise les labels d'avant garde. En prolongeant leur travail de documentaliste des musiques émergentes d'Europe de l'Est, en l'enrichissant d'un rapport plus éditorial — voire politisé, on le verra — et en l'élargissant à d'autres régions du monde comme le Japon, Lucia Udvardyova et Peter Gonda n'écoutent que leur envie de s'éloigner de la cartographie connue de l'expérimentation musicale pour baliser un itinéraire qui leur sera propre, défrichant au passage quelques sommières pour les suivants.
Interview
Avant le label, il y avait Easterndaze. De quoi s'agit-il et comment le projet a donné naissance à Baba Vanga?
Prior to the label, there was Easterndaze. What's it about and how did the project give birth to Baba Vanga?
Lucia Udvardyova: Easterndaze est toujours en activité. C'est un projet que nous avons monté en 2010 avec Peter pour explorer les scènes musicales émergentes d'Europe de l'Est. Nous avons traversé beaucoup de pays, enregistré des interviews (pour Résonance FM et Czech Radio), et nous continuons à documenter la scène à travers Facebook et notre blog. Tout ce temps, nous avons rencontré des musiciens fascinants dont la musique n'était pas diffusée, et nous avons décidé de les produire.
Lucia Udvardyova: Easterndaze still functions. It's a project we established in 2010 with Peter in order to explore the emerging Eastern European music scenes. We travelled through the many countries, recording interviews (for Resonance FM and Czech Radio), and we still document the scene through our Facebook channel and blog. Over the years, we've met many fascinating musicians whose music wasn't being heard, so we decided to release it.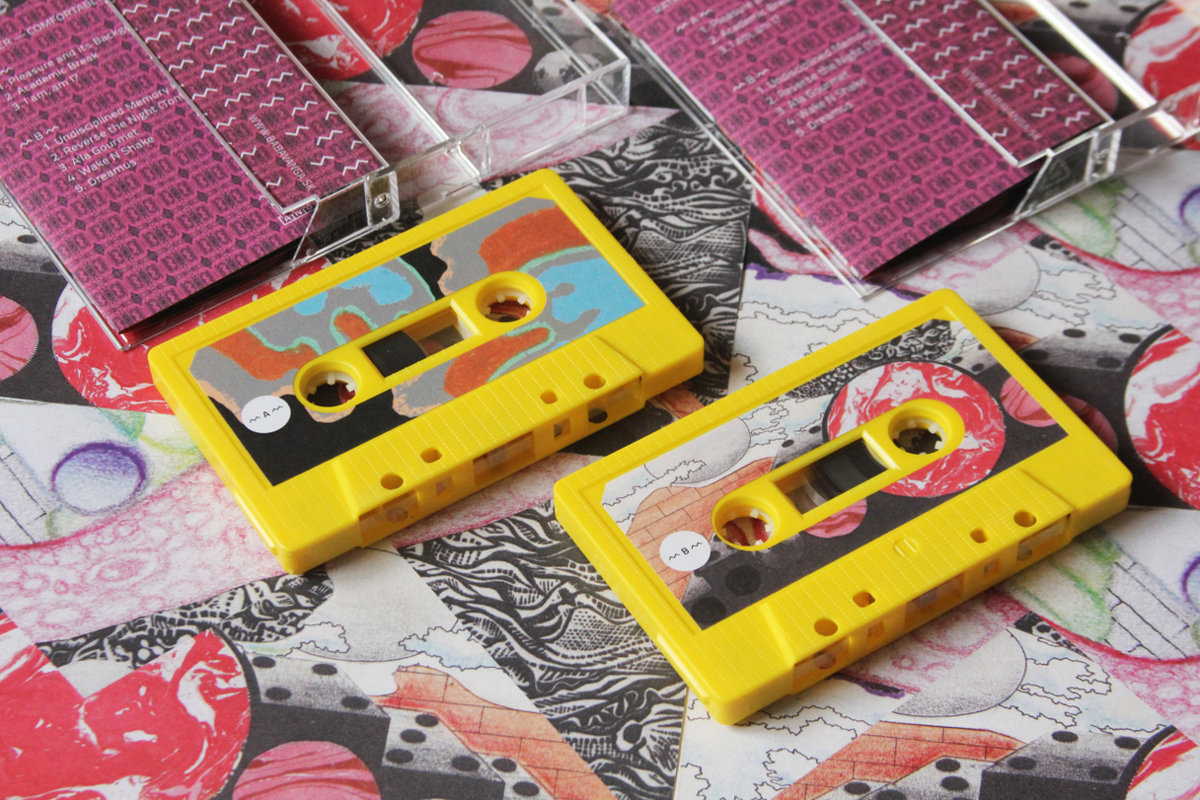 Qu'est-ce qui motive le label? Quels objectifs ou intentions?
What drives the label? What purposes or intents?
L: Offrir une plateforme à ces musiciens qui font quelque chose d'idiosyncratique et différent. Quelque chose qui, au niveau sonore, défie la catégorisation et se veut honnête.
Peter Gonda: C'est une progression naturelle. L'étape qui suit celle de filtre d'agrégation sur une radio ou un blog est de développer ce filtre au format label.
L: To give a platform to those musicians who do something idiosyncratic and different. Something that sonically defies categories and is honest.
Peter Gonda: It's a natural progression. The next step from being an aggregate filter on your radio or blog, is to be a similar filter as a label.
Vous tirez votre nom d'une célèbre médium du bloc soviétique. Comment vous inscrivez-vous dans ce folklore et, à une échelle plus large, dans les changements intervenus dans ces pays au cours des 20 dernières années?
Your name comes from a famous psychic in the former Soviet block. How do you relate to this folklore and on a broader level to the changes that occurred in these countries during the past 20 years?
L: Nous sommes nés sous le communisme dans les années 1980. Notre région a subi de nombreux changements et reste en transition, marquée par les bouleversements politiques, le chômage et aussi l'évolution des arts. La production artistique artificielle encouragée par l'État — dont l'antithèse était la minuscule scène contestataire/underground — a été remplacée par la pop commerciale et underground ou la scène DIY, qui a dû se réinventer. Cependant, nous existons dans un monde global, connecté aux mêmes flux à travers les mêmes médias, je dirais donc que les différences ne sont, en théorie, plus si importantes (même si évidemment le contexte et les conditions le sont).
P: Je vois plutôt les changements dans notre région d'un point de vue positif, même s'ils ont apporté leur lot de choses négatives et conduit à l'éradication de nombreuses formes de vie, certaines plus lentes, relâchées, moins pénétrables et polies que la culture globale d'individualisme qui a commencé à germer ici. À titre personnel, je pense qu'un peu d'indolence et d'opacité n'est pas une mauvaise chose dans un monde en accélération, presque comme une stratégie. Les changements ne progressent pas avec homogénéité, et il y a d'importantes différences entre les centres urbains et le milieu rural, de même qu'entre les pays. La transition revêt de nombreuses formes et a réussi à divers degrés.
L: We were born in communism, still in the 1980s. Our region has undergone numerous changes, and it still is in transition, marked by political upheavals, unemployment, and also a change in arts. The artificial state-sanctioned artistic production — which as its antithesis had the miniscule dissent/underground scene — has been replaced by commercial pop and underground or the DIY scene, which had to reinvent itself. Nevertheless, we exist in a global world, connected to the same channels via the same media, so I wouldn't say the differences in theory are so huge anymore (of course, the context and the conditions are).
P: I consider the changes in the region mostly positive, although they have brought also many negative things and have led to eradication of many different forms of life, some of which were slower, more relaxed, less penetrable and streamlined than the global culture of individualism that started to spread around here. I personally think a certain slowness and opacity might be a good thing in an accelerating world, almost like a strategy. The changes are not evenly spread, there are huge differences between urban centers and the countryside, and between the countries as well. The transition has many forms and was successful to various degrees.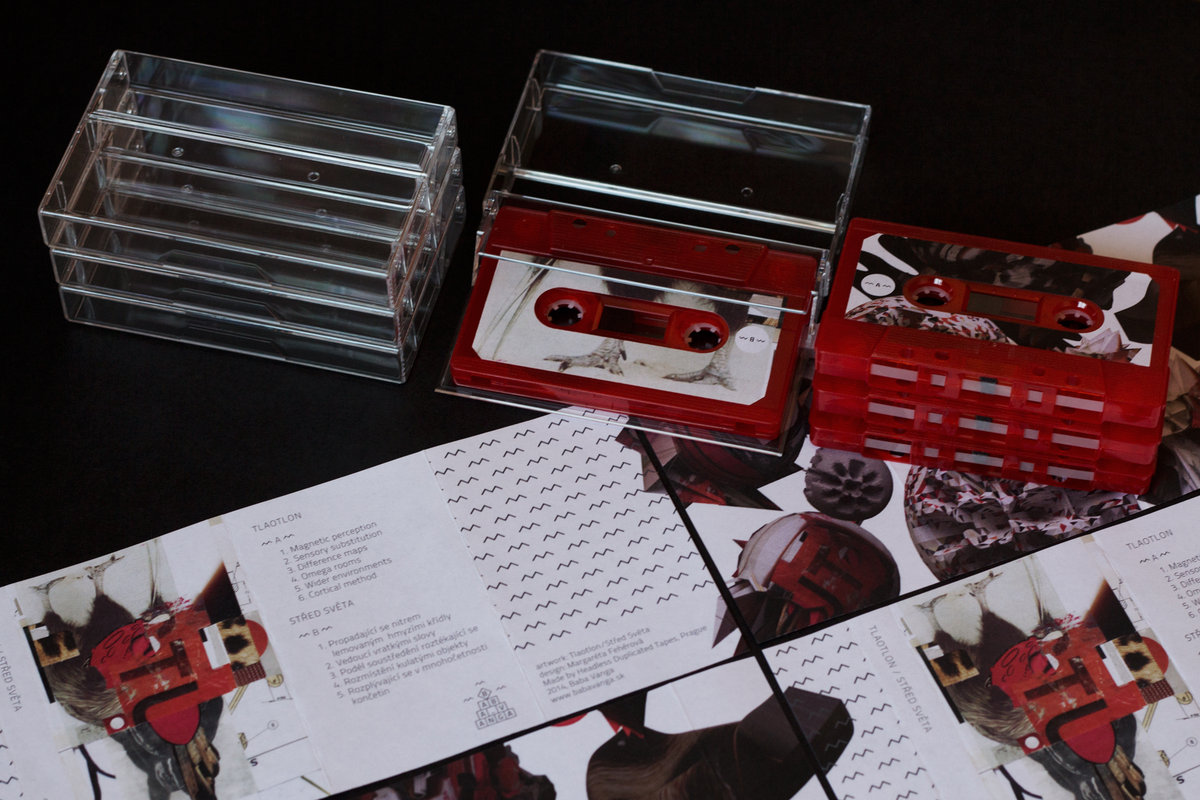 Selon vous, dans quelle mesure ces changements se traduisent dans la musique à Prague, Sofia ou Budapest?
To what extent do you think these changes translate into music in Prague or Sofia or Budapest?
L: Plusieurs scènes locales intéressantes ont émergé. De manière générale, disons il y a dix ans, il y avait cette fascination pour l'Occident et le global, mais on voit aujourd'hui un retour au local (pas au son local, mais à un certain contexte local — une scène, si tu veux). Les différences entre Prague, Sofia et Budapest… Je pense que ce sont les mêmes entre Paris, Bruxelles et Rome.
P: Ce qui survient de plus intéressant dans ces villes vient de la base et s'appuie sur les principes du DIY, qui ne sont pas seulement un idéal mais aussi une nécessité. On reçoit très peu de soutien des institutions culturelles officielles ou de l'État, qui la plupart du temps desservent des objectifs rétrogrades et conservateurs.
L: Several interesting local scenes have sprung up. In general, let's say even ten years ago, there was this fascination with anything Western and global, but now there's a focus back on the local (not as in local sounding, but existing in a certain local context, a scene, if you will). The differences between Prague, Sofia and Budapest – I guess are the same as the differences between Paris, Brussels and Rome.
P: The most interesting things happening in any of those cities are built from the bottom-up and based on DIY principles, which are not only some ideals but also a necessity. Very little is done with the support from official cultural institutions or the state, which in many cases serve conservative backwards thinking purposes.
Envisagez-vous de continuer à vous focaliser sur les artistes d'Europe de l'Est? Concrète Virus Nu est japonais: est-il l'exception qui confirme la règle? Comment vous êtes-vous rapprochés de lui et de sa musique?
Do you have in mind to remain focused on Eastern European artists? Concrete Virus Nu is Japanese: is he the exception that proves the rules? How did you connect to him and his music?
L: Pour l'essentiel on sort la musique qu'on aime, généralement par des artistes avec qui on a une connexion personnelle, mais ce n'est pas une obligation (comme en témoigne CVN:).
P: Il y a ce sentiment, lorsqu'on écoute une démo et qu'au bout de quelques secondes on ressent l'excitation et on sait que c'est la bonne, que c'est parfait, du génie, que ça doit être relayé. C'était le cas pour CVN. Dans ce genre de situations, on ne regarde pas l'origine de l'artiste, qui de toute façon n'a jamais été pour nous une obsession.
L: We basically release music we like, usually by artists we have personal connections with, but not necessarily (as proven by CVN:).
P: There is this feeling when you are listening to a demo and after several seconds you feel this excitement and know this is it, it is perfect, it is genius, it must be released. Such was the case with CVN. In such cases we don't look at the origin of the artist, which never was a fetish for us anyway.
Comment le DIY est perçu par les artistes, auditeurs, labels?
How is DIY seen by artists, listeners, labels?
L: Comme une façon de survivre.
P: Comme une nécessité et un moyen de se rassembler.
L: As a survival mode.
P: As a necessity and a means of being together.
Vous semblez partager une vision commune avec le label Farbwechsel de Budapest. Vous êtes en contact? Existe-t-il un genre de réseau qui s'attache à diffuser l'identité électronique des pays de l'est?
It seems you share the same vision with Budapest-based label Farbwechsel. Are you in touch? Is there a kind of network devoted to spreading the electronic identity of Eastern countries?
L: Ce sont des amis. J'habite en ce moment à Budapest, je les connais personnellement et je vais à leurs événements. Farwechsel illustre parfaitement ce nouveau genre de communautés musicales ancrées au niveau local et fondées sur l'amitié et les inspirations et collaborations artistiques et musicales, qui s'inscrivent aussi dans des performances globales de la scène musicale électronique. Au final, j'imagine qu'il y a plus d'interactions dynamiques entre les différentes scènes d'Europe de l'Est, au moins en Europe centrale.
L: They are our friends. I'm currently based in Budapest, I know them personally and go to their events. Farbwechsel epitomizes this new sort of locally-focused music community based on friendship and mutual musical and artistic inspiration and collaboration, which is also plugged into global happenings on the electronic music scene. I guess finally there seems to be a more active interaction between the various Eastern European scenes, at least in Central Europe.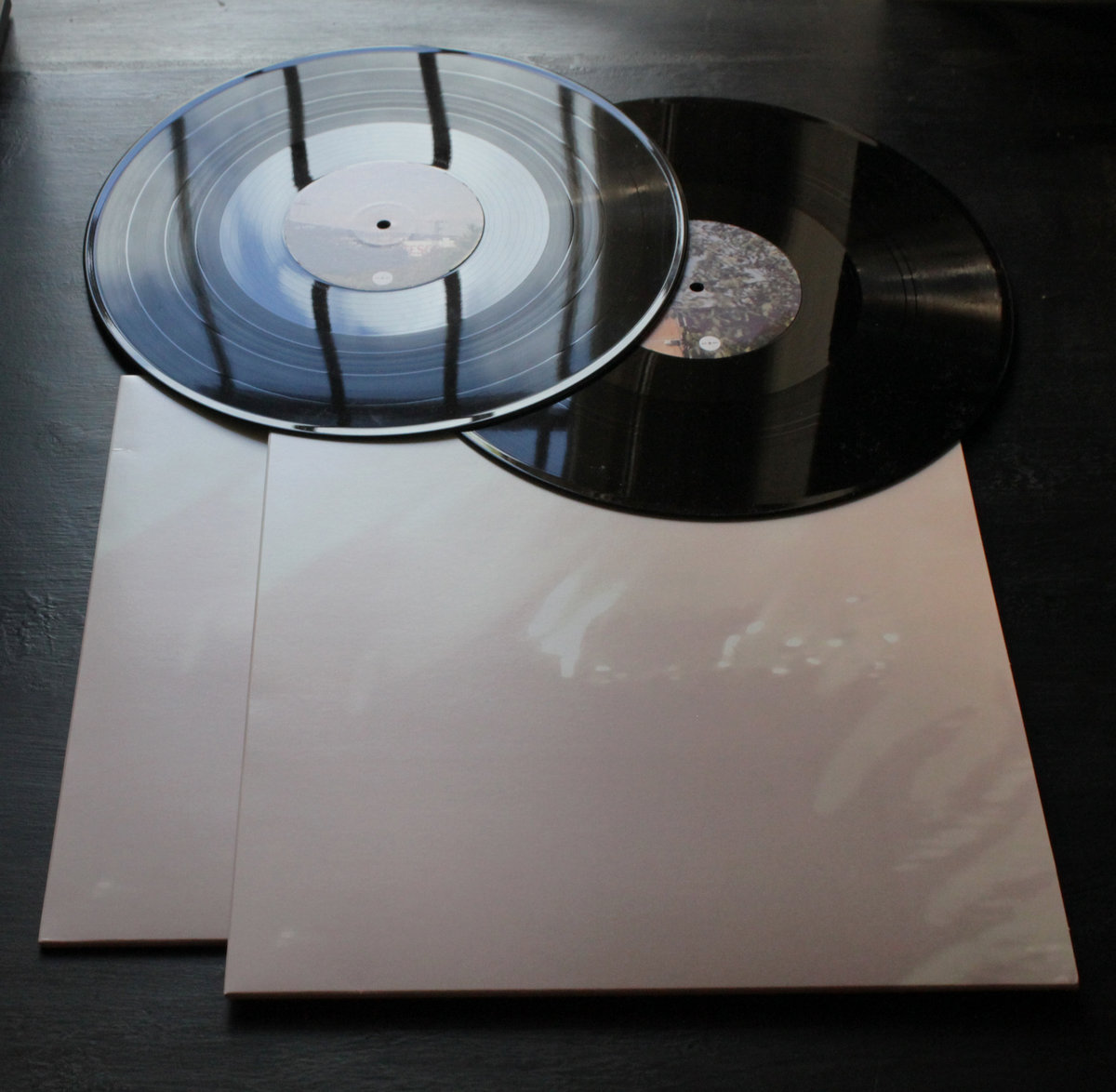 Pour l'heure vous n'éditez que des cassettes (sophistiquées, elles sont superbes), pourquoi vous focaliser sur ce seul support? Prévoyez-vous de vous diversifier à l'avenir?
For now you only release tapes — fancy tapes, they look great —, why focus on this media? And do you plan to diversify in the future?
L: Nous venons de sortir le vinyle d'un artiste estonien appelé Benzokai, et nous éditons toutes nos sorties au format digital. La cassette relève davantage d'une nécessité que d'un choix (une question d'argent).
L: We have just released a vinyl by an Estonian artist called Benzokai, and we also release all of the records in a digital format. The tape was more of a necessity than a choice (money talks).
Vous avez récemment ouvert une boutique sur BazaarBay, une interface web au nouveau mais déjà célèbre OpenBazaar, place de marché décentralisée où on peut acheter quasiment n'importe quoi. J'imagine que ça ne concerne pas que ses aspects économiques, mais aussi politiques…
You recently created a shop on BazaarBay, a web interface to the new but already famous OpenBazaar, a decentralized marketplace where you can buy almost anything. I guess you not only relate to the economics aspect of it, but to the politics too…
P: D'un point de vue seulement. Je pense que les devises cryptées comme Bitcoin sont l'avenir de la monnaie et qu'elles refaçonneront ce monde comme aucune technologie ne l'a fait depuis la révolution industrielle, mais j'ai des raisons d'y croire et de soutenir leur développement qui sont différentes de celles d'un partisan du crypto-capitalisme, par exemple.
En vendant de la musique sur Bandcamp, qui s'appuie sur Paypal, il est facile de voir pourquoi on aspire à une plateforme décentralisée pour la musique qui serait peer-to-peer et s'appuierait sur les monnaies cryptées pour les paiements. Je pense que si quelqu'un lançait un projet de ce genre, ce serait un franc succès.
P: Only in a way. I think cryptocurrencies like Bitcoin are the future of money and will reshape this world like no other technology has since the industrial revolution, but I might have different reasons to believe that and support their development than for example some proponent of crypto-capitalism.
Having to sell music via Bandcamp, which uses Paypal, it is easy to see why we desire a decentralized platform for music, that would be peer-to-peer and using cryptocurrencies for payments. I think if someone started anything of this kind it could be a massive success.
Partant de là, que pensez-vous de Deezer ou Spotify?
What are your thoughts about Deezer or Spotify then?
P: Spotify ressemble au premier cercle de l'Enfer, rempli de répliques en plastique grandeur nature de Ronald McDonald. Ils vous préparent une playlist par jour jusqu'à la fin des temps. Insupportable.
P: Spotify is something like the first circle of Hell populated only with life-sized plastic replicas of Ronald McDonald. They make a playlist just for you every day till eternity. Unbearable.
Des infos sur la prochaine sortie de Baba Vanga?
Any tips about the next release from Baba Vanga?
L: Nous venons de sortir le nouvel album d'un Estonien, Benzokai. Il se sert beaucoup de sa voix, ce qui peut dénoter par rapport aux éditions précédentes. L'ensemble possède une atmosphère d'anxiété, mais veloutée. Ce sera peut-être suivi par un album expérimental des années 1980 par le groupe tchèque Quarantine. Et puis d'autres choses ;)
P: J'attends impatiemment un album du duo expérimental tchèque Sister / Body et du sophomore de l'artiste sonore et visuelle mexicaine Laura Luna, installée à Prague. Les deux sortiront à l'automne.
L: We have just released a new album by Estonian artist Benzokai. He uses his voice a lot, which is maybe different to our previous releases. The whole thing has this anxious, but mellow vibe. This would be followed by a 1980s experimental album by Czech band Quarantine. And there's more ;)
P: I look forward for an album by the Czech experimental duo Sister / Body and for the sophomore record of the Mexican visual and sound artist living in Prague Laura Luna, both to be released in autumn.
Mixtape
Tracklist
01. Béla Bartók – Music for Strings, Percussion and Celesta (Andante Tranquillo)
02. Poo – Kappa-Opioid Gain
03. Kokum – T'chep-ah Ashkh
04. Sister / Body – Darker Lover
05. ÚJ Bala – Anti Slim-Fit Territories
06. Drexciya – Dr. Blowfins' Black Storm Stabilizing Spheres
07. Andrea Parker – Invasion
08. Chino Amobi + Rabit – Burning Tower
09. Palmistry – Lil Gem
10. The Shadow Ring – We're Complex Piss
11. Current93 – I Have A Special Plan For This World
12. VooDooMan – The Rose Of Eternity