Release The Groove : RAMP RECORDINGS LABEL NIGHT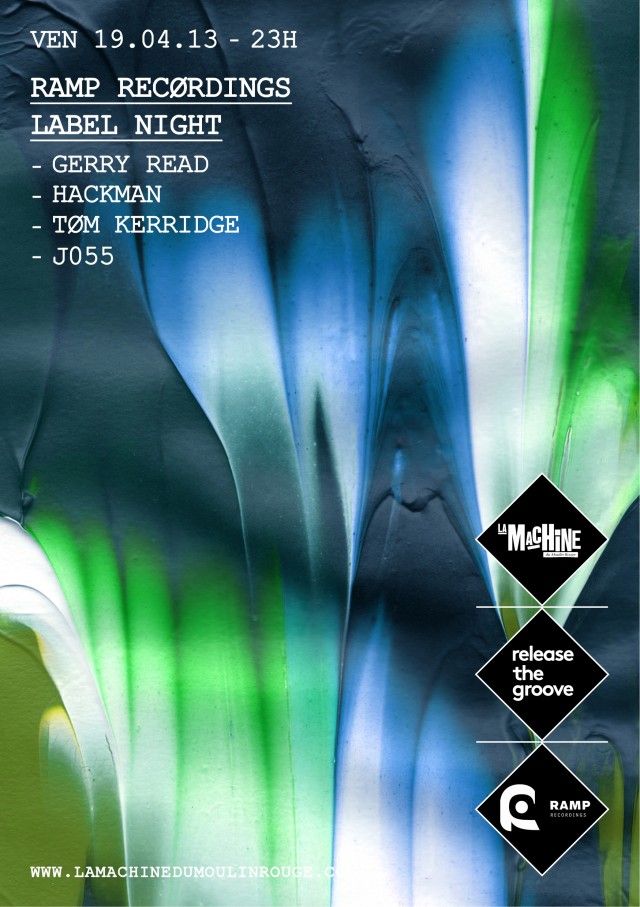 Maison de disques de Stay+ ou Flying Lotus, Ramp Recordings est convié dans l'antre de la chaufferie du moulin Rouge le temps d'une bacchanale auditive mariant hip hop, beat music et dubstep, et ce, à l'occasion d'une Release The Groove, avec en point d'orgue Tom Kerridge, boss du label et révélateur de talents – dont Hackman et Gerry Read, également conviés.
On vous fait gagner trois places places. Envoyez vos nom et prénom à l'adresse hartzine.concours@gmail.com ou remplissez le formulaire ci-dessous. Les gagnants seront tirés au sort et prévenus par mail la veille de la soirée.
Audio
Concours
[contact-form-7 id= »21274″ title= »Concours post »]
Infos Pratiques
Date 19/04/2013 - 20/04/2013 23:30 - 06:00
Lieu
La Machine du Moulin Rouge
Programme Event
Liens Digitick