YouTube killed the video star #1 : Johan Astrand (DJ ZYRON)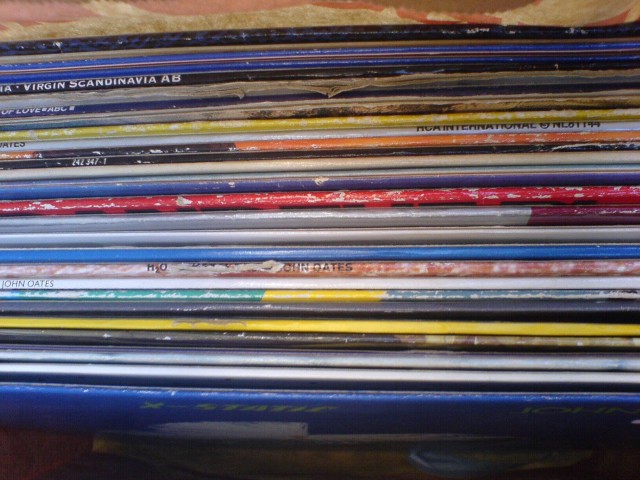 Il est triste de voir comment les efforts des mélomanes qui partagent leur passion et leurs découvertes musicales sur les internets peuvent être anéantis et balayés comme l'équipe du Brésil en demi-finale du mondial. Souvenez-vous du cas Mutant Sound, ce blog culte qui était devenu une référence depuis 2007 en matière de musique expérimentale et exotique, et qui avait essuyé les plâtres de la fermeture de Megaupload en 2012, suite à l'arrestation de son patron et à la saisie des serveurs par le FBI dans une opération d'envergure hors des frontières américaines qui fit date. En parallèle, des milliers de diggers se sont appropriées YouTube pour en faire la plus formidable et la plus complète plateforme de streaming musical libre d'accès sur internet.
Imaginez un grenier de la taille de votre hypermarché où seraient empilés des millions de vinyles rares et souvent inconnus. YouTube est devenue en quelques années une véritable caverne d'Ali Baba. Les amoureux des groove disco, du rock prog, de la soul, des faces B des années 80, des musiques expérimentales ou encore les fans de reprises passent chaque jour plusieurs heures à explorer cette gigantesque base de données en déplaçant le curseur du player comme le diamant sur les sillons d'un vinyle pour tenter d'y dénicher le son tant recherché. Dans cette grande exploration sonore à coups de clics hasardeux, il n'y a pas un jour d'écoute qui ne soit pas récompensé par une nouvelle découverte, un morceau qui illuminera nos nuits ou que l'on gardera en tête toute la journée. YouTube a mis en place des algorithmes dans son moteur de recherche qui fonctionnent plutôt bien et proposent des recommandations et des playlists qui aident le quidam à se tracer un chemin dans ce véritable capharnaüm. Mais ces vidéos musicales ne sont pas des clips : elles rendent hommage à la musique sur son support d'époque, le vinyle, extrait des collections des nombreux contributeurs à travers le monde qui les numérisent et les mettent en ligne sur leur temps libre dans un bel et généreux élan de partage. Ces disques de collection sont mis en images de deux façons différentes, soit le YouTuber filme le disque qu'il joue sur sa platine vinyle, soit il fait un montage d'images de la pochette du disque ou d'autres images de l'artiste glanées sur le net (ou, plus rapide et facile, il utilise ce genre de site). Ces vidéos, qui sont vues par une poignée de personnes elles mêmes mélomanes, collectionneuses ou DJ, ont pour effet de participer à l'archivage et au tri du patrimoine musical quasiment infini de la planète et de remettre au goût du jour des musiques oubliées.
En effet, la plupart du temps, ces groupes et ces artistes qui ont rencontré leur public et leur succès il y a vingt ou trente ans ont souvent complètement disparu. Mais parfois, certains artistes bénéficient d'une réédition, comme Candidate, ce groupe nancéen de la vague cold wave des années 80, dont l'album Side By Side a été réédité cette année par le label parisien Desire après la publication de notre interview de la chanteuse Cécile au sujet des archives qu'elle-même avait mises en ligne sur son compte YouTube. Malheureusement, on déplore aujourd'hui un véritable génocide de ces chaînes d'excavation musicale les plus intéressantes et les plus fournies. En cause, la mise en place par YouTube de son système de protection des droits d'auteur – Content ID System.
Quand on sait qu'il y a vingt-quatre heures de vidéos uploadées chaque minute sur YouTube, le système de protection mis en place s'avère monstrueux ; il s'agit d'une puissante matrice capable de scanner l'équivalent d'un siècle de vidéos chaque jour. Lorsque le système trouve une correspondance entre le contenu d'un YouTuber et celui du détenteur des droits – dans notre cas il s'agira le plus souvent d'une major ayant racheté des catalogues de musique entiers et qui n'a aucune idée, ni aucune envie de voir le travail fourni par ces chaînes de passionnés – le système envoie une plainte automatique concernant le morceau épinglé au contrevenant. Dans l'ignorance la plus totale des majors, les chaînes tombent les unes après les autres lorsqu'au bout de trois plaintes successives des ayant droit intervient la suppression pure et simple du compte mis en cause. Un traitement fasciste qui a désintégré en série plusieurs de mes comptes favoris de cosmic et de rare groove disco comme cosmic dude, cremedelacreme ou les yeux oranges, des Français qui, contrairement aux autres, ont décidé de résister en redémarrant de zéro (on en parlera avec eux à la rentrée)… La dernière victime en date s'appelle 0x51d, aka Dj Zyron. Nous avons voulu savoir ce que ressent ce dernier, déjà interviewé il y a quelques années (lire), en lui posant quelques questions sur sa démarche, sa collection et sur l'avenir de cette communauté de mélomanes.
It is sad to observe how music-lovers's efforts in order to share their passion and their music discoveries on the Internet are annihilated just as the Brazilian football team got eliminated at the last world cup. Do remember Mutant sounds, a cult blog that had become a reference since 2007 for the exotic experimental music scene and that has disappeared in the ruins of Magaupload in 2012, due to the boss's arrest and the server's interruption by the FBI in what is now remembered as a major mediatised operation beyond the American borders. At the same time, thousands of diggers have seized upon Youtube in order to turn it into the largest and and the most exciting platform of music online, free of charge…
Imagine an attic –the size of a shopping mall where tons of rare and most of the time unknown vinyls would be piled up. In a short period of time, Youtube has become a genuine Aladdin's cave, lovers of soul, disco rarities, prog-rock, 80s music, B sides, covers or even experimental music spend hours every day exploring this gigantic database while shifting their computer's cursor just as the turntables tonearm caressing a vynil in order to find a rare recording. In this huge exploration due to hazardous clicks, there isn't a single day where you are not rewarded by an amazing track that will enlighten your nights or that you'll keep in mind all day long. Youtube has created strong algorithms for its search engine and it is working quite well, offering recommendations and playlist that will help the individual to trace his own path into this genuine mess. But these music videos are not video clips, they're only a tribute to the music on vinyl, where lies the origin of recorded music: extracted from the collections of numerous contributors throughout the world digitalizing and sharing their collection in a generous impulse when they have free time. These records issue from personal collections are illustrated on two different ways: either the Youtuber is filming the record while playing it on the turntable, either it's a fast editing of some of the record sleeves plus other images from the artist found on the Internet (or easier to use this website). These videos are seen by a handful of persons, who are already music lovers, Djs or vynil collectors themselves, they are are part of the filing, the sorting of this almost infinite musical heritage that enables the update of forgotten tunes. Actually, most of the time these bands and or artists have been successful 20 or 30 years ago and sometimes have completely disappeared.
On other cases, these artists are benefitting from a re-issue as it is the case for Candidate- an 80's cold wave band originated from french provincial town of Nancy whose album 'side by side" got reissued this year by Parisian record label Desiree after the publication of the interview of singer Cecile, related to some archives she had put on her own Youtube account. Unfortunately, we have to deplore today the real genocide of these digging channels , often the most interesting and most well-stocked because of Youtube's Copyright protection system "Content ID system".
When one knows that 24 hours of image content are uploaded every minute on Youtube, the protecting system is proving to be totally monstrous. This system is a powerful matrix capable of scanning the equivalent of a centhury of video on a daily basis. When a system finds an equivalence between the content of the Youtuber and the person who own the rights, in our case, it is, most of the time a major which has bought entire catalogs and that have no idea nor will to see the work of these channels made by passionate amateurs, the system delivers an automatic complaint regarding the entitled track to the violator. Ignoring the majors, these channels are to be condemned- after 3 successives complaints of the owners, the account is suppressed definitely. A fascist attitude that has disintegrated several of my favorite accounts of cosmic and rare groove disco such as cosmic dude, cremedelacreme, les yeux oranges. These French guys as opposed to others have decided to resist while starting it all over again (we shall speak with them in September), one of the last victim is 0x51d aka Dj Zyron. We've been willing to know what are his feelings about this kind of situation while asking him a few questions about his approach, his record collection and also about the future of this music lover community.
Johan Astrand l'entrevue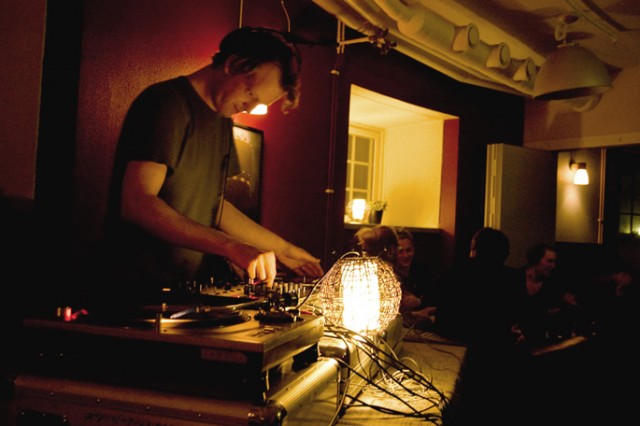 Peux-tu te présenter ? Quand as-tu démarré ta collection, à partir de quand as-tu démarré ta chaîne YouTube et qu'est-ce qui t'a motivé à le faire ?
Can you introduce yourself? When did you start your record collection, your YouTube channel and what motivated you to do so?
Je m'appelle Johan aka DJ Zyron. J'ai commencé ma collection de disques en 1983 et je suis aussi DJ depuis 1988. En 2007, j'ai lancé ma chaîne YouTube car je voulais partager mes connaissances en musique avec un plus large public.
I'm Johan aka DJ Zyron. I've been buying records since around 1983 and have been doing some DJ-ing on and off since 1988. I started the channel in 2007 because I wanted to spread knowledge about the artists and their music to a wider audience..
De quel genre de musique est composée ta collection de vinyles ?
What kind of music is composing your vinyl collection?
De la bonne ! J'ai des disques de genres très différents, donc j'espère qu'elle est assez complète, mais je crois que la majeure partie est composée de musique électronique produite dans les années 80.
Good music !I have records of many different genres so I guess it's pretty vast, but I believe the main part of it consists of electronic(-ish) music released in the 80s.
Comment choisissais-tu les disques que tu postais sur ton compte ? Voulais-tu mettre en ligne toute ta collection, regardais-tu s'ils étaient déjà présents sur YouTube ?
How did you choose the music you posted on your account? Did you want to upload your entire collection, did you check if they were already available on YouTube?
Mon objectif n'a jamais été de basculer toute ma collection sur YouTube, mais de sélectionner dedans des morceaux que les gens doivent découvrir. Je ne vérifiais pas si ces titres étaient présents ou non sur d'autres chaînes, j'essayais seulement, par mes choix, d'en faire profiter aux abonnés à ma chaîne.
The point was never to upload my entire collection, but selections from it that I thought more people should know about. Usually I didn't care if the tracks were already online or not, it was more about reaching out to the subscribers on my channel.
Comment fabriquais-tu tes vidéos ?
How did you make your videos?
Je faisais le plus simplement possible : j'enregistrais avec ma caméra vidéo ma platine qui jouait le morceau avec la pochette du disque placée en évidence derrière. A la moitié du morceau, je retournais la pochette pour montrer le dos.
I wanted to keep it simple so I just filmed my turntable as it was playing the record, with the sleeve placed behind it. About half way through the track, I usually flipped the sleeve to show the backside of it.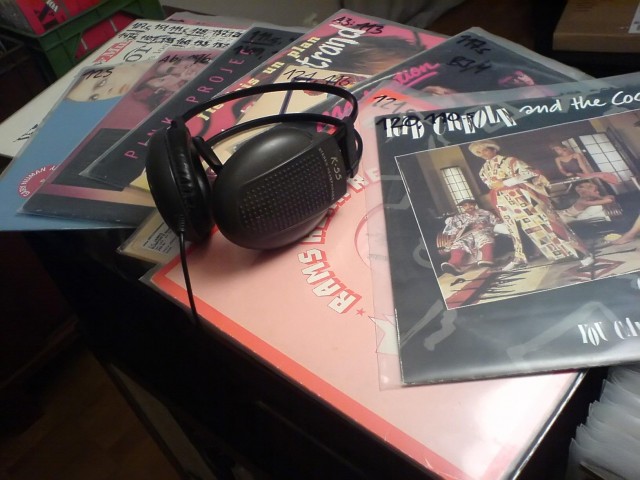 Combien de vidéos as-tu uploadé sur YouTube et combien de temps est-ce que ça t'as pris ?
How many videos have you uploaded on youtube and how long did it take you ?
Ma chaîne comprenait environ 1400 vidéos enregistrées et mises en ligne pendant ses 7 années d'existence.
My channel contained almost 1400 videos, recorded and uploaded during the ~7 years of my channel's existence.
As-tu généré des profits avec ta chaîne ?
Did you generate money with your channel?
Non, aucun.
Nope, nothing.
Qu'est-ce ça t'a apporté personnellement ?
What did it bring to you?
Partager la musique avec les autres m'a toujours procuré beaucoup de plaisir – faire découvrir aux gens des musiques dont ils n'avaient même jamais soupçonné l'existence ou leur rappeler des musiques qu'ils avaient tout simplement oublié. Pour terminer, ça permet de pouvoir identifier un morceau dont on a oublié le nom mais pas l'air.
It helped people to discover artists and music they never heard of before, or get reminded of music they had forgotten about. It also helped people identify music they had heard long ago without knowing what it was. I've always found pleasure in introducing new music to people.
Est-ce que ça t'as permis de développer tes activités de DJ ?
Was it useful to increase your DJ activities?
J'aurais été absolument ravi d'être invité à jouer mes disques plus souvent, si c'est ce que tu veux dire, mais je n'ai pas fait cette chaîne YouTube pour ma propre promotion. Je n'ai d'ailleurs jamais reçu aucune proposition de DJ-set via ma chaîne.
I would definitely want to get out and play more, if that's what you mean. The intention with my channel was not to get gigs though, and I never got any offers through it either.
Quelle a été ta réaction lorsque tu as reçu ton premier avertissement ?
How did you react when you received your first warning?
Je suis toujours resté calme quand je recevais des avertissements ou des plaintes par rapport aux droits d'auteur – « copyright strike », comme ils les appelaient avant. Ils expirent au bout de six mois, à moins que tu en reçoives un deuxième. Je n'en avais jamais eu plus d'un seul actif avant, alors quand j'en ai reçu le second, j'ai commencé à stresser, surtout que depuis quelques semaines je voyais beaucoup de chaînes comme la mienne fermer les unes après les autres.
I stayed calm since I had received warnings, or copyright strikes as they are called, before. They expired after six months, unless you get another one. I had never had more than one active strike before, so when I received another one I just got a bit nervous. Especially since quite a number of channels had shut down a few weeks earlier.
Quel a été ton sentiment lorsque YouTube t'as averti que ton compte avait été clôturé ?
What was your feeling when YouTube banned you?
J'ai été terrassé ! C'était mon compte personnel et il a disparu avec tout mon historique, mes favoris, mes playlists, mes commentaires…
I was devastated! It was my personal YouTube account which means that all my history, favorites, playlists, comments and so on were gone!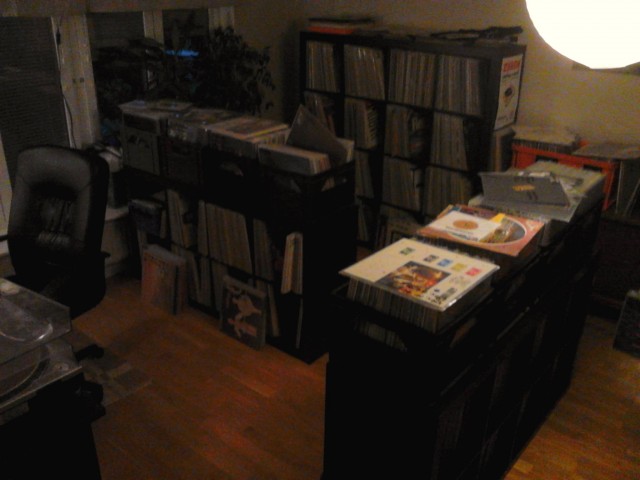 Que penses-tu de la politique de YouTube et de son Sytème Content ID ?
What do you think of the policy of YouTube and the Content ID Sytem ?
Je pense que le Content ID System pourrait être une bonne chose s'il était utilisé correctement, mais j'ai aussi l'impression que les détenteurs des droits d'auteur ne comprennent pas comment il fonctionne ou comment ils pourraient coopérer à son amélioration. Ils ont la possibilité de bloquer automatiquement ou d'ajouter de la publicité sur tout contenu dont ils ont les droits, mais à la place ils préfèrent s'attaquer directement aux utilisateurs en traquant chaque vidéo par une recherche manuelle afin de les dénoncer à YouTube, qui règle le litige en fermant les comptes mis en cause.
I think the content identification system could be a good thing, if it was used correctly, but I get the feeling some copyright holders either don't understand how it works or aren't interested in co-operating. They have the possibility to automatically block or place ads on videos including material they own, but instead they choose to hire people to manually search for and report these videos – which is the only way to issue these copyright strikes that can shut down an account.
Quelle bataille peut-on mener contre les majors pour qu'elles comprennent l'intérêt de ce travail d'excavation ?
How can we fight the major so that they understand the importance of this excavation work?
Je ne pense pas qu'elles soit intéressées par ce que nous pensons de ce sujet. Je ne pense pas non plus que les majors se soucient plus des artistes eux-mêmes, car elles empêchent au public et aux artistes de se rencontrer en diminuant inexorablement une grande partie de la musique disponible en ligne. Il y a par exemple beaucoup d'artistes principalement actifs dans les années 80 qui ont récemment retrouvé un nouveau public plus jeune grâce aux morceaux qui étaient disponibles sur YouTube.
Les artistes eux-même ont commenté certaines de mes vidéos pour me remercier d'avoir posté leurs morceaux afin que ça profite au plus grand nombre. On pourrait peut-être essayer d'impliquer les artistes qui sont d'accord pour que leur musique soient disponible sur youtube et tenter d'ouvrir un dialogue avec les propriétaires des droits. Je me demande combien d'artistes sont au courant de tout ça…
I'm not sure they're interested in what we think about it. I'm not sure if they care about their artists either, since they prevent the possibility of more people finding out about them by decreasing the online presence of much of their music. There are for exemple many artists who were mainly active in the 80s who recently gained a new, younger, audience – possibly much thanks to their music being available on sites like YouTube. I've had some artists commenting on my videos, thanking me for putting it online for more people to find out about them. Maybe one way to try and get some discussion about this matter would be to involve the artists who are fine with their music being available on YouTube and see if they could talk some sense into the copyright holders. I wonder how many artists are even aware of what's going on.
Peux-tu nous présenter le mix que tu nous as préparé ?
Can you tell us a few words about the mix you have prepared?
Comme toujours, c'est un joyeux bordel d'ancien et de nouveau dans différents styles. Enregistré le front dégoulinant pendant la canicule qu'il fait en ce moment en Suède.
Basically it's just a normal mish-mash of old and new stuff and different styles. Recorded while dripping in sweat because of the heat we have right now in Sweden.
Traduction : Eva-Marie Pinon
Mixtape
DJ ZYRON – Tropical Space Pool Behaviour by David Chouferbad on Mixcloud
01. AIR – Le Voyage de Penelope
02. Les Aeroplanes – Trajectoires
03. Nick Mackrory feat. Harry Collier – Lucky Charm [Forgotten Corner Dub]
04. Moral Support – Living with Passion [Dance Mix]
05. Fra Lippo Lippi – Say Something
06. Yellow Magic Orchestra – Seoul Music
07. 400 Blows – Conscience
08. Jeanne Vomit – Terror & Ed Sunspot – The Seat of Same
09. Last Waltz – Tribute [Machete Savane Remix]
10. André Cymone – The Dance Electric
11. Frank Chickens – We Are Frank Chickens
12. Bjørn Torske – Nitten Nitti [Harvey's Not Normal Mix]
Facts