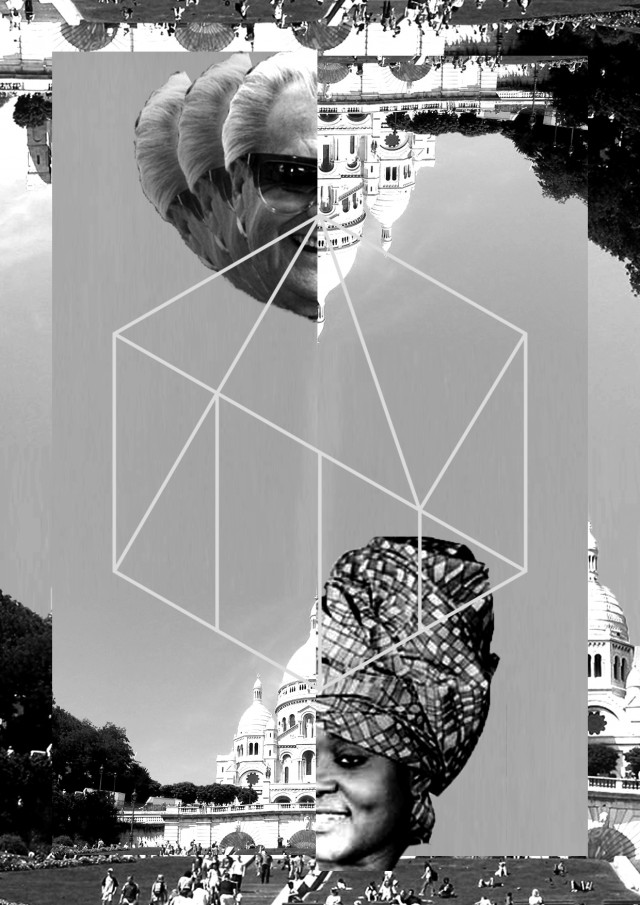 C'est une mixtape collective : j'ai demandé aux artistes et personnes attachés au label de contribuer avec leurs morceaux préférés (du moment) et de les présenter, voilà ce que ça donne, enjoy !.
Retrouvez l'interview de Sébastien Denis d'Eighteen Records par ici.

(Télécharger / Download)
01. Gross Magic – Sweetest Touch
Sofia (XVIII Records Crew)
02. Scrotum Poles – Street Where you Live
Charles (XVIII Records Crew) : Y'avait donc ces connards de Dundee en Écosse qui n'ont jamais rien branlé à part sortir avec leurs propres ronds un quatre titres, Revelation, et enregistrer des démos avant de disparaître pour de bon. Le manque de prétention est aussi impossible que la qualité des compos. Il parait que Revelation s'est fait rééditer, je suis curieux de voir ça. Ce groupe est vraiment mortel.
03. Rupture – Pessimisstic View
Antoine (XVIII Records Crew) : Quels sont les bouffons qui ont dit que l'Australie est le pays des gens heureux ? Sûrement pas les mecs de Rupture, venant tout droit de Perth (ville toute aussi pourrie et isolée que Brest mais avec du soleil et de nazis), qui avec leur single Righteous Fuck, datant de 1991 et sorti sur label suisse Off the Disk, mettent à l'amende à peu près toute la planète Terre. Ah c'est un peu plus violent que Blank Dogs hein connard ?
04. Graffiti Island – Head Hunters
Pierre (Catholic Spray) : Graffiti Island c'est le haut de la pyramide des groupes anglais D.I.Y., celui qui te fait comprendre que la perfection c'est impossible parce que c'est trop simple.
05. Blank Dogs – Dismorphobia
Benjamin (Yussuf Jerusalem) : LOL
06. The Units – High Pressure Days
Shortty (Royal Headache) : I only got introduced to these guys quite recently. Still, easily the best song I've heard in the last 6 months. This was released way back in 1980 but pretty much eclipse any other song loosely defined as 'synth punk' over the last 30 years. Amazing lyrics too! « Exchange phone numbers, wither away »
07. Body Electric – Dash 1721
Florian (XVIII Records Crew) : Synth pop early electro néo-zélandaise. Face B du Pulsing EP de 1982. The Body Electric, fondé par l'ancien guitariste de The Steroids groupe punk de Wellington, propose une synth pop oscillant en permanence entre premier degré froid et distant et ironie rafraîchissante, dans le même esprit que leurs contemporains suisses de Guyer's Connection en plus énergique.
08. Total Control – Paranoid Video
Sébastien Denis (XVIII Records) : Définitivement mon coup de cœur depuis la découverte de ce groupe (une fois de plus australien), ce morceau est une claque en pleine face. Killer ! Ils viennent de sortir leur tout premier album sur Iron Lung Records, à ne pas louper !