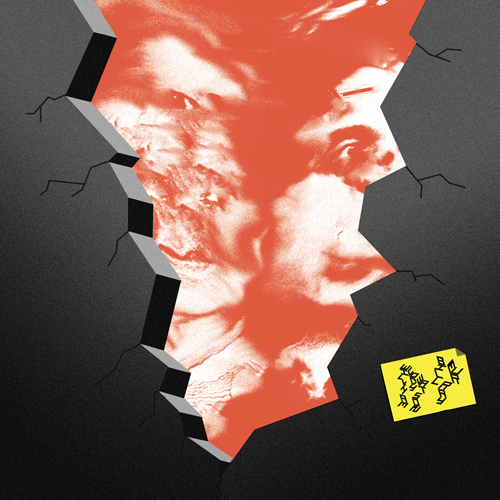 Au regard de leur polysémie, certains mots siéent à merveille au sujet qu'ils embrassent sémantiquement. Celui de « prolifique » épouse sentencieusement les contours vastes et extensifs de l'œuvre solaire de William Cody Watson, artiste touche à tout, plus connu sous les divers patronymes, voués à l'extinction, de Pink Priest, Malibu Wands ou Gremlynz. Prolifique – c'est à dire fertile et fécond à la fois – l'homme est susceptible de conjuguer, d'un même mouvement vers l'absolu et le néant, discographie démesurée, difficilement quantifiable, et sommation névrotique à la réflexion, à l'introspection. Jouant sur les textures sonores, au détriment d'harmonies réduites à leur portion congrue, et s'adonnant sans rémission à la contiguïté des sons – ces fameux « accords continus », pierre angulaire d'une drone music initiée par La Monte Young en 1958 – William Cody Watson donne corps à ses émotions, à son sentimentalisme exacerbé et exaspéré, entre plages méditatives, silences inquiets et fracas bruitistes. Odyssée désespérée et enivrante, sa musique brûle telle une invitation au voyage nihiliste, sans but certain et sans intention d'ailleurs, où ne compte que le mouvement, celui vain mais éternellement beau.
Nombreux sont et seront les réfractaires, insensibles à cette surdité mélodique, mais fidèles sont les adeptes d'une telle expérience extatique au bruit, s'éprouvant comme il se doit, dans les marécages insomniaques et opiacés de nuits tentaculaires. L'ouïe sensiblement arnachée à ses déflagrations cosmiques, les rétines ne sont pas en reste puisque de nombreuses vidéos, réalisées par des amis inspirés, doublent les éditions vinyles par des versions DVD. En témoigne le LP Swallow Your Dreams, récemment paru via La Station Radar, et magistralement porté à l'image par Geoffrey Sexton. Décliné par une mixtape à écouter et télécharger ci-après, cet LP, faisant suite à Honeysuckle premier long format du projet, est l'ultime sortie de William Cody Watson sous la patronymie Pink Priest. Une parenthèse se ferme donc mais la vision s'élargie au-delà d'un océan de promesses : celui qui griffonna un temps pour Impose Magazine et qui apporte aide et soutien inconditionnels à Jon Hency de Bathetic Records, s'évertue d'ores et déjà à diligenter en son propre nom ses pérégrinations contemplatives sur l'asphalte (Night Music for Driving I & II) et l'idiome cinématographique (le futur LP Bill Murray), et ce, tout en s'initiant à l'écriture au sein du Satan's Crystal Art Collective. Cela, sans mentionner Scissoring, son projet avec Dan Svizeny de Cough Cool (lire). Prolifique on vous dit.
Audio
Entretien avec William Cody Watson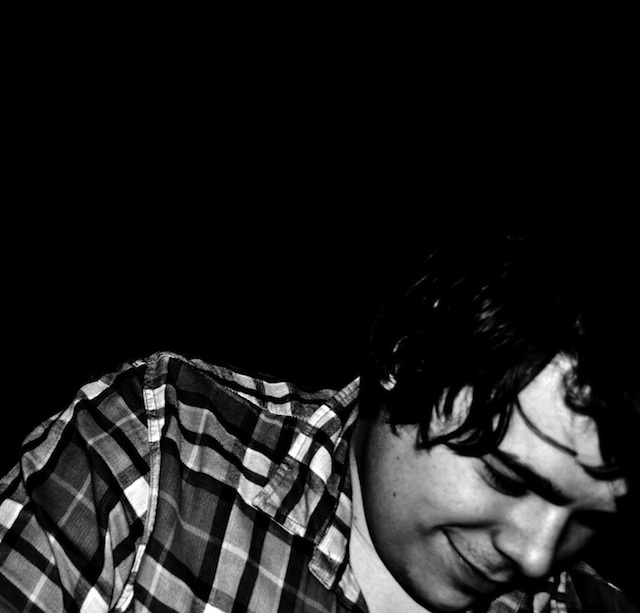 J'ai lu sur ton bandcamp, que tu regrettais ne pas dormir vint-quatre heures sur vingt-quatre. Comment décrirais-tu ta personnalité et est-ce que celle-ci est indéfectible de ton approche musicale ?
I read on your bandcamp that you wish you could sleep 24/24. How would you describe your personality? Would you say it is relevant to the way you approach music in general?
Ouais, j'ai dit ça…C'est vrai. J'aime beaucoup dormir. On y est en paix. J'aime vivre dans mes rêves. Quant à ma personnalité… C'est assez difficile. Je ne sais pas trop, vraiment. Je suis quelqu'un d'un peu perdu. J'approche la trentaine et je suis toujours en quête d'une voie ; une voie vers quoi ? Je n'en sais trop rien. C'est vraiment la motivation derrière tous mes projets ''artistiques'', qu'il s'agisse de musique, d'écriture, n'importe quoi vraiment. Je n'aime pas du tout parler de moi en tant qu'artiste, mais dans l'absolu, je me laisse guider par ma personnalité, mes moments d'excentricité, mes peurs et mes désirs.
Yeah, I said that… It's true. I love sleep. It's a time for peace. I love to live inside my dreams. My personality… Tricky. I don't know, honestly. I'm a mixed up guy. I'm in my late twenties and still trying to carve a path; a path to what? I'm not sure. That's the reason I make any kind of « art, » be it music, writing, anything really. I hate referring to myself as an artist in any sense, but absolutely, it's driven by my personality, my quirks, my fears, and my desires.
Comment est né le projet Pink Priest ? En quoi est-il différent de tes deux autres projets épisodiques Gremlynz et Malibu Wands ?
How did you start Pink Priest? How is it different from the 2 other side-projects Gremlynz and Malibu Wands?
J'ai commencé Pink Priest entre 2007 et 2008. A la base, je voulais entreprendre quelque chose inspiré par mon environnement, avec de puissants amplificateurs de son qui émettraient une musique belle, chatoyante et ambiante ; de la drone mélancolique. Puissante, tout en demeurant bien ciblée et magnifique. Pas mal de choses ont changé depuis le début du projet, et j'ai fini par jouer en solo ma propre musique en cours d'année, jusqu'à fin 2008, pour expérimenter un peu. C'était au tout début de Pink Priest.
Gremlynz est né du fait que je commençais à en avoir marre du nom de Pink Priest et du tournant que la musique avait commencé à prendre. J'ai fini par m'inspirer de gens comme Spencer Clark et James Ferraro, qui parvenaient à monter tous ces projets sous des noms différents avec une aisance folle. Je voulais que Gremlynz soit de la minimale absolue. Le projet avait débuté pour exprimer un certain nihilisme (la majeure partie de mon travail prend racine dans une forme de nihilisme naïf), mais de manière amplifiée. A la base, je voulais que Gremlynz remplace peu à peu Pink Priest qui allait ainsi disparaître peu à peu dans l'ombre. Et puis, il s'est passé des choses qui ont rendu tout ça impossible. Alors, Gremlynz demeure un side-project, mais pour tout dire, certains morceaux sortis sous ce nom restent parmi les préférés de tout ce que j'ai pu faire jusqu'ici.
Je vais à Malibu Wands quand j'en ai marre de tout.
Pink Priest started sometime between 2007 and 2008. Originally, I wanted a project that would be focused on the living setting, loud amplifiers emitting beautiful, shimmering, ambient music; drone music, dirge music. Heavy, but focused, and beautiful. Things changed from the original plan, and by the middle to late end of 2008, I was making my own music, solo, as an experiment. That stuff became the early Pink Priest work.
Gremlynz was… initially it was started just because I was annoyed by the name Pink Priest and some of the directions the music of Pink Priest had taken. I looked at how easy it was for people like Spencer Clark and James Ferraro to just create all these names and projects, so I took a cue from that. Gremlynz was going to be absolute minimalism. It started as a project to express some sense of nihilism (most of my work is rooted in some naive sense of nihilism), but amplified. The original idea was to allow Gremlynz to slowly take over and let Pink Priest fade into obscurity. Some things popped up, and it was really impossible to let that happen. So Gremlynz remained a side project, but honestly, some of the Gremlynz material is my favorite of my musical output.
Malibu Wands is where I go when I give up.
Ta mixtape est là pour nous en donner un fidèle aperçu, mais quelles sont tes influences musicales profondes ? Quel a été pour toi l'artiste ou le courant musical qui t'a donné la volonté de te consacrer à la musique ?
Your mixtape already gives us a good idea of some of your musical influences, but could you tell us more about your most important influences? What has been the most important artist or musical genre for you? What inspired you to start making music?
Merde… La liste est longue. J'y pensais justement l'autre jour, comme quoi certains artistes ont vraiment été des influences essentielles… Je dois dire tout d'abord que My Bloody Valentine a vraiment été majeur… L'ensemble de leur musique. C'était vraiment une grande source d'inspiration. Red House Painters également, je les ai découverts quand j'avais genre, seize ans, et je n'ai jamais été le même depuis. La façon dont Mark Kozolek aborde tout ce qui est son, le minimalisme, la structure, et les paroles, tout ça m'a vraiment inspiré. D'autres aussi, évidemment…The Cure a toujours été très important pour moi, et continue de l'être aujourd'hui, avec des albums comme Pornography et Faith. Pas mal de noise music aussi : Prurient, Wolf Eyes, Kites, Work/Death. J'ai énormément de respect envers eux, et j'ai toujours voulu au moins m'essayer à ce genre de musique. Et puis d'autres aussi, je ne sais pas trop, des trucs comme Slowdive, Fennesz, Steve Reich, William Basinski – très, très grande influence -, Angelo Badalamenti, Harold Budd, Brian Eno, etc…Pas mal de trucs new age aussi. La liste n'en finit pas. Je suis influencé par de très nombreux genres et artistes.
Well, shit… There's so much music that's inspired me over the years. i was thinking about this the other day actually, like, what artists were absolutely necessary in inspiring me to make music… I'd have to say first and foremost, My Bloody Valentine was always a key… Their entire package of sound. It was very inspiring. Red House Painters, I discovered them when I was, like, 16 and have never been the same. The way Mark Kozolek approaches sound, minimalism, structure, and words. That's always been a huge inspiration. Other artists, necessary… The Cure was important early on and even today, albums like Pornography and Faith. A lot of noise musicians inspired me… Prurient, Wolf Eyes, Kites, Work/Death; these were artists I respected and very much had a vibe I wanted to at least touch upon. Others, I don't know, stuff like Slowdive, Fennesz, Steve Reich, William Basinski — huge, huge influence, Angelo Badalamenti, Harold Budd, Brian Eno, etc etc etc, tons of new age artists. There's just so much. My musical influences are vast.
Album après album, la musique de Pink Priest semble être une profonde introspection culminant dans une sorte de plénitude psychédélique sur Swallow Your Dreams. Ta musique est-elle un moyen de te libérer ou au contraire de t'isoler dans ton monde ?
One after another, all of the Pink Priests albums seem to reflect a deep introspection, with a sort of psychedelic bliss climax on Swallow Your Dreams. What does music represent to you: a way to free yourself or a way to cut yourself off the world?
C'est une façon de me libérer et de me couper du monde. Il s'agit d'une dualité assez dure. Ma musique est très bipolaire et j'aime plutôt ça. Je ne veux pas que ma musique soit trop facile. Honeysuckle est un morceau assez difficile. On m'a déjà dit, « Ton album est trop bizarre, mec », « c'est vraiment trop dur à l'écoute ». Je ne m'en excuse pas. Je ne fais pas de la musique pour qu'on puisse juste la passer et se masturber mentalement dès les premiers instants. C'est voulu. Honeysuckle est né d'une phase troublée et de désespoir absolu. Je voulais que cet album en soit le reflet, mais pas juste de façon à simplement en dire : « Oh…Il devait vraiment être malheureux ». Au contraire, je voulais qu'on se sente vraiment désespéré à l'écoute. C'est cruel, mais beau d'une certaine façon. Beurk… Je dois vraiment avoir l'air d'un trou du cul ultra prétentieux.
Je savais que Swallow Your Dreams serait le dernier album de Pink Priest. Il y aura peut-être des compilations rétrospectives un jour, mais Swallow Your Dreams est la dernière sortie inédite. Je ne vais plus jamais rien produire sous ce nom. En fait, je voulais travailler de manière complètement opposée à celle qui a prévalu lors de mon premier LP Honeysuckle. Je ne voulais pas faire de redite. Swallow Your Dreams est construit autour de thèmes comme la fin, la destruction, la restructuration, l'espoir et le déclin. J'ai exploité ces idées avec de la musique longue, flottante. Il y a avait du désespoir et l'idée de déclin dans Honeysuckle également, mais d'une autre façon, à travers la tristesse, la désolation, la colère et la douleur. Swallow Your Dreams révèle cette même tristesse, mais avec de l'espoir et plus de clarté. Ça reste assez sombre, mais de façon tout à fait différente.
On a dit que ma musique était comme un mur que je bâtissais entre mes auditeurs et moi…C'est assez vrai, mais c'est aux auditeurs de faire l'effort de passer au-delà de ce mur ou non. Ils peuvent y creuser une fenêtre petit à petit, pour voir ce qui s'y passe, ou choisir de défoncer ce putain de mur pour venir me rejoindre dans le coin bizarre où je réside.
It's definitely a way to free myself and a way to cut myself off. I think it's a harsh duality. The music is very bipolar. I like that. I don't want to let people in too easily. Honeysuckle is a heavy listen. I've been told that. « Dude, your record is weird. » « Dude, it's too hard to listen to. » I don't apologize for that. I don't make music that you can just drop the needle on and immediately mentally masturbate. It's intentionally a hard listen. Honeysuckle was coming from a place of absolute desperation and turmoil. I wanted the album to reflect that, not in just a way where you say « oh… he must've been so hurt. » but rather in a way where you feel absolutely fucking dismal too. It's cruel, but it's beautiful. Yuck, I must sound like such a pretentious asshole.
With Swallow Your Dreams, knowing it was going to be the last Pink Priest release; and in the future there will probably retrospective releases, but Swallow Your Dreams is the last Pink Priest release of new material. I'm not doing anything else under that name again. Anyway, I wanted to do the absolute opposite of my first full-length LP release, Honeysuckle. I didn't want to retread any waters. Plus, the album had a theme of finality, destruction, restructure, hope, and decay. So I expanded on that idea with long, floating music. Whereas Honeysuckle displayed despair and decay in another way, through sadness and sorrow and anger and pain; Swallow Your Dreams displayed sadness with hopefulness and brightness, and yes, it was dark, but in a completely different way.
People have said I build a wall between myself and the listener with my music… That's very true, but it's up to the listener to decide how they get over that wall. They can chip away at it and peek through, or they can knock the motherfucker down and come join me in the the weird room I reside in.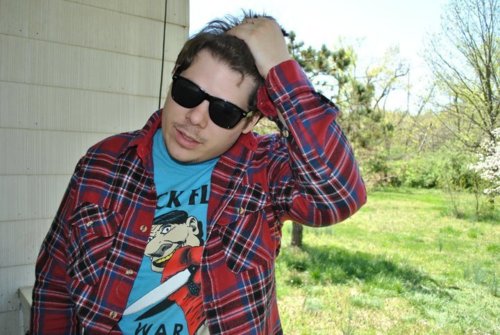 Au-delà de sa dimension onirique, ta musique à un fort potentiel cinématographique. Pink Cream mise en image par Geoffrey Sexton met en évidence celui-ci. Est-ce pour toi un prolongement naturel et voulu ou est-ce seulement le résultat de circonstances et de hasards ?
Beyond its dreamlike aspect, your music has a very strong cinematographic potential. Pink Cream's vid directed by Geoffrey Sexton is a good example. Did you mean all of this, or did it all happen sort of by chance?
L'aspect cinématographique de ma musique est tout à fait intentionnel. Je n'irais jamais jusqu'à dire que je suis cinéphile ou peu importe quel autre terme, mais j'adore le cinéma. Je pense qu'au départ, c'était quelque chose d'inconscient. J'ai toujours prêté une attention toute particulière à la musique de film, et ça m'a beaucoup influencé, que ce soit le travail d'Angelo Badalamenti avec David Lynch, Alexandre Desplat, John Carpenter, Cliff Martinez, et beaucoup d'autres ; des personnes qui ont créé des bandes originales de films incroyables, et aussi juste des films avec de la très bonne musique.
Je rêve notamment de créer une bande originale de film, de produire quelque chose de vraiment perturbant ou au contraire de vraiment très beau. J'aimerais vraiment travailler sur des films, m'occuper de la BO, compiler de la musique, etc…
The cinematic aesthetic of my music is absolutely intentional. I would never say I'm a cinephile or whatever the term is, but I love movies. I think initially, it was something subconscious. I've always paid attention to music in films, and that's been an influence. Angelo Badalamenti's work with David Lynch, Alexandre Desplat, John Carpenter, Cliff Martinez, so many more; people who have done amazing scores, but also just films with great soundtracks.
A dream of mine would be to score a movie, do something very unsettling, or something very beautiful for film. I'd love to work on movies, make soundtracks, compile music, etc.
Dans les remerciements que tu prodigues à la fin des deux volumes de Night Music for Driving, on y trouve… Nicolas Winding Refn, Ryan Gosling, Carey Mulligan, Gaspar Noe et Fletch. Tu a aussi dédié un de tes disques à Harmony Korine. Qu'est-ce qu'un bon film pour toi… et en quoi l'univers filmique influence-t-il ta musique ?
In the thanks list at the end of the 2 volumes of Night Music for Driving, we can read the names of Nicolas Winding Refn, Ryan Gosling, Carey Mulligan, Gaspar Noe et Fletch. You've also dedicated one of your albums to Harmony Korine. What's a good movie according to you? And how is your music influenced by films?
Ah, je crois que je viens juste de l'expliquer un peu en quelque sorte. Toutes ces personnes m'ont beaucoup inspiré. Pas seulement la musique du film en question. Mais surtout l'action, le contrôle et le style utilisés et certains réalisateurs. Refn réalise des films incroyables, avec beaucoup de style et de classe, et il y a toujours un élément de chaos un peu cool dans son œuvre. Ça m'inspire beaucoup. Les films de Korine sont très viscéraux, pas faciles à regarder, et pourtant, je m'y retrouve personnellement. Si on prend un film comme Gummo et qu'on le met avec un disque comme Honeysuckle, je pense que l'on peut retrouver quelque chose de similaire entre les deux dans l'esprit, même si ça reste très basique.
J'aime juste les films qui me font ressentir des choses. J'attends d'un film qu'il me fasse sortir de la salle en me disant : « Putain ! Ce film m'a complètement changé ! ». Pour moi, c'est ça un bon film. Refn me fait cet effet, tout comme Noé, Terrence Malick, Michael Haneke, David Lynch et des documentaires comme The Mark of Caïn, Hell House et The Devil's Playground. Des films qui te font voyager, qui te mettent en face de choses qui rendent mal à l'aise. C'est ce que je veux faire avec ma musique, alors je suis tout naturellement attiré par ce genre de films.
Il ne s'agit pas seulement de violence, de cran ou de dures réalités, mais aussi d'amour. J'ai vaguement fait l'apologie du film Drive, pas parce que Gosling y défonce la tête d'un mec – même si cette scène est tout bonnement géniale – mais pour tout ce qui précède. Il y a de la beauté, de l'amour et de la passion, et une sorte de dimension féérique. C'est aussi source d'inspiration. J'aime la romance. Mélange tout ça à quelques scènes bien crues, peut-être même un peu de violence, enfin…Tu me comprends.
Ha, I guess I sort of just explained that. Yeah, all those people inspired me. It's not just about the music of a film. It's about the action and control and style of films and certain directors. Refn makes amazing films with style and class and there's an element of cool and chaos in his work. That inspires me. Korine made movies that were visceral, hard to watch, and yet I connected with them on personal levels. You can put a film like Gummo against a record like Honeysuckle and I think you can understand there's something, at least on a very basic level, similar in spirit and soul of the two projects.
I just enjoy films that make me feel something. I want to watch a movie and get up and leave and be like « holy shit, I'm different now. » That's a good film to me. Refn does that, Noé does that, Terrence Malick does that, Michael Haneke does that, David Lynch does that, there's documentaries out there, like The Mark of Caïn or Hell House or The Devil's Playground. Films like that take you places, that put images in front of you that force you to step outside of your comfort zone. I want to do that with music, so obviously films inspire me.
It's not just about violence or grit or harsh nature, it's about love too. I made a vague ode to the film Drive, not because Gosling crushes a guy's head — though that scene was pretty fabulous — but because of the lead up to that. There's beauty and love and passion and a fairy tale reality to that. That is just as inspiring. I love romance; couple that with some shocking imagery, maybe violence maybe not, but… Yeah. You get my point.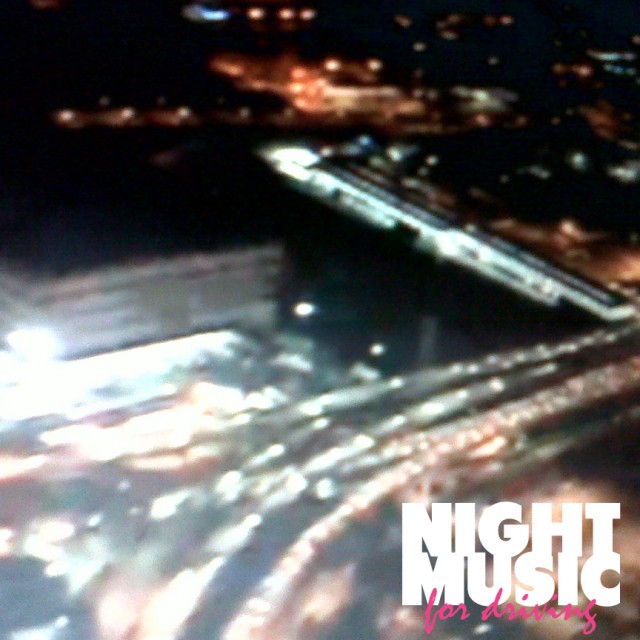 Ces deux disques apparaissent sous ton propre nom William Cody Watson ? Est-ce une façon d'en finir avec Pink Priest ?
Those last two records have been released under your real name William Cody Watson. Is this a way to signify the end of Pink Priest?
Tout à fait.
Absolutely.
Tu es la moitié agissante de Bathetic Records. Qu'est-ce qui te pousse à colaborer avec d'autres structures comme Night People ou Digitalis Ltd ?
You're the executive half of Bathletic Records. What makes you want to collaborate with other companies such as Night People and Digitalis Ltd?
J'aime pas trop dire que je suis la ''moitié active'' de Bathetic Records. Alors, oui, c'est une compagnie, mais je ne veux pas être aussi formel avec des choses comme ça. Jon Hency est le cerveau absolu derrière Bathetic. Il est génial à ce qu'il fait. Il travaille énormément, y met beaucoup de temps, passe beaucoup de coups de téléphone et il fait en sorte que ça avance. C'est lui qui, au bout du compte, met tout en place et c'est grâce à lui que Bathetic existe. Je l'apprécie énormément.
J'ai vraiment beaucoup de chance de pouvoir bosser à Bathetic à ce niveau. Heureusement, je suis ami avec Jon depuis près de cinq ans (si ce n'est pas plus), et nous formons une bande. On est comme des frères. On a traversé des moments difficiles ensemble et on a fini par trouver un bon équilibre pour travailler de manière efficace et je ne suis pas peu fier de ce que Bathetic est devenu. Nous avons fait des choses qu'on n'aurait pas crues possibles il y a quelque temps. On vient juste de sortir une K7 de spoken word par Eric Paul (Arab on Radar)… On se dit juste : « Wouah, j'y crois pas ! ». C'est sûrement pas grand-chose pour d'autres, mais pour Jon et moi qui avons fraternisé grâce à notre respect mutuel pour Arab on Radar, c'est vraiment énorme. C'est comme si nos rêves étaient devenus réalité, et j'en suis vraiment content. Et depuis que Omar bosse avec nous depuis… Je ne sais plus combien de temps… C'est comme s'il avait toujours été là. C'est un artiste et musicien génial qui nous a beaucoup aidé à affirmer notre style. Ce fut une bonne leçon d'humilité.
Très tôt, j'ai voulu travailler avec beaucoup de gens…Je voulais sortir autant de musique que possible. J'ai ainsi rencontré beaucoup de gens géniaux, reconnaissants et vraiment sympathiques, en dispersant mon travail depuis le début. Je ne pourrai jamais assez remercier Shawn de Night People par exemple, et Brad de Digitalis, pour avoir cru en ma musique dès le début. J'ai d'autres projets en cours avec d'autres personnes de labels différents, mais en ce moment, je pense surtout à Bathetic pour sortir ma propre musique.
I don't like even saying I'm the « executive half » of Bathetic Records. Yes, it's a business, but I don't want to be so formal about things like that. Jon Hency is the absolute, end all be all, mastermind of Bathetic. He's amazing at what he does. He is a genuine worker, he puts in the time, he makes the calls, he finances, and he gets things done. He's the dude, that at the end of the day, puts it together, makes it happen. I love that dude.
I'm absolutely 100% fortunate to be involved in Bathetic at the level I am. Luckily, I have been friends with Jon for close to 5 years now (if not longer) and we've developed a pack. We're brothers. We've been through the ringer together, and we've established a way to work together effectively and efficiently and I could not be more proud of what Bathetic has become. We're doing things I never thought possible. We just released a spoken word cassette by Eric Paul… it's like « WOW, is this real? » That may not seem like such a big deal to anyone, but Jon and I bonded over a mutual respect of Arab On Radar, so to us. That was a huge accomplishment. It's a fantasy come to life, and I'm so excited. And now, with Omar having been on board for, shit I don't even know, it just seems like he's always been there. Now, Omar is in with us, and he's amazing… He's an amazing artist, as well as musician, and he's helped us develop our style. It's very humbling.
Early on, I wanted to work with everyone… I wanted to release as much music as possible to anyone that would release it. I met a lot of amazing, accomplished, grateful, and just infinitely nice people through spreading my work around early on. I couldn't be more thankful for people like Shawn from Night People and Brad from Digitalis for giving my music a chance early on. My collaborations with other labels, continues with certain projects, but at this point, my heart is pretty much with Bathetic, in regards to my own personal releases.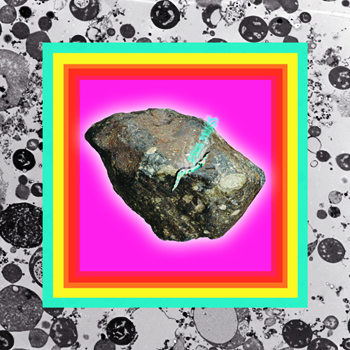 Pourquoi avoir sorti Honeysuckle et Swallow Your Dreams sur La Station Radar ? Quel est le fin mot de cette rencontre ?
Why was Honeysuckle and Swallow Your Dreams released on La Station Radar? What did you get from this collaboration in the end?
J'ai contacté La Station Radar au tout début. J'avais beaucoup de respect pour leur travail. J'avais écouté le Jen Paul & Jeans Wilder split 12″, et j'avais adoré. Ils m'ont proposé de commencer avec une petite sortie en CD-R, de Western Futures, officiellement le premier Pink Priest. Par la suite, ils m'ont donné l'opportunité de sortir un LP sur vinyle et j'étais ravi. Tu sais, après avoir débuté avec Pink Priest en solo, je rêvais juste de sortir un vinyle. Après ça, je pensais laisser tomber, ayant atteint mon but.
J'étais sur Honeysuckle pendant un an ou presque et je l'ai envoyé au label. Quelques mois plus tard, ça y était. Un vinyle rouge contenu dans une pochette avec un collage génial de James Hines. C'était parfait. La Station Radar venait de réaliser mon rêve. Je ne pouvais pas les remercier assez.
Après la sortie de Honeysuckle, et des chiffres de ventes relativement bons, ils m'ont proposé d'en faire un autre. A ce moment-là, je pensais déjà en finir avec Pink Priest. Alors, j'ai décidé que Swallow Your Dreams, mon dernier LP sous le nom de Pink Priest, devrait se faire avec eux. Ça coulait de source : la boucle était bouclée.
La Station Radar… Fleur et Jérôme sont des gens géniaux. Vraiment. Ils m'ont aidé à réaliser un rêve que je pensais impossible. Je leur serai toujours reconnaissant.
La Station Radar was a label I reached out to early on. I respected what they were doing. I had heard the Jen Paul & Jeans Wilder split 12″, and loved it… I just respected them. I reached out to them, they offered to start with a small cd-r release, which was Western Futures, the first official Pink Priest release. After that, they just offered me a chance to release an LP, a full-length vinyl release. I was absolutely delighted at the prospect of that. You see, starting Pink Priest as a solo project, my dream was just to release one vinyl record. After that I could've called it quits, with my dream achieved.
I worked on Honeysuckle for maybe a year or less, and sent it in… However many months later, there it was. Red vinyl wrapped up in an amazing James Hines collage jacket. It was perfect. La Station Radar made my dream a reality. I couldn't be more grateful.
After Honeysuckle was released and had sold relatively well, they offered me a chance to do another LP. At this point, I was already thinking about ending the Pink Priest name and project. I decided that my last LP with Pink Priest, Swallow Your Dreams, had to be with them. It only made sense. Beginning/End. Circle completed.
La Station Radar… Fleur and Jerome; both amazing people. Absolutely. They helped me reach a dream I didn't think was possible. I'm forever grateful to them.
Tu as longtemps collaboré avec l'excellent Impose Magazine. Quel regard portes-tu sur ton expérience et plus largement sur le monde musical que tu connais ?
You've worked with the brilliant Impose Magazine for a very long time. What are your thoughts concerning your career so far and the music industry you know in general?
Oh, j'en sais trop rien. Je n'ai pas de plan de carrière. Cela fait maintenant plus de dix ans que je fais de la musique, d'une forme ou d'une autre. Et ça fait juste quatre / cinq ans que je commence à être reconnu. J'en suis content, mais je ne considère pas vraiment avoir eu une carrière en tant que telle. Je crois que depuis tout ce temps, j'ai dû gagner dans les 400 dollars grâce à ma musique en solo. Je ne prête aucun intérêt à ce genre de conneries. Tout ce que je veux, c'est que les gens ressentent des choses quand ils écoutent ma musique, que cela soit positif ou négatif. C'est tout ce qui m'importe.
L'industrie musicale ? Peu importe. Bonne chance à tous ceux qui s'y frottent. Ecoute du Black Flag, le Get in The Van de Henry Rollin, parle à des gens sympas. J'emmerde la hype, j'essaie de rester loin de tout ça. Je n'écoute pas de groupes à Wayfarer fluo, ou quoique ce soit du genre.
En ce qui concerne Impose, ce sont vraiment des types sympas. Ils ont toujours veillé sur moi. Je n'ai rien écrit pour eux depuis longtemps, mais c'est juste que mon cerveau est un peu pourri en ce moment, mais ces gens sont supers. Encouragez-les.
Oh man I don't know. I don't have a career. I've been doing music, in some form or another for the past, well, over ten years. Just in the past 4-5 years have I gained any real notoriety. I'm appreciative of it, but I don't consider myself having a career. I think in this whole time, I've maybe pocketed 400 bucks through my solo music. I don't care about shit like that. I love when anyone listens to my music and feels something from it, negative or positive. That's all I care about.
Music industry? Whatever. Good luck to everyone trying. Listen to Black Flag, listen to Henry Rollin's Get In The Van, talk to people who are cool. Fuck hype, etc. I stay away from a lot of it. I don't listen to bands that wear, like, neon green sunglasses and shit.
Regarding Impose, good dudes over there Always been angels to me. I haven't written for them in a while, because my brain just kinda shit the bed, but those guys are great. Support Impose.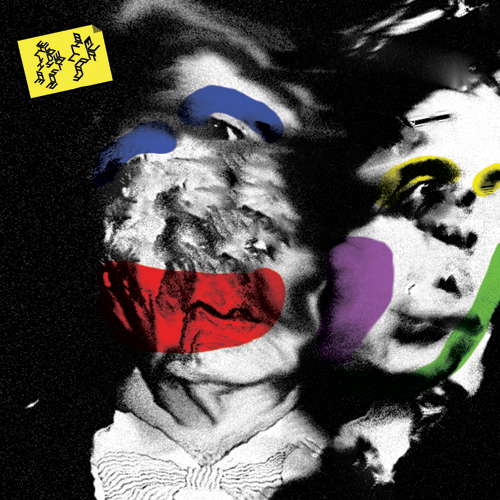 Quels sont tes projets futurs ?
Any other plans/future projects?
J'ai toujours pas mal de choses en cours : mon premier LP par exemple, à paraître sous mon propre nom, William Cody Watson, chez Bathetic dans deux ou trois mois. L'album s'appelle Bill Murray. Ouais, parfaitement, c'est son nom. Une ode à l'homme qui m'a beaucoup inspiré. Alors, oui, c'est une autre référence de film, le fruit d'un amour intense. Je pense vraiment que c'est ce que j'ai jamais fait de mieux. Je me lance un peu des fleurs…Mais, bon, oui, il sort bientôt.
Avec Dan de Cough Cool, nous avons sorti une nouvelle cassette No Dreams/No Regrets, sur le label Skrot Up. C'est un truc de malade, comme un brouillard dans le désert, un trip de taré long de 60 minutes. Un truc vraiment profond. Je vous le conseille vraiment… Et il y encore pas mal de morceaux en cours avec Scissoring. Il y aura sûrement un album rétrospectif de Pink Priest, avec en bonus quelques morceaux inédits et quelques classiques tirés de cassettes à tirage limité.
A part ça, j'ai décidé de faire une pause dans mes projets solo jusqu'à la fin de l'année pour me consacrer à l'écriture. J'ai déjà plusieurs projets en route. Je viens de publier mon premier zine, Mating Season For Goons, chez Calico Grounds (). J'en suis très content. Je prépare un autre zine avec Grarett Crowe, un ami de très longue date. C'est un écrivain talentueux qui vient de Chattanooga dans le Tennessee. Nous avons juste démarré notre petit collectif d'écrivains et autres : Satan's Crystal Art Collective. Si tout va bien, on va pouvoir se mettre à bosser sur de petites choses sympas dans les mois qui viennent.
Oh for sure. I still have tons of things in the works. I have my first full-length vinyl LP, under my own name William Cody Watson, coming out on Bathetic in the next couple months. The record's called Bill Murray, and yeah, that's really what it's called. It's an ode to a man who really inspired me. So there's another film reference. Yeah, it was an intense labor of love. I personally feel like it's the best thing I've ever done. Toot my own horn for a sec. So, yeah, that's coming out…
Me and Dan from Cough Cool have a new Scissoring tape out called No Dreams/No Regrets. It just came out on Skrot Up. It's a psyched out ass-gazer, desert haze, weirdo trip out for 60 minutes. It's a deep vibe. People should definitely check it out… And there's more Scissoring stuff in the works. There's probably going to be a Pink Priest retrospective type release with some unreleased material and some of my favorite « classics » stripped from certain limited cassette release. That'll hopefully come out at the end of the year, through Intercoastal Records and Holy Mountain.
Other than that, I've decided to step back from my solo work for the rest of the year to focus on my writing. I've got several writing projects in the works. I just released my first official zine, Mating Season For Goons, on Calico Grounds. I'm excited about that. I've got another zine project in the works, it's a split zine between me and a friend of mine from wayyyy back, Garrett Crowe. He's an amazing writer out of Chattanooga, Tennessee. We just started our own little collective of writers and such, Satan's Crystals Art Collective. Hopefully, we'll have our fingers in a lot of nice things here in the near future.
Que doit-on te souhaiter pour 2012 ?
What can we wish you for 2012?
Ah, je crois que je viens d'en parler. En 2012, Bill Murray sortira sur Bathetic, il y aura plus de zine, des projets avec Scissoring et puis, à part ça ? Qui sait. Bill Murray est vraiment le truc crucial de l'année 2012 pour moi. Je m'endors le soir en y pensant. A part ça… Ecrire, énormément. Allez-donc acheter mon zine.
Ha, I think I just summed it up. 2012 will have the Bill Murray LP on Bathetic, lot of writing, more zines, more Scissoring stuff, man, other than that? Who knows. Bill Murray is absolutely my pinnacle of 2012. I go to sleep at night thinking about that record. Other than that… Writing, just lots of writing. Go buy my zine.
Traduction : Simone Apocalypse
Swallow Your Dreams Mixtape

(DL/TC)
01. This Mortal Coil – Another Day
02. Harold Budd – Juno
03. Kyle Bobby Dunn – An Extension
04. Steve Roach – A Darker Light
05. William Basinksi – D|P 2.1
06. Fennesz – 015
07. Nine Inch Nails – The Day The World Went Away (Quiet)
08. Bell Orcheste – Water-Light-Sifts (Tim Hecker Remix)
09. Terry Riley – Poppy Nogood & The Phantom Band
10. Dead Can Dance – Dawn Of The Iconoclast
11. Nick Cave & The Bad Seeds – (I'll Love You) Till The End Of The World
12. Peter Broderick – Part 3
13. Flying Saucer Attack – September 25th 1997, No. 4
14. Harold Budd + Ruben Garcia + Daniel Lentz – The Messenger
15. Brian Eno – Three Variations On The Canon In D Major: French Catalogues
16. Skeeter Davis – The End Of The World
Vidéo