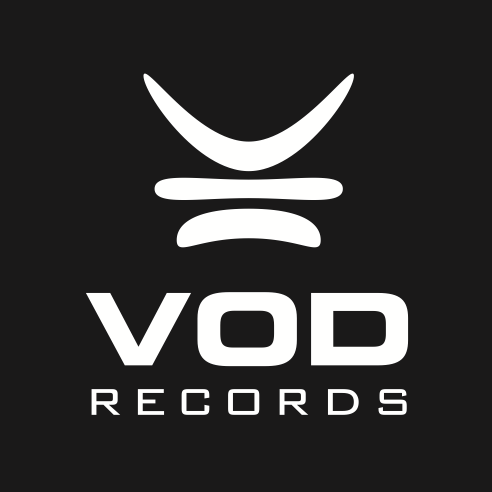 Vinyl-On-Demand, ou VOD pour les intimes, a tout des petits labels indé parmi lesquels on aime farfouiller pour dénicher la perle rare. Mais c'est sans compter le travail impressionnant de Frank Maier, digger devant l'éternel, pour débusquer des petits bijoux discographiques parfois oubliés et souvent introuvables et auxquels VOD offre une seconde vie. Un travail de restauration phénoménal au service d'oeuvres cultes qui apparaitront rapidement comme le Saint-Graal pour tout aficionado de musique industrielle ou expérimentale.
Interview avec Frank Maier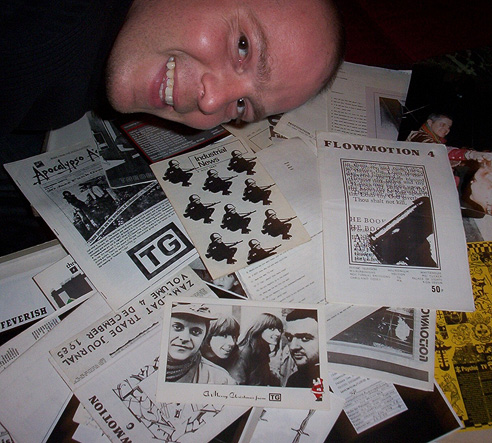 Quelles furent tes premières expériences musicales ?
What were your initial musical experiences?

Je n'ai jamais été un musicien ou cru que je pourrais en être un bon. J'ai joué de l'orgue pendant un an mais ça ne m'a jamais plu – lire les partitions, etc. En 1979/80, un de mes amis un peu plus âgé m'a fait écouter Lucifer d'Alan Parsons Project. En 1981, ma tante m'a acheté un disque de Jean­-Michel Jarre et je crois que ça a fait de moi un auditeur actif et un consommateur d'électronique et d'électronica.
I was never a musician or felt I could be a good one. I played organ for a year and never enjoyed it reading notes etc. In 1979/80 a slightly older friend on mine played Alan Parsons Lucifer to me. In 1981 my aunt bought me a Jean Michel Jarre Record and I guess this totally hit me for electronics and electronica as an active listener and consumer.
Comment as-tu eu l'idée de créer VOD ?
How did you get the idea to create VOD?
L'idée du concept de VOD était une évolution issue de la frustration d'être coincé dans une sorte de vide musical à collectionner et acheter de la musique créative. Traîner dans les magasins de disques était devenu quelque peu ennuyant, rien n'étais très inspirant mais paradoxalement, les sorties de la culture cassette que je collectionnais depuis des années et que j'écoutais une fois de temps en temps semblaient ouvrir un nouvel univers d'exploration de sons "nouveaux" qui bénéficiaient de toute cette créativité individuelle qui me manquait dans la musique contemporaine.
En 2003, j'ai quitté mon boulot de manager et décidé que je voulais lancer un label et sortir toute cette merveilleuse musique issue de la culture cassette qui datait de la fin des années 70 au milieu des années 80 et qui n'était pas correctement couverte et rendue accessible à un public plus large qui aurait pu ressentir la même excitation et la même joie en écoutant cette musique.
The idea to the concept of VOD was an evolution out of the frustration to be stuck in some musical vacuum in collecting and buying creative music. Shopping at record­stores became somewhat boring to me, nothing was very inspiring but in contradiction, the cassette­culture releases I was collecting over the years and was listening to every once in a while seemed to open up a new universe form e in exploring "new" sounds that has all this individual creativity I was lacking from contemporary music.
In 2003 I quit my regular manager­jobs and decided that I wanted to start a label and release all this wonderful cassette­culture music from the late 70's to mid 80's which wasn't properly covered and made available to a broader audience of people that could maybe feel the same excitement and enjoyment when listening to the music,
Comment décrirais-­tu l'esthétique musicale de VOD ? Est-­elle une réflexion de ce que tu écoutes ?
How would you describe the musical esthetics of VOD? Is it the reflection of what you listen for?
Oui absolument, puisqu'écouter des vinyles est une sorte de religion pour moi et même un rituel quand j'écoute le disque. Le design et la qualité d'une sortie ont une grande importante, incomparable avec n'importe quelle production de CD.
Selon moi et mes croyances, un CD est d'abord considéré comme un objet qu'on a l'habitude de passer et d'écouter de manière passive, dans une voiture, chez soi en faisant le ménage ou tout autre type d'activité. Il ne peut pas vraiment transmettre la valeur ajoutée et les rituels/habitudes ainsi que les émotions qui peuvent être atteints avec un vinyle.
Un vinyle nécessite que tu t'assoies, que tu te détendes, que tu prennes un verre de vin et que tu prêtes toute ton attention à la Musique que le diamant t'apporte via tes enceintes.
Yes, absolutely, as listening to analogue Vinyls is some kind of religion to me and even a ritual when listening to the record. Design and quality of a release has a great importance, uncomparable to any CD­Production.
In my opinion and believe a cd is primarily considered as something to be used to play and just passively listen, in a car, at home while cleaning the house or some other more indirect and passive enjoyment. It can't really transport the value­add's and rituals/habits and emotions that can be achieved with a solid Vinyl.
A Vinyl wants you to sit down, relax, drink some wine and fully pay attention to the Music that the needle transports to you via your speakers.
Pourquoi travailles-­tu essentiellement sur des rééditions ? La musique actuelle ne t'intéresse-­t'elle pas ?
Why do you essentially work on reeditions? Doesn't current music interest you?
C'est devenu ma mission et ma philosophie de couvrir la culture cassette et de la rendre accessible à un public plus large. C'est mon UPV (Unique Principe de Vente). Les gens qui s'inscrivent savent à quoi s'attendre même s'ils ne connaissent pas l'artiste. J'aime que les abonnés me contactent et me disent : "Wow, je n'avais jamais entendu parler d'eux, ils m'avaient complètement échappé dans le temps".
J'essaie d'écrire une histoire correcte du potentiel créatif du début des années 80 et pas simplement de ressortir des vinyles produits à cette époque quand quelques personnes ont eu la chance de signer un contrat avec un quelconque label, ou avaient assez d'argent pour produire leur propre disque onéreux et trouvaient par chance un distributeur capable de le promouvoir.
La bonne vision d'ensemble n'est pas de prendre marché du début/milieu des années 80 et de penser que ça s'arrêtait là . La créativité musicale de cette époque était comme un iceberg. Un petit pourcentage était capable d'avoir du succès (plus ou moins), mais la plupart de la créativité restait sous la surface, cachée pendant de nombreuses années, presque perdue à jamais puisque beaucoup d'artistes ne croyaient plus en leur musique, avaient arrêté d'en produire et ne pouvaient plus retrouver leurs cassettes/enregistrements. J'essaie de retransmettre l'histoire correctement et d'agir comme une plateforme.
En ce qui concerne la musique contemporaine : il se trouve que je l'apprécie aussi, c'est pour cette raison que j'ai aussi les deux autres labels VinylOverDose et Pripuzzi­ Records. Toutefois, promouvoir la musique contemporaine nécessite un effort important pour convaincre la machinerie du marketing, un important réseau de contacts dans la presse, d'être ouvert d'esprit envers les plateformes comme Soundcloud, Facebook, YouTube, Bandcamp, MySpace… afin de faire connaître aux gens et aux distributeurs quelque chose de nouveau et les convaincre de dépenser leur argent dans un nouveau vinyle.
Quelques labels qui ont réussi sont capables de vendre d'importantes quantités de disques (1000/­2000) de nouveaux groupes mais c'est difficile et je n'ai tout simplement pas le temps quand je me concentre sur la culture de cassettes et que je sors 50­73 disques par an que je dois produire.
It has become my mission and philosophy to covert he cassette­culture and bring it to a broader audience. It is my USP (unique Selling Position). People subscribing know what to expect even not knowing the artist. I like subscribers contacting me and telling me "wow, I didn't know about them, they totally slipped through my radar back then"
I am trying to write a proper history of the creative potential in the early 80's ad not just reissue Vinyls that had been produced back then when some people had the luck to get a contract with some record­label or had enough money to produce their own expensive record and luckily found a distro able to promote.
It's simply not the big picture when taking the market of the early/mid 80's and think this was it. The creativity in music back then was like an iceberg. Just a few percent were able to present themselve (more or less) successfully, but most of the creativity kept underneath the surface, hidden for many many years, almost lost forever as many of those artists lost faith in their music, stopped producing, can't even find their tapes/recordings anymore. I try to write proper history and act like a plattform
For contemporary music: I do indeed also like contemporary music, thats why I have also the 2 sublabels VinylOverDose and Pripuzzi­Records. However promoting contemporary music needs a high effort in promoting, convincing, a marketing­machinery, a great network of press­contacts, an active open mind for platforms like Soundcloud, Facebook, Youtube (channels), Bandcamp, Myspace….. in order to make people and distributors/shops aware of something new that shall be convince people to spend money on a new Vinyl.
You have several successful labels that are able to sell a large amount (1000­2000) records on new bands but it's hard and I simply don't have the time to do so when you focus on the cassette­culture and release 50­73 records per year which you need to produce and take care of this value­chain.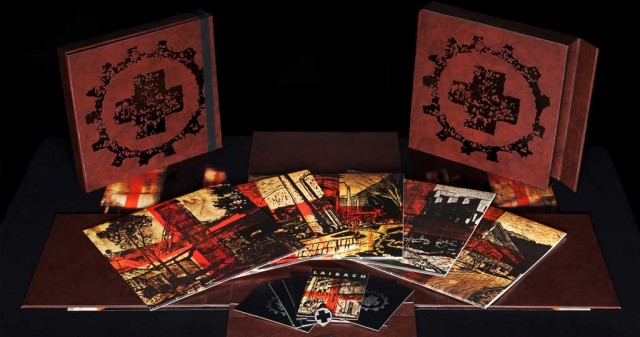 Tes sorties sont très accomplies. On trouve souvent sur le même disque l'original, le live, les faces ­B, les remixes, etc. Comment as-­tu accès à toutes ces données ?
Your releases are very complete. We often find on the same record, original, live, face­B, remix, etc. How do you get access to such rich database?
Le processus se fait en relation intense avec les artistes. Une fois que l'artiste a compris ma mission et ma philosophie, ils deviennent enthousiastes et se mettent à chercher dans leurs cartons de cassettes qu'ils ont entreposées quelque part. Je leur dis de tout envoyer et je les numérise puis on commence le processus, qui reste ouvert en termes de design et de sélection audio jusqu'à ce que ce soit un produit fini avec les morceaux choisis pour la sortie.
It's a process with a very intense relationship to the artists. Once the artist understands my mission and philosophy they get excited and start going through their old boxes of tapes which they stored somewhere. I tell them to sent all and digitalize them and then we start the process and the process is an open­end, in design and audio­selection until it's a finished product with tracks chosen for the release.
In the beginning of this process is just the contact and my awareness that the artist has done something important or great/creative in music for me. Everything else develops from there. And yes, I am a completist, I want to see the big picture and give an overview of the artists work rather than just providing the audience out there with some kind of "best­off". I want the audience to experience the development of the artists creativity over a period of time on a release.
Comment choisis-­tu les artistes ou les albums avec lesquels tu veux travailler ?
How do you choose the artists or albums that you want to work with?
Il y a plusieurs manières de procéder. Au début, j'utilisais ma banque de données de 2000 cassettes issue de cette culture cassette et je les écoutais afin de voir s'il y avait un groupe que j'admirais vraiment pour son travail. Au fil du temps, tu écoutes aussi les recommandations des abonnés et des gens qui te disent d'écouter tel artiste de cette culture, ou Soundcloud, etc., ou ils t'envoient un CD gravé, ou c'est l'artiste qui te contacte ou te propose une sortie en plus d'écouter son travail y compris non distribué et qui n'avait pas été déterré depuis trois décennies voire plus.
Mais ça devient clairement de plus en plus difficile aujourd'hui car il y a beaucoup de labels (à temps partiel) qui font (ou tentent de faire) la même chose et qui sortent le travail d'un artiste que tu aurais aimé sortir sur un marché déjà saturé et de moins en moins capable de gérer le flux de sorties dans le domaine de la réédition/de la culture cassette du début des années 80.
There are a few ways. In the beginning I was using my database of 2000 Tapes from the Cassette­culture and listened to them to see if there is a band I really admire for their work. As time goes by you also listen to recommendations from subscribers and people telling you to check out this Cassette.culture­artist or soundcloud etc.. or they sent you burnt CD's to listen or the artist approaches you and offers you a release and to listen to his work including previously unreleased work that are unearthed for 3 decades or more.
But it's definitely getting more difficult these days as you now have many (part­time) labels that (try to) do the same and with it, deliver an artists­work you would have liked to release to an already saturated market that is nowadays hardly able to cope with the flood of releases in the re­issue / early 80's cassette­culture market.
Avec plus de 1000 disques à ton actif et avec le recul, comment vois-­tu ton label aujourd'hui ? As-tu des regrets ? Y a-t-il des choses que tu voudrais changer ?
With more than a thousand records to your credit and in retrospect, how do you now see your label? Do you have regrets? Things you would like to change?
Tout ce que j'ai, c'est cette réalité à laquelle je suis confronté, fondée sur les décisions que j'ai prises ces 12 dernières années et que je pourrais seulement regretter si j'avais su les conséquences des actions et façons de faire des autres labels.
Donc je ne peux pas avoir de regrets. Je peux simplement me confronter à la réalité et trouver certaines choses très tristes.
Je trouve dommage que le marché se soit tellement saturé en si peu de temps et je suis triste qu'il y ait un changement démographique auquel nous devons faire face puisque les personnes intéressées par les vinyles du début des années 80 sont confrontés à d'autres problèmes dans la vie et doivent dépenser leur argent dans l'achat d'une nouvelle machine à laver, dans les affaires familiales, doivent économiser pour une nouvelle voiture/maison, un bébé, etc. Et l'intérêt pour la musique se dissipe peu à peu à cause de tous les problèmes auquels chacun doit faire face dans la vie, notamment celui de ne plus trouver le temps d'écouter un disque/vinyle.
Je trouve ça triste que l'ambiance entre les concurrents (en particulier dans le domaine de la direction artistique) soit devenue très cruelle et mauvaise et que ce marché manque de respect et de reconnaissance. La parole ne veut rien dire aujourd'hui quand on peut tirer un bénéfice. Ce business est devenu encore plus malhonnête et tu es confronté à plein de mensonges et personne ne veut être tenu pour responsable dans toute la chaîne de production d'une sortie.
Cette récente évolution (un environnement difficile couplé avec un marché saturé), je ne peux la regretter puisque je ne peux rien y faire mais ça me rend très triste, et quand tu utilises un modèle académique pour définir la marge de profit dans certains domaines (le modèle des cinq forces de Porter), tu réalises que c'est presque impossible de vivre d'un label quand tu as besoin dans les faits de vendre 400 copies ne serait­-ce que pour rentrer dans les frais, ce qui n'est pas toujours évident.
I only have this reality I am facing based on what I have decided the past 12 years and I can only regret if I had known the outcome for other label actions/ways to be taken.
So I can't regret. I can only look at the reality and find certain things very sad.
I find it sad that the market has become so saturated in such a speed and I am sad that there is a demographic change that we need to face with the ones interested in early 80's Vinyl have to cope with other issues in live and spent their money on new washing­machines, family­business, save money for a new car/house, baby etc…. and that the interest if slowly vanishing because of all the problems everyone has to deal with in life including no time to enjoy a nice hour to listen to a record/vinyl.
I find it sad that the climate between the competitors (especially in the A&R­Field) has become very cruel and mean and that the business lacks respect and appreciation, a word means nothing today when others can benefit/profit a few USD/Euros. The business itself has become a lot more dishonest and you are confronted with many lies and no one wants to be responsible in the whole value­chain of a production to a release.
This development in recent years (tough environment in combination with a saturated market) I can't regret as I can't change it but it's making me very sad and when you would now use academic model is to define a profit­margin in a certain area (Porters 5­forces model) you would realize that it is almost impossible to make a living with a label when you actually need to sell 400 copies to reach a break­even in cost and sometimes need to struggle in selling this quantity.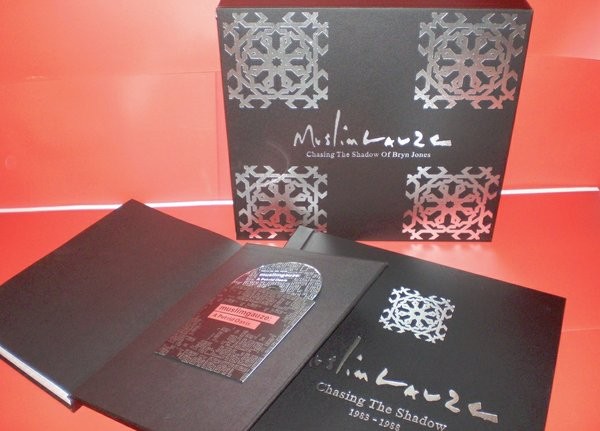 Peux-­tu nous parler de tes prochaines sorties du VOD ?
Can tell us about your future releases on VOD?
Mon programme de 2015 est fixé et je ne prévoirai rien au-delà étant donné que je dois suivre attentivement le marché sur le moment. C'est devenu beaucoup plus difficile de vendre les artistes confidentiels et les gens préfèrent se concentrer sur les noms plus connus quand ils collectionnent les vinyles à cause des problèmes d'argent et de place, ou de leur partenaire qui leur demande d'arrêter d'en acheter.
I have the schedule for 2015 fixed and will not plan beyond 2015 as I carefully need to follow the market at the moment.. It has become a lot harder to sell the less known and people like to concentrate on the bigger names when collecting Vinyls because of cash and space­issues or partners telling them to stop buying more Vinyls.
Peux-tu nous dire la sortie dont tu es le plus fier ?
Can you tell us the release you are the most proud of?
Je suis fier de ce que j'ai accompli avec le label et fier que le niveau de qualité ait augmenté régulièrement au cours des années. Je suis fier de presque toutes les sorties depuis ces 12 dernières années.
 Je suis fier et heureux quand les gens et les artistes sont heureux et quand la production d'une sortie se fait sans incident majeur à toute les étapes de la chaînes de production.
I am proud of what I have achieved with the label and proud that the level of quality has been steadily increased over the years. I am proud of almost every release the past 12 years.
I am proud and happy when people and artists are happy and when a release was smoothly produced without big problems in complete value­chain of production.
Traduction : Marie-Eva Marcouyeux et Juliette Indjic
Vidéos