Who are you Medical Records?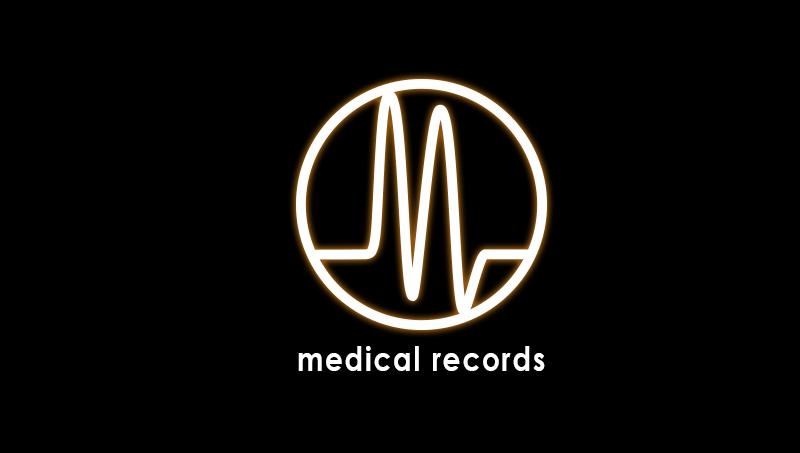 Quel est le point commun entre les français de Peine Perdue – que Stellar Kinematics et Hartzine feront jouer le 30 septembre à La Plage de Glazart – , ceux d'Illustration Sonore (lire), les jeunes américains de Roladex (lire) et U/V Light (lire) et les légendes que sont Alexander Robotnick, Severed Heads ou Kline Coma Xero (lire). A priori, un même dévouement pour la pop synthétique, les fragiles lignes mélodiques et les boîtes à rythme désuètes. Mais aussi et surtout un label basé à Seattle, Medical Records, instigué par Troy Wadsworth, bien aidé dans sa tâche par Tyler Jacobsen. Tissant, dans le sillage de labels tels que Minimal Wave, Dark Entries, Mannequin ou le français Desire, un habile équilibre entre rééditions et nouveautés, la structure nord américaine épate avant tout par sa productivité et sa constance en termes de qualité : Synesthesia, la compilation anniversaire fêtant les cinq ans de Medical, est la cinquantième référence de celui-ci. Une prouesse assez incroyable pour un label qui grave dans les sillons vinyliques chacune de ses sorties et qui, évidemment, n'est pas prêt de s'arrêter là. Histoire de poser son cul dans un seau de glace à l'épreuve des nécessaires chaleurs estivales, on a soutiré une mixtape à Troy qui a exclusivement pioché dans son back-catalogue, en plus de lui poser quelques questions auxquelles il nous a répondu avec un certain art de la concision.
Troy Wadsworth l'interview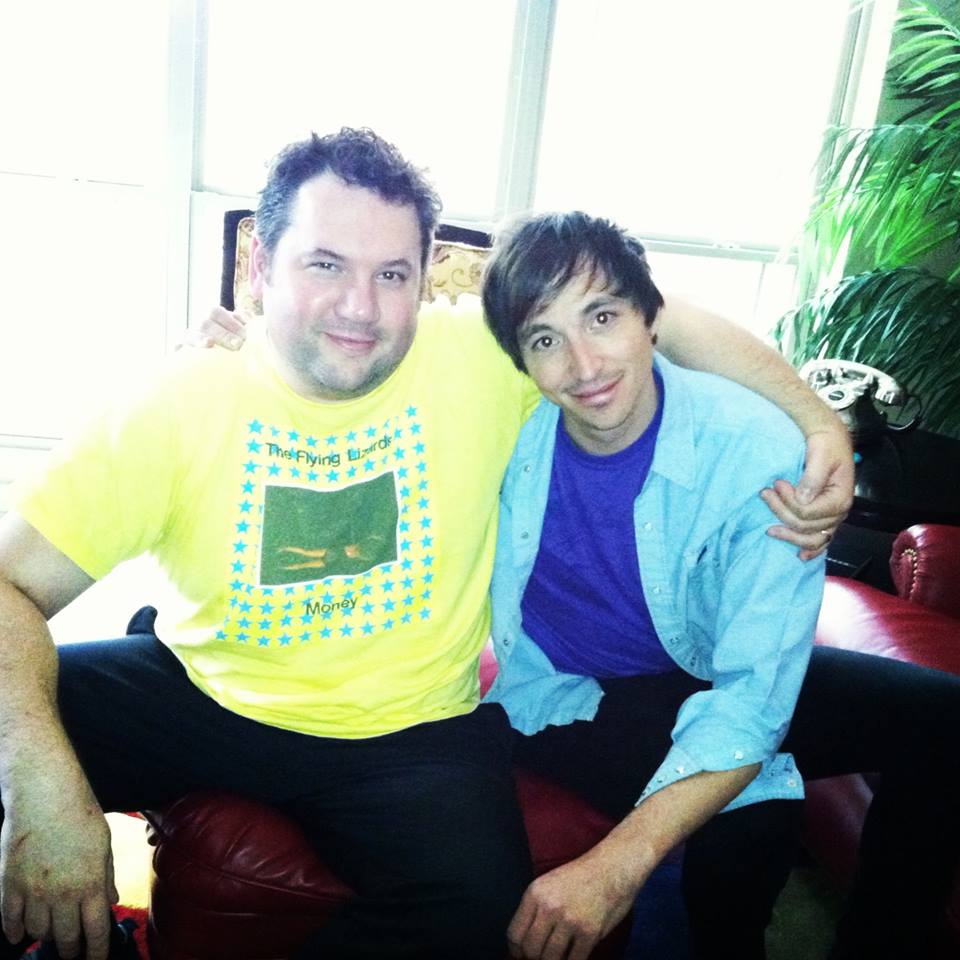 Comment Medical Records a-t-il débuté en tant que label ? Et pourquoi ce nom ?
Tell me how did Medical Records as label get started? Moreover, why this name?
Depuis l'école primaire, je suis un collectionneur de musique avide, un vrai écureuil. En grandissant, je suis passé par divers styles pour finalement tomber amoureux de la synth music, au sens général. J'ai rapidement compris que ces enregistrements chéris de fin 70/début 80 coûtaient cher. J'adorais ce que faisaient Vinyl On Demand, Anna Logue et Minimal Wave et j'ai eu envie de lancer mon propre label de réédition. Le nom vient d'un bon ami du lycée qui y a pensé quand il envisageait l'idée de créer un label d'enregistrement à la fin des années 90, quand je prévoyais d'entreprendre des études de médecine. Le nom m'est resté et le choix a été facile lorsqu'il a fallu donner un nom au label (actuel).
I have been an avid music collector (hoarder) since I was in grade school. As I grew up and went through several genres, I eventually fell in love with synth music as a whole. I quickly learned that these beloved records from the late 70s/early 80s were getting spendy. I absolutely loved what Vinyl On Demand, Anna Logue, and Minimal Wave were doing, so I aspired to start my own reissue label. The name originated from a good friend of mine from high school who thought of it when we had tossed around the idea of starting a record label in the late 90s since I was planning on going to Medical school. The name always stayed with me so it was an easy choice when the decision was necessary to name the (current) label.
Votre première release était Deutsche Wertarbeit et Alexander Robotnick avec ce LP au nom tellement prémonitoire : "It Is Only The Beginning" (Ce n'est qu'un Début). Tu peux revenir sur l'histoire de ces deux releases ?
Your first release was Deutsche Wertarbeit and Alexander Robotnick with the LP with the premonitory title « It is only the Beginning » (Ce N'Est Q'Un Début). Can you return on the story of these two releases?
L'histoire de Deutsche Wertarbeit est drôle. Je contactais divers artistes pour essayer de mettre sur pied ma première release. J'adorais cet album (comme beaucoup des premières sorties de Sky). J'ai réussi à trouver le fils de Dorothea sur un forum, et il s'est montré assez gentil pour nous mettre en contact. Elle a adoré l'idée, et le projet a été lancé. Pour Robotnick, il est très accessible et facile à contacter par mail. Je n'ai eu qu'à demander sa permission. J'atais choqué que personne ne l'ait réédité avant moi. C'est une icône.
Deutsche Wertarbeit was a funny story. I was contacting several artists trying to nail down my first release. I was in love with this album (and a lot of early Sky releases). I somehow managed to find Dorothea's son on an internet forum, and he was kind enough to put us in touch. She loved the idea, and it happened. For Robotnick, he is very approachable and easy to email. It was as easy as asking his permission. I was quite shocked someone hadn't reissued it before me. It's iconic.
Le label a cinq ans. Quelles sont d'après toi les dates charnières de cette aventure ?
Now, the label is five year old. Could you point to us the key dates of this adventure?
J'avais le sentiment que les quatre premières rééditions seraient critiques pour notre visibilité (Deutsche Wertarbeit, Robotnick, and les deux LP Chrisma). La Der Plan a beaucoup aidé aussi. Parmi les temps forts qui nous ont aidé à nous mettre "sur les rails", il y a Gina X, Mathematiques Modernes et Drinking Electricity. Bien sûr, notre première release contemporainre, Illustration Sonore, était une évolution essentielle qui nous a permis de partir dans cette direction. La collaboration avec Light In The Attic autour de la réédition de Seefeel était elle aussi phénoménale !
It felt like the first 4 reissues were really critical in allowing us to be seen and heard (Deutsche Wertarbeit, Robotnick, and the 2 Chrisma LPs). The Der Plan helped a lot too. Other highlights that helped put us on « the map » were Gina X, Mathematiques Modernes, and Drinking Electricity. Of course, our first contemporary release, Illustration Sonore, was a key move for us which allowed us to go in that direction. Collaborating with Light In The Attic to reissue Seefeel was phenomenal too!
Vous vous focalisez sur la réédition mais aussi sur les groupes actuels. Quel genre de labels ont inspiré votre approche ?
You are focused on reedit but also on young current groups.What kind of labels inspired you in your approach?
Dark Entries et Minimal Wave (via Ciitrax) ont indiscutablement démontré qu'on peut être un label de réédition et sortir de nouveaux artistes comme le font d'autres labels géniaux comme Captured Tracks, Mannequin, etc.
Well, definitely Dark Entries and Minimal Wave (via Cititrax) proved you can be a reissue label and release new artists as well as other amazing labels as Captured Tracks, Mannequin, etc.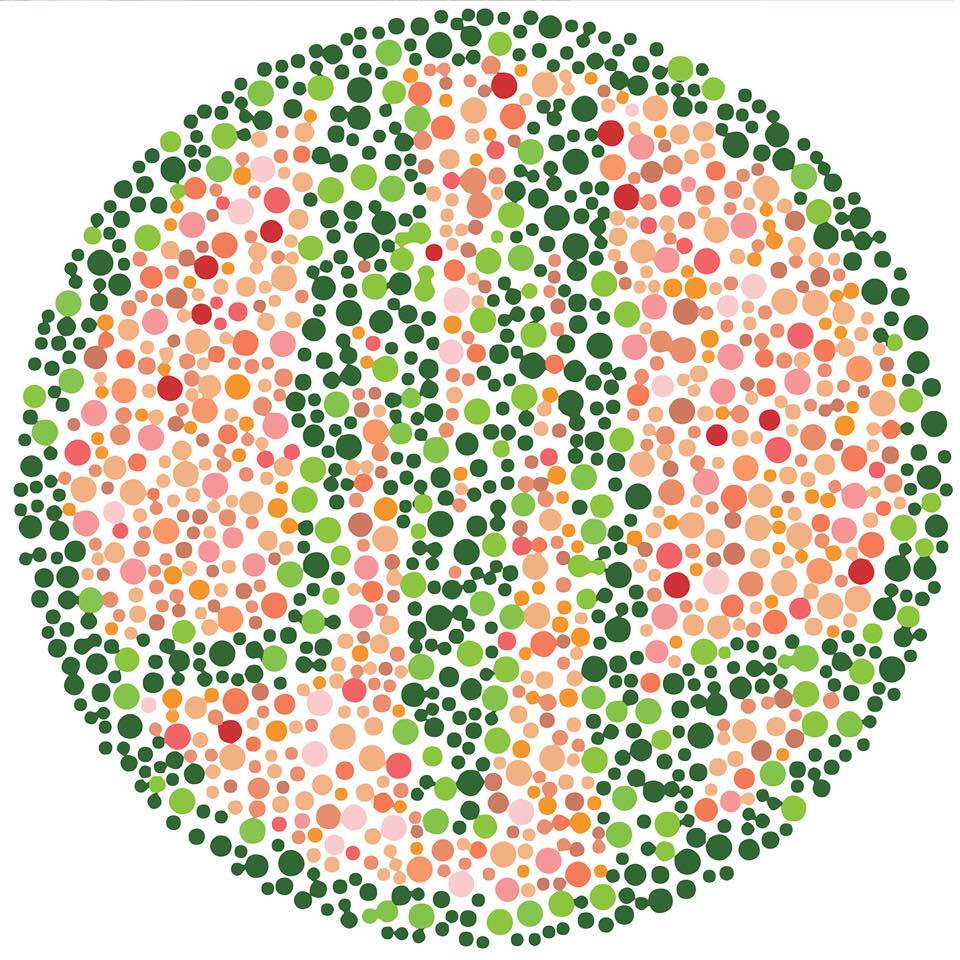 D'après toi, quels artistes ont façonné l'histoire récente du label ?
According to you, what artists shaped the recent history of the label?
Nous avons pris un virage intéressant en rééditant Seefeel. Je trouvais intéressant d'essayer de rééditer quelques-unes de mes ruptures de stock préférées en shoegaze des années 90, et d'autres classiques oubliés de la même période. Nous avons donc là aussi pris un "virage" intéressant, de même qu'avec Laika, Rollerskate Skinny. Nous prévoyons Pram à la fin de cette année. The U/V Light est une autre migration dans une direction quelque peu différente qui, je pense, ouvrira les portes à d'autres productions électroniques récentes qui ne collent pas forcément parfaitement à l'étiquette "new wave" ou "disco", etc.
We took an interesting turn when we reissued Seefeel. I had an interest in trying to reissue some of my favorite out of print 90s shoegaze records and other 90s lost classics, so we took an interesting « turn » with that as well as Laika, Rollerskate Skinny. We have Pram planned the end of this year. Also, The U/V Light is another move in a somewhat different direction which I thinks opens the floodgates for other new electronic acts that don't necessarily fit into a perfect box of « new wave » or « disco », etc.
Quelle est la direction artistique du label ? Y a-t-il une esthétique musicale, un concept que vous essayez de préserver à chaque release ?
What's the artistic guideline of the label? Is there a musical aesthetics, a concept which you try to keep at every release?
Je dirais qu'il s'agit d'une esthétique qui évolue sans cesse, même si c'est évident que nous sommes d'immenses fans du pop art et des représentations colorées qui font saigner les yeux !
It's a slightly ever changing aesthetic I would say though it is obvious we are huge fans of pop art and retina-burning color representation!
Quel est le rapport entre Rodalex et le label ?
What's the link betwen Rodalex and the label ?
Excellente question. Tyler Jacobsen, l'un des membres de Rodalex, est aussi directeur artistique, homme de RP et assistant bras droit de Troy. Tyler et Troy sont amis depuis leur adolescence dans le Texas.
Great question. One of the Roladex members, Tyler Jacobsen, is also the art director, PR man, and general right hand assistant to Troy. Tyler and Troy have been friends since they were teenagers growing up in Texas.
Les groupes viennent d'Europe (France !) ou des États-Unis. Comment les sélectionnez-vous ?
The bands come from Europe – France ! – or USA. How do you choose them?
J'en sollicite certains parce que j'aime leurs productions (ou les nouveaux sons de nouveaux artistes). D'autres parce que nous recevons leurs démos.
Some of them I seek out because I love the records (or the new sounds for new artists). Some of them are demos we receive.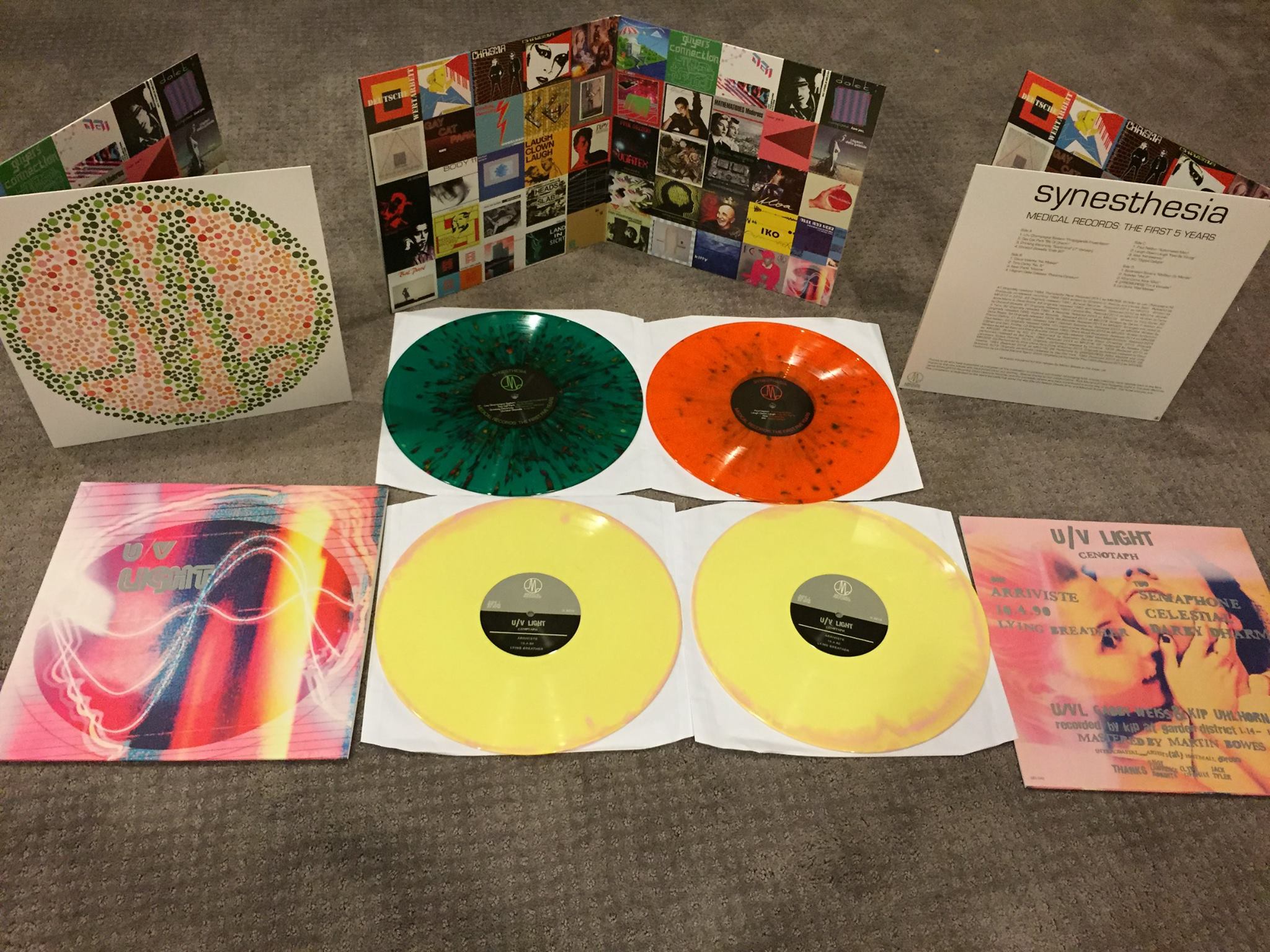 En 2015, Medical Records c'est huit enregistrements ! En tant que gérant de label, le DIY a-t-il une forte influence sur les travaux ?
In 2015, Medical Records it's 8 records ! As label owner, does the DIY have a strong influence on your work?
Indiscutablement, mais nous ne sommes pas 100% DIY. Les designs/templates sont conçus par Tyler. Le matériel source est préservé à partir de la meilleure source et le mastering effectué par Matrin Bowes (d'Attrition fame) à Londres. The plant imprime les jaquettes et presse les vinyles, donc nous ne sérigraphions pas nous-mêmes, etc. Si c'était le cas, on ne terminerait jamais rien !!!
It absolutely has a strong influence, but we are not 100% DIY. The designs/templates are done by Tyler. The source material is preserved from the best source and mastered by Martin Bowes in London (of Attrition fame). The plant prints the jackets and presses the records, so we don't screen print ourselves, etc. If that were the case, we would never get anything done!!!
Quels sont les projets à venir de Medical Records ? Parle-nous de vos prochaines releases.
What's the near future for Medical Records? Tell us about your next releases?
Nous avons deux sorties très excitantes à venir dans le courant de l'année. L'une est le nouveau LP Cloudland Canyon, une production absolument géniale. Les fans de leurs derniers EP et d'U/V Light vont être soufflés. Dans la même veine, on a le nouveau LP de Geneva Jacuzzi. Il a été enregistré par le célèbre producteur Chris Coady et il sera historique chez Medical. Avec aussi de superbes rééditions dont une compile des "tubes" vocoder de Zeus B. Held et les fabuleuses démos du britannique Red Fetish. C'est difficile à suivre !
We have two really exciting new releases coming up later this year. One is the new Cloudland Canyon LP which is an absolutely brilliant record. Fans of their last few EPs and the U/V Light are going to be blown away. Equally earth-shattering is the new LP by Geneva Jacuzzi. It was recorded by famous producer Chris Coady and will be one for the books for Medical. Plenty of great reissues as well such as a comp of Zeus B. Held vocoder « hits » and the fabulous demos by UK's Red Fetish. It's hard to keep up!
Mixtape
01. Kitty – Kinski (MR-048)
02. Roladex – Empty Streets (MR-031)
03. Aloa – Banane Zitrone (MR-029)
04. Severed Heads – 4.W.D (MR-035)
05. Chrisma – Calling (MR-004)
06. Kline Coma Xero – Left Behind (MR-036)
07. Alexander Robotnick – Les Grands Voyages De L'amour (MR-032)
08. Red Fetish – The Last Man (MR-055)
09. Dalek I – Destiny (Dalek I Love You) (MR-010)
10. Psychic Youth – The Future Now (MR-028)
11. ((PRESSURES)) – I'm A Vocoder (MR-030)
12. Body 11 – Hearts (MR-023)
13. Tse-Tse – So Viel Mehr (MR-043)
14. Null And Void – All Of The Old Humans (MR-040)
15. U/V Light – 10/4/90 (MR-046)
16. Mixed Feelings – Because Of You (MR-041)
17. Zeus B. Held – Cowboy On The Beach (MR-054)
18. Peine Perdue – Disparition Fantome (MR-047)
19. Secession – Betrayal (MR-049)
20. Le Cliché – Production Line (MR-042)
21. Laugh Clown Laugh – Feel So Young (MR-025)
22. Illustration Sonore – Our Bodies (MR-027)
23. Rollerskate Skinny – Bring On Stigmata (MR-037)