Who are you Infinite Waves?
Le label Danois Infinite Waves emmanché par Grøn depuis 2013 déroule de la bande magnétique oscillant entre ambient, techno, pop lo-fi et experimental à tout va. Guidée par une volonté créatrice impulsionnelle – à savoir publier dans l'instant ce qui vient d'être enregistré – la structure éditant pas moins d'une bonne vingtaine de cassettes par an, se pose ainsi tel un véritable tonneau des danaïdes, un réservoir quasi inépuisable que l'on sonde avec émerveillement les soirs d'hiver avec quelques favoris tels Claus Haxholm aka Assembler, Metalized Man et forcément… Grøn, de son véritable nom Bjarke Rasmussen, que l'on s'est empressé d'interviewer. En prime, celui qui réside à Copenhague nous a concocté une mixtape brassant assez fidèlement l'esthétique du label pour le moins nébuleuse.
Grøn l'interview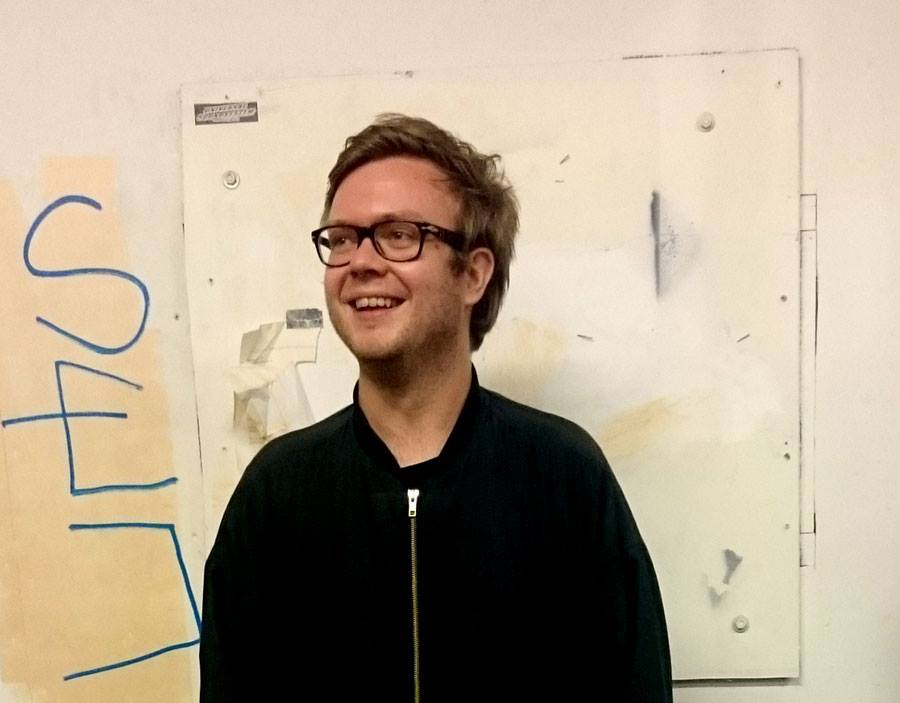 Grøn
Peux-tu nous raconter comment Infinite Waves a commencé ? Quelle a été ta motivation principale pour ce projet ?
Tell me how did Infinite Waves get started? What was your main motivation in this project?
Je pense que tout a débuté quand je jouais avec un enregistreur cassette quatre pistes, une Buddha Machine et quelques pédales de delay/reverb il y a quatre ou cinq ans. À ce moment-là, j'habitais un peu à l'extérieur de Copenhague et ça n'intéressait aucun de mes amis de jouer sur une installation musicale expérimentale, et je ne savais pas vraiment quoi en faire. Et je pense que j'étais trop timide pour envoyer mes productions à quelque label que ce soit, alors j'ai eu l'idée de les sortir par mes propres moyens. C'est là que j'ai lancé Infinite Waves en publiant les quatre premières cassettes, dont mon projet solo intitulé Grøn, il y a environ deux ans et demis.
I guess it all started out when I was playing around with a 4-track cassette recorder, a Buddha Machine and some delay/reverb pedals four or five years ago. At that time I was living a bit out of Copenhagen and none of my friends were interested in playing around with experimental-table-setup-music, so I didn't quite know what to do with this. And I guess I was too shy to send my material to any labels – so I figured I could release it myself. So I started Infinite Waves by releasing the first four cassettes including my solo project called Grøn around two and a half year back now.
Grøn est ton identité musicale. Peux-tu nous expliquer le lien entre ton label et ta musique ?
As Grøn you're a musician. Can you explain to us the link between your label and your music?
En réalité, pendant un temps Grøn a été un duo, mais mon ami Lasse a aujourd'hui son propre projet, Metalized Man, et je pense que j'ai toujours eu l'envie de m'essayer en solo. Au fil des ans, Grøn a évolué d'un truc drone très lo-fi à une ambient avec de plus en plus de ryhtmiques.
For a while Grøn was actually a duo-act, but Lasse my good friend now has his own project called Metalized Man and I guess I actually always wanted to try having a solo-act. Over the years Grøn has transformed from really lo-fi drone stuff to more and more rhythmic ambients stuff.
Le label a deux ans. Tu peux nous indiquer les étapes importantes de cette aventure ?
The label is two years old. Can you indicate us the big dates of this adventure?
Chaque nouvelle sortie est une nouvelle aventure : publier nos releases demande beaucoup de temps et j'y mets beaucoup d'efforts. Mais au cours de l'année qui s'est écoulée, Infinite Waves a beaucoup retenu l'attention de blogs et magazines. C'est bon de savoir que des gens partout dans le monde apprécient les trucs que je sors.
Every new release is a new adventure – it takes a lot of time to put out releases and I'm putting a lot of effort in it. But over the past year, Infinite Waves has gotten a lot of attention on blogs and magazines. It is so nice to know that people around the world like the stuff I release.
Quelle est la ligne directrice du label ? Y a-t-il une esthétique musicale, un concept que tu essayes de préserver à chaque release ? On voit une évolution depuis les origines, non ?
What's the artistic guideline of the label? Is there a musical aesthetics, a concept which you try to keep at every release? There is an evolution compared with the origin, isn't it?
C'est une chose très personnelle… Si on examine l'ensemble des sorties d'Infinite Waves, on a un très large panel de genres. Et comme il s'agit de mes goûts personnels, le genre s'est élargi et/ou a changé et continuera à le faire pendant des années. Mais certaines personnes m'ont rapporté qu'Infinite Waves présente une "sorte" de profil dans la musique que j'édite, sans plus de précision malheureusement.
It's a very personal thing… I mean if you look at all the releases there is out on Infinite Waves, there is a very wide spectrum of genres. And since it's my personal taste, the genre has expanded and/or changed and will still be changing over the years. But I have been told from some people that Infinite Waves has a "kind of" profile in the music I'm releasing, but that hasn't been specified further.
Quels genres de labels ont inspiré ton approche ?
What kind of labels inspired you in your approach?
Mes goûts personnels évoluent avec le temps, comme les les labels dont je suis l'activité. Pour l'heure, je trouve que Northern Electronics est l'un des plus intéressants. Mais il y en a plein d'autres intéressants, en particulier de nouveaux labels captivants. C'est une excellente façon d'explorer et trouver de nouvelles musiques, de se pencher sur les autres artistes publiés par un label qu'on apprécie, et de s'intéresser aux autres labels sur lesquels cet artiste a signé. C'est sans fin !
As my personal taste is changing over time, what labels I follow is also changing. Right now I think that Northern Electronics is one of the most interesting labels. But there are so many interesting labels, and especially new and interesting labels. It's the perfect way to explore and find new music, to check out other artists released on a label that you like, and to check out the other labels that this artist have been released on. It's endless!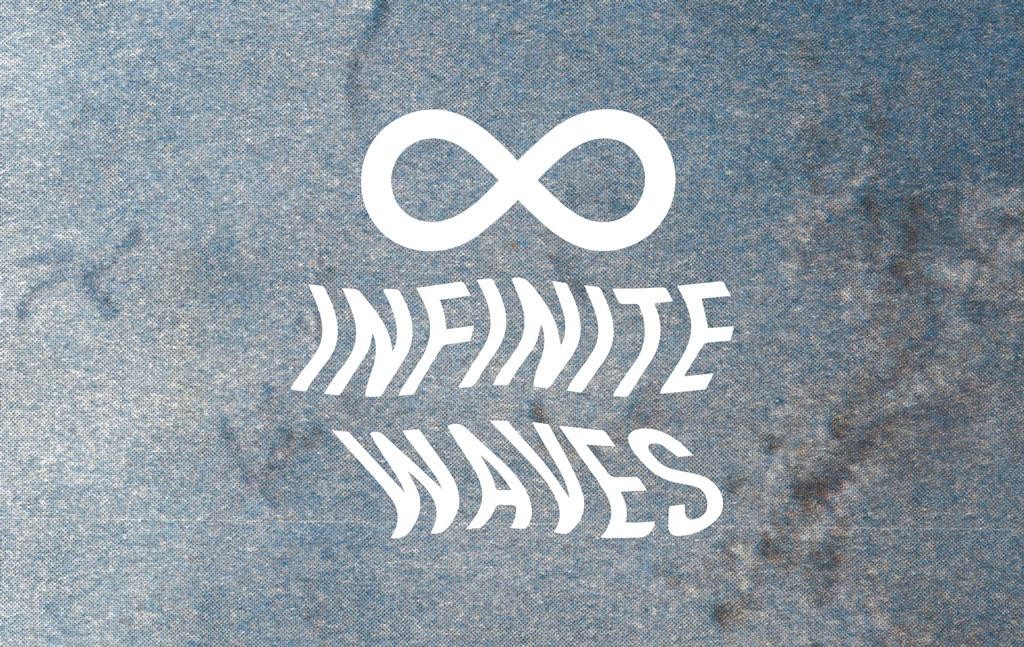 En tant que gérant de label, le DIY a-t-il une forte influence sur tes travaux ? Pourquoi privilégies-tu le format cassette ?
As label owners, does the DIY have a strong influence on your work? Why are you only choosing the cassette formats?
Infinite Waves a débuté comme un label exclusivement cassettes. Mais les deux premiers LP sont sortis, et deux autres sont en route. Je ne compte pas le nombre de cassettes que j'ai copiées, les heures passées à plier des jaquettes et étiqueter les cassettes. Mais quand un lot est terminé, ça vaut la peine de jeter au moins un œil à ces toutes releases toutes fraîches. Et c'est encore mieux d'envoyer de la musique aux gens et aux disquaires partout dans le monde, et de savoir que quelqu'un à Kyoto ou Paris va écouter ce que je sors. À l'avenir, j'espère faire plus de vinyles.
Infinite Waves started out as an only cassette label. But the first two LP's are out, and two more are on the way. I haven't counted the amount of cassettes I have dubbed, hours I've spend dubbing, folding covers and labelling the cassettes. But when a batch is done, it's really worth it just looking at all these fresh new releases. And what's even better is to send out music to people and stores around the world, and to know somebody in Kyoto or Paris will listen to the stuff I put out. In the future I hope to put out more vinyls.
D'après toi, quels artistes ont façonné la direction du label ? Comment choisis-tu les artistes avec lesquels travailler et quelles sont vos relations ?
According to you, what artists shaped the direction of the label? How do you choose the artists with whom you work and what are your relations with them?
C'est un peu comme une symbiose entre le label et l'artiste. Je fais mon possible pour donner à l'artiste autant de liberté que possible, aussi bien à l'écoute que visuellement. À peu près 90% des artistes d'Infinite Wave sont de Copenhague. Ici, la scène expérimentale a beaucoup progressé ces cinq dernières années, c'est donc logique de se maintenir au niveau local.
It's a kind of a symbiosis between label and artist. I strive to give the artists as much freedom as possible, both visually and sound wise. About 90% of the artists on Infinite Waves are here from Copenhagen. The experimental scene in Copenhagen has grown a lot the last past 5 years so it really makes sense to keep it local.
Le label a brassé un grand nombre de styles musicaux différents : electro, minimal, noise, ambient… Lesquels te motivent le plus aujourd'hui ?
The label brewed a great deal of different musical styles – electro, minimal, noise, ambient… What are the ones who motivate you most today?
Pour le moment, je pense surtout à des productions ambient ou électroniques expérimentales. Mais comme je l'ai déjà dit, c'est comme un organisme vivant, et je ne veux pas limiter Infinite Waves à un style ou une direction.
Right now I think it's mainly ambient and experimental electronic stuff. But as I mentioned earlier, this is a more living organism and I don't wan't to lock Infinite Waves in any genre or direction.
Tu es originaire de Copenhague, comme Posh Isolation. Es-tu en contact avec eux ? La ville est-elle source d'inspiration et de motivation pour les musiciens, comme Manchester l'a été en son temps ?
You come from Copenhagen like Posh Isolation. Have you got contact with them? Is this city convenient to the inspiration and motivation for musicians as Manchester in an another time?

Posh Isolation sort des trucs vraiment géniaux et c'est évidemment une excellente source d'inspiration. Je partage une grande salle de répétition avec quelques amis à Mayhem, où une bonne partie des artistes sortis sur Posh Isolation ont aussi leurs salles. Et Christian Stadsgaard apparaît sur le premier LP (F.E. Denning Descension Orchestra) sorti par Infinite Waves. Copenhague est une très petite ville, mais la scène musicale expérimentale est suffisamment importante pour être variée.
Posh Isolation is putting out some really great stuff and is definitely a great inspiration. I share a big rehearsal space with some good friends at Mayhem where a lot of the acts on Posh Isolation also have their rehearsal spaces. And Christian Stadsgaard is featured on the first LP (F.E. Denning Descension Orchestra) out on Infinite Waves. Copenhagen is a very small city, but the experimental music scene still big enough to have it's diversity.
Peux-tu nous parler des prochaines releases ?
Can you speak to us about your next releases?
Le prochain vinyle à sortir sera celui de Tobias Kirstein et Sune T.B. Nielsen. Et je travaille sur quatre nouvelles cassettes avec Antti Tovli, Soft Armour, Kraus et Infants.
The next vinyl out will be by Tobias Kirstein and Sune T.B. Nielsen. And I'm working on four new cassette releases with Antti Tolvi, Soft Armour, Kraus and Infants.
Peux-tu nous présenter ta mixtape ?
Can you present us your mixtape?
C'est un mélange de sons édités ou non par Infinite Waves. C'est toujours difficile de choisir, mais je pense que la combinaison de ces morceaux traduit bien l'ambiance du label en ce moment.
It's a mix of released and unreleased Infinite Waves material. It's always difficult to choose, but I think that the combination of these tracks pretty much pins the feeling of the label right now.
Mixtape
01. Infants – Island Shapes (excerpt)
02. Tobias Kirstein & Sune T. B. Nielsen – X (excerpt)
03. Equis – Bolas
04. Cathaya – Calibration
05. Soft Armour
06. Antti Tolvi – Keski
07. Kraus – X (excerpt)
08. EEAOO – ,-.-
09. Isorinne & Znurrfhek – Enskededalen
10. F (excerpt)
11. Metalized Man – Violation Code: Knife
12. Grøn