On le dit et on ne le répétera jamais assez : loin d'avoir englouti la matérialité fondamentale de la musique contemporaine, internet créé de nouveaux circuits permettant à  celle-ci de proliférer à  la fois pour des artistes à  l'audience étriquée et des tirages extrêmement limités. L'objet se vend malgré le téléchargement, bien que celui-ci migre vers des formats que l'industrie croyait révolus : les labels vinyles ou cassettes n'ont jamais été aussi nombreux. Un monde libre d'intermédiaires donc, mais inévitablement ultra-saturé : difficile de s'y retrouver dans cette nasse virtuelle aussi extensible, permettant à  tous, à  l'aide de trois bouts de ficelles, de se proclamer artistes ou labels. La massification, conjuguée à  la culture de l'instant, a pour facteur X le nivellement par le bas : l'originalité ploie chaque jour un peu plus sous une merde toujours plus consistante et informe. La liberté est une contrainte, en sciences politiques comme en musique. Beläten, label suédois initié et intégralement porté par le ténébreux musicien Thomas Martin Ekelund - dont la barbe ensanglantée peuple le groupe indus Trepaneringsritualen et le duo synth-wave Soma Sema -, compte plus de trente références sur bandes magnétiques où le Hollandais Ekman (lire) – que l'on invite le 26 septembre prochain au Petit Bain (Event FB) – côtoie German Army (lire), Distel ou plus récemment L'Avenir. Chacune de ces tapes s'inscrit dans une esthétique musicale oscillant entre black métal, électronique industrielle, minimalisme synthétique, néo-folk et post-punk, et se décline selon une unité graphique faite de photographies ou reprographies en noir et blanc. Depuis 2012 et la sortie de l'EP de Trepaneringsritualen, les tirages excèdent rarement la centaine d'exemplaires. Une poussière donc sur les autoroutes digitales précédemment décrites mais une véritable mine aux parois aussi inconfortables qu'insaisissables pour qui daignera en explorer les tréfonds. Visite souterraine donc par le biais d'une entrevue quasi mystique avec le massif Thomas Martin Ekelund, responsable ci-après d'un sampler du label en plus d'une mixtape susceptible de refroidir n'importe quel soleil plombant, mélangeant les codes sous une bannière à  l'oxymore provocante : Post-Avantgarde Pop.
Audio
Entrevue avec Thomas Martin Ekelund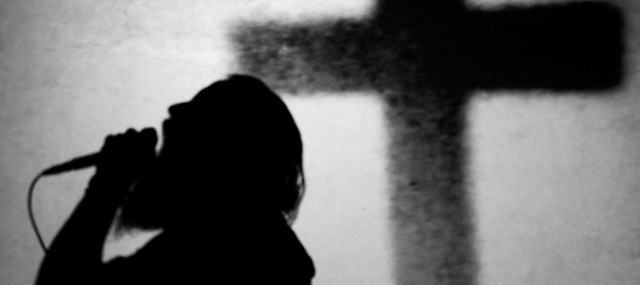 Dis-moi comment Beläten a commencé ? Par ailleurs, pourquoi ce nom ?
Tell me how did Beläten get started? Moreover, why this name?
Beläten existe depuis février 2012. J'ai créé de nombreux micro-labels par le passé et après une pause de trois ans, l'envie m'a repris. Beläten est un ancien mot suédois signifiant "effigies". Les cassettes (et les disques) ne sont que les représentations imparfaites de l'étincelle divine de créativité.
Beläten has been up and running since February of 2012. I've done many micro-labels in the past, and after a three-year break I had the urge again. The word beläten is an archaic swedish word meaning effigies. Cassettes (and records) are the imperfect representation of the true divine spark of creativity.
Tu es un musicien. Peux-tu nous expliquer le lien entre ton label et ta musique ?
You're a musician. Can you explain to us the link between your label and your music?
Ils s'influencent l'un l'autre, je suppose. Quelqu'un qui aime Trepaneringsritualen devrait jeter un coup d'œil à Beläten et vice versa. Ils font partie du même élan créatif.
They both ride on the coattails of each other, I suppose. Someone who likes Trepaneringsritualen might check out Beläten, and vise versa. They are ultimately part of the same creative drive though.
Le label a deux ans. Peux-tu nous indiquer les dates importantes de cette aventure ?
The label is two years old. Can you indicate us the big dates of this adventure?
La date de création du 10 février, que j'ai d'ailleurs ratée cette année, et chaque date de sortie, elles ont toutes la même importance.
Aside from the founding date of February 10th, which I coincidentally missed this year, and any release day, they are all of equal importance.
Quel genre de labels t'ont inspiré dans ton approche ?
What kind of labels inspired you in your approach?
J'ai toujours été attiré par les labels qui sont plus qu'une simple devanture/vitrine pour la vision des autres. Ce que les artistes apportent est clairement très important mais il devrait aussi y avoir quelque chose d'inhérent au label. C'est la raison pour laquelle j'aspire à la grandeur de Crass, Galakthorrö, Factory, Broken Flag, pour n'en citer que quelques uns. Une sélection minutieuse, des packaging homogènes, et un concept de base sont les clefs pour y arriver.
I've always been attracted to labels that are more than simply an outlet for other people's vision. Obviously what the artists bring to the table is of great importance, but there should be something of the label in there as well. That's why I'm aspiring to the greatness of Crass, Galakthorrö, Factory, Broken Flag, to name but a few. Careful curation, unified packaging, and a conceptual foundation are they keys to achieve this.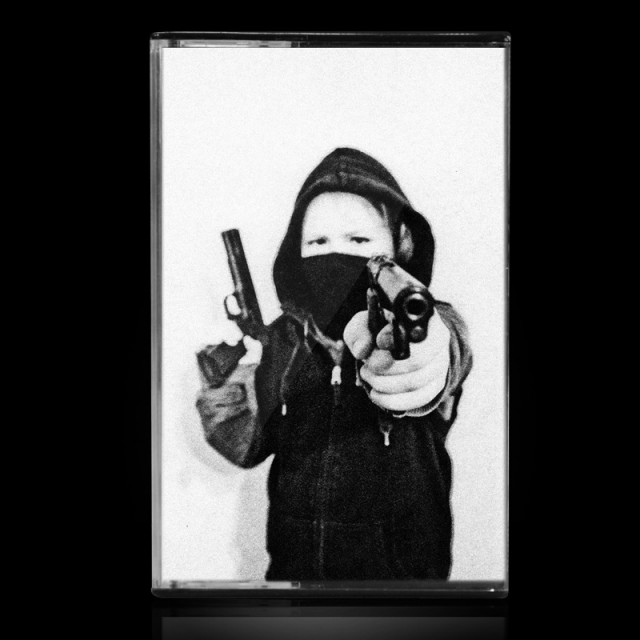 Le label brasse un grand nombre de styles musicaux différents (new wave, électro, minimale, noire, ambient, synth-pop). Quels sont ceux qui te motivent le plus aujourd'hui ?
The label brewed a great deal of different musical styles – new-wave, electro, minimal, noise, ambient, synth-pop… What are the ones who motivate you most today?
Tous les artistes Beläten partagent une certaine noirceur ineffable mais elle se manifeste de manière très différente. Ça ne m'intéresse pas de devenir un label de minimal wave, ou de drone, ou industriel. Ce qui m'intéresse c'est ce qu'il y a entre tout ça, et je veux m'assurer que personne ne puisse deviner la prochaine étape. La confusion est primordiale.
Ces derniers temps j'écoute beaucoup de métal occulte et d'indie pop, mais ça peut changer. Je suis trop agité pour rester dans un genre, ce qui devrait être évident étant donné la musique que je publie.
All Beläten artist share a certain ineffable darkness, but it manifests in many different ways. I have no interest in becoming a minimal wave label, or a drone label, or an industral label. I am interested in the spaces in-between, and I want to make absolutely sure that no-one ever feels comfortable guessing the next move. Confusion is essential.
Lately I've been listening a lot to occult metal and indiepop, but these things move in cycles. I am too restless to stay in one genre, which should be evident from the music I publish.
Pourquoi ne choisis-tu que le format cassette ?
Why are you only choosing the cassette format?
C'est un format économique et pratique pour commencer, mais l'avantage majeur, à mon avis, c'est son aspect éphémère. Ce format se dégrade et chaque copie aura ses propres défauts, faisant de chacune quelque chose d'unique. Je tiens absolument à utiliser d'autres formats dans le futur.
It's a cheap and easy format to get started with, but the main benefit, as I see it, is its transient quality. It's a format that degrades, and each copy will have it's own flaws making each instance unique. I fully intend to branch out onto other formats too in the future.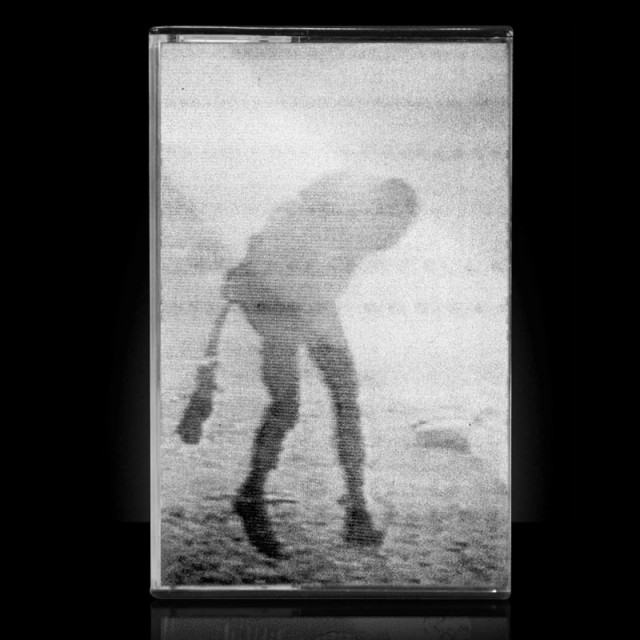 En tant que gérant de label, le DIY a-t-il une forte influence sur ton travail ?
As label owner, does the DIY have a strong influence on your work?
Étant donné le genre de musique que je préfère, il n'y a vraiment pas d'autres options. Bien sûr, tu peux toujours attendre que quelqu'un d'autre exauce tes rêves, mais ça ne mène généralement qu'à être déçu.
With the type of music I prefer there really aren't any other options. Sure, you can always wait for someone else to fullfil your wishes, but  that usually leads to nothing but disappointment.
Quel est le futur proche de Beläten ? Peux-tu nous dévoiler une des prochaines sorties?
What's the near future of Beläten? Can you present any of the new releases?
On vient de sortir trois cassettes par All Your Sister, Michael Idehall et Ashburn County. Il y aura une édition très limitée d'une cassette de Den Arkaiska Rösten pour la fin de l'été, ce après quoi je me concentrerai sur le superbe premier album de Veil of Light qui devrait être disponible aux alentours de fin aot/septembre.
We just released three cassettes by All Your Sisters, Michael Idehall, Ashburn County. There will be a very limited edition of a cassette by Den Arkaiska Rösten late summer, after which I will put all focus on the wonderful debut LP by Veil of Light that will be available in Late august/september or there about.
Pour finir, peux-tu nous présenter ta mixtape ?
To finish, can you introduce your mixtape?
Temple of Beläten est une petite heure de groove dance occulte, de boucles de cassettes dance hall, de musique de marche funèbre pour la swine generation et tout ce qu'il y a d'(in)imaginable entre tout ça, sélectionné parmi les 31 premières sorties de Beläten. Post-Avantgarde Pop !
Temple of Beläten is a little over an hour's worth of occult dance grooves, jerking tape loop dance hall, marching music for the swine generation and anything (un)imaginable in-between, culled from the 31 installments of Beläten thus far. Post-Avantgarde Pop!
Mixtape Temple Of Beläten
01. Temple of Beläten (Intro)
02. Blitzkrieg Baby – Children In Uniform MMXXIII
03. Marrow Mandler – Bound Forward
04. Michael Idehall – Spiderwoman
05. Michael Idehall – Snake Messiah (Distel Remix)
06. Distel – White Soldier
07. Xiu – Dark Day
08. Kord – Running Through The Night
09. Grand Mal X – Tricks of a Trade
10. Imiafan – The Park
11. Ashburn County – Ghost Stories
12. Ekman – Synthesis
13. Three Winters – Atrocities (Th.Tot. Remix)
14. L'Avenir – Fall Out
15. Cryme – The Drop
16. All Your Sisters – Whites
17. Dmitry Distant – System Control
18. Sebastian Melmoth – Prosopagnosia (Exaggerated Mix)
19. Veil of Light – Gebo
20. German Army – Stone Walls