The KVB, l'interview
Entre Hartzine et The KVB c'est une histoire qui dure… Nous les avons repérés, ils nous ont filé le track exclu, Discipline, pour notre compile sur le feu label BEKO DSL, on les a invités sur Paris, organisant au passage leurs deux premières dates françaises… On est pas peu fier de se dire qu'on a un modestement participé à l'éclosion du groupe dans le paysage musical hexagonal. Chroniqués à maintes reprises dans nos colonnes, on s'est dit qu'on allait faire l'impasse sur Of Desire (pourtant excellent disque synthétisant tout ce que le groupe fait de mieux…) pour mieux s'intéresser à leur aspirations de carrière. C'est avec toute la timidité qui les caractérise que Nick et Kat ont répondu à nos questions… Pour rappel le duo se produira le 5 Juillet à Paris à l'occasion des cinq ans de Petit Bain.
Hello, vous étiez de passage récemment à Paris, comment s'est passé le concert ?
Hello, you were in Paris recently, how was the show?
Vraiment génial. Pour nous, c'est assurément le meilleur concert qu'on ait jamais donné à Paris. Toutes nos dates françaises ont été fabuleuses, et Paris n'est qu'un de ces temps forts.
It was really great. For us it was definitely the best show we've played in Paris so far. All of our shows in France were fantastic, and Paris was just one of the many highlights.
On vous suit depuis longtemps, vous nous aviez d'ailleurs offert le morceau Discipline pour notre compilation sur Beko DSL, on vous a vu grandir, évoluer… Comment expliquez-vous ce succès si fulgurant ?
We've been following you since a while, you also gave us the exclusive track Discipline for our compilation Beko DSL, we've seen you grow, evolve… How do you explain this dazzling success ?
On s'est simplement attachés à faire ce qu'on aime en essayant de rester aussi productifs que possible, qu'il s'agisse d'écrire de nouvelles chansons ou de créer des visuels pour les concerts. On cherche continuellement à s'améliorer.
We've just kept focused on doing what we like and have tried to keep as productive as possible, whether it's writing new songs or making new visuals for the live shows. We always want to keep improving what we do.
Comment qualifieriez vous votre musique ? On parle souvent de darkwave, de shoegaze, de post-punk… Mais vous êtes au-dessus de tout ça… D'où viennent vos influences ?
How would you describe your music? We often speak of darkwave, shoegaze, post-punk… But you are above of all that … What are your influences?
Nos influences sont très diverses, du jazz à la techno industrielle. Je n'avais jamais entendu parler de « darkwave » ou « coldwave » avant d'entamer ce projet, et je continue à m'étonner de voir ces labels affectionner notre musique, alors qu'on ne peut pas dire que j'aie écouté beaucoup de « coldwave ».
Our influences are very varied, we like elements of everything from Jazz to Industrial Techno. I'd never heard of genres like "dark wave" or "cold wave" before I started this project, and it's still a bit strange for me to see these labels attached to our music, as I wouldn't say I've ever listened to much "cold wave".
Vous changez régulièrement de label (Clan DestineRecords, A Records, Cititrax…), comment se porte le choix des personnes avec qui vous souhaitez travailler ?
You regularly move from one label to another (Clan Destine Records, A Records, Cititrax …), how do you choose the people you want to work with?
Tout vient de nos rencontres et des personnes qui ont envie de sortir notre musique. On a connu beaucoup de labels, tous différents, mais ça tient à ce qu'on voulait rester dans la nouveauté et atteindre d'autres publics. Et puis on n'a jamais été tenus par des contrats à long terme. Pour l'heure, on est contents de bosser avec Invada.
It just comes through who we meet and who wants to release our music. We have used a lot of different labels, but that's just been because we've wanted to keep things fresh and keep reaching new audiences. We've also never been tied down to any long-term contracts yet. At the moment we are very happy working with Invada.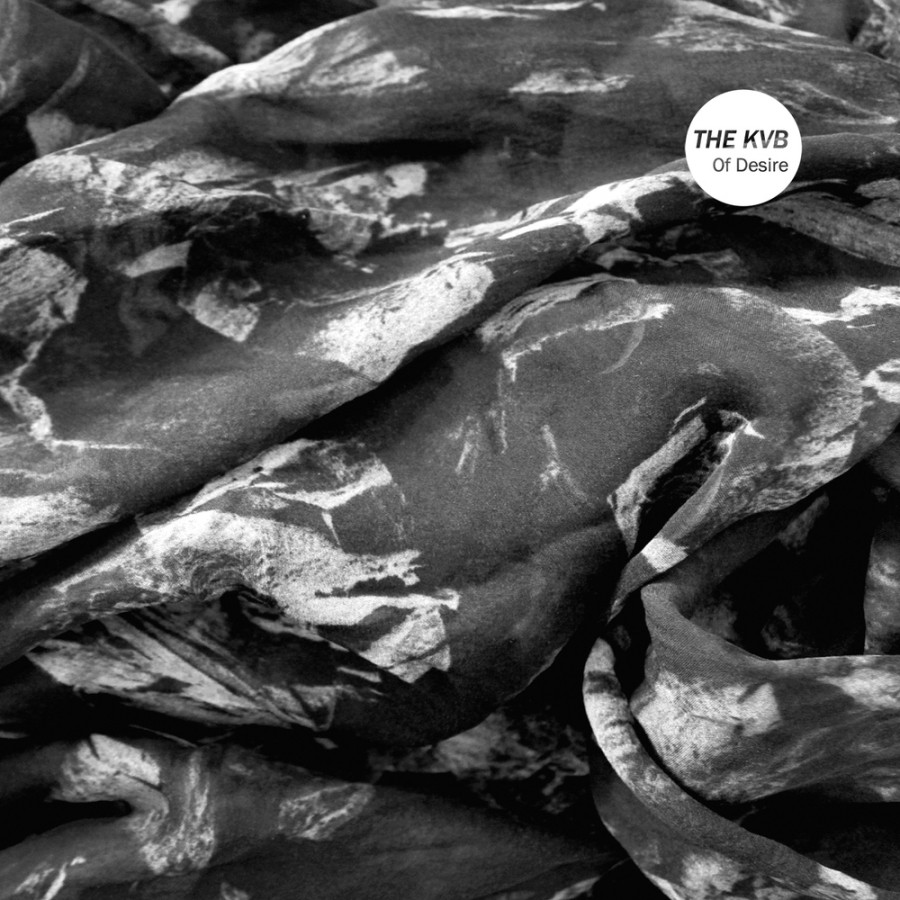 On était un peu anxieux concernant votre dernier LP Of Desire, vous sortez parfois deux albums par an, et on avait un peu peur que la formule soit éculée… Pourtant Of Desire s'avère être un disque magistral et innovant… Quelle est votre recette pour enchainer des disques aussi percutant et surprendre à chaque fois ?
We were a bit anxious about your last LP Of Desire, you sometimes get out two albums per year, and we were a little bit afraid that the formula might be overused… However Of Desire turns out to be a masterful and innovative album… How do you succeed in creating such powerful and surprising LPs every time?
Pour Of Desire, on voulait juste sortir un LP qu'on pourrait voir comme l'apogée de tout ce qu'on a fait jusqu'à présent, concentré dans un même album. Notre objectif était de combiner les chansons plus intuitives de nos tous premiers enregistrements et les sonorités expérimentales de Mirror Being, rehaussées de quelques idées neuves et une nouvelle approche de la production.
With Of Desire we just wanted to make an LP that could be seen as the pinnacle of everything we've done so far, together on one LP. Our goal was to combine the more immediate songs of our first few records, with the experimental sounds of Mirror Being, combined with a few new ideas and a different take on the production.
In deep est le premier clip où vous vous mettez en scène, pourquoi avoir attendu si longtemps ?
In deep is the first music video where we can see you playing, why did you wait so long?
La vidéo ne nous montre pas vraiment en train de jouer de nos instruments, mais oui, on nous voit. Je pense que si ça n'est jamais arrivé avant, c'est parce qu'on a fait toutes nos précédentes vidéos nous-mêmes et que l'intention portait davantage sur la texture des vidéos et l'émotion du corps.
You don't actually see us playing instruments in the video, but yes you do see us. I guess the reason we haven't been seen in a video before is because we've made all our previous videos ourselves and the intent has been more on the videos texture and bodily affect.
On retrouve dans Of Desire des morceaux beaucoup plus électroniques que d'habitude comme Silent Wave ou Awake… Était-ce un besoin d'aller dans de nouvelles directions ? De se réinventer ?
We can find in Of Desire much more electronic tracks than usual, like Silent Wave or Awake… Was it the answer to a need to go in new directions ? To reinvent yourselves?
Ces pistes sont le résultat de nos expérimentations récurrentes avec davantage de synthés et de séquenceurs, mais je n'irais pas jusqu'à dire qu'elles sont le signal d'une nouvelle direction. Il y avait quelques morceaux électroniques sur nos albums, mais je dirais que celles-ci sont mieux peaufinées que tout ce qu'on a fait jusqu'à maintenant.
Those tracks were the result of our increased experimentations with using synths and sequencers more, but I wouldn't say they are necessarily signaling a new direction. We've always had a few electronic tracks on our albums, but I'd say these ones are more refined then anything we've done like that before.
The KVB c'est pour Klaus Von Barrel… Qu'est ce qui se cache derrière ce pseudonyme ?
The KVB stands for Klaus Von Barrel… What is behind this pseudonym?
Klaus Von Barrel n'existe plus et l'histoire de ce nom devrait rester un mystère.
Klaus Von Barrel doesn't exist anymore and the history of that name should remain a mystery.
Vous avez eu aussi un projet plus pop, Die Jungen. Était-ce une parenthèse ou prévoyez vous de continuer le projet ?
You also had a pop project, Die Jungen. Was it just a break or are you planning to go on with this project?
Ce projet est terminé. J'ai sorti un disque, mais j'ai trouvé que le concept était allé aussi loin qu'il le pouvait. Quand j'ai du temps, je travaille sur des projets neufs et différents, et je dirais qu'on retrouve des éléments de Die Jungen dans certains morceaux que j'ai produits, mais si je venais à les diffuser ce ne serait pas sous ce nom.
No that project is finished. I released one record, but as a concept I felt it had gone as far as it could. When I have time, I am sometimes working on new, different projects and I'd say that there are elements of Die Jungen in some of the tracks I have made, but if they are ever released it wont be in that name.
Enfin, Nick, Kat, vous êtes en couple à la scène comme à la ville. Comment équilibrez-vous cette relation ?
Last question : Nick, Kat, you're a couple on stage and in life. How do you balance this relationship?
C'est naturel, on est ensemble depuis maintenant cinq ans et pour nous, c'est complètement logique de travailler avec la personne dont tu te sens le plus proche. On aime être ensemble et ce n'est pas difficile d'être sans arrêt en compagnie de l'autre, sur la route ou à la maison.
It's natural for us, we have been together over five years now and for us it makes complete sense to make work with the person you feel most in tune with. We enjoy being together so it's not difficult for us to be in each others company all the time, either on the road or at home.
Audio
The KVB – Silent Wave