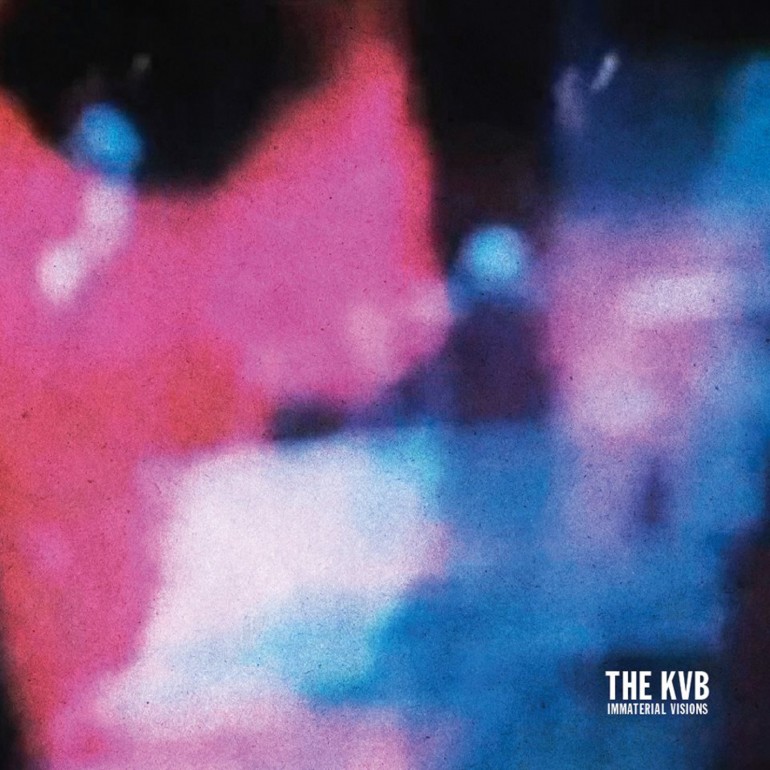 On pourrait reprocher à Hartzine de faire l'apologie des artistes que l'on apprécie, mais ce serait là réduire le talent de ces mêmes musiciens que nous suivions alors qu'ils n'étaient que de jeunes pousses. Car oui, il faut se rendre à l'évidence, The KVB fait partie de ces projets qui ont su nous surprendre et nous ravir au fil des sorties. Trois albums en trois ans pour le duo anglais qui s'est tout d'abord lancé comme un obscur caprice post-adolescent de raviver dans le coin d'une chambre les braises d'une cold-wave post-mortem sur lesquelles bien d'autres auront tenté de souffler, sans talent. La suite, nous la connaissons par cœur : après un passage remarqué sur les labels Downwards et Clan Destine Records, c'est au tour des Ricains de Minimal Wave via leur subdivision Cititrax de jeter leur dévolu sur la musique anachronique et infernale du couple Klaus Van Barrel et Kat Day, revisitant une fois encore les spectres mélodiques d'une Angleterre poisseuse et embrumée.
Tout commence par Shadows, single cinglant, clippé une fois de fois de plus par Kat Day herself et jeté en pâture aux internets par un label aussi sournois que bienveillant en guise d'outil de communication pour ce futur Immaterial Visions à paraître. Impossible de ne pas se sentir happé par ce mélange de néo-psychédélisme et d'acidité, cocktail abrasif aussi fascinant que tonitruant. Et si l'album Always Then laissait entrevoir la possibilité d'un certain virage plus noisy, Dayzed le confirme avec brio, rendant hommage à un shoegaze à faire blêmir My Bloody Valentine. Des contorsions bruitistes entrelacées de vocalises traînantes et lancinantes habillent ces mélodies d'une rugosité extrême qui avait fini par manquer à des artistes phare du genre, comme A Place to Bury Strangers, pour ne citer qu'eux.  Et pour ceux qui en douteraient encore, il suffira de se passer For a Day pour s'en convaincre. Mais si cela doit en rassurer certains, le duo n'a pas pour autant succombé à la surenchère de barouf des larsens.  Old Life, perle de minimalisme lo-fi, subjugue par un maniérisme électronique hérité des eighties et vicié par une distorsion qui monte crescendo, emmenant l'auditeur vers d'autres sphères. Très logiquement, on ne peut s'empêcher de penser à Blank Dogs ou encore The Soft Moon à l'écoute de ce court LP, bien trop court évidemment, mais doté d'une richesse intarissable. Et là où Pray to the Light Machine ravira nos corbacs 2.0 de mélodies digitales nappées de mélancolie funeste et fleurant l'odeur croupie des cimetières, Lines secoue de sa ligne de basse mortifère, petit bijou dancefloor pour tout nightclubber en mal de néons.
Donc peu ou pas de déceptions sur cet Immaterial Visions, si ce n'est l'absence des remixes attendus de Regis et Silent Servant certainement reportés afin de fournir un peu plus un single à venir. Quoiqu'il en soit le groupe prouve avec ce nouveau disque qu'il n'est plus le challenger d'autrefois, et confirme une fois pour toutes les espoirs que nous avions mis en lui. J'aimerais pouvoir dire qu'avec Immaterial Visions, The KVB a atteint des sommets, mais je crois que nos Londoniens ne finiront jamais de nous surprendre.
Vidéo
Tracklist
The KVB – Immaterial Visions (Minimal Wave/Cititrax , 2013)
1. Shadows 2. Dayzed 3. I Only See the Lights 4. Lines 5. Old Life 6. For the Day 7. Pray to the Light Machine 8. Human