Spiritualized – Sweet Heart Sweet Light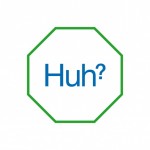 Le nouvel album de Spiritualized est épique. Et par épique, je veux dire épique. Propre à l'épopée, donc :
Épopée (n.f.) :
– Long poème en prose au style soutenu qui exalte un grand sentiment collectif, souvent à travers les exploits d'un héros historique ou légendaire ;
– Suite d'évènements extraordinaires, d'actions éclatantes qui s'apparentent au merveilleux et au sublime de l'épopée ;
– Aventure fabuleuse. (dixit le Trésor de la langue française informatisé)
#internetjunkies : c'est ça que « épique » veut vraiment dire. Je comprends bien le LOL et le MDR du concept d'epic fail, bien sûr. Mais si on se met à utiliser cet adjectif si facilement (disons, pour un lol cat), quel mot utiliser quand on veut vraiment dire « épique » ? Quand on veut parler de Sweet Heart Sweet Light, par exemple ?
Depuis Ladies and Gentlemen We Are Floating in Space, l'album de 1997 en forme de chef-d'œuvre, le marteau de Jason Pierce a continué à taper sur le même clou sans trop se remettre en question, et Sweet Heart Sweet Lightne déroge pas à la règle. Spiritualized fait partie de ces groupes qui, d'AC/DC et des Beach Boys à Beach House et Girls, sonneront toujours à peu près pareil, mais toujours avec grâce et majesté. Sans chercher à se renouveler, on essaie d'aller plus loin, de creuser plus profond.
L'album est nouveau, donc, mais le son est toujours aussi chaud et organique, vibrant et sensuel : les ingrédients dont on fait des choses intemporelles. Ça a l'odeur de la sueur et de la fumée de cigarette, la texture du bois et de l'acier et du cuivre et de la peau. Spiritualized ne sonne comme rien d'autre, justement parce qu'il sonne comme n'importe quoi d'autre. C'est comme un smoothie survitaminé fait de tous les fruits rock'n'roll de tous les temps. C'est la brillance des Beach Boys mélangée à la générosité décontractée des Rolling Stones, l'indolence de Dinosaur Jr. superposée à la grandiloquence ingénue de Tears For Fears. Et j'en passe. Tout à la fois.
Et apparemment, ça na pas été facile d'en arriver là. Il a fallu deux ans, plusieurs studios répartis entre Los Angeles, le Pays de Galles et Reykjavík pour enregistrer l'album, et une année entière pour le mixer. Avec des morceaux allant jusqu'à 8'52 (Hey Jane, single héroïque et galopant qui se paie le luxe d'une deuxième introduction à 3'39), Sweet Heart Sweet Light est plus calibré pour accompagner les longs voyages monotones que les poses cigarettes. Pour utiliser un cliché (ce qui est toujours bien pratique) : c'est la musique que le Denis Hopper d'Easy Riders pourrait écouter sur son chopper, sur la route pour là où c'est chaud et où les filles sont grandes et nues et élancées et planent sous un soleil de plomb. Mais surtout, c'est la bande-son d'un voyage où le point de chute importe moins que la trajectoire, de sorte que l'on arrive à destination complètement béat, en ce demandant ce qu'on est venu faire là.
Les chansons sont toujours construites plus ou moins de la même façon. Une ligne mélodique est répétée inlassablement, entraînant avec elle une magnifique machine harmonique qui grandira jusqu'au maximalisme, jusqu'à ce qu'on oublie comment tout ça a commencé. À grand renfort de chœurs, de cordes et de cuivres, chaque morceau est une épopée flamboyante.
Sweet Heart Sweet Light ne contient pas vraiment de point culminant, justement parce que chaque titre essaie de construire son propre moment paroxystique. Sur un socle rythmique basse-batterie solide et serein, les éléments mélodiques se superposent et s'épanouissent parfois jusqu'à la débauche dissonante (Headin' for theTop Now). Au centre de tout ça émerge le chant de Jason Pierce, limité mais touchant, parce qu'honnête (« The better a singer's voice, the harder it is to believe what he is saying », comme l'a dit David Byrne).
Chaque titre respire la liberté : c'est l'odeur de l'improvisation, de la jam session. L'improvisation est une chose merveilleuse. Dans sa forme la mieux réussie, elle peut créer un imbattable sentiment de communion amicale, voire de transcendance collective. Mais le problème, c'est que trop souvent, ça sonne comme une réunion de dimanche après-midi de musiciens qui confondent leur instrument avec leur pénis. Chez ces gens-là, on appelle une guitare une ache et un trombone un os (« bone », en anglais, ce qui sonne mieux, effectivement, mais quand même). Et on porte des t-shirts « tie-and-die ». Et des boucs.
Rien de tout ça, chez Spiritualized. On peut compter sur Jason Pierce pour faire comprendre à chacun où est sa place. Personne ne cherche à sonner plus fort ou à paraître plus virtuose que son voisin. Chacun met un peu de sa propre énergie dans l'aventure musicale et fait de son mieux pour servir la chanson avec modestie et dévotion. Non pas en jouant plein de notes, mais en jouant les bonnes.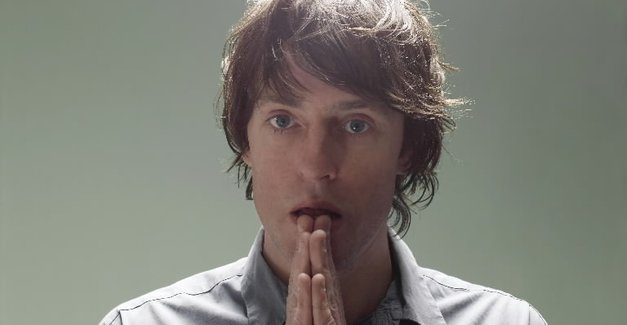 Dans sa forme la plus pure, une séance d'improvisation est la définition, faite avec des sons, de l'être ensemble.
Le charme, voire la magie, de Spiritualized, provient en grande partie de l'ingénuité de l'ambition. Il s'agit de convoquer un sentiment simple et universel, et de l'exalter avec la fougue et l'enthousiasme les plus sincères dont on dispose. Ça tourne souvent autour de l'amour, que ça soit sa présence, son absence, son ambiguité (Too Late), qu'il soit pour l'autre (Hey Jane) ou pour soi-même (So Long You Pretty Things), à la première personne ou non.
Il y a un goût certain pour la transcendance et la spiritualité, chez Jason Pierce. Et ça s'entend autant dans la musique que dans les paroles, qui contiennent leur lot de « Lord » et de « Jesus » et de « soul » et de « pray », mais surtout qui tendent à fonctionner comme une litanie.
Elles possèdent toujours cette simplicité lumineuse dont on fait les belles choses. « Help me Lord, / Help me Jesus, / 'Cause I'm lonely and tired. / Help me Lord, it ain't easy, / 'Cause I live with the blinds. / I've got no reason to believe in anything. » (So Long You Pretty Things) : ça n'est pas vraiment de la poésie, mais pas besoin de le dire deux fois pour se faire comprendre. Et le truc, c'est que c'est justement dit plein de fois, peu ou prou sans variations. L'effet produit est sentimental au possible. En s'enroulant sur eux-mêmes, les mots tendent à perdre leur matérialité et à disparaître pour ne laisser que l'essence du sentiment convoqué. Et quand cette dynamique incantatoire est supportée par force trompettes, choristes, cordes, guitare électrique, breaks de batterie et accords majeurs qui rock et qui roll en ostinato cavalier, c'est là que c'est beau, mon frère, et c'est là que c'est beau, ma sœur.
Chez Spiritualized, on ne cherche pas le sentiment le plus sophistiqué possible : on en prend un tout simple, connu de tous, et on l'exalte. Et de la même façon qu'il n'y a qu'un nombre limité d'histoires mais une infinité de façons de les raconter, les sentiments ne sont pas innombrables, mais il y a moins d'étoiles dans le ciel que de manières de les mettre en musique.
Sur ces belles paroles, faites entrer Jésus et l'été dans votre cœur : Sweet Heart Sweet Light.
English Version
Spiritualized's new album, "Sweet Heart Sweet Light," is epic. And by epic, I do mean epic.
Epic (adj.):
1. Noting or pertaining to a long poetic composition, usually centered upon a hero, in which a series of great achievements or events is narrated in elevated style.
2. Resembling or suggesting such poetry.
3. Heroic, majestic, impressively great.
That's what "epic" really means. I understand the whole joke-concept of "epic fail," but, well, if you start using this adjective so easily (say, for a lol cat), what word do you use when you actually want to mean "epic"? When you want to talk about "Sweet Heart Sweet Light," for example?
Since "Ladies and Gentlemen We Are Floating in Space," the 1997 album that looked like a masterpiece, Spiritualized's hammer has been hitting pretty much the same nail with slight variations, and so does the new LP. Jason Pierce's band seems to be one of those that, from AC/DC to Beach House, will always sound pretty much the same, but always with grace and/or majesty. And, in Spiritualized's case, with gorgeousness.
Not trying to do something new, they attempt to go further, to dig deeper.
The shape of the sound is still so warmly organic, vibrant and sensual: the stuff with which a-temporal things can be made. It smells like sweat and cigarette smoke and feels like wood and steel and brass and skin.
Spiritualized sounds like nothing else, because it actually sounds like anything else. It's like a super energetic smoothie made of all the rock'n'roll fruits available. It's the brightness of the Beach Boys melt with the laid back generosity of the Rolling Stones, it's the slacking of Dinosaur Jr. mixed with the ingenuous pomposity of Tears For Fears. All at the same time.
Apparently, it hasn't been easy to reach that richness: it took two years, several studios scattered between L.A., Wales, and Reykjavik to record the album, and an entire year to mix it.
With tracks that can run to 8'52 ("Hey Jane," a galloping single so heroic that it dares a second intro at 3'39), "Sweet Heart Sweet Light" is more for monotonous long trips than for cigarette breaks. If you allow me to use a cliché (they are always useful): that's the music Easy Riders' Denis Hooper would listen to on his chopper, riding on the road to where it's burning hot and the girls are high and skinny and naked. But most of all: it's the soundtrack of a journey whose end matters less that its trajectory, so you reach destination blissfully happy, but you forgot what you came here for.
The songs are always built more or less the same way. A melodic line is repeated tirelessly, driving a grandiose harmonic machine that will grow to such maximalism that you won't remember how it began. It's a blazing epic tale supported of choirs, strings and brasses.
"Sweet Heart Sweet Light" does not really contain any highlight, because each track actually tries to build its own apex. On a solid and serene drum-bass rhythmic tango, melodic elements are superimposed. They blossom and they flourish so greatly that they sometimes flirt with dissonance ("Headin' for the Top Now"). In middle of that bouquet emerges the singing of Jason Pierce, limited but moving because honest ("the better the singer, the harder it is to believe what he sings," said honesty expert David Byrne).
A thrilling smell of freedom exudes from each song: it's the smell of the jam session. Jamming is a marvelous thing. In the best form, it can create an unbeatably moving feeling of friendly communion and collective transcendence. The thing is: too often, jamming bands are just a bunch of nerdy musicians who mistake their instrument for their penis.They call a guitar an "ache" and a trombone a "bone." And they wear tie and die shirts. And goatees.
But in a good jammy song, no one tries to be louder or more virtuoso looking than the guy playing on his side. Everybody puts a bit of his own energy on the musical adventure and tries to serve the song in the best way possible, with humbleness and devotion. Not playing a lot of notes, but playing the right ones.
A good jammy song is the definition, made with sounds, of togetherness.
Spiritualized is a jamming band. And on "Sweet Heart Sweet Light," more than ever (or at least as much as in "Ladies and Gentlemen We Are Floating In Space"). But one of the good ones. We can trust Pierce to make everyone know where he belongs.
The charm, verily the magic, of Spiritualized, stems strongly from the candor of its ambition. Each song convokes a simple and universal feeling, and supports it with a fierce and naïve enthusiasm.
Things always hang around an egotistic study of love; its presence, its absence or its ambiguity ("Too Late"); may it be for someone else ("Hey Jane") or for oneself ("So Long You Pretty Things").
Pierce's taste for transcendence and spirituality is expressed more than ever on the new album. And it rings as much in the music itself than on the lyrics, which deal a lot with the holy stuff, offering generous amounts of "Lord" and "Jesus" and "soul" and "pray."
But above all, the holiness of the songs rests on their litaniesque functioning.
The lyrics are always carry that bright simplicity that makes things heavenly beautiful. "Help me Lord, / Help me Jesus, / 'Cause I'm lonely and tired. / Help me Lord, it ain't easy, / 'Cause I live with the blinds. / I've got no reason to believe in anything." ("So Long You Pretty Things"): it's not exactly poetry, and no need to hear it twice to get what it means. And the thing is: you will hear even more than twice. And the result is that the words themselves tend to disappear, just like in a litany, and what's left is the essence of the feeling brought by the song. And when it's supported by royal horns and graceful choirs, a dramatic acoustic piano and enlightened strings, a gallant electric guitar and daring drum breaks, all of them playing major chords and rocking and rolling on a terrific ostinato, that's when it's beautiful.
Spiritualized is not about finding the most sophisticated feeling. It's about taking a simple one, known and experienced by everybody, and exalting it. And just like there is a limited number of stories, but infinitely various ways to tell them, the range of feelings is not endless either, but there are less stars in the sky than different ways to convey them through music.
Please take a moment to think about that, and make Jesus and the summer heat enter your heart: "Sweet Heart Sweet Light."
Audio
Tracklist
Spiritualized – Sweet Heart Sweet Light (Fat Possum, 2012)
01. Huh? (Intro)
02. Hey Jane
03. Little Girl
04. Get What You Deserve
05. Too Late
06. Headin' For the Top Now
07. Freedom
08. I Am What I Am
09. Mary
10. Life Is a Problem
11. So Long You Pretty Thing