Rachel Levy – L'interview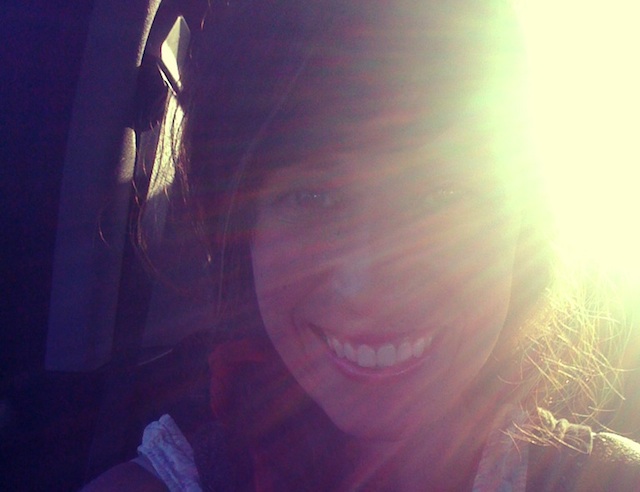 Rachel Levy, artiste déjantée qui vit à Los Angeles et amie d'enfance de Mat Cothran, prend quelques minutes de sa journée pour répondre à nos questions et présenter en exclusivité pour Hartzine Wilder, le nouveau titre de Teen Porn, avant de retourner sur facebook, twitter, tiny chat, courir sur la plage et dormir dans un parking.
Comment es-tu devenue musicienne?
How does it come that you're musician?
On passait beaucoup de musique classique à la maison pendant mon enfance. Mes premiers souvenirs remontent à des nuits bercées par les cassettes des Quatre Saisons de Vivaldi ou de la 6e Symphonie de Beethoven.A lot of classical music was played in my house growing up. My earliest memories are falling asleep nightly to Vivaldi's The Four Seasons and Beethoven's 6th Symphony via cassette tape
Y a-t-il un morceau ou un musicien qui t'a poussé à faire de la musique ?
Is there a song or a musician who influenced you to do music?
Non, pas en particulier. J'ai toujours été émue par la belle musique, peu importe laquelle.
Nothing in particular. I've always been easily moved by beautiful music, doesn't matter what.
Tu as de multiples projets musicaux : Kiss Kiss Fantastic, Teen Porn, Gay Boiz, Persona LA Ave, Kitteh Fur… Lequel est le plus important pour toi ?
You have a lot of musical projects… Kiss Kiss Fantastic, Teen Porn, Gay Boiz, Persona La Ave, Kitteh Fur?  Which one is the most important to you?
Mon dieu, question suivante ! Impossible de répondre. Je les aime tous.
Oh my god! next question! Impossible. Love them all.
Dis-m'en plus sur tes procédés de création dans Kiss Kiss Fantastic et Teen Porn, qui fait quoi ?
Tell me about the creative process… Who makes what, in Kiss Kiss Fantastic and Teen Porn?

Dans Kiss Kiss Fantastic, Jeremy et moi échangeons des idées musicales par email ou parfois par téléphone. Il m'envoie quelque chose, je chipote ou ajoute d'autres idées et lui renvoie. Le processus se répète jusqu'à l'achèvement du morceau. Jeremy joue de la guitare/batterie/voix. Je joue du synthé/voix/trompette/etc. Dans Teen Porn, Mat amène un morceau qui tue. J'ajoute quelques paroles et mélodies vocales, parfois des synthés. Nous envoyons ensuite le résultat à Satan pour approbation.
For Kiss Kiss Fantastic, Jeremy and I throw around musical ideas via e-mail or sometimes on the phone about what we want to do. He'll send me something. I'll mess with it or add ideas and send it back. We repeat the same process until song is complete. Jeremy plays the guitar/drums/vox. I play the synth/vox/trumpet/whatever.For Teen Porn, Mat comes up with the killer tracks. I'll add some demented lyrics/vocals, sometimes synth. We then send it to Satan for approval.
Tu en es où dans ces projets ? Tu enregistres un album ou tu évolues au jour le jour ?
How far have you got with both of the projects? Are you recording an album or do you enjoy doing music on a day-to-day basis?
Si je ne faisais pas de musique au jour le jour, je me tuerais. Je serais une vraie feignasse. Mais avec KKF, Teen Porn et Gay Boiz, nous sommes en train d'enregistrer un album pour le moment.
If I didn't do music on a day-to-day basis, I'd kill myself. I'd be lazy as fuck. KKF, Teen Porn, and Gay Boiz are working on a full length album currently.
Dans Violet, tu dis « If I had dreams, I'm sure I'd share them with you »…Tu peux partager quelques-uns de tes rêves avec nous ?
In Violet you say « If I had dreams I'm sure I'd share them with you »… Could you share some of them with us?

Jouer de la musique avec mes meilleurs amis, dépenser mon argent, traverser le monde et les galaxies.
Play music forever with my best friends, give all my money away, travel the world and the galaxies.
Comment as-tu rencontré Mat Cothran?
How did you meet Mat Cothran?
Nous avions cours de science ensemble en 4e dans la classe de Madame Hetherington. Il m'a fait passer un petit mot et nous avons été collés. Nous sommes devenus d'excellents amis. C'est vrai.
We had 8th grade science together in Mrs. Hetherington's class. He passed a note to me and we totally got detention. We became best friends. Seriously.
Ta vision de la musique est-elle différente depuis que tu as rencontré Mat ?
Is your vision of music different since you met Mat?
Absolument. Mat est la personne la plus talentueuse que je connaisse. Sa musique vient droit du cœur, magnifiquement sincère et vraie. C'est un héros musical.
Definitely. Mat is the most talented person I've ever known. His music is straight from the heart, beautifully honest, and real. He is a musical hero.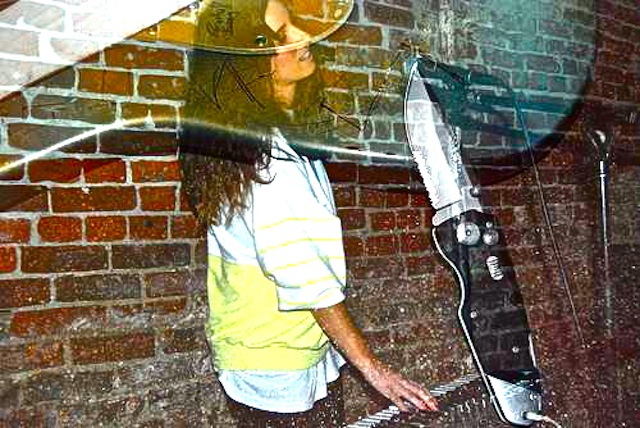 Comment définirais-tu ton style ?
How would you define your pop style?
Tout est une question de mélodies et d'harmonies.
I'm all about melodies and harmonies.
Y a-t-il un groupe dont la carrière est un exemple pour toi ?
Is there a pop band or singer whose carrier is an example to you?

THE BEACH BOYS
Être un artiste en Amérique, c'est comment ?
How is it to be an artist in America nowadays?
C'est n'importe quoi. Tout le monde peut être un artiste s'il a un ordinateur portable et une chambre pour enregistrer.
It's whatever, dude. Anyone can be an artist if they have a laptop and a bedroom to record in.
Que penses-tu du côté visuel de la musique ? Est-il important pour toi ?
What do you think of the « video side » of music? Is it important to you?

Il peut avoir un grand pouvoir quand il est pertinent. Je trouve que Tyler T Williams et Jamie Harley conçoivent des vidéos/images qui placent l'artiste ou la chanson à un niveau supérieur.
It can be very powerful when done 'right'. I think Tyler T Williams and Jamie Harley do killer visuals/videos that always enhance the artist/bring the song to a new level.
Penses-tu tourner en Europe ?
Are you planning to tour in Europe?
J'aimerais beaucoup mais $$$$$ !
Would love to but $$$$$!
A quoi ressemble une journée de Rachel Levy ?
How does a « Rachel Levy day » look like?

4h30 Réveil
4h50-6h40- Je vais au boulot en écoutant des morceaux ou je cherche des idées pour mes projets, je bois du café
7h-7h30 Je m'assoupis dans un parking de Starbucks
8h-15h Je travail dans une école —->facebook/tweet/café/joue à Four Square
16h-18h Je vois ma famille, je cours sur la plage puis retourne chez moi
19h-22h Je profite de mon mari, travaille mes morceaux
23h-2h Détente —> tinychat
4:30 AM- Alarm
4:50-6:40- Drive to work —> listen to tunes/work on ideas for tunes/drink coffee
7-7:30 Nap in Starbucks parking lot
8-3 Work at School —->facebook/tweet/drink coffee/play 4 square
4-6 Kick it with family, run on beach, drive home
7-10 Kick it w/ husband, work on tunez
11-2 am Chill —> tinychat
Peux-tu nous présenter ton nouveau morceau ?
Could you introduce the fresh tune to us?
Wilder par Teen Porn
Vidéo de Fabien Le Gourrierec
La chanson est inspirée d'une histoire de fantômes d'Anne Wilder
Wilder by Teen Porn
Video by Fabien Le Gourrierec
Song is based on a ghost story by Anne Wilder
Veux-tu ajouter quelque chose ?
Is there something else you'd like to say?
Je vous aime tous ! <3!
I love you all! <3!
Retrouvez la chronique du split vinyle, récemment paru sur Amdiscs, de Teen Porn et Coma Cinema ici.
Audio
Vidéo