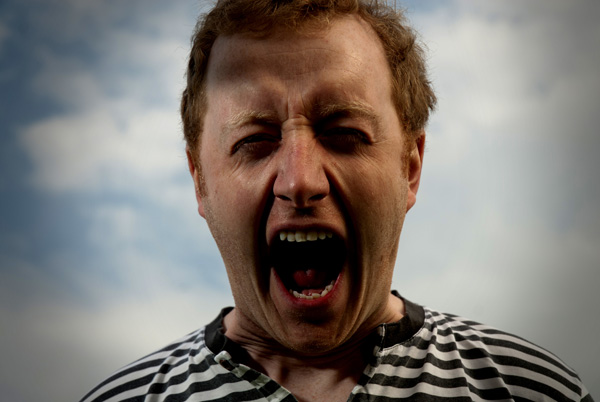 Si Phil Kieran est loin d'avoir la renommée d'un Max Cooper, producteur comme lui émanant de Belfast, il n'en a pas moins le réseau et la reconnaissance de ses pairs. En témoigne son ultime projet sous le patronyme franchouillard de Le Carroussel, fraîchement passée à la moulinette de la crême internationale en la matière avec en guest sur cet EP de remixes Andrew Weatherall, David Holmes, Ivan Smagghe ou Felix Martin d'Hot Chip. Celui qui s'invite de par son électronique onirique et tripée sur les set de James Holden à huit du mat' au Berghain répond à nos questions, avec gouaille.
Selon toi, entre tes débuts et aujourd'hui, ta musique a-t-elle évolué (en style, genre ou sources d'inspiration) ou te semble-t-elle être restée la même ?
From the beginning of your career up today has your music changed (in style, genre, inspiration) or it has been always the same?
Oui, ma musique évolue continuellement, pour la simple raison qu'à mon avis, les gens qui ne font pas évoluer la leur finissent par disparaitre en l'espace de deux ans. J'aime simplement rester en mouvement et faire ce qui me semble le mieux sur le moment, pas ce qui est à la mode ou ce qui est vendeur, juste ce qui m'apparaît comme étant le futur de la musique. Je n'ai sans doute pas toujours raison mais j'estime qu'essayer de faire quelque chose de neuf te rend plus intéressant que si tu te contentes de copier l'artiste phare du moment.

Yes, it changes all the time, for one reason I find people that make the same music will disappear in a couple of years. I just like to move around and make what feels right at the time, not just what is in fashion or what is selling, just how I see the future of music. I don't always get it right but I think that trying to make something new, makes you more interesting than copying the most successful artist at the time.

Le Carrousel est le nom de ta nouvelle identité musicale mais aussi celui de ton nouvel album : pourquoi as-tu choisi ce nom ? Et de qui est constitué Le Carrousel ? Y-a-t-il un quelconque projet collectif ou es-tu seul derrière cette entité ?
Le Carrousel is the name of your new project and also the title of your new album: why did you choose this French name? And who is Le Carrousel? I mean behind this name there is a collective music project (like a band) or there's only you with your mind and your ideas?
Je suis celui qui est assis sur le fauteuil du pilote mais je fais appel à beaucoup de musiciens pour mettre en son mes idées. Je suis incapable de jouer du violoncelle, ou encore bien de la guitare. Il est donc préférable d'engager des spécialistes. Le nom de ce projet trouve son origine dans l'idée d'un carrousel tournant comme la planète peut le faire chaque jour, du matin au soir, encore et encore. C'est plus profond que ça, mais néanmoins je trouvais l'idée plutôt psychédélique.
I am the main guy behind the driving seat, but I used lots of musicians to bring out my ideas. I can't play cello or I can't play guitar (very well) so it's best to get people who do it almost every day. The name Le Carrousel is based on the idea of a carousel rotating, like the planet rotating every day, we go round like night time, morning time, again and again: sometimes enjoying it and sometimes not. It goes much deeper than that, but I though the image was quite psychedelic.
Plusieurs titres de Le Carrousel ont été remixés par des DJ célèbres comme The Hacker ou Ivan Smagghe. Que peux-tu nous dire de ces collaborations ? Les connaissais-tu auparavant ? Avez-vous réellement travaillé ensemble ou chacun de votre côté ?
And always for Le Carrousel album, some tracks have been remixed by some well kwon international DJ such as The Hacker, Ivan Smagghe, etc.: what about the collaboration with them? Did you already known them? Did you work together or each one on his sight?
Certains sont des amis proches et d'autres simplement des personnes rencontrées au détour de mes pérégrinations. À vrai dire, la seule personne que je n'ai jamais rencontrée en chair et en os se trouve être Jesse Somfay : j'ai simplement consulté son profil Facebook et l'ai contacté par ce biais. En tous les cas ce sont toutes des personnes que j'apprécie vraiment en tant qu'artistes et à qui j'ai demandé comme une faveur de pouvoir créer ensemble quelque chose de spécial.
Some people are close friends and some people are guys we met on the way, the only person I have not actually met in the flesh is Jesse Somfay: I just looked hill up on Facebook and contacted him there. It's all people I really like as artists and called in some favours just to put this special thing together.
Quel est ton morceau préféré de cet album ?
Which is your favourite track of this album?
Sans doute le remix fait par The Hacker sur le remix album.
Possibly The Hacker remix on the remix album.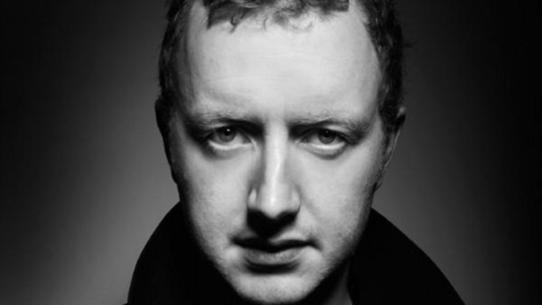 Si cet album devait être choisi comme BO d'un film, quel genre de film cela pourrait-il être ?
If the music of the album could be taken for a movie soundtrack, it would be for which kind of film?
Un film bourré de sentiments… Peut-être un film au rythme lent, un film psyché, coloré.
I guess it would have a lot of feeling, maybe slow paced, psychedelic, colourful.
À ton avis, quel genre de personnes va tomber amoureux de ce disque ?
Which kind of people do you think we will fallen in love with your last album?
J'espère que ce disque aura du sens pour les gens et qu'il les accompagnera longtemps.
I would hope for it to have a lot of meaning for people and that it will stay with them for a long time.
Qu'en est-il de l'illustration de l'album ? Pourquoi as-tu choisi ce rose éclatant ?
What about the illustration of the album: why did you choose a so bright pink colour?
C'est une variation de la pochette de l'album original, réalisée par Glenn Leyburn, qui est aussi réalisateur. Nous avions imprimé la pochette sur une énorme toile qu'on étendait sur scène pour certains concerts. On l'a découpée en 225 carrés de 12'' de côté et on les a utilisés pour en faire la pochette du vinyle en édition limitée.

It's a variation of the original album cover, it was designed by Glenn Leyburn who is also a film director. We had the original cover blown up onto a huge canvas and displayed at some shows we done, then taken down and cut up into 225 squares 12″ then used as the limited edition vinyl covers.

As-tu prévu de monter bientôt sur scène ? Et si oui, où et quand ?
Have you planned some live concerts? If yes when and where?
Oui, une fois mes corvées d'été terminées !
Yes just finished loads over the summer.
Interview : Daniela Masella
Traduction : SLH
Audio
Vidéo