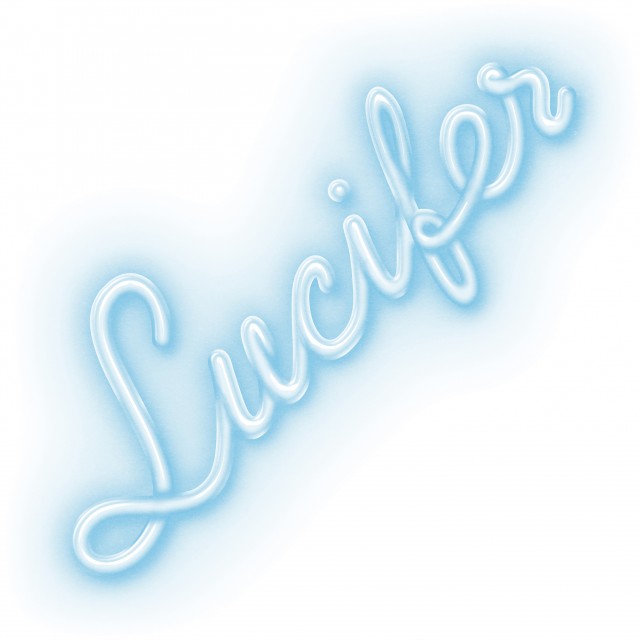 D'évidence, certaines formations résistent mieux – artistiquement s'entend – à  la chape de plomb créative que peut représenter l'esquisse d'une renommée fortuite. Citons – sans balancer outre mesure - Memoryhouse, signé sur Sub Pop après quelques singles encourageants (To The Lighthouse, Bonfire), qui s'avéra incapable, sur leur LP The Slideshow Effect, d'accoucher d'autre chose que d'un continuum de fadaises oscillant entre basses prétentions et néant absolu. Des poubelles, ras la gueule, de l'histoire que n'est pas prêt de fréquenter Peaking Lights, autre duo, ayant déjà  survolé l'écueil fatidique du second album avec l'inépuisable 936 (lire) paru l'année passée sur Not Not Fun. A dire vrai, que l'été fut long et agréable, baigné de cette ode lascive à  l'adresse des cieux, délayant ses faveurs entre le tempo magnétique d'All The Sun That Shines et l'ivresse sensitive de Tiger Eyes (Laid Back). Faisant suite à  la verve plus psyché lo-fi d'Imaginary Falcons (Night People, 2009), 936 tenait déjà  du manifeste hypno-pop quasi indépassable, enrobant d'une basse ronde et obnubilante le cheminement flegmatique d'évanescentes mélodies. A ce titre d'ailleurs, la comparaison inversée avec les Chromatics de Johnny Jewel, leur double antithétique, prend tout son sens, ces derniers étant à  la nuit ce que Peaking Lights est au jour, à  savoir une indicible accoutumance charriant toute notion de temporalité. Obsédant mais diurne donc. Chose pouvant étonner à  l'heure où une nuée de formations se prévalent de la fascination pour le morbide et la mystique associée, les Peaking Lights – comme leur patronyme l'indique si bien – honorent la vie, chantent la lumière et l'amour, et ce, sans porter les stigmates d'horripilants curaillons.
Franchissant pas à  pas les étapes de leur carrière, Indra Dunis et Aaron Coyes, résidant alors encore à  Madison dans le Wisconsin – lieu de conception leur premier enfant et de 936 – et Å"uvrant pour la scène locale par le biais de leur magasin The Good Style Shop - sorte de brocante vintage, friperie et salle de concert – se laissent séduire par les exigeants labels Weird World (How To Dress Well, Washed Out), division de Domino, et Mexican Summer. En suivant, ils opèrent un retour en Californie après une escapade d'un mois à  Brooklyn, au Gary's Electric studio, afin de coucher sur bande Lucifer, à  paraître le 18 juin prochain. Loin de se sentir grisé par l'intérêt suscité par de-là  la blogosphère et ailleurs, le couple réédite sur Lucifer le processus créatif de 936 - le format étant sensiblement analogue, huit morceaux dont deux, introductif et conclusif, exclusivement instrumentaux – étayant ce dernier d'une instrumentation aussi luxuriante que raffinée, en plus d'une production d'orfèvre, signée Aaron Coyes himself, en partie aidé par Al Carson (Oneohtrix Point Never). Mêmes causes, mêmes effets, les sommets d'antan deviennent les Everest d'aujourd'hui, susceptibles de subjuguer n'importe quel quidam un tant soit peu attentif à  la frénésie de détails ornant chacune des compositions. Une fois l'indolent prologue Moonrise consumé, la guitare d'Aaron étire langoureusement Beautiful Son aux confins d'une impénétrable quiétude – ayant trait aux joies de la parentalité – avant d'ouvrir sur Live Love, véritable décoction dream-pop à  la délicatesse roborative. Cosmic Tides, sa basse plus lourde et ses duveteuses réverbérations inoculent cette sensuelle caresse dub propre au duo tandis que Midnight et Lo Hi - le single – colorent, à  la guitare et aux claviers, l'envoûtante voix d'Indra de motifs reggae très largement influencés par Big Youth et consort. Dilaté sous le double effet d'une sérénité percluse de beats opiacés, le temps reprend alors son court et son rythme sur le sémillant Dream Beat, véritable point d'orgue de Lucifer, où l'on se plaît à  se perdre, entre profusion des textures, des arrangements et autres saturations luminescentes.
Indra nous raconte ci-dessous le reste, les quelques mixtapes concoctées à  l'occasion de la sortie de Lucifer complétant idéalement le tableau. Peaking Lights sera à  l'affiche de la Villette Sonique le 29 mai prochain en compagnie de Julia Holter et Dirty Three.
Audio
Entretien avec Indra Dunis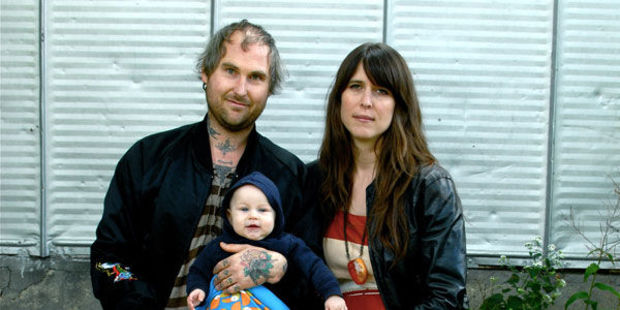 Indra, comment décrirais-tu ta personnalité et celle d'Aaron ? Influencent-elles votre approche de la musique ?
Indra, how would you describe yours personalities with Aaron? Would you say it is relevant to the way you approach music in general?
Je dirais que je suis plutôt tranquille, réfléchie et réservée, alors qu'Aaron est plein d'énergie, enthousiaste et extraverti. Il se fait des amis partout ! Je pense vraiment que nos énergies transparaissent au travers de notre musique… Parce qu'on on est différents, on se lance des défis en permanence. Nous sommes tous deux très têtus. On s'encourage mutuellement à  faire de notre mieux.
I think I am pretty mellow, thoughtful and reserved, and Aaron is highly energetic and enthusiastic, as well as outgoing. He makes friends everywhere! I'm sure our energies translate in our music… Because we're different, we challenge each other all the time. We're both very head strong. We push each other to do our best.
Comment avez vous initié Peaking Lights ? En quoi ce projet est-il différent de Rahdunes, votre premier groupe ?
How did you start Peaking Lights? How is it different from your first project Rahdunes?
Nous avons créé Peaking Light en 2008, après avoir déménagé dans le Wisconsin, et laissé derrière nous un de nos potes au sein de Rahdunes, à  San Francisco. Tout naturellement, on a voulu se lancer dans une nouvelle aventure musicale. Radhunes était plutôt axé sur de l'improv' drone et psych noise, alors que Peaking Lights est né de l'envie de créer de la pop moderne et bordélique. Tout a débuté dans un appartement minuscule en plein hiver pour se poursuivre ensuite dans une maison gigantesque au beau milieu de nulle part, dans la campagne du Wisconsin. Nous avions la place pour installer un studio en plus du calme nécessaire pour pouvoir se concentrer. C'était vraiment un très bel endroit, entouré d'arbres et de collines, sans parler de la rivière Wisconsin et de la faune sauvage. Un endroit vraiment plein d'inspiration, parfait pour y vivre et faire de la musique.
We started in 2008, after we moved to Wisconsin and left our bandmate in Rahdunes in San Francisco. We naturally needed a new music project. Rahdunes was more improvised drone/ psych noise, and peaking lights was started with the idea of creating « fucked modern pop ». We started our band in a tiny apartment in the dead of winter, and soon moved to a huge house in the middle of nowhere, countryside wisconsin, where we had room for a studio and the isolation to really focus. It was a beautiful spot surrounded by trees and hills, the wisconsin river, and tons of wildlife. It was really an inspiring place to live and work on music.
Vos mixtapes donnent déjà une bonnes idée de vos horizons musicaux. Mais quelles sont vos principales influences ?
Yours mixtapes already gives us a good idea of some of your musical influences, but could you tell us more about your most important influences?
Nos influences musicales sont tellement variées, tout comme nos mixtapes ! Je ne saurais pas choisir lesquelles sont les plus importantes. Au début, Peaking Lights était pas mal influencé par des groupes de krautrock des années 70, comme Cluster, Flaming Tunes, du dub et du reggae, de l'afro beat, du garage et des 45 tours de soul, même d'autres groupes tels que New Order et Tom Tom Club…
Our musical influences are so varied, like our mixtapes! It's impossible to name a couple as being the most important. PL was initially very inspired by kraut rock bands from the 70s, Cluster, Flaming Tunes, tons of Dub and reggae artists, afro beat, garage and soul 45s, and even bands like new order and tom tom club…
Album après album, chaque disque de Peaking Lights semble refléter une profonde introspection. Que représente la musique pour toi : un chemin pour se libérer soi-même ou un moyen de se couper du monde ?
One after another, all of the Peaking Lights albums seem to reflect a deep introspection. What does music represent to you: a way to free yourself or a way to cut yourself off the world?
Composer et jouer de la musique est une activité très libératrice, et il s'agit aussi de partager tout ça avec les autres. Dans l'idéal, toute musique fait passer un bon moment à  celui qui l'écoute. Je pense qu'on peut vraiment se sentir connecter les uns aux autres à  travers la musique. C'est pour ça qu'on compose toujours en pensant à  ceux qui nous écouteront. Même si, parvenir à  expliquer d'où vient notre musique reste chose difficile, il faut vraiment creuser au plus profond de soi – on doit vraiment se laisser aller pour pouvoir le trouver.
It's a freeing experience to write and play music, and it's also about sharing with others. Music is ideally enjoyed by the listener and can hopefully make them feel good as well! I think people really connect with each other through music. we always write with the intention to make music not just for ourselves but for everyone that hears it. Although, it's not easy to explain the process of where that music comes from, it's a place beyond yourself – you've got to let go of yourself to really find it.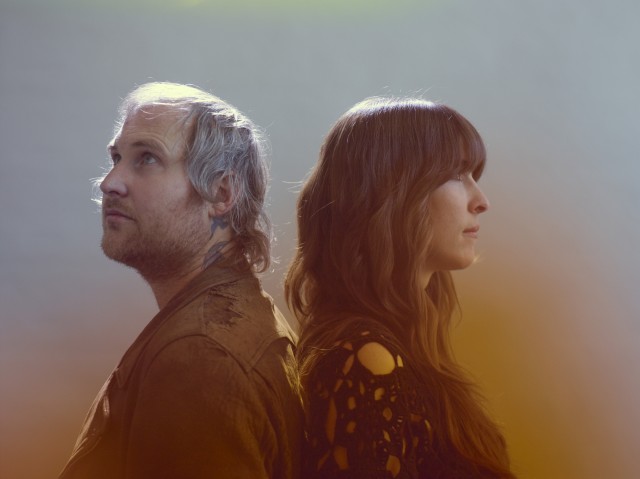 Parlons de votre discographie. Imaginary Falcons est sorti sorti en 2010 sur Not Not Fun, tout comme 936 l'année d'après. Quelque chose a-t-il changé depuis Imaginary Falcons, notamment en terme de processus créatif ?
What about your discography? Imaginary Falcons was released in 2010 on Not Not Fun label, like 936 the year after. Has anything changed since Imaginary Falcons, including your writing process?
En fait, Imaginary Falcons est sorti en 2009 sur Night People Records, et ce n'est qu'un peu plus tard que Not Not Fun l'a sorti sur cassette exclusivement. Shawn Reed, qui s'occupe de Night People, a sorti tous nos premiers enregistrements, y compris notre toute première cassette, Clearvoyant, en plus d'Imaginary Falcons et Space Primitive. Je pense que nous évoluons en permanence en tant que groupe, on apprend de nouvelles choses et on cherche à  exprimer d'autres idées. Bien entendu, Imaginary Falcons reste cohérent malgré tout, ayant été composé un été alors que nous vivions en pleine campagne. Je pense que cela nous a beaucoup inspirés. Le matos était très limité, on utilisait des magnétophones d'occasion pour s'enregistrer, et n'importe quel micro qui traînait dans le coin. Une grande partie de l'album est issue de séances d'improvisations. Quelques uns de morceaux étaient déjà  écrits, mais sans grande structure. C'est aussi assez vrai pour 936 : les morceaux étaient déjà  écrits, mais modifiés suite à  de l'improvisation, enregistrés live sur l'album. La plus grande différence entre Imaginary Falcons et 936 reste que nous avons eu accés à  un studio d'enregistrement pour le second. Imaginary Falcons reste très lo-fi, en comparaison, mais sur 936, on peut enfin entendre tous nos instruments !
Actually, imaginary falcons was released on night people records in 2009, and then later not not fun released it on cassette only. Shawn Reed who runs night people put out all our early recordings including our first cassette release, clearvoiant, then Imaginary falcons and space primitive. I think as a band we are always changing, and learning new things and expressing new ideas. But of course there are threads that tie the albums together. imaginary falcons was written that first summer living out in the country, and i think it's very inspired by that experience. We had limited resources and recorded ourselves on 2nd hand reel to reel tape machines, with whatever mics we had lying around.. a lot of the record was recorded improvisations, parts of live jams. some songs were written, but still pretty loose, structurally. thats true for 936 too, the songs are somewhat written, but then they were jammed out live on the record. The biggest difference between IM and 936 is that we actually went into a nice recording studio to record 936. IM was very lo-fi in comparison, but on 936 you were able to actually hear all the sounds we were making!
Que signifie le titre de votre nouvel album, Lucifer ?
What's the meaning of the album title, Lucifer?
Lucifer signifie  »porteur de lumière », et fait référence à  la lumière de l'étoile du matin ou au premier rayon de lumière le matin. C'est aussi une référence à  la planète Vénus, qui est plus facilement repérable le matin.
Lucifer means « bearer of light » and refers to the morning star or first light in the morning. It also refers to the planet venus which is visible best in the early morning.
Quels sont vos objectifs avec cet album ?
Did you have specific goals for Lucifer?
Nous voulions qu'il y ait pas mal de groove sur Lucifer, et cela parce que nous avions accès pendant un mois dans le studio à  du matériel dont nous ne disposions pas habituellement – y compris un piano ! Ceci dit, le processus d'écriture est resté le même que pour nos albums précédents : quelques morceaux ont été écrits chez nous, surtout tout ce qui est batterie et basse, mais le reste inclue pas mal de mélodies et de parties chantées improvisées au studio. La majeure partie de l'album a été écrite en studio, en fait. Je dirais que nous voulions juste faire de la bonne musique, de la musique que l'on puisse vraiment ressentir.
we wanted it to have a lot of groove, and because we were able to spend almost a month in the recording studio we had access to all this stuff that we don't normally have – like a grand piano! But it was still written in a similar way to our previous records, some of the parts were written at home, especially the drum and bass lines, but then the rest including a lot of melodies and vocals were jammed out in the studio. Most of it was written in the studio, actually. I think our only goal was creating a good feel, music you can feel in your whole being.
Qu'est-ce qui vous a poussé à  glisser autant de références dub et reggae dans 936, puis Lucifer ?
What drew you to the dub and reggae influence on 936 & now Lucifer?
Ce n'était pas vraiment prévu, mais c'est vrai qu'on a toujours été fans de dub. Un jour, alors qu'on bossait sur 936, Aaron m'a demandé si je pouvais jouer un rythme reggae à  la batterie. Bien sûr, je lui ai tout de suite répondu :  »Hors de question !  ». Les rythmes reggae sont vraiment durs à  jouer, surtout si on veut bien le faire ! Il a réussi à  me convaincre malgré tout, alors j'ai essayé et c'est comme ça qu'est né Birds of Paradise dub version. Ce n'est pas vraiment parfait en termes de rythmique, mais c'est mon interprétation perso d'un rythme reggae. Je n'irais pas jusqu'à  dire qu'on fait du dub, on est juste un peu inspiré par le genre !
It wasn't really that planned, but we just always loved dub. One day when we were writing 936, Aaron asked if I could play a reggae beat on the drums. My answer was of course, no way! It's really hard to play reggae drums, especially well! But he convinced me to try, so I did, and thats when we recorded « birds of paradise dub version ». it's not really accurate drumming, but more my own interpretation of a reggae beat. I don't think we are a dub band, just influenced by it!
Lucifer sort sur Mexican Summer et Weird World. Tu peux nous dire quelques mots à leur sujet ?
Lucifer was released on Mexican Summer and Weird World. Could you say a few words about them?
C'est un plaisir de travailler avec ces deux labels ! Ils ont tous deux derrière eux une équipe solide de gens qui vous aident à  transformer vos rêves en réalité !
Both labels are great to work with! It's great to have solid team of people helping you bring your dreams into reality!
Restez-vous en contact avec Night People et Not Not Fun, vos premiers labels ? Avez-vous d'autres projets avec eux ?
Are you still in touch with Night People and Not Not Fun, your previous labels? Would you consider any other project with them?
Bien sûr ! On est restés en contact avec les deux ! 936est toujours sur NNF, et nos autres enregistrements sortent toujours sur Night People de Shawn Reed. Shawn est un très bon pote et il nous sera toujours très important. On sera toujours très heureux de bosser avec lui.
Sure! We're still in touch with both! 936 is still released by NNF, and our other recordings are still being pressed by Shawn Reed at Night People. Shawn's a great friend and will always be very dear to us. We would always be happy to work with him.
L'esthétique graphique de vos albums est-elle primordiale à  vos yeux ? Si oui, pourquoi ?
Is the graphic & aesthetic aspect of your album important? If so, could you explain us why?
Aaron est impliqué dans tout ce qui est design. Il s'est chargé de la couverture de 936, et a conceptualisé celle de Lucifer. Même si au final, Robert Beatty s'en est occupé, ainsi que Leif Podhajsky pour la jaquette, et nous en sommes très contents ! Se préoccuper de l'esthétique en tant que groupe reste primordial. Cela révèle beaucoup de ce que l'on est au final, et c'est l'image que l'on présente au monde.
Aaron is especially involved in all the artwork, and created the 936 art, and also conceptualized the Lucifer cover art. But we had Robert Beatty do the final cover art for Lucifer, and Leif Podhajsky did the insert art, which we're really stoked on! It's super important to be involved with the aesthetic of your band, it says a lot about who you are i think, it's how the world sees you.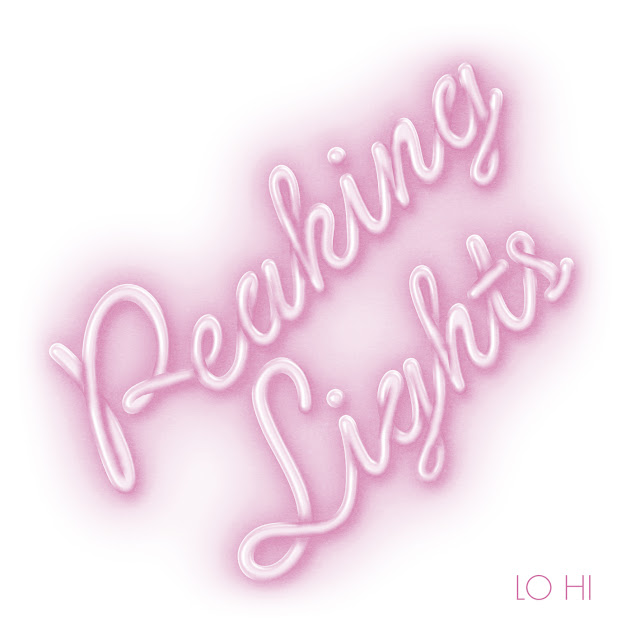 Vous vivez dans le Wisconsin. Comment décrire la scène de Madison à  l'heure actuelle ?
You've lived in Wisconsin. What's the music scene like in Madison now?
On a déménagé il y a environ six mois, et on vit à  Los Angeles depuis. Il y a une scène limitée mais assez cool à  Madison. Quand on y vivait, on organisait pas mal de concerts au milieu de notre magasin de fringes vintage et de disques, Good Style Shop. Quelques uns des groupes locaux sont devenus de bons amis, comme Second Family Band, Julian Lynch, Zola Jesus, Dead Luke, Max Elliot, Burial Hex, Spiral Joy Band, Trin Tran, Samantha Glass, Problem Child, Deep Shit et plus encore… Une fois que les concerts ont commencé, tout le monde est vraiment sorti de l'ombre ! On a fini par vendre la boutique au moment du déménagement, mais cela reste une plaque tournante de la scène locale et pour d'autres groupes en tournée, et ça, c'est plutôt cool.
Well, we left about 6 months ago,and now live in LA. But there is a small but cool scene there. When we were there we would organize shows at our vintage clothing and record store, Good Style Shop. Some of the local bands we became friends with included Second Family Band, Julian Lynch, Zola Jesus, Dead Luke, Max Elliot, Burial Hex, Spiral Joy Band, Trin Tran, Samantha Glass, Problem Child, Deep Shit and more… Once we started having shows people really came out of the woodwork! We sold our shop when we moved and it's still a thriving hub for local and touring bands, which is really cool i think.
Peux-tu nous expliquer pourquoi s'être impliqué dans The Good Style Shop ?
Can you tell us why are you involved in The Good Style Shop?
Good Style a ouvert ses portes en 2009, pour nous aider à  financer notre musique. On a toujours aimé les brocantes et les trucs d'occasion, et on avait commencé à  amasser fringues vintage et albums pour les vendre en ligne pour gagner un peu d'argent alors que nous vivions à  la campagne. À un moment donné, on s'est dit que ce serait chouette d'ouvrir une boutique et d'utiliser l'endroit pour des concerts et des expo d'art. Alors, on a fini par trouver l'endroit idéal, la boutique a ouvert, même si au début on n'avait pas trop le sens des affaires. On a vite appris sur le tas ! On espérait que cela nous rapporterait assez d'argent pour partir en tournée et bosser sur notre musique, mais c'est finalement devenu notre activité principale pendant environ deux ans… J'y travaillais presque tous les jours ! J'ai ainsi rencontré énormément de gens super, ainsi que des musiciens locaux. Un bon nombre de personnes venait régulièrement nous filer un coup de main et assister aux concerts, ça nous a beaucoup aidés. C'était un peu comme une famille. Un de nos amis nous l'a racheté et continue dans le même esprit – peut-être même en mieux ! – à  faire marcher la boutique. Ça me fait vraiment plaisir.
We opened Good Style Shop in 2009 as a way to support our music. We always loved thrifting, and started collecting vintage clothes and records and selling them online to support ourselves when we lived in the country. But after a while we thought it would be fun to open an actual store, and use it as a space to have art and music shows as well. So we found the space and opened the shop, not knowing much about running a business, but we learned quick! We were hoping it would be able to support us while we went on tour and worked on music, but it kind of became our life for a couple years.. I worked there almost everyday! We got to know so many cool people, and lots of local musicians. We had a regular crew of people that came to shows and even worked or volunteered at the store, to help it thrive. It was a famliy vibe, really cool. I'm so happy that a friend bought it from us and is continuing it in the same spirit – only they are better at it i think!
Vous jouez mardi soir à  la Villette Sonique. Etes-vous excité à  l'idée de donner ce concert ? Quelle est votre relation à  la scène ?
You play in few days at Villette Sonique Festival. Are you excited to do this show? What's your relation with live show?
Oui ! Nous avons vraiment hâte de jouer pour ce festival ! Et puis, on adore Paris. Un concert est toujours bien meilleur si l'on peut vraiment se perdre dans la musique… Quand je relève la tête parfois lors de concerts, je me rend compte que tout le monde a l'air tout autant en transe que moi, et ça me plaît beaucoup.
Yes! We are so excited to play your fest! Plus we love visiting Paris. The live show is always best when you can really lose yourself in the music… It's great to have that moment for me when I wake up and look out at the audience and everyone looks just as entranced as me!
Avez-vous d'autres projets ou collaborations de prévues ?
Any other plans/collaborations projects?
On va bientôt partir en tournée, pour la promotion de Lucifer, et nous allons commencer à  travailler sur le prochain album ! Aaron s'occupe également d'un side-project, Faceplant, dont deux morceaux sont sortis cette année au sein d'une compilation sur Immune Records
We'll be touring a bit this year to promote Lucifer, and starting to write the next record! Aaron also has a solo project called Faceplant, he's releasing a couple songs on a comp record this year on Immune Records.
Que peut-on vous souhaiter pour 2012 ?
What can we wish you for 2012?
De la LUMIERE et de l'AMOUR en 2012.
LIGHT and LOVE 2012
Traduction : Simone Apocalypse
Mixtape
Tracklisting
Peaking Lights – Lucifer (2012, Weird World / Domino)
01. Moonrise
02. Beautiful Son
03. Live Love
04. Cosmic Tides
05. Midnight
06. Lo Hi
07. Dream Beat
08. Morning Star