Paper Dollhouse l'interview
Astrud Steehouder, désormais rejointe par l'artiste multi-media Nina Bosnic, conduit la barque de Paper Dollhouse au confluent de multiples esthétiques, entre épure minimaliste et électronique lascive à la patine techno-industrielle. Un second LP du duo est paru le 2 mars dernier sur Night School Records (lire), trois ans après l'inaugural A Box Painted Black sorti en 2012 sur Bird Records. Prenant le parti d'accentuer la linéarité synthétique de ses compositions et optant pour une langueur atmosphérique plutôt qu'une quelconque mélodie, les deux Anglaises signent avec Aeonflower une peinture à la fois intime et émotionnelle d'un univers parcourant erratiquement les sinueuses frontières du rêve. Les Londoniennes de Paper Dollhouse ayant répondu à nos questions et envoyé une mixtape juste avant de chopper l'Eurostar, elles seront en concert ce soir à la Mécanique Ondulatoire aux côtés des New-Yorkais d'Uniform (lire). On s'y retrouvera forcément.
Paper Dollhouse l'interview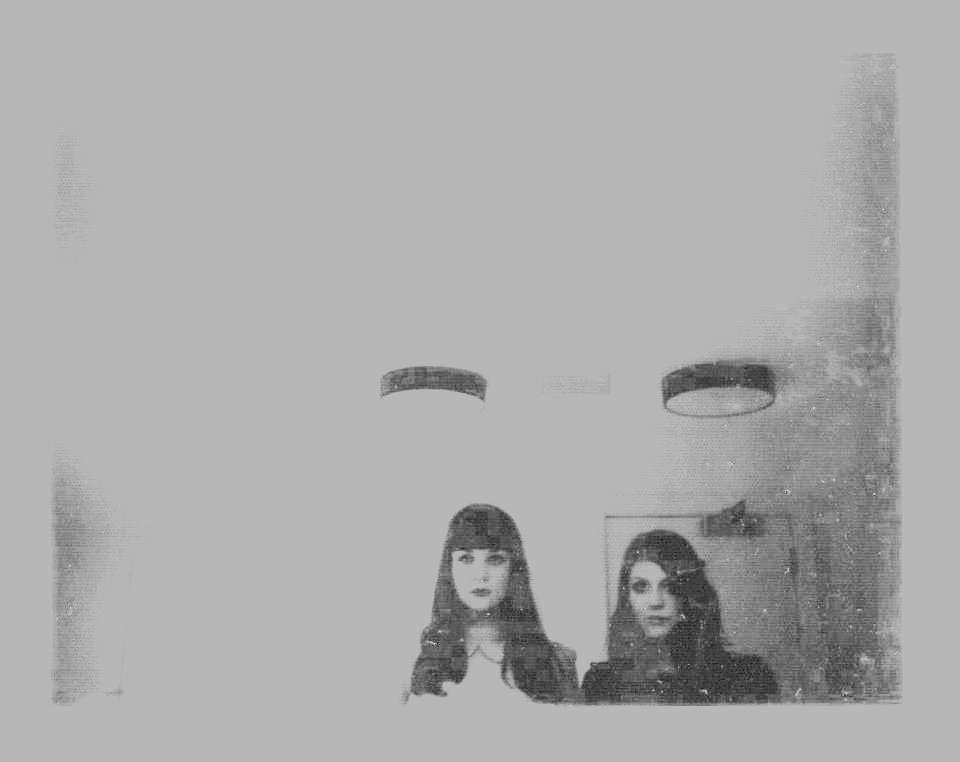 Comment est né le concept de Paper Dollhouse et comment avez-vous trouvé le nom?
How did the whole concept of Paper Dollhouse come about and how did you come up with the name?
Paper Dollhouse vient au départ du film Paperhouse; il a une connotation industrielle et pastel caractéristique qui collait aux sons que je sortais à l'époque. C'est aussi un clin d'œil aux maisons de poupées et aux mondes miniatures. Le lien de fragilité prend tout son sens dans l'approche lo-fi que je pratiquais alors dans ma cuisine et enregistrais sur mon ordinateur. C'est plutôt transparent. Beaucoup de ces sons n'ont pas été publiés parce qu'ils ressemblaient à des démos, mais je pense que je pourrais les sortir prochainement. Nina et moi avons commencé à travailler ensemble après cette première période de trucs purement solo mais le nom se prête encore à des univers imaginaires dans lesquels on est libres de créer nos sons, ambiance et vision en rapport avec cette idée.
Paper Dollhouse originally came from the film Paperhouse; it has a really distinct industrial and pastel tone that worked with the sounds I was coming up with at the time. It's also a nod to dollhouses and miniature worlds. The link of fragility made sense with the lo-fi recordings I was making in the kitchen and recording into my computer at the time. Kind of diaphanous. Loads are still unreleased as they sounded like demos but I think they might be released as they are soon. Nina and I started working together after this initial period of purely solo stuff but the name still lends itself to imaginary worlds where we're free to create sounds, light and vision in accordance with the idea.
Comment décrirais-tu Paper Dollhouse, et quelles sont vos plus grandes influences dans ce projet?
How would you describe Paper Dollhouse, and who are your biggest influences in this project?
Elles changent plus ou moins avec le temps. Des trucs minimaux et de la folk glacée, des guitares chaudes et métalliques, ce son Rowland S Howard typique. J'écoute dans l'ensemble beaucoup de musique électronique, je suis une grande fan d'Aphex Twin même si ça ne se sent pas forcément. Le catalogue de Finders Keepers, des trucs punk, jungle, rave, les filles de Bird Records.
They sort of change over time. Icy folk and minimal stuff, searing, metallic guitars, that Rowland S Howard sound. I listen to a lot of electronic music as a whole, I'm a huge Aphex Twin fan though that may not come across. The back catalogue of Finders Keepers, punk stuff, jungle, rave, the girls of Bird records.
Quels genres de sentiments introduis-tu dans tes chansons?
What kind of feelings do you put in yours songs?
C'est plutôt une question d'humeur que des sentiments ou pensées en particulier. Je n'ai pas écrit beaucoup de paroles ces derniers temps. Parfois, elles viennent d'un trait, je les écris sur le dos d'une enveloppe puis je les perds. Au stylo à bille noir en général, même si j'ai aujourd'hui un style à plume. Ceci étant, on peut créer beaucoup d'ambiances par la musique sans dire un mot. Mais les paroles me manquent, je vais y revenir.
It's pretty mood-based rather than specific feelings or thoughts. I haven't written many lyrics recently. Sometimes they come out complete and I'll get them out on the back of an envelope then lose them. Black biro usually, though I got a fountain pen today. That said you can create a lot of mood through wordless music obviously. I miss lyrics though, gonna get back into it.
Pourquoi avoir choisi Night School? Vous vous sentez proches d'eux? Quelle est votre histoire avec Michael?
Why have you chose Night School? Do you feel close to them? What's the story between you and Michael?
Je pense qu'il s'agit d'une reconnaissance autant pour Bird / Finders Keepers que pour Night School, qui nous ont permis de sortir un split. Bird a produit une cassette rose d'Aeonflower pendant que Night School se chargeait du vinyle. Je trouve les deux superbes. C'est génial d'être impliquées auprès des deux labels, je suis une grande fan de leurs catalogues et tous deux tracent leur route avec une grande conviction. J'ai acheté l'album de Space Lady chez Night School, ce qui a amorcé la communication même si je connaissais le label et les groupes dans lesquels Michael s'était précédemment impliqué. C'est vraiment un type investi qui travaille sans relâche pour offrir aux artistes de Night School une excellente plateforme pour ce qu'ils font. Il travaille pour Monorail et joue aussi pour Apostille. Comme je l'ai dit, il travaille dur. Bird / Find Keepers ont pléthore d'enregistrements magiques, d'artworks, de projets et de gens aujourd'hui encore chers à mon cœur.
I think it's a testament to both Bird / Finders Keepers and Night School that we were able to do a split format release. Bird released a pink cassette of Aeonflower while Night School picked up the vinyl. Each looks beautiful in my opinion. It's wicked to be involved with both labels as I am a huge fan of their catalogues and both are walking their own paths with complete conviction. I bought the Space Lady record from Night School which began communication though I knew of the label and bands Michael had been involved in before. He's a really committed guy who works relentlessly hard on giving the artists on Night School a really good platform for what they're doing. He works at Monorail an performs in Apostille as well. Like I say, he works hard. Bird / Finders Keepers is a magic plethora of records, artwork, projects and people who are always close to my heart.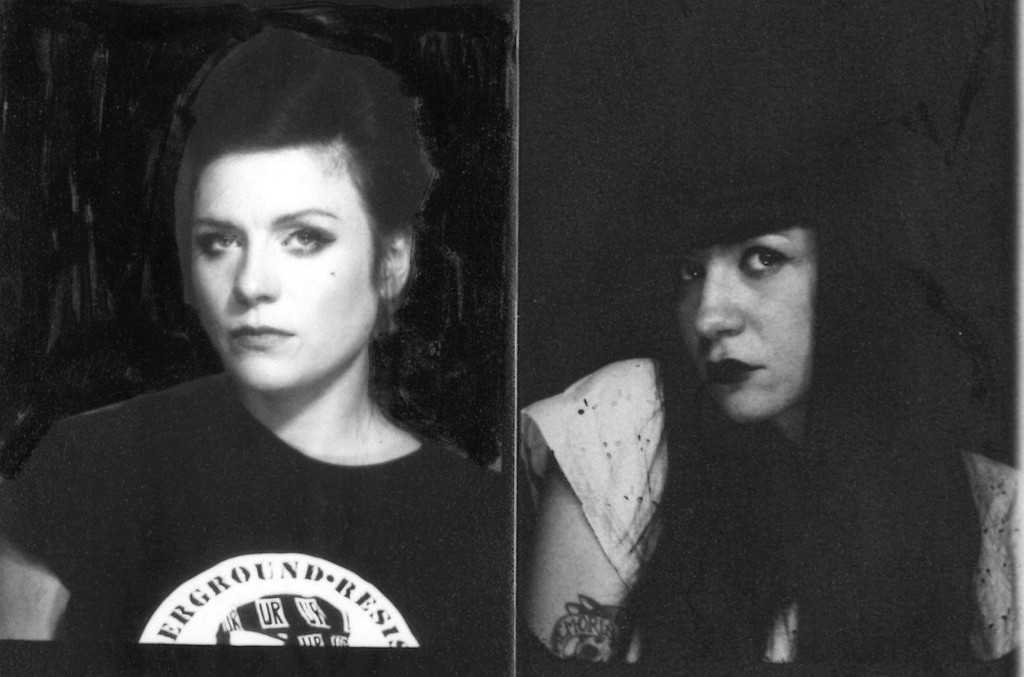 Tu as un side-project? Tu t'impliques dans d'autres groupes ou projets artistiques?
Have you side-project? Are you involved in other band or other artistic project ?
Pas pour le moment, même si j'ai aussi très envie de jouer de la guitare et de la batterie bruyantes dans un groupe au son plus dense. J'y travaille. Paper Dollhouse est très ouvert dans le sens où les sorties passées et présentes vont probablement résonner différemment, c'est un son évolutif dans lequel j'espère injecter ma nouvelle boîte à rythme lumineuse (TR8), un nouveau synthé et davantage de vraie batterie à un moment donné. De la weird pop et de l'electro à petite dose, du field recording et plus de poésie.
Not at the moment though I really want to play loud guitar and drums in a heavier band as well, working on it. Paper Dollhouse is pretty open in the sense that the releases past and present are probably going to sound quite different, an evolving sound where I hope to inject my new, light-up drum machine (TR8), a new synth and more real drums at some stage. Weird pop and electro in small doses, field recordings and more poetry.
De quels groupes contemporains te sens-tu proche?
Which actual bands do you feel close to?
Les groupes que je connais, probablement. Il y a peu, on a joué avec le label Folklore Tapes, et je suis une bonne amie de Maghapi et Emma Tricca, une artiste folk de Bird Records qui habite de l'autre côté de ma rue, à Londres. Dernièrement, j'ai fait quelques trucs avec DB1 sur Hidden Hawaii, excitée à l'idée d'en voir l'évolution, et un peu de scoring pour un documentaire. On fait des trucs avec le collectif Old Apparatus, dont un récent concert où on a installé des tonnes de néons, de ballons à l'hélium et une lumière noire. C'était dingue.
The bands that I know probably. We recently played a show with the Folklore Tapes label, I'm good friends with Magpahi and Emma Tricca, a folk artist on Bird records who lives across the road from me in London. I've been doing some things with DB1 on Hidden Hawaii lately, excited to see how that turns out, plus some scoring for a documentary. We do stuff with the Old Apparatus collective including a recent show where we set up loads of neon, helium balloons and a black light. It was wicked.
Quelle est la suite? Partez-vous bientôt en tournée avec Paper Dollhouse?
What's next for you & are you going on tour with Paper Dollhouse soon?
Continuer à jouer avec mon nouveau matos, monter un nouveau studio pour Nina, écrire de nouvelles prods.
Work on playing around with new gear, setting up a music studio for Nina, writing new stuff.
Vidéo
Mixtape
01. DIAT – Schadenfreude
02. Animals & Men – Don't Misbehave In The New Age
03. Suburban Lawns – Janitor
04. Come On – Mona Lisa
05. Suburban Homes – Conformity in the UK
06. Photodementia – Gyrectomy
07. der Zyklus – Elektronisches Zeitechno
08. Emeralds – Geode
09. Sammy Osmo – Verlaten Dierentuin Wassenaar
10. T.R.A.S.E. – Sketch-3
11. Ausmuteants – Hate This Town
12. The Chills – Pink Frost
13. Galwad Y Mynydd – Niwl Y Mor
Tracklisting
Paper Dollhouse – Aeonflower (Night School Records, 2 mars 2015)
01. Oracle
02. Stand
03. Helios
04. Psyche
05. Your Heart
06. Diane
07. Silence
08. In The Sun
09. Black Flowers
10. Siren