Mogwai (Barry Burns), l'interview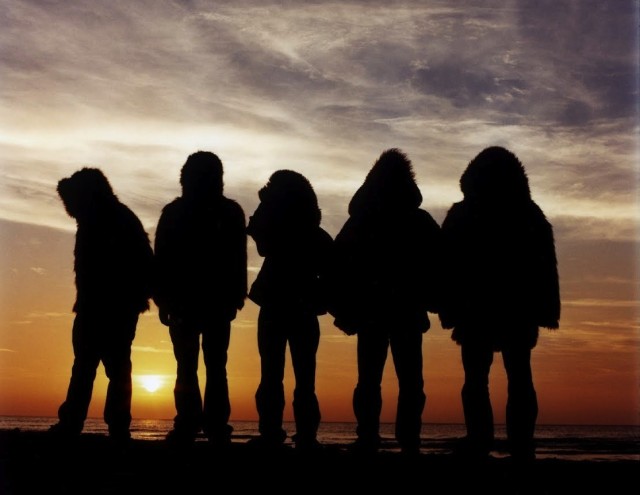 Inutile de remettre le couvert et s'ébrouer dans les grandes largeurs s'agissant de Mogwai. Aussi bien Special Moves (lire) – enregistré lors de trois dates successives données en 2009 au Music Hall de Williamsburg de Brooklyn et magnifié dans Burning, film réalisé par Vincent Moon et Nathanaël Le Scouarnec – qu'Hardcore Will Never Die, But You Will (lire), dernier album en date du groupe, ont trouvé ici un écho plus que favorable. Et il allait sans dire qu'en plein coeur de l'été, le quintette écossais serait l'une des nombreuses têtes d'affiche que compte l'énième édition estivale d'une Route du Rock – ayant lieu du 12 au 14 août 2011 à Saint-Malo – présentée plus en détail par ici. Il n'en fallait pas plus pour un échange digital avec Barry Burns, artificier (guitare, claviers, flûte) d'une bande de potes l'ayant intégré à l'époque de Come On Die Young. C'était il y a plus de douze ans et c'était hier.
Entretien avec Barry Burns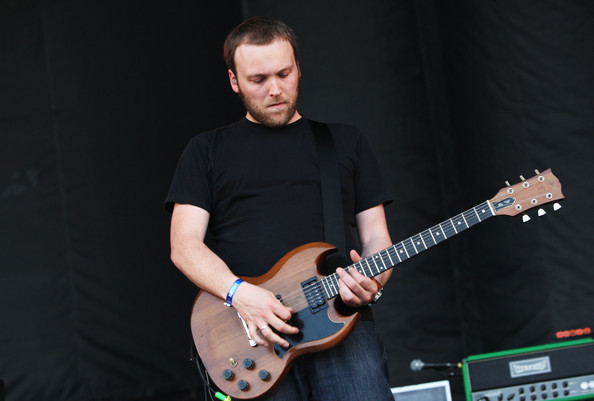 Pouvez-vous vous présenter en quelques mots ? Comment vous est venue l'envie de faire de la musique ? 
Can you introduce yourself in a few words? How did you get the urge to make music?
Je suis Barry Burns, guitariste et pianiste de Mogwai, groupe originaire de Glasgow, en Écosse. J'ai commencé à jouer du piano quand j'avais dix ans, avec un jouet du « Père Noël », et j'ai accroché depuis.
I am Barry Burns and I play guitar and piano for Mogwai, from Glasgow, Scotland. I started playing the piano at 10 years old from a gift from « Santa Claus » and enjoyed it ever since.
Vous vivez en Écosse. Parlez-nous de « votre » Écosse. Est-ce un endroit propice à l'inspiration ? 
You live in Scotland. Can you tell us about « your » Scotland ? Is it a good place for your inspiration? 
En fait, j'ai déménagé à Berlin depuis deux ans, mais je suis sûr que Glasgow ne vaut pas moins qu'une autre ville, en terme d'inspiration. J'ai l'impression que les villes un peu « glauques » sont en général un terrain plus propice que les autres pour faire de l'art ou de la musique. Berlin ressemble beaucoup à Glasgow de ce point de vue.
I actually moved from Glasgow to Berlin 2 years ago but I am sure that Glasgow is as good as any city for inspiration. I feel that the « grimier » cities of the world are better places to make art/music than the beautiful ones. Berlin is similar to Glasgow in this way.
Qu'est-ce qui vous pousse à écrire et jouer avec autant de passion ? Comment parvenez-vous à innover et à garder l'envie de jouer ensemble ? 
What motivates you with such passion to compose and to play your music? How do you keep the musical partnership fresh and exciting year after year?
C'est juste un métier qui nous plaît énormément, tout simplement. Je ne pense pas qu'on le ferait si on n'aimait pas ça. Ça devient de plus en plus dur d'innover à chaque fois, mais on fait du mieux qu'on peut (il y a eu des échecs, mais des réussites aussi).
It's a very enjoyable profession, simple as that. I don't think we'd do it if we didn't love doing it. It gets harder each time to keep things fresh but we try out hardest (sometimes we fail, sometimes we succeed)
Quels sont les musiciens dont vous vous sentez le plus proche ?
Which musicians do you feel close to? 
Le reste du groupe. Je ne me sens pas particulièrement proche des autres (sauf leur respect !).
The rest of my band. I don't really feel close to many others (not in a disrespectful way!).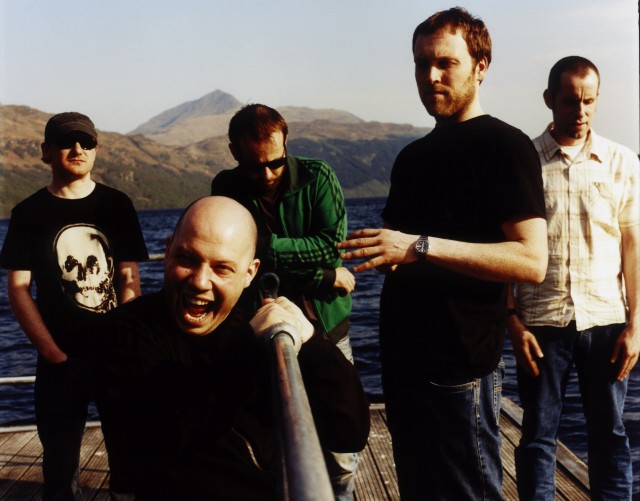 Comment décririez-vous votre musique et ses différentes influences ? 
How would you define your music and what influences do you put together in your songs? 
Musique instrumentale à base de piano et de guitare, venue d'Écosse (c'est un peu long, non ?). On a tous des goûts différents en terme de musique, donc les influences de chacun se mélangent pour former le son Mogwai. C'est beaucoup plus dur de parler ou d'écrire sur la musique, plus que de parler de littérature, par exemple.
Instrumental guitar and piano music from Scotland (it's a bit long isn't it?). We all have different tastes in music within the band so they are mixed and then amalgamate to sound like Mogwai. It's very difficult to write or talk about music, rather than say, a book.
Votre musique fait passer émotions et sentiments. Quel sentiment essayez-vous vraiment de faire passer à travers vos morceaux ? 
Your music convenes spirits and feelings… What feeling are you trying to convey through your music? 
Aucun. Nous n'avons aucun message à faire passer. On veut juste que les gens en tirent ce qu'ils veulent. J'espère juste qu'ils l'apprécient…Ce n'est pas le cas de tout le monde !
Nothing. We have no message. We want people to take from the music what they will.,I just hope they enjoy it…….many people don't!
Comment décrivez-vous l'évolution de votre son et de vos compositions depuis les trois premiers albums, Ten Rapids, Young Team et CODY ?
How would you describe your evolution in terms of songwriting and sound since your first albums, Ten Rapids, Young Team and CODY? 
En fait, quand tu vieillis, tu changes aussi ta façon de faire, j'imagine. Par exemple, de nouveaux instruments, technologies et même un nouveau studio ou producteur peuvent changer beaucoup de choses au moment de l'enregistrement. J'aime à penser qu'on s'améliore, petit à petit…
Well, as you get older you change how you do things I suppose. The sound changes depending on many things like, new instruments or new technology and also which producer and studio you use for the recording. I'd like to think we are getting better at it gradually.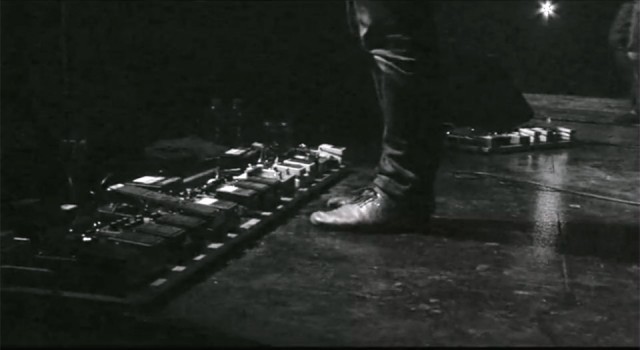 Donnez-vous autant d'importance au côté esthétique de l'album qu'à la musique elle-même ?
Do you give as much importance to the aesthetics of the album as to the music itself? 
Je ne suis pas sûr de bien te saisir. Parles-tu du look de l'album et de l'ordre des morceaux, etc.? Si oui, non. La musique est au-dessus du format de l'album. Les concerts sont toujours meilleurs que les albums.
I'm not sure what you mean. Do you mean how it looks and which order the tracks run etc.? If so, no. The music is above the format of the album. The live concerts are always better than the album.
Pouvez-vous expliquer d'où est né Hardcore Will Never DIe, But You Will ? 
Can you explain the creative process for Hardcore Will Never Die, But You Will? 
Un des quatre musiciens envoie ses démos en mp3 aux autres membres du groupe, et on essaie de compléter le morceau. Ensuite, on se retrouve pour répéter au studio à Glasgow avant de commencer l'enregistrement. Des éléments changent à chaque étape.
One person out of the four songwriters sends mp3's of their demos to the others in the band and we try and make up parts for it. Then we all get together in the rehearsal space in Glasgow before going off to record. Things change at every stage of the process.
Que pensez-vous de Sub Pop ? Comment avez-vous commencé à collaborer ensemble ? 
What do you think of Sub Pop? How did you come to work with them? 
On adore faire partie de la famille Sub Pop, c'est un label génial. On avait juste besoin de changer un peu et beaucoup de choses étaient devenues différentes au niveau du groupe à l'époque. C'est toujours bien de changer.
We love being part of the Sub Pop family, it's a really great label. We just fancied a change and a lot of other things were changing for the band at that time too. A change is always good.
En plus de l'enregistrement et de la tournée, vous vous occupez aussi de votre label Rock Action. Que pensez-vous du marché de la musique indé ? Existe-t-il toujours ? Si, oui, à quels niveaux ?
In addition to the recording and touring, you've been running your own label, Rock Action. How do you consider the independant music? It still exists? If so, in what?
La musiqué indé existe toujours, bien entendu. C'est ce qu'on fait. C'est ce que tous les groupes du label Rock Action font.
Independent music obviously exists, that's what we do. That's what all the bands on Rock Action are. 
Y-a-t-il une scène musicale dont vous vous sentez proche ? 
Who are Mogwai's friends? Is there a « scene » you feel you belong to? 
Il n'y en a jamais vraiment eu, mais je pense que la plupart des groupes de Glasgow t'en diraient autant. Glasgow n'a jamais eu de « son » particulier, comme  celui venu de Manchester ou de New-York, et c'est plutôt positif, à mon avis. Ça veut juste dire que personne n'était jamais qualifié de « cool », parce que ce genre de chose passe assez vite au bout d'un moment.
There never was a particular scene that we were part of but i think a lot of Glasgow bands will say that. Glasgow never had a « sound » like Manchester or New York did and that's a good thing in my opinion. It meant no-one was ever « cool » because those kind of things wear off after a while.
Ce n'est pas la première fois que vous jouez à La Route Du Rock. Quels souvenirs en gardez-vous et qu'est-ce que ce festival vous évoque ? 
It's not the first time which you play during the Route du Rock. What kind of souvenir have you about it and what does this festival evoke you? 
J'aime beaucoup ce coin de la France et on s'est beaucoup amusés là-bas. C'est un des seuls festivals dont je me souvienne vraiment du concert joué, de la scène et du reste. Il est unique et se distingue pas mal du reste.
I like that part of the country and we've had quite a lot of fun there before. It's one of the few festivals that I can actually remember the concert and what the stage looks like and how the festival looks. It's quite distinctive and unique.
Traduction : Simone Apocalypse
Audio
Vidéos