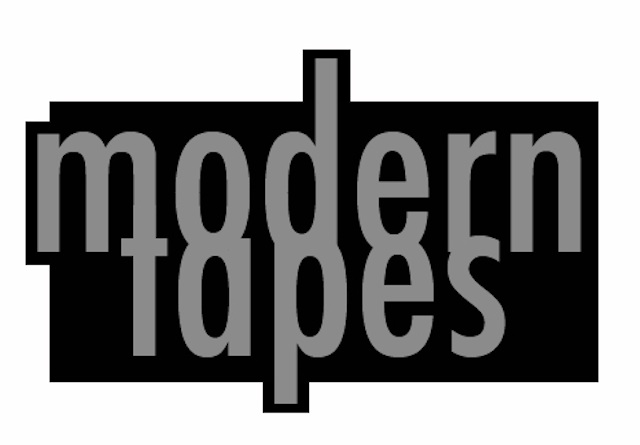 Le passionné de musique qui s'adresse à vous plusieurs fois par mois passe le plus clair de son temps devant un écran. Oui, je vous confesse être devenu un être complètement solitaire voire asocial, égocentrique attardé même, dépourvu de toute once d'altruisme pour mon entourage proche. Ne m'insultez pas, je suis déjà sévèrement sanctionné pour cet amour honteux. Ma punition quotidienne se traduit par les yeux vides et fatigués, les doigts engourdis, la nuque et les épaules endoloris et surtout le poignet droit meurtri par une tendinite récurrente castratrice de mes élans webophages insatiables. Lourd prix à payer pour quelques petites découvertes mais ô combien précieuses car, s'il est impossible de satisfaire cette boulimie, il est toutefois des trouvailles heureuses aux effets miraculeux. Pour atteindre cette sensation de bien-être éphémère, il n'y a pas de règles précises. Dans le cas présent, le soulagement momentané a été provoqué par un titre du groupe Staring Problem intitulé Pictures Of Morrissey In Jake's Locker (des photos de Morrissey dans le casier de Jake) qui m'a conduit jusqu'à son label chicagoan Modern tapes dont la particularité est de diffuser ses productions musicales sur le support vintage de la cassette. Un emballage dans l'air du temps, certes, mais qui colle à merveille avec l'humilité, la rugosité et le feu qui habitent ses membres et qui mérite à mon sens plus qu'un détour. Interview et Mixtape pour Hartzine.
Salut… Qui es-tu ?
Hello… Who are you?
Je m'appelle Patrick et je dirige le label Modern Tapes.
My name is Patrick and Modern Tapes is the label I run.
Comment a commencé Modern Tapes ?
How did Modern Tapes start?
Vers la moitié des 90's, j'ai commencé à diriger un label intitulé Static Station, qui s'est transformé en collectif il y a cinq ou six ans. Et puis, comme c'est souvent le cas dans ce genre d'association, certaines personnes ont perdu leur intérêt ou ont pris des directions différentes, ce qui a un peu déséquilibré le label. Je voulais faire quelque chose de neuf entièrement calqué sur mes goûts et plus fondé sur une approche personnelle pour les groupes et moi-même. Mon amie proche Lauren a commencé un groupe (Staring Problem), nous avons parlé de musique, de labels et, après avoir visionné une vidéo de 40 secondes d'une répétition de Staring Problem, j'ai décidé de sortir leur musique, mais je voulais que le label soit plus spécialisé que ne l'était Static Station. J'ai donc commencé un tout nouveau label, avec sans doute un côté plus sombre, quelque chose d'artisanal et d'intime. J'ai choisi de diffuser des cassettes et de proposer des téléchargements. Les mp3 sont traités comme les cassettes l'étaient, les auditeurs les boudent à cause du bruit et de leur bande froissée mais les consommateurs les aiment car elles sont peu chères, portables et ont un « son » propre. C'est pareil avec les enregistrements. Les disques durs remplacent les machines à bande. Tout le monde peut enregistrer un disque, la tendance underground est désormais de vouloir faire de l'art. D'où le nom Modern Tapes.
Well, I had been doing a record label since the mid 90's called Static Station that about 5 or 6 years ago turned into a collective. Well, as happens with a collective, people lost interest or went in different directions so that label faltered a bit. I wanted to do something new that was reflective on purely my tastes and was more of a personal thing with me and the bands. My dear friend Lauren started a band (Staring Problem) and we would talk a bunch about music and labels and such, so after seeing a 40 second video of a Staring Problem practice I decided I wanted to release their music, but I wanted the label to be more focused than Static Station had become. So I decided to start something new, a label with a darker edge perhaps, something handmade and intimate. I figured I would do tapes and digital downloads. Mp3s are treated the same as cassettes used to be, audio folk hate them because of noise and squashed bandwidth, but consumers love them because they're cheap, portable and have a « sound ». The same thing holds true with recording. Hard drives are replacing tape machines, now more than ever anyone can make a record so the underground is overflowing with people making art. Hence the name Modern Tapes.
Es-tu toi-même musicien ?
Are you a musician yourself ?
Oui, je suis musicien depuis de nombreuses années. J'ai commencé à jouer dans des groupes punk DIY dans les 90's et je n'ai jamais arrêté. Actuellement, je fais de la musique en solitaire pour Modern Tapes sous le nom d'Unur. Je suis aussi membre des groupes Locks et 97-shiki. Chaque projet représente une facette différente de mes goûts musicaux.
I am, I have been a musician for many many years. I started playing in DIY punk bands in the 90's and haven't stopped. Currently, I make music on my own for Modern Tapes under the name Unur. I also am a member of the bands Locks and 97-shiki. Each project addresses a different aspect of my musical tastes.
Considères-tu Modern Tapes comme un label normal ?
Do you consider Modern Tapes as a normal label?
Je pense que je ne sais plus ce qu'est un label normal. Je regarde les labels plus importants et je me demande comment ils font. Comment ils arrivent à donner un budget à un groupe, à payer un publiciste, à payer pour la promotion, etc. alors que tellement de gens ne paient rien pour leur consommation de musique. Pour le moment, je fais des cassettes parce que leur coût n'est pas trop élevé et que je peux les illustrer de manière originale. Je sortirai probablement des vinyles dans un futur proche mais je veux garder les mains sales. Je veux avoir un aspect créatif dans toutes mes sorties. Les cassettes de Modern Tapes, c'est un peu comme mes enfants étranges. Donc, je ne pense pas que Modern Tapes soit un label normal. Il est « spécial ».
I don't think I know what a normal label is anymore. I look at bigger indies and wonder how they do it. how they can give a band a budget, pay a publicist, pay for advertising, pay for everything when so many people just don't pay for music. Right now I make tapes because they are cost effective and I can make each one something special with the artwork. I'll probably do short run vinyl in the future but I want to keep my hands dirty. I want to have a creative hand in all my releases. Modern Tapes are my weird little children. So I guess no, I don't think Modern Tapes is normal. It's « special ».
Outre les aspects esthétique et économique, que t'inspirent les cassettes ?
Besides the aesthetic or economic reasons, what do tapes inspire you?
Les cassettes sont le format ultime que le fan d'un groupe va vouloir posséder. Le support vinyle est cool et sonne bien mieux, c'est sûr. Mais posséder une cassette artisanale d'une édition limitée, c'est un peu comme si on était en possession d'un secret que seules quelques personnes connaissent. C'est plus personnel. C'est une extension de l'esprit « édition limitée ». Et pour être honnête, quand j'ai commencé Modern Tapes, je ne pensais pas vendre autant d'exemplaires alors j'ai voulu créer des petits objets artistiques à de très courts termes pour pouvoir récupérer de l'argent rapidement sans avoir à dépenser 1000$ par sortie. De cette manière, je peux sortir plus de choses tout en maintenant leur fraîcheur et intérêt. Assez bizarrement, tout s'est écoulé très rapidement. Je passe plus de temps à demander de nouvelles copies pour les groupes qu'à trouver de nouveaux artistes.
Cassettes are the last format I can think of that someone who really loves a band will seek out. Vinyl is cool and sounds much better, sure. But having some limited edition handmade cassette just feels like something secret that only you and a couple other people are « in » on. It is more personal. It is an extension of the limited edition mentality. And to be honest, when I started Modern Tapes I didn't think I would sell many tapes by the artists so I wanted to make little artifacts in super short runs and be able to make my money back quickly without having to dump over $1000 into each release. This way I can do more releases and keep things fresh and interesting. Funny enough, everything flew out of print so quickly, I'm spending more time getting more copies for the bands made than finding new artists.
Y a-t-il une philosophie propre à Modern Tapes ?
Is there a Modern Tapes' philosophy?
S'il y en a une, elle n'est pas officielle et elle est plutôt représentative de ce que je pense être important pour un groupe. De l'art valable, des gens valables.
If there is it is unstated and is more reflective of what I find important in a band. Good art, good people.
Comment choisis-tu les artistes que tu signes ?
How do you choose your artists?
Jusqu'ici, c'était mes amis. Mais je présume que cela sortira de ce cadre assez vite. La musique qui me touche… J'ai tendance à me sentir plus proche des thèmes plus sombres que de la pop sucrée, c'est juste une question de feeling.So far it's been my friends. But I assume it will branch out of that web soon. Music that grabs me, I tend to steer closer to darker themes than bubbly hand-clappy pop music, it's one of those « when you know you know » situations.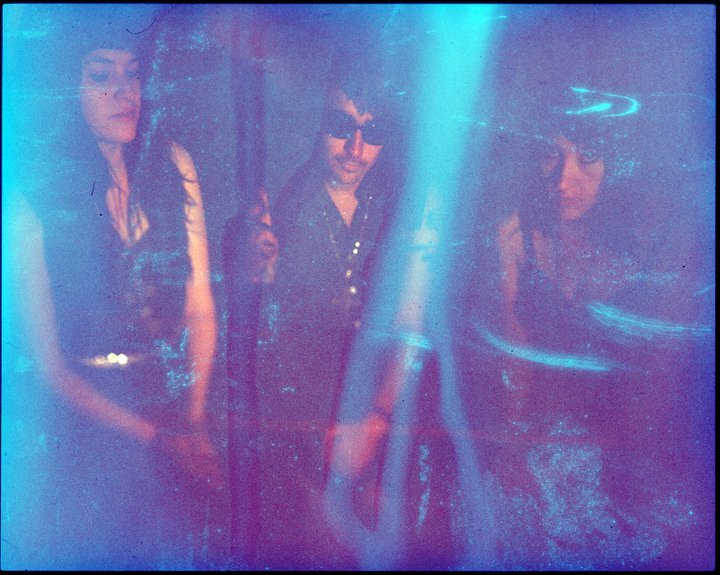 Peux-tu nous en présenter quelques-uns ?
Could you introduce some of them?
Certainement ! La première sortie Modern Tapes et la raison pour laquelle j'ai débuté cette activité a été le trio Staring Problem de Carbondale, Illinois. Ils sont parmi les gens que j'aime le plus au monde, ils ont de grands cœurs, de grandes idées et font des chansons magnifiques. C'est un genre de post-punk gothique, mais étrangement ça me rend heureux de les entendre ou de les voir jouer. Ça ne provoque pas de sentiment morose ou ultra-dramatique, juste honnête. La deuxième sortie a été le premier EP de mon projet Unur. J'ai écrit des chansons en utilisant principalement des outils électroniques et des guitares pendant des années, je les ai rassemblées autour d'une idée cohérente et j'ai appliqué les tendances minimalistes à l'écriture. Je suis plutôt content du résultat ; ça me plaît jusqu'à présent. Je vais tourner en Europe fin mai et début juin (ndlr : toutes les dates ici), et je fais la côte est des Etats-Unis à la fin de l'été. Et j'ai comme l'impression que ce n'est que le début. Ensuite, il y a eu Guitar Party. Mon ami Jeremy m'avait dit qu'il avait commencé un groupe avec sa fille âgée de 6 ans au chant. Il m'a envoyé des liens et j'ai trouvé ça super. J'ai demandé qui d'autre était dans un groupe et il a composé une liste de certains de mes bons amis et d'autres que je ne connaissais pas bien. Les membres de son groupe ont aussi joué avec des gens comme Andrew Bird, Gayngs, Bon Iver, Eydea & Abilities, Fog, Why, Alpha Consumer, Dosh, et beaucoup d'autres. Ils sont tous des musiciens fantastiques qui jouent de la musique très intéressante et stimulante. Tous appuyés par la fille plutôt extravertie de Jeremy. À la suite de cela, j'ai sorti une compilation de 10 groupes comme un échantillon du label pour une soirée dans un bar de Chicago où Staring Problem jouait. 50 cassettes ont été vendues et seront pressées à nouveau pour la tournée européenne de Unur. C'est une chouette compilation qui comprend des morceaux de chacune des précédentes sorties sur le label, de groupes qui travailleront avec moi dans le futur et d'autres artistes qui font partie de mes amis et qui font de la musique géniale. Et tout ça, c'est depuis décembre seulement. Je compte sortir deux autres cassettes pendant l'été, voire plus !
But of course! The first Modern Tapes release and reason I started the label is the Carbondale, Illinois trio Staring Problem. They are some of my favorite people on earth, big hearts, great ideas, wonderful songs. Kind of a gothy post punk thing, but oddly enough it makes me happy to hear them or see them play. It doesn't feel morose or over-dramatic, Just honest. The second release was the debut Ep of my Unur project. I have been writing songs using mostly electronics and guitar for years, this was me focusing it into a cohesive idea and applying my minimalist tendencies to the songwriting. I'm pretty happy with it, it has been fun so far. I will be touring Europe in late May and early June, then the east coast of the US in late summer and I feel it will only get better. Then came Guitar Party. My friend Jeremy told me he had started a band with his 6 year old daughter singing. He sent me links to a song, it was amazing. I asked who else was in the band he rattled off a list of good friends of mine and folks I didn't know so well. Including Jeremy the people in the band have also played with a diverse cast of characters like: Andrew Bird, Gayngs, Bon Iver, Eydea & Abilities, Fog, Why, Alpha Consumer, Dosh, and many many more. They are all fantastic musicians playing very interesting and challenging music. All fronted by Jeremy's rather extroverted daughter. Following that I put together a compilation of 10 bands sort of as a « sampler » of the label for a night at a Chicago bar that was a Staring Problem show. 50 tapes were given away at the door and are being repressed for the Unur europe tour. It's a pretty great comp. Songs from each of the previous releases on the label, songs from bands the label will work with in the future and other artists that are friends of mine and make great music. This is just since december. there are plans for at least two more releases over the summer maybe more!
Tu penses étendre les objectifs de Modern Tapes ?
Are you planning to extend the purpose of Modern Tapes?
Je compte sortir un 7" et peut-être davantage de vinyles. Ce sera toujours dans des tirages limités avec un cachet artisanal. J'aimerais être attaché à chaque sortie personnellement, pas juste l'envoyer au pressage puis vendre vendre vendre, je veux que les sorties portent mes empreintes et que le papier communique un ressenti. Des choses simples.
I've got plans for a 7″ and maybe more vinyl. It will still be limited edition with something made by hand in the packaging. I would like to stay attached to each release personally, not just send it off to be manufactured and then sell sell sell, I want the releases to have my fingerprints on them and be able to think about what the paper feels like. Simple things.
Quelle est ton opinion sur la situation actuelle de l'industrie musicale ? Comment penses-tu qu'elle pourrait évoluer ?
What do you think of the current situation in the music industry? How will this change in the future years in your opinion?
Comme je l'ai déjà dit, je ne sais pas comment les labels indie plus importants s'y prennent, sans parler des majors. Je pense que le modèle commercial que l'industrie du disque a suivi pendant longtemps est fini et ne fonctionne plus. Il faut trouver quelque chose de neuf. Tout le monde peut trouver ce qu'il veut quand il le veut alors pourquoi vouloir ta musique alors qu'il existe des millions de gens qui en proposent ? Mon idée est de réaliser un objet spécial, de rendre les morceaux disponibles pour tous ceux qui le souhaitent mais faire en sorte que l'objet soit une expérience. Je ne pense pas qu'il soit facile de maintenir une entreprise avec cette approche mais je peux entretenir Modern Tapes avec cette idée. Les majors vont mourir et ceux qui vont survivre devront fusionner les uns avec les autres. Je pense que les plus grands labels indie devront suivre cette voie aussi. C'est une époque formidable, les gens sont en pleine expérimentation, il se passe des choses intéressantes comme soundcloud ou bandcamp. MySpace est en train de se décomposer à force de vouloir être à la fois facebook, bandcamp et un pop up publicitaire. J'attends avec impatience de voir comment tout ça va évoluer. Je pense qu'aujourd'hui, rien n'est permanent bien que certaines choses actuelles soient excellentes.
Like I said before, I don't know how bigger indie labels do it, let alone the majors. I think the business model the music industry has followed for it's existence is over and no longer works. Something new needs to be figured out. Anyone can get what they want whenever they want it so why would they want your music when there are millions of people out there making music too? The idea for me is to make the object special, get the songs available for anyone who wants them, but make the object an experience. I don't think you can sustain an industry with that approach but I can sustain Modern Tapes with that idea. Major labels will die off and the ones who survive will have to merge with one another, I feel bigger indies will be forced into that as well. It is a great time, people are experimenting, great things are coming up like soundcloud or bandcamp. Myspace is tearing itself apart trying to be facebook, bandcamp, and a pop up ad all at the same time. I look forward to seeing how everything develops. I do not feel that anything current is permanent. But some of them are great for now.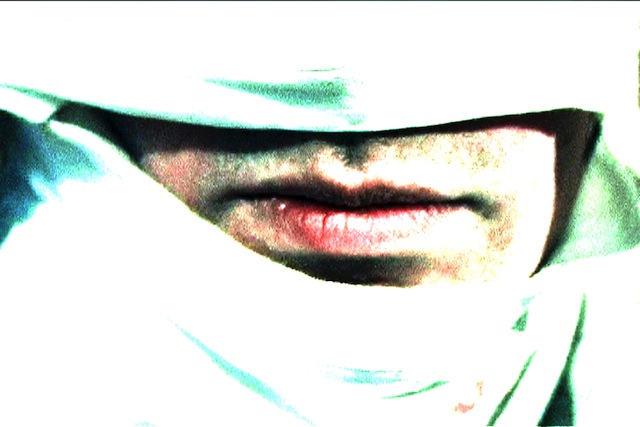 Quels sont les labels ou les artistes qui t'ont influencé ou t'influencent encore ?
Which past or present labels or artists influenced or still influence you?
Quelques labels ont posé la base de ce que je fais – Dischord, Gravity, Vermiform, SST, Factory et Zick Zack et des labels plus récents qui m'inspirent, de Constellation et Kranky qui règnent là où d'autres ont échoué, jusqu'à Anticon qui évolue avec son public, ou Dark Entries, Walhalla et Minimal Wave qui prennent de très bonnes décisions et ressortent de la grande musique perdue, ou Sacred Bones et Wierd qui trouvent de nouveaux artistes de qualité et qui sont suivis par des gens qui achètent leurs sorties comme des curateurs en somme.
En ce qui concerne les artistes, je ne ferais pas ce que je fais sans : Fugazi, Nation Of Ulysses, Antioch Arrow, Clikitat Ikatowi, Kraftwerk, This Heat, Wire, Gang Of Four, Stars Of The Lid, Fly Pan Am, The Ex/Dog Faced Hermans, The Jesus and Mary Chain, et les milliards d'artistes moins connus qui ont sorti un single et qui ont disparu mais qui m'ont laissé dans la mémoire une empreinte en termes d'exemple d'honnêteté artistique.
There are a handful of labels that have laid the groundwork for what I do- Dischord, Gravity, Vermiform, SST, Factory and Zick Zack and newer labels that inspire, from Constellation and Kranky who thrive where others fail, to a label like Anticon that evolves with its audience, to labels like Dark Entries, Walhalla, and Minimal Wave that make really good decisions and reissue great lost music to labels like Sacred Bones and Wierd who find great new artists and are trusted by the people who purchase their releases as curators in a sense.
As far as artists go, I wouldn't do what I do without: Fugazi, Nation Of Ulysses, Antioch Arrow, Clikitat Ikatowi, Kraftwerk, This Heat, Wire, Gang Of Four, Stars Of The Lid, Fly Pan Am, The Ex/Dog Faced Hermans, The Jesus and Mary Chain, and the billions of lesser known artists who made a 7″ and disappeared but left their mark in my brain as examples of honest art.
Tu peux nous présenter ta mixtape ?
Could you introduce the mixtape?
C'est tout simplement une collection de morceaux actuels ou non que je trouve merveilleux ou qui reflètent l'expérimentation et le génie étrange que je voudrais que Modern Tapes reflète. De l'électro minimaliste en passant par le post punk, l'art rock et l'inclassable. Ce sont des exemples de ce qui m'anime en musique. Certains morceaux sont rippés de vinyles, d'autres ont été enregistrés le mois dernier. Le son peut varier mais certainement pas l'esprit, ni l'âme.
Simply this is a collection of songs from now and then that I think are amazing or reflect the experimentation and awkward genius that I would like Modern Tapes to reflect. From obscure minimal synth and post punk, to art rock, to the indescribable. These are examples of what makes me excited about music. Some tracks are ripped from vinyl, others were recorded last month. The sound may vary but the spirit and soul does not.
Comment vois-tu ton futur ?
How do you see your personal future?
Très rempli. La tournée d'Unur en Europe me prend beaucoup de temps, toute comme le repressage des cassettes. J'aimerais consacrer la plupart de mon temps à l'art, comme tout le monde en fait. J'aimerais diffuser le terme Modern Tapes dans le monde, sortir encore des cassettes, voyager davantage, rencontrer de nouvelles personnes et profiter du temps avec ma compagne Jessi et mon formidable chien Maisy de 16 ans.
Busy, busy, busy. The Unur tour of europe is taking up much of my time, as is repressing tapes. I'd be happy to spend most of my time making art, who doesn't want that? I would like to spread the word of Modern Tapes all over the world, put out some more releases, travel more, meet great new people and have some time to enjoy life with my partner Jessi and my 16 year old wonder dog Maisy.
Mixtape
Modern Tapes Hartzine Mixtape by modern tapes
1.  Aaah..!- Slip Away
2.  Leben Und Arbeiten- Amanita
3. Charles De Goal- Dans De Labyrinthe
4.  Catholics And The Pill- Cool Dick (bientôt sur Modern Tapes)
5.  Celibates- She's the One
6.  Units- Warm Moving Bodies
7. Wall Of Voodoo- Crack The Bell
8. WKGB- Non-Stop
9. Guitar Party- Robot Worms (extrait de Modern Tapes 003)
10. This Heat- A New Kind Of Water
11. Die Unbekannten– Radio War
12. Unur- Pillows (extrait de Modern Tapes 002)
13. Liquid Sky OST- Me And My Rhythm Box
14. Mit Gas- Divorce (extrait de Modern Tapes 004)
15. Palais Schaumburg- Telephon
16. Fall Of Saigon- So Long
17. Minny Pops- Dolphin's Spurt
18. Tangible Joy- Move
19. Martin Human- Rocks And Caves
20. Locks- Segments (bientôt sur Modern Tapes)
21. The Au Pairs- It's Obvious
22. Staring Problem- Pictures Of Morrissey In Jake's Locker (extrait de Modern Tapes 001)
23. The Pop Group- She Is Beyond Good And Evil
24. All Men Of Lidice- 5×5 (extrait de Modern Tapes 004)