Se frotter à Milton Bradley, c'est s'attendre à semer la division. En effet, l'artiste ne jouit pas de la même aura de célébrité que certain de ses contemporains. Et pourtant, Patrick Radomski de son vrai nom est une source d'inspiration inépuisable parmi ses pairs. Générateur d'une musique complexe, profondément lugubre, alternant chaos statique et bourrasques analogiques, Milton Bradley doit autant aux crispations électriques de Sleeparchive qu'aux rêves apocalyptiques de Klaus Schulze. Et ce n'est pas anodin si le premier vrai vinyle techno que j'ai acheté (si j'occulte ma période minimale, hardcore et consorts…) fut Last flight to Cologne. Époque bénie s'il en est d'un revival à une techno pure et brute ! Berlin trouvait alors son second souffle, le Berghain était the place to be, le Tresor venait de rouvrir ses portes, l'Arena organisait certaines des soirées les plus undergrounds de la ville… Pendant ce temps là plusieurs artistes sortaient des salves de tueries qui allaient devenir mythiques, des vinyles ornés de petits macarons simplement tamponnés à la chaine avec le nom du label et le numéro du disque… A l'époque tout le monde jouait le morceau Untitled de l'artiste Unknown. C'est ici que commence l'épopée de cet anti-héros du clubbing, qui après avoir affirmé sa suprématie avec son impeccable album Tragedy of Truth, revient avec un troisième EP de son projet The End of All Existence. Plus accessible pour certains, plus âpre et brutal pour d'autres, le concept a au moins le mérite d'être clair, écrire une symphonie électronique en ode à la destruction de la vie.  Alors à l'occasion de cette nouvelle sortie, on a tenu à s'entretenir avec cet artiste iconoclaste et incontestablement majeur, et pourtant tellement discret.
Interview
Qu'est-ce qui t'as poussé à te lancer dans la musique ?
What led you to launch you into music?
La musique a toujours été un élément central dans ma vie, en particulier ces musiques où je pouvais me perdre dans la dérive de mondes fantasmatiques. Quand j'étais enfant, je suis entré en contact avec la musique en écoutant des cassettes de mix que mes parents s'étaient faits pour eux-mêmes. Sans savoir particulièrement que c'était des sons électronique de Giorgio Moroder, Jean-Michel Jarre ou Kraftwerk qui allaient déclencher mes fantasmes. Tous ces sons venus de la science-fiction m'ont excité pendant un temps.

Music has always been a central part of my life, especially those music that I could loose myself into and drift into phantasy worlds. When I was a kid I got in contact to music by listening to mix tapes my parents made for themselves. Without knowing what exactly it was particularly electronic sound by Giorgio Moroder, Jean Michel Jarre or Kraftwerk unleashed my fantasy. All those science fiction like sounds got me excited by this time.
Le milieu des années 2000 a été très prolifique pour la Techno… Comment t'es-tu venu l'idée de lancer ton label Do Not Resist The Beat ?
The mid-2000s was very prolific for Techno music … How did the idea to start your label Do Not Resist The Beat come ?
Je voulais déjà produire des disques dans les années 90, juste pour le plaisir. Mais je n'étais jamais vraiment satisfait du résultat en raison du matériel limité que je possédais à ce moment là. À la fin de 2007, un de mes amis m'a fait découvrir certains logiciels qu'il produisait et je découvrais des possibilités étonnantes en combinant ce logiciel avec le matériel que j'avais déjà. Les premières pistes utilisables sont nées assez rapidement et nous avons alors décidé de les sortir.
Je n'ai jamais trop été dans les trucs d'envoi promo donc mon ami et moi-même avons décidé de mettre un peu d'argent et de réaliser mon premier enregistrement. Voilà comment Do not resist The Beat a commencé – comme une future plateforme pour sortir mes propres productions et interprétations de la musique électronique.

I already wanted to produce records back in the 90s, just for fun. But I was never really satisfied with the result because of the limited hardware I owned by this time. By the end of 2007 a friend of mine showed me some software he was producing and I saw amazing possibilities combining this software with the hardware I still had. The first usable tracks were done pretty quickly then and I decided to release them.
I was never much into sending out promo stuff so a friend and I decided to put some money in a pot and release the first own record. That's how "Do Not Resist The Beat" started – as a future platform for releasing my own productions and interpretations of electronic music.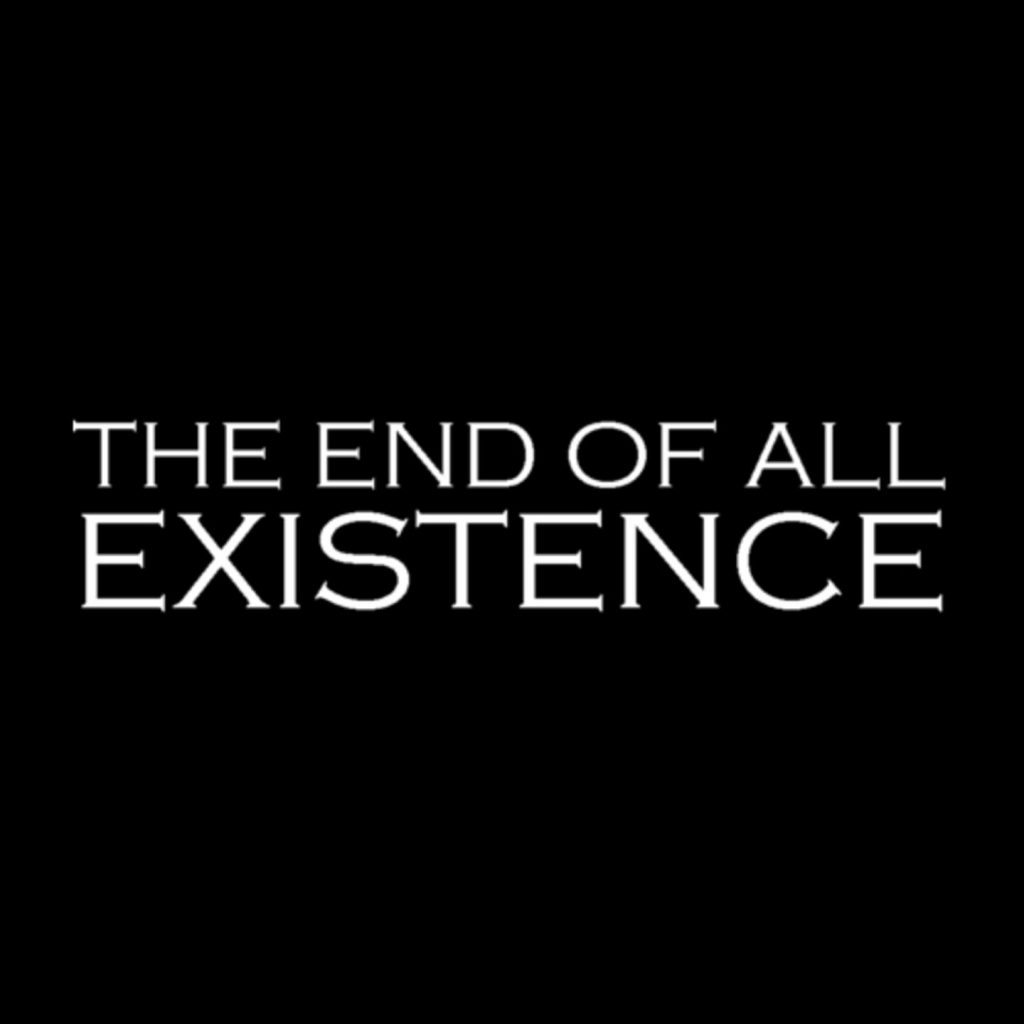 Avec d'autres labels comme Horizontal Ground, Frozen Border, etc., vous avez choisi d'adopter une esthétique minimaliste, un son aux grooves froids et tranchants… Cette musique a fini devenir peu à peu le son référence de techno berlinoise. Avec le recul quels souvenirs gardes-tu de cette période ?
With other labels like Horizontal Ground, Frozen Border, etc … you choosed to adopt a minimalist aesthetic, a sound with cold and sharp grooves … This music became gradually the benchmark of Berlin Techno. Looking back , which memories do you have of that period ?
Après avoir pris une petite pause, j'ai commencé à m'engager à nouveau avec une musique électronique plus contemporaine en 2006. Après cette période d'abstinence il y avait beaucoup à redécouvrir, ce fut une période très excitante. Je regardais les catalogues des magasins et internet et j'ai découvert les productions de Marcel Dettmann, Sleeparchive et beaucoup d'autres. Ce fut la musique que j'ai aimée à cette époque, Cela semblait nouveau, frais et intéressant. Des clubs comme le Berghain et Tresor, qui a rouvert en 2007, étaient les endroits où je passais beaucoup de temps, et je me suis senti inspiré à nouveau.

After taking a small break I started to get engaged with contemporary electronic music again in 2006. After this time of abstinence there was a lot to rediscover, it was a quite exciting time. I was browsing records shops and the internet and found productions by Marcel Dettmann, Sleeparchive and many more. This was the music I liked by that time, it sounded new, fresh and interesting. And as well clubs like Berghain and Tresor which has been reopened in 2007 were the places I spent a lot of time and got inspired again.
Il y a dans ta musique quelque chose de sombre, froid, mécanique… Ta musique semble très inspirée par les sonorités dub et ambient, plus mentale que physique, non ? Quelle est ta vision de la musique électronique ?
There are in your music something dark, cold, mechanical … Your music seems very inspired by dub and ambient sounds, more mental than physical, isn't it ? What is your vision of electronic music?
Je tiens à exprimer certaines humeurs, cela fonctionne mieux sur la couche mentale. Mais je ne dirais pas que je suis inspiré par le dub. Le son « dubby » vient par lui-même quand je produis et il s'inscrit dans le processus de production qui vise à trouver des sons qui reflètent mes émotions, mes sentiments, mes humeurs. De plus, j'aime les morceaux trippy, mais dans le contexte de club, je préfère, la plupart du temps, les tracks qui ont du corps dans un sens plus large.

I want to express certain moods, this is working best on the mental layer. But I wouldn't say that I'm inspired by dub. The « dubby" sound just came by itself while producing and I'd call it a follow up of the whole production process which aims to find sounds that reflect or mirror my emotions, my feelings, my moods. Furthermore I like trippy tracks, but in the club context I mostly like physical tracks in a wider sense.
Dans The End Of All Existence tu imagines une sorte de soundtrack à l'apocalypse, d'où t'es venu cette idée ?
In The End Of All Existence you imagine a kind of soundtrack to the Apocalypse, from where comes that idea ?
L'idée de ce projet m'est venue dans un moment assez sombre. En étant inspiré par certains films « Worlds End« , le slogan de The End Of All Existence m'est venu à l'esprit. Certaines de mes humeurs donnent souvent naissance à des concepts de rejet, et ce slogan convient de ce scénario de fin du monde dans lequel j'étais à cette époque. J'ai donc développé l'idée de faire une sorte de bande-son pour une fin du monde fictive.

The idea for that project came up in a quite dark moment. Being inspired by some Worlds End movies the slogan of The End Of All Existence came to my mind. Certain moods are often give birth to concepts of releases, and this slogan suited this end of the world scenario I was into by that time. So I developed the idea to make some kind of soundtrack to a fictional worlds end.
Il y a une certaine progression tout le long de ce nouveau EP qui commence par Choir of Devastation plutôt contemplatif et se termine par un Echoes of the Nameless très dur et rugueux. Était-ce ce que tu cherchais dès le début ?
There is a kind of increase during this new EP that begins by Choir of Devastation more contemplative and ends with an Echoes of the Nameless much hard and rough. Was it what you were looking for from the beginning ?
Oui bien sûr. Comme ce projet consiste à créer une sorte de bande-son, les morceaux (même si ce n'est seulement quatre d'entre eux) eux-mêmes devaient être en cascade, une suite logique de sorte que vous êtes en mesure de voyager à travers ma fiction.
Yes, for sure. As this project is about being some kind of soundtrack, also the tracks (even if it's only four of them) should be in a cascading, logical order so you're able to have a kind of a travel through my fiction.
Avec ton projet AlienRain, tu démontres une facette totalement différente de ta musique, totalement axée acid techno. Pourquoi avoir segmenté ces différents univers ?
With your Alien Rain project, you demonstrate a completely different side of your music, totally focused on acid techno. Why did you chose to segmente those different worlds ?
Tout en produisant des sons acids, j'ai toujours eu ce thème alien dans ma tête, ainsi que l'image de la tête d'alien bien connu d'ailleurs. Le son de la 303 (Roland TB-303) est tout à fait spécial et unique,  C'était donc une conséquence logique qu'un projet différent en soit sorti. En outre, j'aime l'idée de créer des projets qui sont cohérents et qui développent leur propre univers.
While producing the acid sounds I always had that alien theme in my head, as well as the picture of the well-known alien head. The 303 sound is quite special and unique, so it was a logic consequence to make another project out of it. Furthermore I like the idea of creating projects that are coherent and which develop their own enclosed world.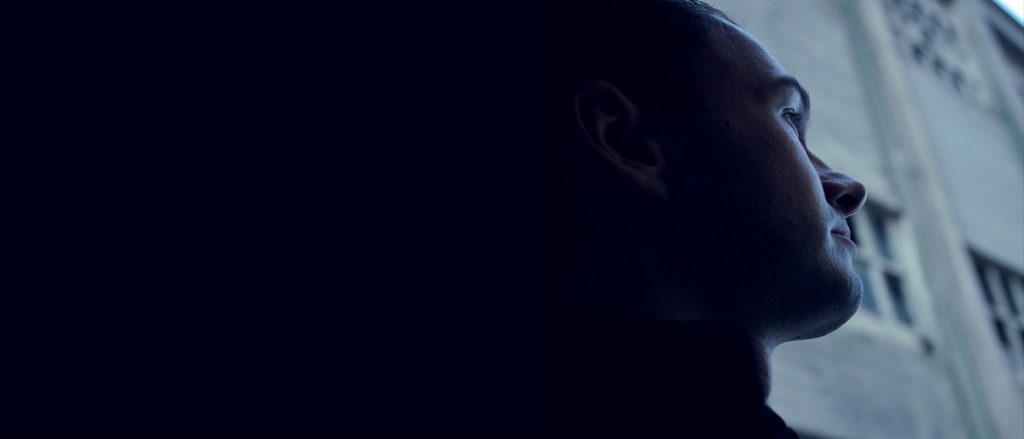 Tu sors très peu de disques en dehors de tes propres labels. Pourquoi ce choix ?
You edit only few discs outside your own labels. Why ?
En raison de mon désir d'exprimer, j'ai toujours certaines idées au sujet de prochaines versions. Thématiquement certaines pistes doivent s'inscrire dans un certain contexte. C'est quasiment impossible quand vous êtes sur le label des autres parce qu'il y a toujours des intervenants qui décident des tracks, de la créa, et de l'ensemble du processus. Avoir son propre label vous donne une sorte de flexibilité, je peux décider par moi-même comment, quand et dans quel cas produire un morceau. Cela ne signifie pas que je sois opposé à travailler avec d'autres labels, mais je ne veux pas créer l'ensemble du process aléatoire et hors controle.

Due to my wish to express I always have certain imaginations about upcoming releases. Thematically certain tracks should be inside some context. You hardly get that possibility if you release on other people's label because there's other people who decide about the tracks, the artwork, the whole process. Having your own label gives you some kind of flexibility, I can decide by myself what, how, when and in what case I release a track. This doesn't mean I'm opposed to release on other labels, but I don't want to create the whole process to random and inflationary.
Ta musique est finalement très attachée à Berlin et on se rend rapidement compte qu'elle en est une fidèle bande son.  Quel impact cette ville a eu et  a toujours sur toi ? Te vois-tu un jour vivre ailleurs?
Your music is ultimately very attached to Berlin and we quickly realize that it's his truthful soundtrack. Which impact this city has had and still has on you ? Do you see yourself one day live somewhere else ?
L'environnement où tu grandis et où tu vis durant une longue période a toujours une influence sur toi. J'ai toujours aimé l'ambiance brute et sombre qu'avait Berlin jusqu'au milieu des années 90. Cela convenait assez bien à mon humeur à ce moment-là. Ma plus grande influence ce sont les souvenirs de ma jeunesse. Les changements de ces dernières années (maisons peintes, appartements de luxe, des centres commerciaux sans fin) je ne les trouve pas du tout inspirants. Pour ce qui est de vivre ailleurs, je pourrais imaginer partir m'installer au Japon un jour.
The environment you grow up at or you live in for a longer period of time always has an influence on you. I always liked the rough, raw and dark feel Berlin had until the mid 90s. This suited my mood pretty well by this time. The biggest influence were memories from my younger days. The changes of the last years (painted houses, luxury apartments, endless shopping centers) I don't find them inspiring at all. If it comes to other places, I could imagine to live in Japan one day.
Audio
The End Of All Existence – 6 Minutes Before Dawn
Vidéo
The End Of All Existence – The Final Hours