Mike Simonetti (Italians Do It Better) l'interview & mixtape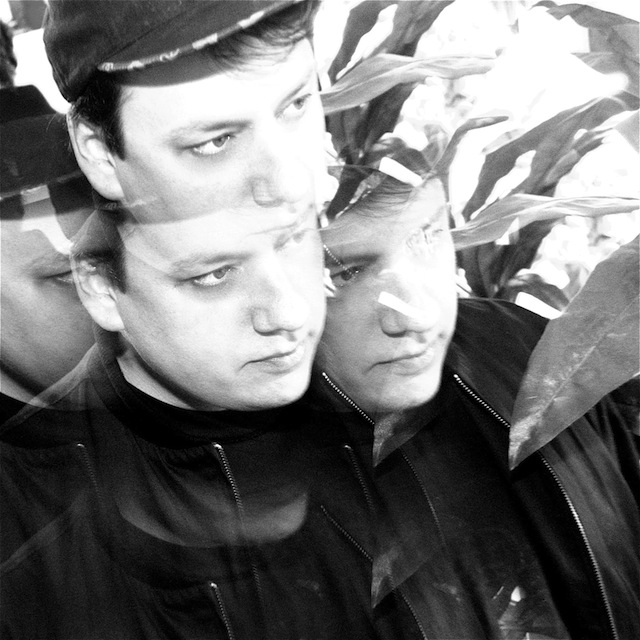 Fidèle à sa réputation, insaisissable, avare de mots mais toujours enthousiaste, Mike Simonetti, DJ, producteur et pierre angulaire des labels Italians Do It Better et Perseo, a accepté de répondre à nos quelques questions dans l'optique d'un double show qu'il donne les 31 mars et 1er avril prochains dans l'antre du Social Club et de celle du Silencio. L'occasion, trop belle, pour évoquer tour à tour lesdits labels – dont , qu'il co-dirige avec Johnny Jewel, et ce à l'aube d'un retour fracassant de celui-ci flanqué des nouveaux albums de Chromatics, Kill For Love, et Glass Candy, Body Work – mais aussi sa propre carrière de DJ, ses lubies et sa vision de l'industrie musicale : « Je pense qu'on a mieux à faire que de se battre avec des gens qui veulent écouter notre musique… ». Imparable, à l'image de ses edits. En sus, une sélection commentée ci-après et téléchargeable à merci.
Audio
Entretien avec Mike Simonetti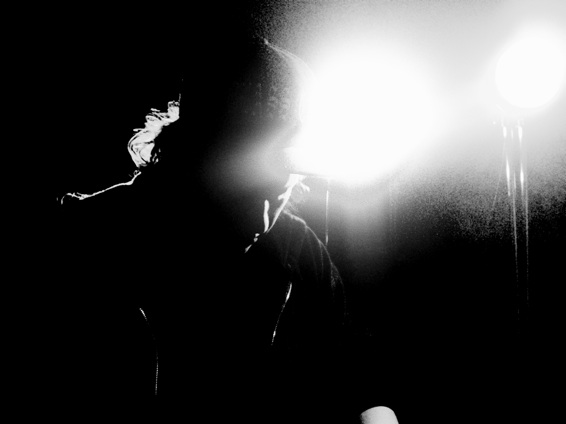 Tu as fondé Italians Do It Better avec Johnny Jewel en 2005. Quelles étaient alors tes intentions et quelles sont-elles aujourd'hui ?
You have built the label Italians Do it Better with Johnny Jewel in 2005… What were your intentions at the time, and what are they today?
J'ai fondé IDIB pour me concentrer sur la dance music, et pour sortir un nouvel album de Glass Candy. C'est marrant car ça n'a pas changé !
I started italians to focus more on dance music, and to release new Glass Candy material. It's funny because it is still the same intentions now!
Tes premières amours sont hardcore et punk (Troubleman Unlimited). À quel moment t'es-tu intéressé au disco ?
From your roots in hardcore and punk (Troubleman Unlimited), can you tell us when your interest in disco started and why?
Je bossais dans des clubs vers la fin des années 80, et mes intérêts ont commencé à pencher au fil des ans vers la house et le disco. J'ai toujours aimé le disco, la soul, le funk et le rap…
I worked at night clubs in the late 1980's and it morphed over the years towards house and disco music. I was always into disco, soul, funk and rap…

L'esthétique Italians Do it Better est reconnaissable parmi cent : qui décide ? qui fait ?
The aesthetics of Italians Do It Better have got this unique and recognizable flavor : who decides? Who does the work?
Johnny s'occupe de tout ce qui est visuel. Heureusement, je n'ai pas à y toucher. C'est vraiment stressant. L'image du label est entièrement entre les mains de Johnny. Il en a une idée bien spécifique et c'est génial.
Johnny does all the visual work. Thankfully i do not have to deal with that stuff. It is very stressful. The image of the label is all Johnny's doing. He has a specific vision, and it's great.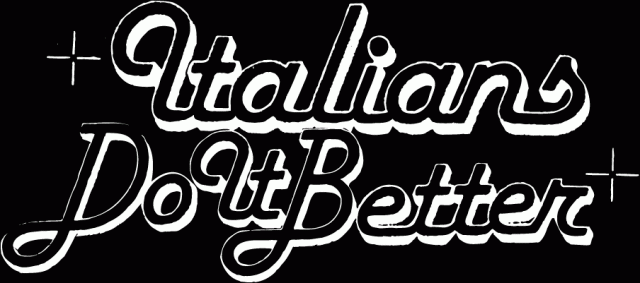 Quel est le futur proche d'Italians Do It Better ?
Whats the near future of Italians Do It Better?
After Dark pt. 2, le nouveau Chromatics, Glass Candy, Perseo (le label de réédition issu d'Italians Do It Better) et peut-être un nouvel album de mon côté aussi…
After Dark pt. 2, new Chromatics, Glass Candy, Perseo, and maybe another record by me as well...
À ce propos… Personnellement, tu en es où ?
Personally, what are you working on?
J'ai des morceaux en cours de composition, et j'ai bossé avec des collaborateurs sur des parties vocales et d'autres instruments pour mon prochain album. J'ai aussi travaillé avec Chris Burns sur de la house 'big room', et avec Momty Luke sur d'autres parties chantées… Il y a aussi eu des edits, et des remixes. Ça avance lentement…
I have songs written in various stages, and have been working with collaborators on vocals and other instruments for my next record. Also been working with Chris Burns on big room stuff and Momty Luke with some vocal based stuff… Edits as well. Remixes too… Moving slowly…
Si tu devais n'écouter plus que trois disques dans ta vie, tu choisirais lesquels ?
If you only had to listen to 3 records for the rest of your life, wich one would they be?
Wouah, c'est une question difficile. Je ne sais pas si je pourrais écouter seulement trois trucs différents jusqu'à la fin de mes jours, je deviendrais fou, sans doute.
Wow that's a tough question. I don't know if i would want to listen to three things for the rest of my life i would probably go crazy…
Tu n'arrêtes pas de jouer aux quatre coins du monde. Quelle est ta relation à la scène ?
You haven't stopped touring around the world, how is your connection to the stage?
On dit que je ne regarde pas assez la foule, que je n'interagis pas assez. Je pense qu'on attend du DJ qu'il soit divertissant. C'est un produit direct de la pensée des années 2000. J'ai tendance à laisser la musique parler pour elle-même. Je passe juste de la musique, créée par d'autres personnes. Mon boulot consiste à faire danser les gens, pas à les avoir en face de moi à me regarder en brandissant leurs iPhones. Je préfère me focaliser sur la programmation de bons morceaux en soirée, plutôt que de faire exploser les haut-parleurs en sautant en l'air et en éclaboussant des jeunes filles prépubères de champagne, et plutôt que de sauter dans la foule ou d'autres conneries du genre.
People say i don't look and interact with the crowd enough. I think people expect a dj to be an entertainer. That is a product of 2000's thinking. I tend to let the music speak for itself. I am just someone playing other people's music. My job is to make the people dance, not to have them stare at me and hold up their iPhones. I'd rather concentrate on programming good songs for night rather that banging it out and jumping up and down splashing champagne on underage girls, or stagediving or some other bullshit.
Quels sont les artistes dont tu te sens proche ?
Wich actual bands/DJ do you feel close to?
Je considère tous les artistes présents sur Italians comme faisant partie de ma famille.
All the artists on Italians are my family.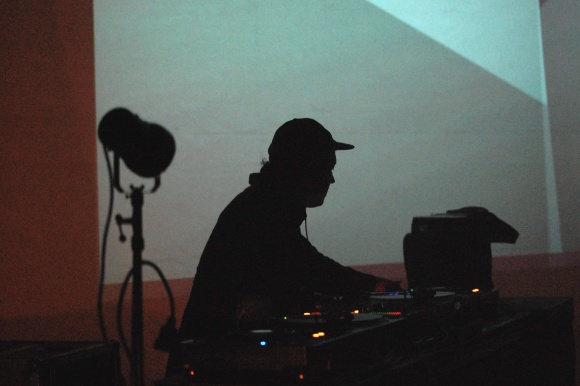 Tu mets beaucoup de choses en téléchargement gratuit. Quel est ton sentiment sur les évolutions actuelles en la matière ?
You put many things in free download. What's your feeling on the current evolution on this matter?
Je pense qu'on a mieux à faire que de se battre avec des gens qui veulent écouter notre musique. C'est vraiment honteux de perdre son temps à se battre contre les téléchargements illégaux. Sois juste content que des gens veuillent de ta musique et reprends-toi. À ce stade, c'est vraiment pour raquer des centimes. Un téléchargement coûte quoi, 99 cents ? C'est une perte de temps.
I think it's better to focus on other things than fighting people who want to hear your music. It's embarrasing to waste your time fighting illegal downloads. Just be honored people want to hear your music and get on with it. At this point you are chasing pennies. What's a download, 99 cents?? It's a waste of time.
Qu'est ce qu'on peut te souhaiter pour 2012 ?
What can we wish you for 2012?
M'occuper de mes enfants, de ma carrière de DJ et enregistrer.
Parenting, djing, recording.
Mixtape
(DL/TC)
01. Todd Richards – Shall Go
Todd, le Dieu, n'est pas seulement une légende, il vient de la ville juste à côté de la mienne. C'est bon de le voir revenir.
Todd the God is not only a legend , he's from the town next to me. Good to see him back.
02. Lana Del Rey – Video Games (Joris Voorn edit)

J'aime les remixes pop, plus particulièrement encore quand de bons producteurs s'en chargent. Et puis ça surprend les hipsters quand je les passe.
I love pop remixes, especially when really talented producers do it. It also makes the hipsters confused when i play it.
03. Chris Burns and Gavin Holland – Malcolm X Park (Party Bros)

Avec Chris on sort un disque bientôt… « big room house ».
Me and Chris have a record coming out together… big room house.
04. Variations De Noir (Mike Simonetti Remix)

Mon dernier mix. Je l'ai seulement mis là car le titre est en français.
My latest remix. I m only putting this on this list because he is French!
05. Sam Sparro – Happiness

Ces nouveaux trucs sont bons. Intransigeants et dotés d'une sacrée voix.
His new stuff is great. uncompromising and such a great voice.
06. Wolfram – Thing Called Love (Legowelt Remix)

Legowelt est le meilleur producteur au monde actuellement (derrière la famille Italians Do It Better bien sûr).
Legowelt is the best producer in the world currently , in my opinion (besides the Italians Do It Better Family of course).
07. Radiohead – Everything In Its Place (Afefe Iku remix)

Afefe Iku manque rarement…
Afefe Iku rarely misses…
08. Sycorax – Euphrates

C'est le nouveau projet de mon ami Ben Manzone.
New project by my friend Ben Manzone.
09. Split Secs – Slave

C'est un gars de la Côte Ouest nommé Travis. Un producteur de malade sur le point d'exploser.
West coast guy named Travis (aka TK). Sick producer about to blow up.
10. Chromatics – Lady

Ce nouvel album va changer la donne.
This new album is going to change the game.