Mikael Tariverdiev – Film Music
En 2011, Stephen Coates, fondateur et chanteur du groupe britannique The Real Tuesday Weld, entendit pour la première fois la musique de Mikael Tariverdiev dans un café moscovite. Voulant s'enquérir du patronyme de l'auteur de ces rengaines, Coates se vit répondre par le tenancier que "cela lui rappelait le bon vieux temps". S'ensuivit une quête passionnée qui le mena à rencontrer Vera Tariverdieva, femme du compositeur, et dont l'aboutissement est la sortie du coffret Film Music, tout premier abrégé occidental des innombrables musiques de film composées par Tariverdiev (plus de 130, jusqu'à son décès en 1996). Furieusement passionné par la musique et le cinéma, Mikael ne composa pas uniquement des bandes originales, puisqu'il créa également des ballets, romances ou des opéras.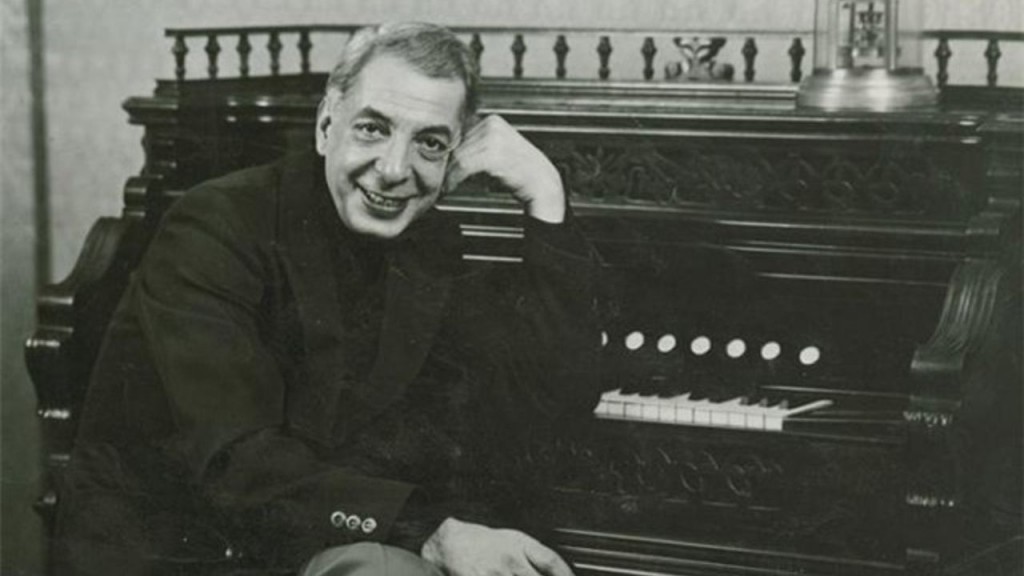 Compilée et agencée par Vera et Coates, Film Music est une merveilleuse introduction à l'abondante oeuvre de Tariverdiev, puisant sa source au confluent d'un jazz qui craque (All This Jazz), d'un piano tendre (Boys and the Sea, Part One) et d'une grande élégance d'écriture classique (Prelude for Cello and Piano). La sélection est globalement instrumentale mais inclut quelques morceaux chantés en langue russe, le tout dans une teinte légèrement sépia, aux contours craquelés mais toujours d'une superbe ingénuité, et toujours cette vaporeuse impression, sous la poésie russe de ces notes intimement scellées, de vivre la trouble vie projetée des héros, glorieux ou déchus.
Mikhail Khalik, réalisateur et grand ami de Tariverdiev, pour qui ce dernier composa bon nombre de bandes originales, avoue ne pas savoir où classer la musique de Tariverdiev, si ce n'est tout à côté des plus belles mélodies de Nino Rota ou Michel Legrand voire, ajouterait-on, des premières œuvres du jeune Gainsbourg. Et effectivement, à l'égal de ces compositeurs, Tariverdiev sait créer des pièces limpides et captivantes, de celles que l'on écoute les yeux fermés, parfois la gorge serrée, vers lesquelles l'on revient régulièrement errer.
Audio
Video
Tracklisting
Mikael Tariverdiev – Film Music (Earth Recordings, 20 novembre 2015)
Disc 1 'Goodbye Boys'
01. Boys and the Sea (Part one)
02. Boys and the Sea (Part two)
03. Dance at the Stadium
04. Waltz (From The Long Day)
05. My Younger Brother
06. The Last Romantic
07. Evening Café
08. Summer Blues
09. All this Jazz
10. A la Invenzia
11. Don't Be Sad
12. Waltz (From The Last Thief)
13. Unfinished Recording
14. Russian Ragtime
15. Dolphins
16. You Have Such Eyes
17. Goodbye Boys!
Disc 2 'Snow Over Leningrad'
01. On Tsvetochnaya Street
02. A Moment
03. Prelude for Ket
04. Roads
05. Couple in a Café
06. Expectation of the New Year
07. Snow Over Leningrad
08. No One's Home
09. Along My Street for Many Years
10. What is Happening to Me?
11. I Like
12. Aria for a Moscow Guest
13. I Asked the Ash Tree
14. I Asked the Mirror
15. The Third Stroitelnaya Street
16. Melody
17. The Last Waltz
Disc 3 'I Am A Tree'
01. I Love
02. Morning Clouds
03. Moscow Morning
04. Moscow Morning (Variation)
05. Morning in the Mountains
06. Prelude for Cello and Piano
07. Nocturne
08. I am writing to You by Accident
09. On the Scout
10. Over the Fields the Twilight is Indistinct
11. Your Voice
12. Accordion Waltz
13. It Happens
14. Until Tomorrow
15. Don't Be Sad (Variation)
16. I am a Tree
17. Goodbye Boys (Variation)