Matthew Samways l'interview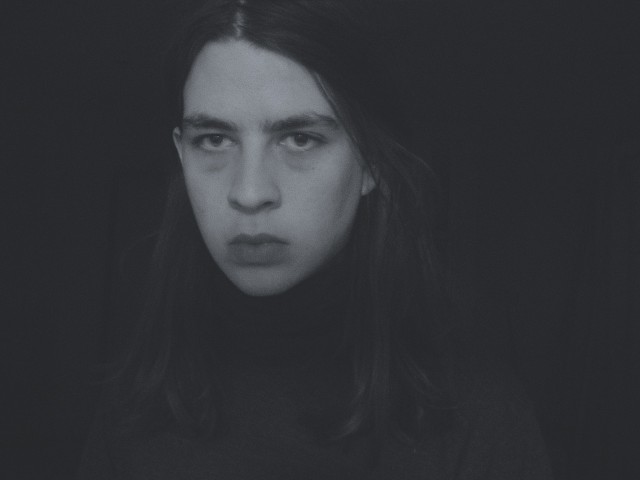 En 2012, lorsque nous avons interviewé Matthew Samways pour la première fois à propos de son label Electric Voice Records qui sortait alors sa première compilation (lire), l'angelot avait à peine dix-neuf ans. De quoi filer des rides à n'importe quel clampin du milieu. Aujourd'hui, le résident de Halifax, en Nouvelle-Écosse canadienne, en tape trois de plus au compteur et parle déjà comme un vétéran ayant avalé d'une traite son adolescence, entre mise sur pied d'un label dénombrant de sérieuses références – Automelodi, Martial Canterel, Xeno & Oaklander, Új Látásmód Fúzió ou ADN' Ckrystall -, projets musicaux personnels et lutte erratique contre une lancinante dépression. La précocité a certes souvent un prix, mais Matthew a de la ressource, en témoignent les parutions alignées en 2014 avec la sortie physique – longtemps repoussée, suite à un souci avec une usine de pressage US – du LP Surlendemains Acides d'Automelodi (lire) et les trois compilations cassettes, instiguées avec l'aide de Sean Mcbride, Sand Beach, Railroads In Juxtaposition et l'ultime Cliff Dwellings – avec au tracklisting, entres autres, Silent Servant, Femminielli Noir, Soft Metals et Cosmetics – s'inscrivant toutes trois dans le cadre des dénommées Topographic Symbols Editions. A l'heure de souffler sa cinquième bougie et au moment où Electric Voice Records annonce – sans rien révéler de tangible – des collaborations avec Dirty Beaches et Tropic of Cancer, Matthew a préféré botter en touche tout en nous parlant de ce qui lui tient avant toute chose à cœur, à savoir de son prochain LP à paraître en son nom propre, Litany Against Fear. En prime, il nous a offert une mixtape à écouter et télécharger ci-après.
Matthew Samways l'interview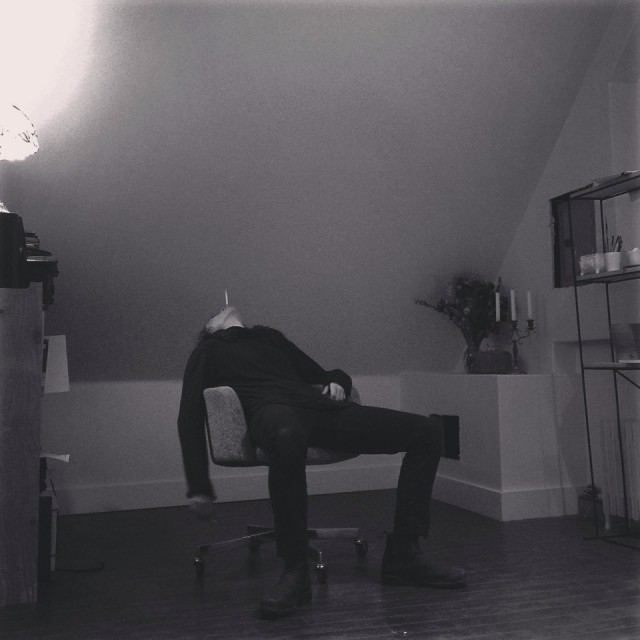 Cinq ans après les débuts du label, vous préparez une troisième compilation. Pourriez-vous nous en dire plus à ce sujet ? Est-ce-qu'elle témoignera de l'orientation esthétique actuelle du label ?
Five years after the beginning of the label, you prepare a third compilation. Can you tell us more about it? Does she it testify of the current esthetic orientation of the label?
J'ai décidé de ne pas divulguer d'informations sur la sortie jusqu'à ce qu'elle se concrétise. J'ai été confronté à beaucoup d'obstacles ces deux dernières années, en particulier avec le label, et mes ambitions peuvent sembler polarisées. J'apprécie le procédé d'élaboration de ces compilations et j'ai rencontré des personnes formidables tout au long de ces processus, professionnellement et personnellement. Chaque auditeur, ou devrais-je dire consommateur, a une vue subjective de l'orientation du label. Une certaine valeur esthétique s'est développée en parallèle avec mon art personnel et ma pratique musicale qui se reflète sur le label et est également imposée par les artistes avec lesquels j'ai choisi de travailler. Je ne crois pas vraiment que le label puisse exister dans toute sa pureté et sa sincérité étant donné que nos sorties et nos médiums sont éclipsés par la culture musicale contemporaine et notre démographie. Peut-être aussi que mon isolement et le fait que j'habite dans un endroit retiré contribuent à l'image et à la représentation d'EV.
I am choosing to withhold any information about the release until it has materialized. I have dealt with many obstacles over the last couple years, especially with the label and my ambitions can feel polarized. I do enjoy the process of curating these compilations and have met some magnificent people throughout these processes, professionally and on a personal level. The orientation of the label is subjective to the listener or shall I say consumer. A certain aesthetic value has developed abreast with my own art and musical practice that is reflected in the label and is otherwise enforced by the artists' in which I have chosen to work with. I do not really believe the label can exist purely and genuinely, as the releases and the mediums we choose are obscured by contemporary music culture and our demographic. Perhaps also the isolation and my remote location contribute to the output and representation of EV.
Comment juges-tu l'expérience d'EVR après coup ?
How do you judge afterward the EVR experience?
Avec le recul, je n'aurai pas commencé le label à un si jeune âge. Ceci étant dit, l'univers a ses propres lois et il y a une raison à l'existence d'Electric Voice dans ma vie. Historiquement, éventuellement sous un autre nom ou sans association avec une niche musicale particulière, le label aurait existé sous une autre forme. J'ai l'impression que mon besoin de créer et de participer de cette façon à ces communautés musicales est intenable. Il est facile de se sentir désabusé face à soi-même et à ses actions, mais le défi qui consiste à surmonter ça peut déclencher l'enthousiasme à travers cette expérience.
In hindsight, I would not have begun the label at such a young age. This said, the universe is working its ways and there is a reason Electric Voice exists in my life. Historically, perhaps under a different moniker or without any association to a particular niche, the label would have materialized in another way. I feel my urge to create and to contribute to these musical communities in such a manor is untenable. It is simple to feel disenchanted with ones being and ones doing but the challenge behind overcoming this can often spark enthusiasm with this experience.
Est-ce-que ce rapport te donne des clefs et des perspectives pour le futur ?
Does this report give you keys and perspectives for future?
Effectivement, je me suis découvert plus exigeant et impatient avec les résultats du label. Je suis actuellement en train de travailler sur une proposition de financement qui nous installerait pour les cinq prochaines années mais je ne suis pas pressé. J'ai aussi l'intention d'être un peu plus sélectif avec les gens avec lesquels je travaille, d'amener et de travailler de façon plus rapprochée avec des amis. C'est simplement plus agréable de cette manière.
Indeed, I have found myself to be rather over extensive and impatient with the labels output. I am currently working on a proposal for funding that would set us up for the next five years and I do not feel rushed to do so. I also intend on being slightly more selective with whom I work with, and bringing it in and working closer to friends. It is simply more enjoyable this way.
Tu t'es rapproché d'artistes comme X&O. Quelles ont été les rencontres fondamentales durant cette période de ta vie ?
You got closer to artists as X&O and Automelodi. What were the fundamental meetings during this period of your life?
Avant tout, je suis devenu très ami avec Sean Mcbride de Xeno & Oaklander, qui est aussi le cerveau derrière Martial Canterel. Musicalement, l'impact que MC a eu sur ma vie de la fin de mon adolescence et aux débuts de ma vie d'adulte est très puissant et est responsable de certains de mes principes. Cette période semblait en effet excitante puisque j'étais dans un état d'esprit clair et stable et que j'étais capable de mettre en valeur ces artistes. C'était aussi une période transitoire dans ma vie personnelle où ma dépression semblait en quelque sorte être en paix. J'ai depuis compris qu'on ne peut empêcher nos propres démons d'exister mais que l'on peut seulement les mettre au repos et ne plus les nourrir.
Moreover, I became very close friends with Sean Mcbride of Xeno & Oaklander, who is also the intelligence behind Martial Canterel. Musically, the impact that MC has had on my life throughout my late teens and early adult life is rather potent and accountable for certain formalities. This time did indeed seem exciting as I was in a clear and stable place mentally and was able to provide an avenue for said artists'. It was also a very transitional period in my personal life where my debilitating depression seemed at some sort of peace. I've since come to learn that ones own demons cannot refrain from existing, yet can only be put to rest and left unfed.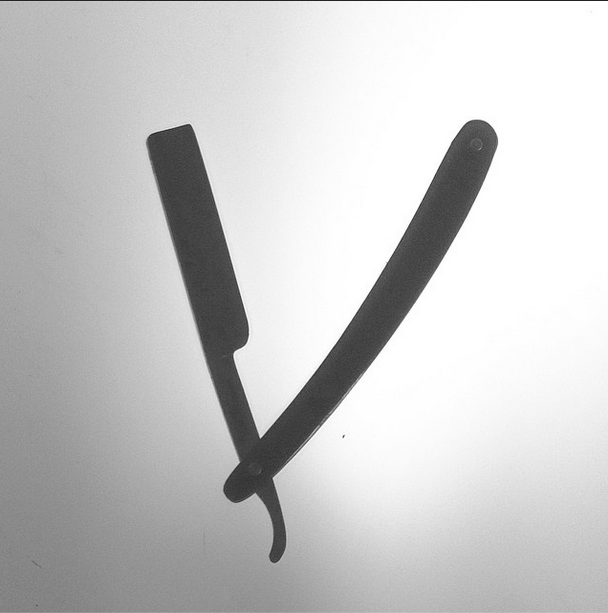 Tu as annoncé de futures collaborations avec Dirty Beaches et Tropic Of Cancer. Que peut-on attendre d'EVR dans les prochains mois ?
You announce future collaborations with Dirty Beaches and Tropic Of Cancer. For what do we have to expect from EVR in the next months?
Comme mentionné précédemment, actuellement il apparaît inconfortable et imprudent d'annoncer des sorties avant leur concrétisation. De mon expérience, un enregistrement peut prendre forme en plusieurs mois ou même une année. Il m'apparaît impossible de percevoir où nous en sommes, les choses sont en effet très volatiles. J'attends le jour où nous serons satisfaits de nous et où je n'aurai plus à jeûner ou à me placer dans cet état mental anxieux nécessaire au maintien de la "hype". Jusqu'à que je sois à l'aise avec ça, je souhaite rester évasif tant qu'il reste des points indécis.
As aforementioned, at this point it seems impractical and imprudent to slate releases until the final materialization. In my experience, a record can come together in the matter of a few months or the matter of a year. It seems unpredictable for me to foresee where we will stand as all is volatile. I hope for a day where we are self sustaining and I do not have to starve or put myself in this fragile, stress ridden mental state in order to maintain "hype". Until I am comfortable with this thing, I hope to keep as much elusive until there are no variables.
Est-ce que le synthé minimal est le plus court chemin à travers la scène techno industrielle ?
Is the minimal-synth the shortest way towards the techno industrial scene?
Je suis sceptique au sujet de la scène techno industrielle mais cela semble faire sens que des artistes utilisent ces termes pour définir la musique.
I am unsure of the techno industrial scene but it seems to make sense that artists' are using these sister terms in classing music.
Quels sont tes projets musicaux personnel ? EVR les influence-t-ils ?
Individually, what are your musical projects? Did EVR influence them?
Actuellement, je me focalise sur moi-même et je suis juste en train de finaliser mon premier disque sous mon vrai nom, Matthew Samways. Il ne peut se rattacher véritablement à aucun genre et je pense que cette influence vient en partie d'EVR. Le LP contient six compositions personnelles avec des additions et des collaborations avec Camella Lobo de Tropic Of Cancer pour les voix, Dave Ewenson au saxophone et Solomon Vromans au violoncelle et à la flûte. J'ai tout enregistré moi-même et mixé avec mon talentueux pote Ben Brennan. Quelques uns des enregistrements sont sur le feu depuis plus de deux ans et demi et un certain nombre de pistes ont été enregistrées sur le site historique d'Halifax où le centre Khyber pour les Arts fut hébergé pendant des années. J'ai pu enregistrer des sons de pièces caverneuses ainsi que des échos naturels dans les immenses salles de bal où j'ai passé nombre de nuits solitaires. Le LP a pour titre Litany Against Fear et signifie quelque chose de très important pour moi. Je suis impatient de partager les informations sur la sortie quand le moment sera venu. Il représente une période très sombre et solitaire de ma vie.
Currently I am focusing inward, and have just begun the final stages of completing my first record under my birth given name, Matthew Samways. It is very much non-genre specific and I think that influence partly comes from EV. The LP features 6 compositions of my own, with additions and collaborations with Camella Lobo of Tropic of Cancer on vocals, Dave Ewenson on Saxophone and Solomon Vromans on Cello and Flute. Everything was recorded by me and is being mixed by my talented friend Ben Brennan and I. Some of the recordings span from the last 2.5 years and a number of the tracks were recorded in the historical Halifax property, where the Khyber Center for Arts was housed for many years. I was able to capture some cavernous room sounds and natural reverberations in these massive ballrooms, where I spent countless nights by myself. The LP is titled Litany Against Fear and has come to mean a great deal to me, I look forward to sharing the release details when the time is appropriate. It represents a very dark and solidary time in my life.
Traduction : Marie-Eva Marcouyeux
Mixtape
01. Mickey Hart, Henry Wolff & Nancy Hennings – Field of Souls
02. Charlie Haden – Wayfaring Stranger
03. Broken Tables – Image of You
04. Staccato Du Mal – Life Do Us Part
05. Silent Servant – Still Life
06. World of Skin – 1000 Years
07. Dirty Beaches – Xinhai Tunnel
08. Die Gesunden – Sometimes
09. Martial Canterel – Parapraxis
10. Fioritura – Lacrima Profundis
11. Marie Davidson – L'Espoir est mon sentiment le plus noir
Tracklisting
V.A. – Cliff Dwellings. (Electric Voice Records, 17 juin 2014)
01. Martial Canterel – Sad Romance
02. Silent Servant – Still Life
03. Femminielli Noir – Nein Danke
04. Nacht Leiche – Untitled
05. Automelodi – Lendemain acide no2
06. Soft Metals – Hyperloop
07. Cosmetics – Cry Baby
08. Echo West – John is the Last