Mannequin l'interview & mixtape
Mannequin Records, label italien spécialisé entre autres genres en minimalisme électro et post-punk, est dirigé par le passionné Alessandro Adriani. Cette structure, qui a ressorti en vinyle nombreuses perles du passé, se focalise à présent davantage sur la découverte de nouveaux talents italiens et internationaux. Alessandro apporte un soin tout particulier au choix de ses artistes et aux produits qu'il défend. Régulièrement enrichi, son catalogue comporte notamment les signatures de Martial Canterel, Sixth June, Led Er Est, //TENSE//, Mushy , Violet Tremors, Frank (Just Frank), et les Américains The Present Moment, qui préparent un album prometteur dont nous parlerons avec joie à la rentrée. Interview et mixtape pour Hartzine.
Salut, qui es-tu Alessandro ?
Hello, who are you Alessandro?
Salut, je m'appelle Alessandro Adriani, fondateur en juillet 2008 de Mannequin Records, qui produit, distribue et diffuse de la musique issue des mouvements cold wave, dark wave, minimal synth et post-punk, dans le but de proposer des groupes inconnus au monde.
Hello – I'm Alessandro Adriani , founder and executive director of Mannequin Records, founded in July 2008 in order to publish, distribute and spread music from the Cold Wave, Dark Wave, Minimal Synth and Post Punk area, with the purpose of bringing back to life and propose bands from this mostly undiscovered world.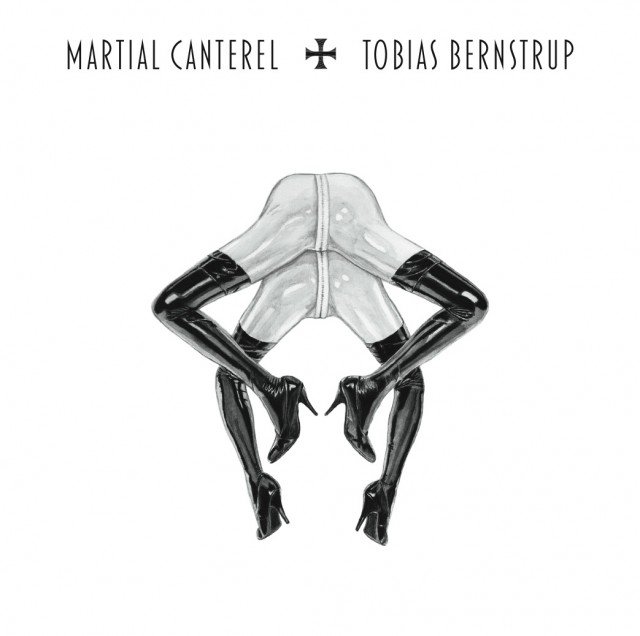 Comment a commencé l'aventure Mannequin et pourquoi avoir choisi ce nom ?
How did Mannequin Records start? Why this name?
Le nom de Mannequin vient d'une vraie tête de mannequin que j'ai dans mon studio d'enregistrement (je suppose qu'elle date des années 70 ; je l'ai trouvée dans une ancienne parfumerie), j'y posais mes écouteurs. Après quelque temps, j'ai pu voir des similitudes avec la musique que nous proposons. En fait Mannequin était le nom d'un label canadien qui a produit Ceramic Hello et Kinetic Ideals, et aussi d'un morceau d'Experimental Products, d'un autre de The Wire, etc.
The name of Mannequin comes from a real mannequin head (I suppose it's from the 70's, I found in a old perfumery) that I have in my recording studio, where I usually put my headphones on.  Only some time later I was able to reconnect many similarities with the music we are proposing. In fact 'Mannequin' was the name of a Canadian label who produced bands like Ceramic Hello and Kinetic Ideals, Mannequin is the name of a track from Experimental Products and from The Wire, and so on…
Y a-t-il une philosophie Mannequin ?
Is there a Mannequin Records philosophy?
Mannequin a le but double et parallèle de révéler des trésors cachés ou non publiés depuis la période de référence de ce genre de musique (fin des années 70 – moitié des années 80) jusqu'à aujourd'hui, proposant de nouveaux artistes italiens et étrangers en vinyle.
J'ai mis un point d'honneur à créer ce qui n'existait pas dans un passé récent, à savoir un lien vrai et profond entre la scène italienne et étrangère. Pour y arriver, j'ai décidé de produire une série de split vinyles de groupes étrangers et italiens qui faisaient de bonnes choses mais qui n'étaient pas vraiment remarqués.
Mannequin has the dual and parallel aim to unearth hidden or unpublished gems running along a road that starts from the period of reference for this kind of music (late 70's – mid 80's) and comes to nowdays, proposing, in the format of vinyl, new Italian and foreign artists.
I would like to point out that one of my first focus was to create what it was not existing at all in the recent past, I mean a true and deep link between the Italian and the foreign scene. To realize that, I decided to release a serie of split vinyls between foreign bands with local Italian bands that were doing great music but just some few persons were paying attention at.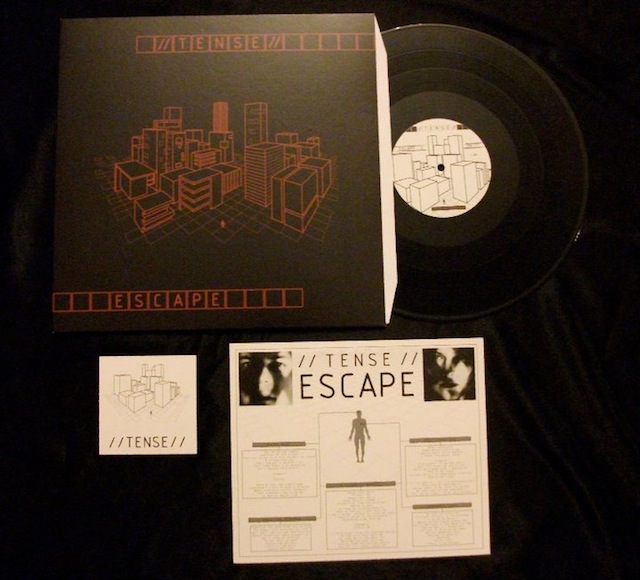 Comment choisis-tu tes artistes ?
How do you choose your artists?
Je suis une personne curieuse, il est donc naturel pour moi de consommer des tonnes de musique tous les jours. En ce qui concerne les nouveaux groupes, je peux te dire que j'écoute toutes les démos que je reçois mais parfois, un ami attire mon attention sur quelque chose ou alors… sur internet… Je pense que tous les médias sont absolument nécessaires pour avoir une vision cohérente des bonnes choses qui se font. Et le conseil d'un ami vaut mieux qu'un millier de chroniques sur Pitchfork.
I am a curious person, so for me is normal to listen every day tons of new music. About new bands I can tell you that I listen personally every demo we receive, but sometimes it could be that a friend is bringing something to my attention, or well…from Internet….I do think that every media is absolutely necessary to have a proper vision of the good things are coming out. And an advice from a friend counts more than one thousand of reviews on Pitchfork.
Peux-tu en présenter quelques-uns  ?
Could you introduce some of them?
Nous produisons quelques-uns des meilleurs groupes internationaux comme Led Er Est, Frank (Just Frank), //TENSE// et Sixth June, et je suis très fier des morceaux qu'ils nous ont offerts. Le Faded Heart de Mushy a aussi été élu album de la semaine par Rough Trade ; c'est une vraie perle à ne pas manquer.
We released some of the best new International bands like Led Er Est, Frank (Just Frank), //TENSE// and Sixth June, I am really proud of the tracks they gived us. Mushy also was reaching the album of the week at Rough Trade with Faded Heart, a true gem you won't miss.
Mannequin est à la fois label et tourneur. Prévois-tu d'agrandir encore davantage son champ d'action ?
You are a label and also a booker, are you planning extend even more the scope of Mannequin?
Depuis mars 2011, nous sommes officiellement distribués dans la plupart des grands magasins digitaux par The Orchard. Donc l'étape suivante serait de proposer une distribution digitale aux labels ou aux artistes que nous distribuons physiquement.
From March 2011 we are officially distributed in all the most important digital stores by The Orchard, so the plan is to offer a digital distribution to the labels or artists we distribute physically.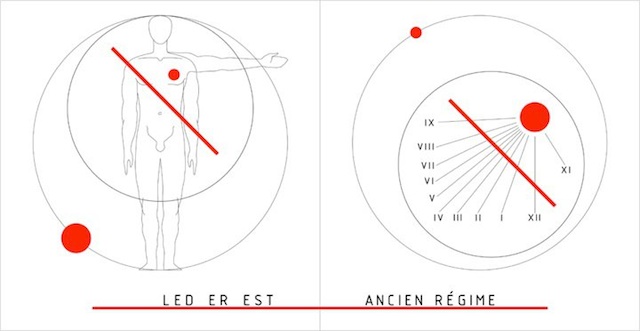 Quelle est ton opinion sur la musique pop italienne ?
What is your view of Italian pop music?
Dans le cadre de mon boulot en dehors de Mannequin, j'écoute malheureusement beaucoup de merde. Sérieusement. Mais en dehors de ça, je trouve que l'Italie a produit des tas de chanteurs et musiciens talentueux par le passé, avec de grands producteurs. Ecoute un album enregistré dans les 70's dans les magnifiques studios RCA de Rome et un enregistrement actuel. Il n'y a aucune comparaison. Et puis, il y a l'Italo Disco !
For my job apart Mannequin I unfortunately listen a lot of this shit. Seriously. Apart that, Italy produced a lot of very great singers and musicians in the past, with amazing producers. Listen to an album recorded in the 70's at the fabulous RCA Studios in Rome and listen to one produced now. You can't even compare them. And hey:  Italo Disco !
Vois-tu le fait d'être italien comme un avantage comparé à un label minimaliste anglais ou allemand ?
In your opinion, is being an Italian label a strength or a weakness compared to English or German minimal or dark labels?
En Italie, il n'y avait rien de similaire avant notre arrivée. Il a donc été facile de commencer et d'attirer un peu d'attention. L'ironie du sort a voulu que Mannequin soit plus connu à l'étranger que dans son propre pays…
In Italy there was nothing similar to us before so it was almost easy to start and to receive a little bit of attention. The ironic side is that Mannequin is more famous outside Italy than inside its country….
Quels sont les labels ou les artistes qui t'ont influencé ?
Which past or present labels or artists influenced you?
Je ne rendrai jamais assez hommage à Factory Records et 4AD. Je me sens « géométriquement » connecté à ces deux labels qui sont une inspiration continue pour Mannequin, aussi bien musicalement que graphiquement.
D'un point de vue plus personnel, dans les 90's j'écoutais beaucoup de styles différents, de l'électro au post-rock, en passant par la dark wave et le minimal synth, mais mes groupes préférés étaient Coil, GYBE! et Ride.
I deeply pay my homage to Factory Records and 4AD. I feel « geometrically » connected with these 2 labels, that are a continuous inspiration for Mannequin, in the music and graphics.
Personally in the 90's I was listening many different genres, from electro to post rock, from dark wave to minimal synth, though my fav bands ever are Coil, GYBE! and Ride.
Comment vois-tu ton futur ?
How do you see your personal future?
Je veux être un hacker.
I want to be a hacker.
Mixtape
1. The Present Moment – Intrigue
2. Octavius – Of Mask And Money
3. Sixth June – Back For A Day
4. Violet Tremors – Time Dissolver
5. Violet Tremors – Violet Trance
6. //TENSE// – Disconnect Myself
7. Mushy – Losing Days
8. The Metronomes – A Circuit Like Me
9. Degada Saf – Poli Su Mis
10. Intelligence Dept. – Loneliness
11. Vena – A Mortal Song In A Beautiful Sunday
12. Taste Of Decay – This Station
13. Led Er Est – A Darkness In My Soul (Solid Space cover)
14. Newclear Waves – Blood Moon
15. Opus Finis – Road To Hell
16. Ancien Régime – The Phantom Chariot
17. Led Er Est – Orange
18. Ancien Régime – Brief Encounter
19. Frank (Just Frank) – Valérie
20. CHROMAGAIN – Satisfied
21. Intelligence Dept. – Loneliness
22. Led Er Est – Lonesome XOXO