La malédiction des scènes musicales locales en Chine est que pour transformer l'essai après un premier album autoproduit ou une tournée remarquée à travers le pays, les jeunes musiciens sont souvent contraints, comme dans un roman d'éducation, de monter à la capitale, où se concentrent les principaux labels et les plus grandes salles de concert. Cette fuite centripète des talents a tendance à vider les villes de provinces des forces vives d'une urbanité qui peine déjà trop souvent à faire émerger une vie culturelle authentique.
Dans cette tension permanente entre le centre et la périphérie, il y a fort heureusement des personnalités qui contribuent à faire vivre la musique au niveau local ; certaines mêmes choisissent délibérément de faire le chemin en sens inverse. Wu Zhuoling, après quatre années à la fac d'anglais où elle s'initie à la guitare, part à Pékin au début des années 2000 où elle crée Wednesday's Trip (星期三的旅行), groupe d'inspiration trip-hop, même si Zhuoling récuse cette étiquette qui masque des influences beaucoup plus diverses. Le groupe signe sur Modern Sky, le principal label rock chinois, pour un premier album Secret Mission, considéré comme le premier album de dream-pop chinois.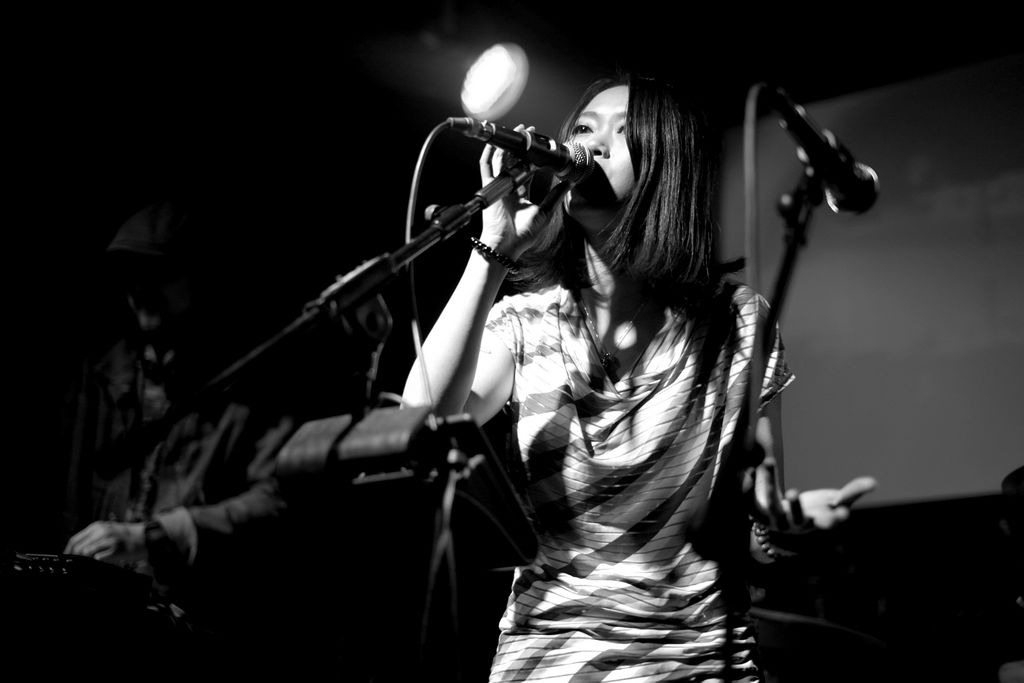 De retour à Chengdu, sa ville natale, après une période de deux ans passés à Lhassa, Zhuoling reforme en 2011 Wednesday's Trip, avec de nouveaux musiciens et un pli résolument électronique. Deux produits très aboutis consacrent cette mue : l'EP Five elements en 2012, conjuguant moments méditatifs et passages dancefloor, et l'excellent Machine Town en 2015. Wu Zhuoling poursuit également des projets personnels, en solo ou en collaboration, comme avec le Néerlandais Youecho avec qui elle signe My dearest sea. Seule sur scène, avec guitare et pistes de mixage, elle renoue avec ses influences folk ou s'ingénie à plonger son public dans cette ambiance planante, portée par cette voix murmurée enchanteresse qui nous fait passer de l'autre côté du miroir.
Wu Zhuoling n'est pas seulement une artiste très féconde. Dans cette petite communauté de musiciens basés à Chengdu, elle sait jouer collectif et travaille auprès des jeunes groupes, notamment du côté de la production. Elle a notamment produit le premier album du groupe féminin The Hormones et s'occupe actuellement du mixage sur l'album du rappeur sichuanais Kafree. Le principal projet musical dans lequel Wu Zhuoling est impliquée en ce moment est la création de la musique pour une pièce de théâtre devant être mise en scène à la fin de l'année, ayant pour thème la culture des minorités ethniques du Sud-Ouest de la Chine, projet pour lequel elle doit se rendre dans les zones montagneuses du Sud-Ouest de la Chine pour en enregistrer les traditions musicales.
De Chengdu, Antoine.
English version
Often stifled by the 'cultural pull' of the country's capital, local artists in China are frequently forced to leave their regions for the largest, most developed cities. Pursuing the easy access to major labels and events of these metropolises, many of these local artists lose much of the influence of their original locales, undermining the authentic cultural influence of China's smaller regions.
Despite this 'artistic conflict' between the centre and periphery, certain personalities seek to break the mold, creating live, authentic music at a local level – even in the centralised urban centres. Previously an English language student, Chengdu musician Wu Zhuoling went to Beijing after learning the guitar, founding the trip-hop inspired band 'Wednesday's Trip' in the early 2000s. Following the groups success, they signed a deal with 'Modern Sky' – a significant Chinese label, releasing their rist album, 'Secret Mission', considered to be China's first dream-pop album.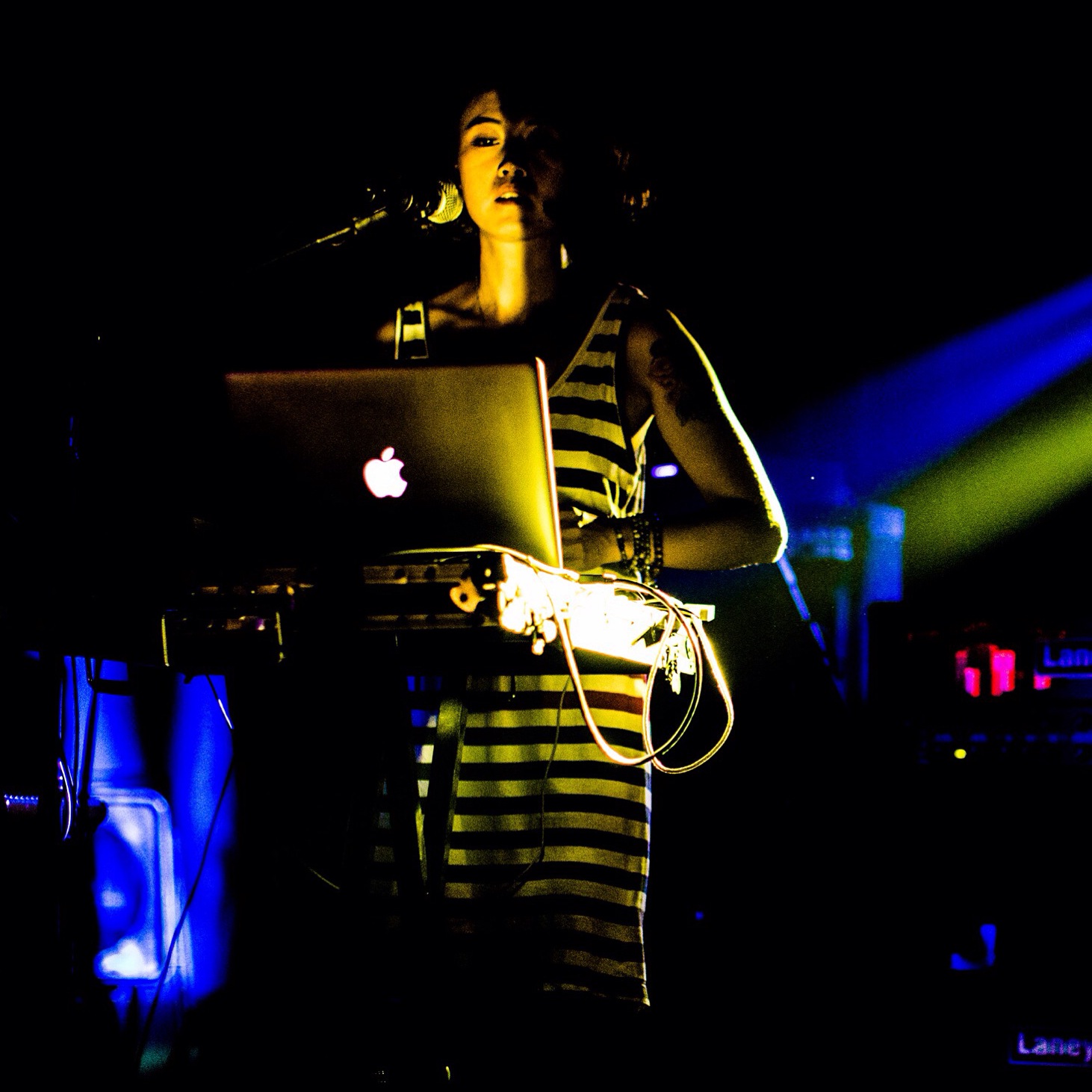 Zhuoling has since reformed 'Wednesday's Trip' following a period of two years in Lhasa. With new musicians and a new electronic bent, the band now focuses on combining meditative passages and sounds, manifesting in the release of 'Five Elements (EP) in 2012 and 'Machine Town' in 2015. Despite this, she continues pursuing her personal projects, including solos and collaboration, one collaborator being Dutch designer and composer Youecho, signing 'My Dearest Sea' (http://youecho.nl/my-dearest-sea/). Alone on stage with her guitar – mixing tracks, Zhuoling returns to her folk influences, immersing her audience in a transcendental atmosphere – her whispered voice transporting her fans to another realm.
A prolific artist in her own right, Zhuoling now cooperates with local Chengdu musicians and artists, including production and collaboration. A now popular Chengdu feminine band, 'The Hormones' has the bulk of their first album produced by her, while she is now mixing the album of a young local rapper, Kafree. The main musical project Zhuoling is involved lately concerns the creation of music for a theatre play about nationalities of southwest China, a projet for which Zhuoling will soon reach those mountainous areas to collect samples local musical tradition.
Chengdu, Antoine.
Audio