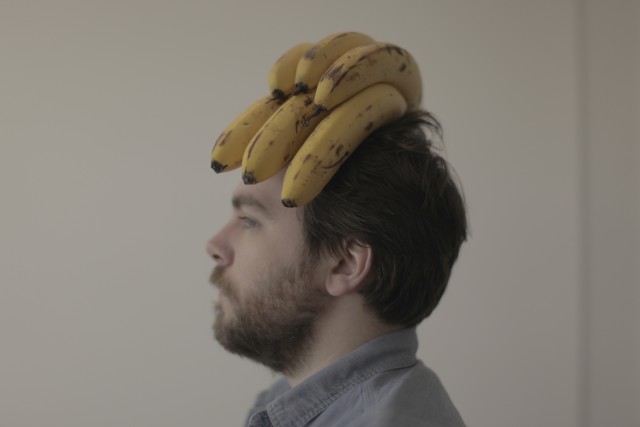 Plutôt discret sur la toile, Mike Gamwell aka Knightlife n'en reste pas moins actif. Basé à  Melbourne, le producteur/DJ a déjà  sorti une poignée d'EP - dont le notable I Want You, sur le label de Dan Whitford, Cutters Records - en plus de remixer toute la scène australienne, s'amusant parfois à  faire quelques edits balearico-disco de classiques rock britanniques. Sa dernière compo, Don't Stop, dont on avait déjà  eu un aperçu via la compil Oceans Apart, vient de sortir au format EP, toujours sur le label de Whitford. Complété d'Intestate 08, titre acide aux accents techno, et d'un remix de Diego Herrera aka Suzanne Kraft, officiant dans l'excellent groupe californien Pharaohs, cet EP arrive à  point pour le début de l'été avec ses synthés luxuriants et ses mélodies italo/disco lumineuses bercées par des beats tropicaux. Rencontre avec le réservé Knightlife qui nous en dit plus sur ses influences. Don't Stop EP est disponible en digital et en vinyle via Cutters Records.
Knightlife l'interview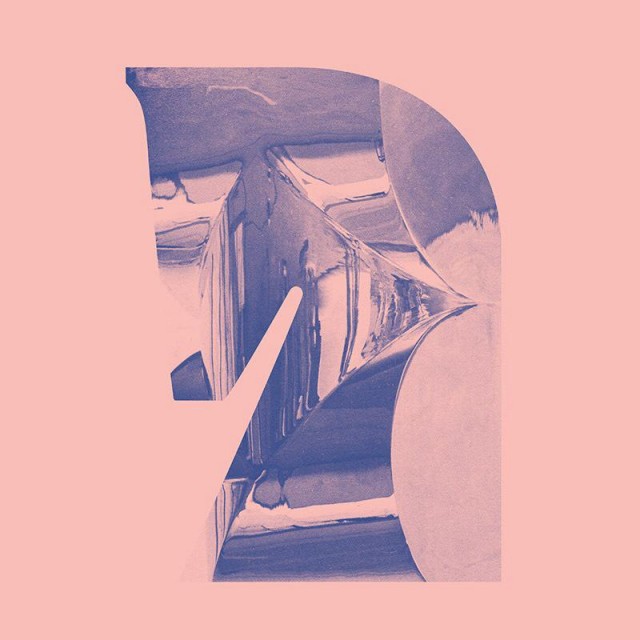 Comment t'es venu le concept de Knightlife et d'où vient le nom ?
How did the whole concept of Knightlife come about and how did you come up with the name?
J'étudiais la réalisation à l'université et je faisais partie d'un groupe qui travaillait sur une publicité qui contenait une scène dans un club. Évidemment, on n'avait pas l'argent nécessaire pour acquérir une licence pour la musique, on devait donc la composer nous-mêmes. J'étais le seul dans le groupe qui avait déjà un peu expérimenté avec la dance music donc j'ai dû m'y mettre et créer quelque chose. Et voilà . J'imagine que les origines du nom Knightlife sont diverses (la rue dans laquelle j'ai grandi et quelques artistes que j'ai toujours aimés). La plus grosse influence sur mon nom vient du Knight Club. C'est assez évident, mais ces types ont vraiment changé ma vision de la dance music. Puissante, répétitive et fun sans se prendre trop au sérieux, ça m'a renversé. J'écoutais beaucoup de hip-hop instrumental à cette époque (beaucoup de Mo'Wax et de trucs du genre) donc ma vision en était plutôt sombre et sérieuse jusque-là .
I was at university studying filmmaking – and a group of us were working on a commercial that had a club scene in it. Naturally, we had no money to license any music, so we had to make our own. I was the only one in the group that had dabbled with dance music before, so I had to go off and make something. That's it really. I guess name 'Knightlife' comes from a few places – the street where I grew up and some artists that I've always loved. The biggest influence on my name is Le Knight Club. Pretty obvious really, but those guys really changed the way I thought about dance music. Heavy and repetitive and fun and not taking anything too seriously – that blew my mind. I was listening to a lot of instrumental hip-hop around that time – lots of Mo' Wax and things like that – so it was all pretty dark and serious until then.
Comment décrirais-tu la musique de Knightlife et qui sont tes plus grandes influences ?
How would you describe Knightlife's music, and who are your biggest influences?
Mon envie de faire de la musique vient clairement de la French Touch. De la simplicité de cette musique. Elle est tellement fonctionnelle, légère et directe. Les premiers Daft Punk sont une grosse influence, et toutes les sorties en parallèle des labels Crydamour et Roulé. La collection de disques de mes parents est aussi une influence importante. Une fois, ma mère m'a fait écouter Giorgio Moroder quand j'avais 10 ans. C'est là que tout à commencé.
My desire to make music was born out of French House for sure. The simplicity of that music. So functional and fun and immediate. Early Daft Punk is a big influence – and all the Crydamoure / Roule spin off releases. Also my parents' record collection. My mum played me Giorgio Moroder once when I was about 10 I think. That was the beginning.
Avais-tu des objectifs particuliers pour l'EP Knightlife I (sorti en 2007) ? Comment en es-tu venu à travailler avec Cutters Records ?
Did you have specific goals for Knightlife I EP (2007)? How did you get around working with Cutters Records?
La face A de Knightlife I était le morceau que j'avais fait pour la pub dont je parlais plus haut et j'avais la chance d'avoir un ami qui connaissait les mecs de Cut Copy. Il leur a transmis et ils m'ont contacté. C'était vraiment génial. Je suis un énorme fan de Cut Copy. J'aime tout ce qu'ils font.
The A-side for Knightlife I was actually the track that I made for that commercial I mentioned earlier and I was lucky enough to have a friend who knew the Cut Copy boys. He passed it on and they got in touch. It was pretty amazing. I'm a huge fan of Cut Copy, I love everything they do.
Entre ta première sortie, Ambopop, et ton dernier EP, Don't Stop, ta musique a évolué d'une sorte de néo-french-touch influencée par Ed Banger à quelque chose de plus house/italo-disco saupoudré d'une atmosphère australienne. Peux-tu nous en dire plus sur cette évolution de ta musique ?
Between your first release Ambobop and your last EP Don't Stop, your sound has evolved from a kind of new-french-touch-Ed-Banger influence to something more house/italo-disco sprinkled with an australian vibe. Could you tell us more about this progression in your sound?
J'imagine que je suis inspiré et influencé par n'importe quelle musique que je découvre. Les premières sorties sont clairement un témoignage de ce que j'écoutais à l'époque. J'étais complètement plongé dans ce nouveau son français, et à partir de là j'ai remonté les influences et je me suis immergé dans le disco et l'italo. Je pense aussi avoir un peu progressé dans la composition donc j'ai pu tester des trucs en cours de route. Je m'oriente plus vers la house et la techno en ce moment. J'aime l'immédiateté et la simplicité de ces morceaux, leur assurance. il faut vous attendre à d'autres titres comme Interstate 08 dans le futur. J'adore le nouveau disque de Tornado Wallace, Kangaroo Ground et tout ce que sort Sleep D. Leurs nouvelles sorties sont vraiment dures, dans le meilleur sens possible du terme, bien sûr ! Je suis aussi devenu un peu dingue de Paranoid London. Leur LP est fou. Il est pratiquement impossible de ne pas danser dessus, quelles que soient les circonstances.
I guess I'm inspired and influenced by whatever music I'm discovering. With the earlier releases, you can definitely hear the stuff I was listening to at the time. I was very much into that 'new-french' sound – and from that point I went back and immersed myself in disco and italo. I also think I've gotten a bit better at the process of making music too, so I've been able to try stuff out along the way. Things are headed down a more house and techno path for me at the moment. I love the immediacy and simplicity of those tracks. How confident they are. Expect more tunes like Interstate 08 in the future. I'm really digging the new Tornado Wallace Kangaroo Ground 12″ and anything that Sleep D put out. Their new stuff is really tough, in the best possible way of course! I've also gone a little crazy for Paranoid London. Their LP is insanity. Almost impossible not to dance to, under any circumstances.
A propos de Don't Stop, quelle était ton approche ? L'ambiance est très différente entre le titre principal et Interstate 08. Comment composes-tu tes titres habituellement ?
About Don't Stop, how was your approach? The mood is very different between the main title and Interstate 08, how do you usually compose your tracks?
Je n'ai pas vraiment de méthode pour faire les choses. Pourtant j'aimerais ! Habituellement, je pianote une ligne de synthé jusque tard dans la nuit, puis je vais dormir, et si, une fois le matin venu, je ne trouve pas ça horrible, je continue à travailler dessus. Certains titres viennent rapidement, d'autres très lentement. Et d'autres extrêmement lentement. Don't Stop a commencé quand j'ai essayé de faire quelque chose se rapprochant de Tangerine Dream, mais avec des batteries.
I don't really have a set way of doing things. I wish I did! I usually just noodle around with a synth-line until late at night, go to sleep, and if it's not terrible in the morning, keep working on it. Some tunes happen fast, some very slowly. Others extremely slowly. Don't Stop began with me trying to make something like Tangerine Dream but with drums.
Suzanne Kraft a fait un remix assez cosmique. Comment a eu lieu cette collaboration ?
Suzanne Kraft has done a pretty cosmic remix. How did that collaboration happen?
Je suis fan de Suzanne Kraft depuis un moment maintenant et son nom était en haut de la liste quand on réfléchissait à des personnes pour faire des remixes. Dude Energy, sa nouvelle sortie, est aussi formidable. On a été hyper contents d'apprendre qu'il avait aimé le morceau et souhaitait le remixer. Ça s'est fait de manière très simple et professionnelle en réalité.
Have been a big fan of Suzanne Kraft for a while now and his name was at the top of the list when we were brainstorming remixers. His new Dude Energy stuff is amazing also. We were really chuffed to hear that he liked the track and wanted to remix it. It was a pretty simple and professional process really.
Après plusieurs EP, peut-on espérer voir arriver un LP bientôt ?
After several EP can we expect to see a LP coming up soon ?
J'ai écrit une série de titres pour un album, mais on a décidé de les sortir sur des EP à  la place – Don't Stop étant le premier. J'adore les albums et je veux en faire un depuis longtemps, mais j'aime aussi sortir des morceaux et je souhaite continuer à  le faire !
I wrote a bunch of tunes for an album, but we decided to put them out as EPs instead. Don't Stop is the first of these. I love albums and have wanted to make one for a long time, but I also like putting music out and want to do more of it!
Serais-tu intéressé pour faire des concerts ?
Would you be interested in experiencing live show?
J'ai toujours voulu faire quelque chose en live. Peut-être un jour, quand j'aurai sorti un peu plus de disques. Beaucoup de gens font des concerts à base de synthé vraiment intéressants maintenant, donc la perspective de faire un truc cool avec quelques machines est un peu moins intimidante qu'elle ne pouvait l'être auparavant. C'est clairement quelque chose vers lequel je pourrais m'orienter.
I've always wanted to do something live. Maybe one day soon, when I have a few more records out. A lot of people are doing really interesting synth-driven live shows now, so the concept of doing something cool with a few machines is a little less daunting than it used to be. That could definitely be something to work towards.
Que représente Cutter Records pour toi ?
What does Cutters Records represent for you?
La qualité avant la quantité, toujours. Je m'y sens chez moi.
Quality over quantity, always. It's my home.
Quels disques ou artistes ne peux-tu t'empêcher d'écouter en ce moment ?
What are the records or artists you can't stop to listen to at the moment?
Pale Blue (le nouvel album est génial), Paranoid London, Gavin Russom, Sleep D, New York Endless, à peu près tous les disques 12'' de Beats In Space, Ghost Culture, et le nouveau LP de Pearson Sound est cool aussi.
Pale Blue – the new album is great, Paranoid London, Gavin Russom, Sleep D, New York Endless, pretty much all the Beats In Space 12″s, Ghost Culture, the new Pearson Sound LP is cool too.
Quels sont tes projets pour la fin de l'année ?
What are your projects for the end of the year?
Sortir un nouveau disque et repartir sur la route.
Put another record out and get back on the road.
Traduction : Marie-Eva Marcouyeux
Audio
Tracklisting
Knightlife – Don't Stop (Cutters Records, 25 mars 2015)
A1. Don't Stop
A2. Interstate 08
B1. Don't Stop (Suzanne Kraft Remix)