Chronique, Interview et mixtape : The Garment District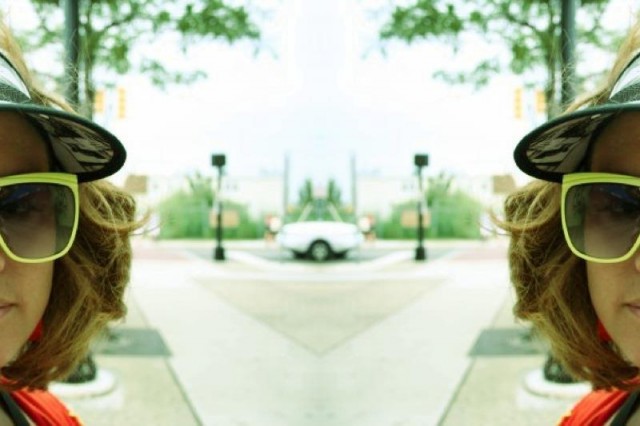 New-York, downtown. Entre la Cinquième et la Neuvième Avenue et de la 34e à la 42e rue, The Garment District étale ses fastes et imprime les modes vestimentaires : cet immense quartier absorbe – outre de nombreux entrepôts et d'innombrables ateliers de confection de vêtements – l'Empire State Building, le Madison Square Garden en plus de l'un des plus grands magasins du monde, le Macy's. La démesure à l'américaine, comme souvent, pour un lieu réputé être l'une des places fortes mondiales de la création et de l'habillement. The Garment District, encore et toujours, ou le patronyme sous lequel Jennifer Baron déploie solitairement sa verve mélodique. « The Garment District – nous apprend elle dans l'interview qui suit – évoque un sens de l'artisanat, du travail créatif et de la production, qui, je l'espère, se retrouve dans ma musique et mes vidéos. J'aime beaucoup l'idée de prendre un concept englobant un espace qui aurait certaines connotations – et qui implique une quantité inimaginable de travail et d'énergie humaine à une échelle de consommation en masse – pour l'associer avec un projet très artisanal, tactile et viscéral. » A l'écoute de Melody Elder – LP disponible digitalement par ici et récemment sorti en cassette via l'inestimable label de Shawn Reed, Night People – les mots de Jennifer tombent sous le sens de cette musique cousue main, intimiste et expérimentale, mais tutoyant sans relâche d'imprescriptibles desseins, telles l'harmonie, la filiation ou l'innovation. Une tension vitale entre l'un et l'infini qui confère à ses chansons une insondable mélancolie, celle légère et bleutée, que l'on porte avec discernement sur une vie déjà bien remplie. Car si The Garment District est un récent projet pour cette multi-instrumentiste patentée, Jennifer est loin d'être née de la dernière pluie. Habitant désormais Pittsburgh, elle connait bien New-York pour y avoir fomenté – à la mi-temps des années quatre-vingt dix – et ce en compagnie de son désormais ex-mari Jeff et d'une triplette composée de Gary Olson, Edward Powers et Javier Villegas, The Ladybug Transistor, l'une des formations les plus excitantes affiliées au collectif Elephant 6.
1995, l'indie rock se fait escroquer sur l'autel de la renommée : si Pavement et Sonic Youth résistent nonchalamment, le haut du pavé est tenu par des groupes aussi excitants que Silverchair et Bush. Une sale époque enfantée par la glorification commerciale de Cobain et ses apôtres. Dans l'ombre, Big Apple assure le passage de témoin. Le do it yourself pop incarné par Sarah Records (lire) migre de Bristol à l'autre rive de l'Atlantique : à l'initiative de Robert Schneider et de ses Apples In Stereo, une flopée de groupes, à la fois fascinés par les sixties – des Byrds aux Sonics en passant par les inévitables Beach Boys – et l'avant-gardisme, envahissent les ondes dès 1995 sous la bannière de l'Elephant Six Collective. Parmi eux se distinguent les Neutral Milk Hotel, The Olivia Tremor Control, Elf Power, Of Montreal et donc The Ladybug Transistor. Participant à substituer à la pression commerciale le plaisir de jouer une pop légère – en agrémentant celle-ci d'instruments jusqu'alors incongrus, tels le violon et le saxophone -, The Ladybug Transistor connait son apogée à l'orée d'un troisième album, The Albemarle Sound (1999), avant de glisser lentement mais sûrement dans un relatif anonymat. Groupe à géométrie variable, leur sixième album Clutching Stems, est paru en juin dernier, toujours sur Merge Records.
Jennifer quitte l'aventure dès 2002 et coupe pour un temps toutes relations avec l'univers discographique. L'occasion pour elle de déménager et d'approfondir ses autres lubies liées notamment à l'art contemporain. Il lui aura ainsi fallu un peu moins d'une dizaine d'années pour se réapproprier la production d'un disque, avec cette ferme volonté de ne pas reprendre les choses là où elle les avait laissées. « J'avais l'habitude de me concentrer sur l'idée du "morceau", et parfois, ça peut finir par restreindre et bloquer l'élan créatif. J'ai voulu essayer différentes approches avec Melody Elder. » Dès Only Air, morceau introductif, on perçoit cette liberté de ton ne pouvant aller de pair qu'avec un projet d'album conçu sur la durée, dans son entièreté, avec comme fil conducteur l'omniprésence de claviers aux sonorités anachroniques, à situer quelque part entre un psychédélisme très sixties et cette vision panoramique que conférait Ennio Morricone aux films pour lesquels il composait. Unique chanson à prétention pop de Melody Elder – sur lequel Jowe Head (Television Personalities, Swell Maps) love sa basse – Bird Or Bat ferait, sortie de son contexte, immédiatement penser aux volutes sirupeuses des trois New-Yorkaises d'Au Revoir Simone, si elle n'était pas sertie d'une relecture déconstruisant celle-ci dans ses moindres recoins (Bird Or Bat Reprise). Entre sinuosités mélodiques (The Parlance, Apple Bay Day), ambient cinématographique (I Am Not The Singer, Supermoon) et patchwork sonores du plus bel effet (Mountain Highway Hymnal Rain, Gaza Drift, Push), difficile de ne pas sentir Jennifer coucher sur bandes magnétiques d'éparses bribes de sa propre biographie. L'interview qui en découle témoigne dans ses grandes largeurs de cette générosité curieuse tandis que la mixtape composée par ses soins – à écouter et télécharger plus bas – ne fait qu'enfoncer le clou tant elle regorge de trésors cachés.
Interview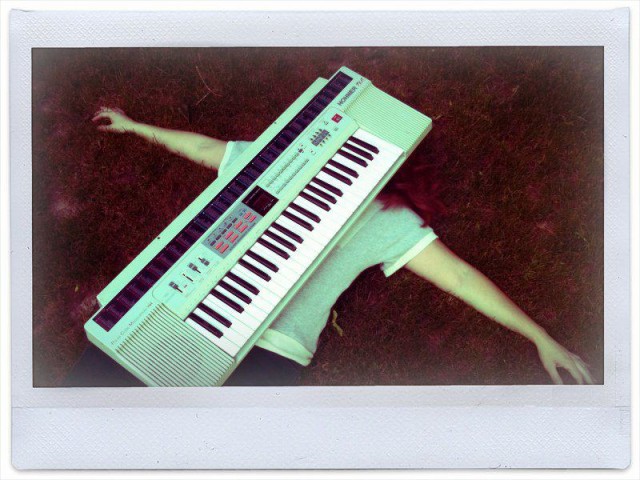 Qui es-tu Jennifer ?
Who are you Jennifer?
Un être en construction : née sous le signe du Lion, rêveuse, amoureuse de la mer, insomniaque, sceptique, accro au café, oiseau de nuit, collectionneuse, grande sœur et fille aînée. Une partie de l'histoire : je m'appelle Jennifer Baron, multi-instrumentiste de The Garment District. Avant, je jouais de l'orgue, du mélodica et des percussions avec un groupe de soul de Pittsburgh, The New Alcindors, avec qui j'ai eu le privilège de pouvoir utiliser un ampli qui appartenait à Clarence White de The Byrds, alors qu'on enregistrait dans le légendaire Castle Studios de Nashville.
Alors que je vivais à Brooklyn jusqu'en 2002, j'ai fondé en partie The Ladybug Transistor (Merge Records). Parmi de nombreuses expériences enrichissantes, alors qu'on tournait aux États-Unis, au Canada, en Europe et en Scandinavie, on a joué avec Belle & Sebastian, Broadcast et Mercury Rev au Bowlie Weekender (le premier All Tomorrow's Parties). Puis on a tourné avec nos potes de Of Montreal, The Lucksmimths et d'autres membres de Elephant 6. On a collaboré avec Kevin Ayers de Soft Machine sur une reprise de son morceau Puis-je ? (voir), pour la compilation Pop Romantique: French Pop Classics (Emperor Norton Records).
J'ai travaillé au sein de l'immense Brooklyn Museum of Art et à la Mattress Factory de Pittsburgh. C'est une galerie d'art contemporain pionnière en la matière et un lieu de résidence où beaucoup de mes artistes préférés ont travaillé comme James Turrell, Yayoi Kusama, John Cage, Kiki Smith, et Rolf Julius. J'aime et collectionne tout ce qui est fait main de façon presque obsessive, et j'aide au fonctionnement de Handmade Arcade, une foire aux travaux manuels et DIY à Pittsburgh. En 2010, j'ai co-produit un livre sur l'art des panneaux rétros : Pittsburgh Signs Project – 250 Signs of Western Pennsylvania.
A work in progress: Leo, dreamer, ocean craver, insomniac, skeptic, optimist, coffee junkie, nocturnal, collector, big sister, first born. Part of the story: I am Jennifer Baron, multi-instrumentalist of The Garment District. I previously played organ, melodica and percussion in the Pittsburgh soul combo, The New Alcindors, with whom I once had the privilege of using a Fender guitar amp that belonged to Clarence White of The Byrds, while recording at Nashville's legendary Castle Studios.
While living in Brooklyn until 2002, I was a founding member of The Ladybug Transistor (Merge Records). Among my many transformative experiences then were touring in the U.S., Canada, Europe, and Scandinavia; performing with Belle & Sebastian, Broadcast and Mercury Rev at The Bowlie Weekender (the first All Tomorrow's Parties); touring with musical comrades such as Of Montreal, The Lucksmiths and Elephant 6 friends; and collaborating with Soft Machine co-founder Kevin Ayers on a cover of his song "Puis-Je?" for the "Pop Romantique: French Pop Classics" compilation (Emperor Norton Records).
I have worked at the vast Brooklyn Museum of Art and in Pittsburgh at the Mattress Factory, a pioneering contemporary art space, where many of my favorite international artists have worked in residence, including James Turrell, Yayoi Kusama, John Cage, Kiki Smith, and Rolf Julius. I am an obsessive crafter/collector and I help run Handmade Arcade, Pittsburgh's DIY/indie craft fair. In 2010, I co-produced a book about vintage signs: Pittsburgh Signs Project: 250 Signs of Western Pennsylvania.
Peux-tu présenter The Garment District en quelques mots ?
Can you describe The Garment District in few words?
Parfois vague, parfois articulé, des chansons et des sons qui divaguent entre pop psyché, bande-son, expérimentation et musique d'ambiance au synthé. Un ami le décrit mieux, en disant que Melody Elder rentre dans sa playlist "rêverie", quand un rédacteur de Tiny Mix Tapes écrit que Bird Or Bat est à classer au rayon ballades nocturnes. J'approuve volontiers tout ça.
Sometimes hazy, sometimes articulate—songs and sounds that hover at the intersection of psych-pop, soundtracks, experimentation, and synth-driven ambience. A friend describes it better, saying Melody Elder is going into his "reverie playlist," and a Tiny Mix Tapes blogger wrote that "Bird Or Bat" is his "new night-walk jam." I'll gladly take that. 
Peux-tu expliquer le choix du nom du groupe, The Garment District ?
How did you come up with the band name?
The Garment District, c'est moi, parfois aidée de quelques amis et membres de ma famille. J'ai eu l'idée du nom car il reflète ma passion pour la mode vintage, la couture et les travaux manuels, ainsi qu'un respect profond pour les femmes – dont beaucoup restent anonymes – travaillant dans de dangereuses conditions tout autour du monde.
J'aime créer et fabriquer, et ce nom est en phase avec mes autres intérêts artistiques. Je suis très attirée par la façon dont certains mots résonnent et par leur graphisme, à la fois quand ils sont parlés/entendus et quand ils sont écrits en police de caractère. Pour moi, The Garment District évoque un sens de l'artisanat, du travail créatif, de la production et de l'innovation, qui, je l'espère, se retrouve dans ma musique et mes vidéos. J'aime beaucoup l'idée de prendre un concept englobant un endroit/espace qui aurait certaines connotations – et qui implique une quantité inimaginable de travail et d'énergie humaine à une échelle de consommation en masse – pour l'associer avec un projet très artisanal, tactile et viscéral. Surtout que ce premier projet est en édition limitée, via des K7 faites maison. Quand je vivais à New-York, j'adorais faire du shopping, en quête de bricoles et autres tissus vintage sur Canal Street et dans les entrepôts de Brooklyn.
The Garment District is me, with the occasional help of a few patient family members and friends. I came up with the name to reflect my love for vintage textiles and fashion, sewing and crafting, as well as my deep respect for the women —many anonymous— who toiled in dangerous conditions in specific neighborhoods in cities around the world.
I am a crafter, so the name suits my other artistic outlets. I am very drawn to the way certain words sound and look, both when spoken/heard and when written as typeface. For me, The Garment District implies a sense of making, creative labor, production, and innovation that I hope is reflected in my music and videos. I like the idea of taking an overarching concept of a place/space that has certain connotations, and that involved an unfathomable amount of human labor and energy on a mass commercial scale, and co-opting it for a project that is very homespun, tactile and visceral, especially given that my debut release is via a handmade limited-edition cassette. When I lived in NYC, I was obsessed with shopping for vintage trimmings on lower Canal St. and in Brooklyn warehouses.
Comment définirais-tu ta musique et quelles sont tes influences essentielles ?
How would you describe your music, and who are your biggest influences?
Quand je compose, je ne pense pas concrètement ou consciemment en termes d'influences. Je me concentre sur l'écoute de ce qui se passe dans ma tête, comment l'interpréter et lui donner vie avec des sons. J'espère parvenir ainsi à créer quelque chose indépendant de ce qui se passe cérébralement. Le cinéma (je regarde beaucoup de documentaires), tout comme la musique, avec des films comme Picnic at Hanging Rock, The Swimmer, Bunny Lake Is Missing, The Wicker Man, Grey Gardens, Seconds, Suspiria, ainsi que le cinéma expérimental des années 60-70, m'inspirent pour y parvenir. Je considère l'inspiration comme une force, une énergie, plutôt que comme une influence littérale. Tout ça s'infiltre dans l'inconscient et finit par se retrouver de façon artistique sans que l'on puisse le reconnaître. J'admire énormément et je peux être exaltée par une grande variété de différents types de musique : la musique psychédélique des années 60-70, la folk, la pop, le garage, le freakbeat ; le rocksteady et le ska, les débuts de l'électro, le free jazz ; le hip-hop new-yorkais des années 1980 ; la pop et la new wave écossaise, néo-zélandaise et australienne, les bande-sons et les musiques de séries et de dessins animés.
Je m'inspire tout aussi bien de Sesame Street, de la BBC Radiophonic Workshop, des livres pour enfants de Remy Charlip que de mes albums préférés, notamment ceux des Beach Boys, Lee Hazlewood, Gene Clark, Syd Barrett, The Left Banke, The Zombies, The Soft Machine, Kraftwerk, Brian Eno, Love ou The Kinks.
Il y a des albums qui feront toujours partie de ma vie et puis il y a aussi ces moments où l'on a le plaisir de découvrir quelque chose qu'on n'avait jamais entendu avant, et où on réalise à quel point garder l'esprit ouvert est important. Par exemple, lorsque j'ai écouté une réédition de UFO de Jim Sullivan en 2010. Mes parents nous ont élévés, mes trois frères et moi, avec la trinité "Léonard Cohen-Bob Dylan-Neil Young". Les LP des Beach Boys ont été nos premiers jouets. Ce genre d'inspiration provient de quelque chose d'inaccessiblement beau et qui ne pourra jamais revenir, et pourtant encourage la création. Des projets contemporains m'inspirent aussi : KWJAZ, Rangers, Matrix Metals, Peaking Lights, Wet Hair, James Ferraro et The Soft Moon.
Je me sens souvent un peu dépassée par toutes ces nouvelles musiques qui se propagent à la vitesse du feu, surtout que la musique est partagée de façon digitale. Je me tiens souvent en retrait et n'écoute que la musique dont je dispose en vinyle. Ecouter, c'est découvrir la vision d'une personne de manière plus complète, authentique et viscérale. Je sais que ce n'est pas toujours faisable ou approprié, alors j'essaie aussi d'adopter un mode de partage de la musique plus temporel et fracturé.
Certains de mes groupes préférés des années 90 me font toujours monter les larmes aux yeux : Neutral Milk Hotel, Gorky's Zygotic Mynci, Broadcast, Beachwood Sparks, The Supreme Dicks, My Bloody Valentine, The Olivia Tremor Control et même les Français de Fugu. Il y a pas mal de rééditions d'albums des années 60 aux années 80 qui sortent sur des labels comme Sundazed, Light in the Attic, Dark Entries, et Numero Group. Ça me fait tourner la tête.
When I write music, I don't concretely or consciously think about influences. I focus on listening to what is in my head and interpreting and giving it form via sound. My hope is that it takes on a new life that is out of my control cerebrally. Films (I am addicted to watching documentaries)—as much as music—such as Picnic at Hanging Rock, The Swimmer, Bunny Lake Is Missing, The Wicker Man, Grey Gardens, Seconds, Suspiria—and experimental cinema of the 1960s-1970s—inspire me to translate what I hear in my head into music. I think more in terms of inspiration as an energy force, rather than a traceable or literal influence. Things seep into your subconscious and may end up making their way into your artistic voice in unrecognizable or partially discernible ways. I am endlessly in awe and of and uplifted by a massive range of music—1960s-1970s psychedelia, folk, pop, garage, freakbeat; 1950s-1960s rocksteady and ska; early electronic music; free jazz; 1980s NYC hip hop; 1970s-1980s pop and new wave from Scotland, New Zealand and Australia; and film soundtracks and TV and cartoon theme shows.
I can be just as inspired by a Sesame Street interstitial or a BBC Radiophonic Workshop vignette, or by children's books by Remy Charlip, as I can by my favorite albums by The Beach Boys, Lee Hazlewood, Gene Clark, Syd Barrett, The Left Banke, The Zombies, The Soft Machine, Kraftwerk, Brian Eno, Love, or The Kinks. There is music that will always just BE in my life, and then there is that amazing moment when you discover something you have never heard before, when you realize how crucial it is to always keep your mind open and listening and waiting. An example of that came for me when I first heard the 2010 reissue of Jim Sullivan's haunting UFO. My parents raised my three brothers and me on what I call the « Leonard-Cohen-Bob-Dylan-Neil-Young-Trinity, » and their Beach Boys' LPs were our first toys. That kind of inspiration comes from something that is so unattainably beautiful and can never be repeated, yet it also propels you to create. Contemporary stuff I listen includes KWJAZ, Rangers, Matrix Metals, Peaking Lights, Wet Hair, James Ferraro, The Soft Moon.
I get quite overwhelmed by the rapid-fire influx of new music, especially given the way music is shared digitally, so I often retreat and only want to listen to music I own on vinyl. For me, it's a more complete, visceral and authentic experience of someone's vision, but I know that is not always feasible or relevant, so I try to also embrace the more temporal fractured exchange of music. Some of my favorite music from the 1990s still moves me to tears, such as Neutral Milk Hotel, Gorky's Zygotic Mynci, Broadcast, Beachwood Sparks, The Supreme Dicks, My Bloody Valentine, The Olivia Tremor Control, Fugu (from France). There are astounding 1960s–1980s reissues to keep up with on labels like Sundazed, Light in the Attic, Dark Entries, and Numero Group—it makes my head spin.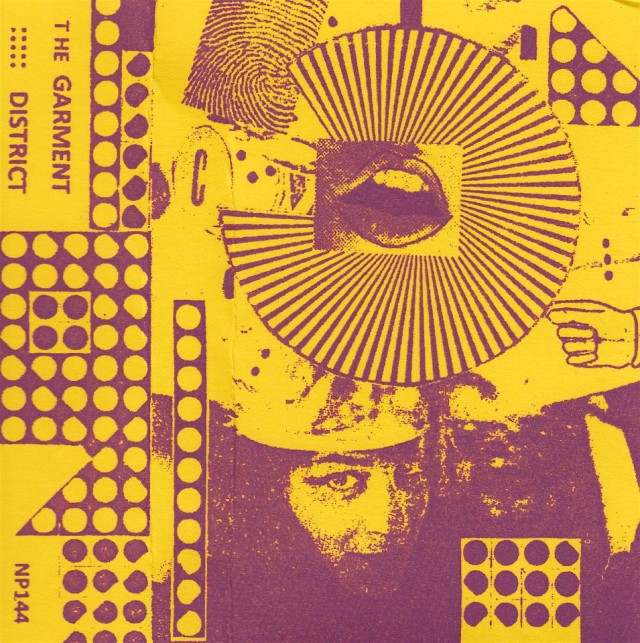 Si tu es obligée de t'exiler sur une île déserte, quels disques emmènerais-tu avec toi ?
If you were stranded on a desert island what records would you want with you?
J'ai un besoin maladif de vivre près de la mer, en partie parce que je suis née au Jersey Shore Medical Center. Toutes mes photos de bébé sont à la plage. La mer me procure un sentiment de bonheur absolu que je ne peux pas retrouver ailleurs, alors le bruit des vagues pourrait me suffire. Mais comme je ne peux pas vivre sans musique :
I crave the ocean, partially because I was born at the Jersey Shore Medical Center. All of my baby pictures are on beaches. The sea provides a state of bliss that I cannot attain elsewhere, so the waves would serve as album numero uno. But I cannot live without music, so for starters:
Mayo Thompson – Corky's Debt to His Father
The Golden Dawn – Power Plant
John Cale – Paris 1919 & Vintage Violence
Kaleidoscope – Tangerine Dream
Judy Henske and Jerry Yester – Farewell Aldebaran
Harald Groskopf – Synthesist
Jim Sullivan – UFO
Gene Clark – Echoes and Roadmaster
The Beach Boys – Pet Sounds
Brian Eno – Here Come the Warm Jets & Talking Tiger Mountain (By Strategy)
New Order – Power, Corruption & Lies
Neil Young – Neil Young
Quels sentiments/message essaye-tu de faire passer dans ta musique ?
What kind of vibe/message are you trying to convey with your music?
Ce que j'entends dans vos oreilles. Je vais laisser ça à ceux qui m'écoutent. J'espère sincèrement que des relations importantes et viscérales se créent entre mon public et ma musique. Quand j'écris, je ne pense pas à faire passer un message. Pour moi, Melody Elder reflète des sons rééls et imaginaires issus de la folk et de la psyché, des décors et des protagonistes, ainsi qu'un son inhabituel mais vaguement familier. Je reste très attachée aux objets en général, en incluant des instruments analogues, et aussi aux mélodies évocatrices, aux expériences de fracture, texture et aux sentiments provoqués par des endroits et des expériences diverses. Je préfèrerais laisser la parole à ce qu'a écrit un de mes amis musiciens à propos de Melody Elder:
« Ta musique me rappelle quand j'avais dix ans, et que j'étais resté à la maison, malade un jour d'école, à regarder Inside/Out sur PBS. L'album me donne envie d'un retour mélancolique au temps d'une lointaine solitude virginale, et d'un bonheur magique, elfique, comme sous l'effet de champis hallucinogènes. »
What I hear into your hears. I will leave most of that up to listeners. I genuinely hope that meaningful relationships and visceral connections are formed between listeners and my music. When I write, I don't actually think about a message. For me, Melody Elder reflects real and imagined folk-psych sounds, settings and heroes, as well as an unusual yet vaguely familiar sound. I am very attached to objects in general, including analog instruments, and to evocative melodies, fractured experience, texture, and impressions of places and experience. I'd rather defer to what a musician friend of mine wrote, after he heard Melody Elder:
« Your music makes me feel like I am 10 years old, stayed at home sick on a school day watching Inside/Out on PBS. The record gives me the oddest combination of wistful wanting to go back to some far away virginal loneliness and a more blissful almost mushroom-tripping elfin magic thing. »
As-tu des attentes particulières avec Melody Elder?
Did you have specific goals for Melody Elder?
Sortir une K7 sur Night People était un rêve pour moi. J'aimerais beaucoup sortir Melody Elder sur vinyle. J'espère pouvoir commencer à jouer sur scène très bientôt. Ça me manque terriblement et on n'arrête pas de me poser la question. Quand je ne voyage pas, je deviens claustrophobique et je me sens comme piégée. Les voyages en Europe me manquent, et j'aimerais beaucoup revenir en France, qui est un pays très beau. En ce moment, je me concentre sur de nouveaux morceaux, et je répète avec un batteur et un bassiste tous deux très talentueux. Je pense pouvoir enregistrer cet hiver. C'était très satisfaisant de pouvoir entendre les morceaux prendre une nouvelle forme. J'enregistre également des nouveaux morceaux dans notre studio très lo-fi de Golden Mountain Frequencies.
C'était assez libérateur de pouvoir écrire et enregistrer Melody Elder, après avoir été dans des groupes qui suivaient une routine plus ou moins huilée en termes de composition, enregistrement et tournées. Quand j'écris, j'écoute attentivement la composition pour tenter de trouver la forme la plus authentique, afin de lui donner un enregistrement permanent, et j'essaie de filtrer et extraire les mélodies qui me viennent naturellement. J'avais l'habitude de me concentrer sur l'idée du "morceau", et parfois, ça peut finir par restreindre et bloquer l'élan créatif. J'ai voulu essayer différentes approches avec Melody Elder.
Releasing a tape on Night People is a dream come true. I'd love to release Melody Elder on vinyl. I hope to start playing live again soon. I miss it desperately, and keep getting asked about that. If I don't travel I feel claustrophobic and landlocked. I miss traveling on a semi-regular basis to Europe, and would love to return to beautiful France. Currently I am focusing on new songs, rehearsing with an amazing drummer and bassist, and plan to record this winter. It's been satisfying to hear the songs take on a new life. I am also recording new stuff at our totally lo-fi Golden Mountain Frequencies home studio.

It was somewhat liberating for me to write and record Melody Elder, after being in bands that followed a more structured existence, in terms of writing, recording and touring. When writing, I listen closely to a composition to figure out what is the most authentic way for it to be given a permanent record in sound and try to sift through and filter the melodies I hear naturally. I used to be firmly focused on the idea of « the song, » and sometimes that can be restrictive and can inhibit creativity, thus I tried to allow for a variety of approaches on Melody Elder.
Comment as-tu rencontré Jowe Head ?
How did you meet Jowe Head?
Le légendaire et indéfinissable Mister Jowe Head, un type vraiment merveilleux ! Je suis une grande fan de Television Personalities et des Swell Maps, et je l'ai rencontré pour la première fois à la fin des années 90. Il est resté chez nous, à Brooklyn, dans une maison victorienne à la réputation assez mythique au coeur de Flatbush, où des groupes restaient assez souvent. Un documentaire français y a même filmé une des scènes avec Salman Rushdie et Paul Auster ! Jowe répétait dans notre studio de Marlborough Farms (tenu par Gary Olson de The Ladybug Transistor), et montait sur scène avec nos potes Hamish Kilgour de The Clean et Lisa Siegel de The Mad Scene.
Lors d'un énorme blizzard sur la côte est, on était tout deux coincés. Jowe et moi avons spontanément enregistré quelques morceaux avec Ed Powers, le premier batteur de The Ladybug. On se donnait le nom de Cabin Fever, Jowe écrivit des paroles inspirées par le western de 1953, Shane, avec Jack Palance et Van Hefli et les deux morceaux ont fini sur une compilation de Windless Air Music. On est resté en contact au fil des ans et malgré la distance. J'ai été très touchée lorsque Jowe nous proposé d'ajouter des basses sur Bird Or Bat.
The legendary and elusive Mister Jowe Head, a truly delightful fellow. I am a huge Television Personalities and Swell Maps fan, and first met lovely Jowe in the late 1990s, when he stayed at our place in Brooklyn—a fairly legendary Victorian house in tree-lined Flatbush, where bands crash regularly, and where a French documentary once filmed a scene with Salman Rushdie and Paul Auster! Jowe was rehearsing in our Marlborough Farms studio (run by Gary Olson of The Ladybug Transistor), and playing shows with our friends Hamish Kilgour (The Clean) and Lisa Siegel of The Mad Scene.
During a massive East Coast blizzard, when we were trapped indoors, Jowe and I spontaneously recorded a few songs with original Ladybug drummer, Ed Powers. We dubbed ourselves Cabin Fever, Jowe penned lyrics based on the 1953 Western, Shane, starring Jack Palance and Van Hefli, and two songs ended up on a Windless Air Music compilation. We remained in touch over the years and the distance, and it was very special to me that Jowe offered to add bass to Bird Or Bat.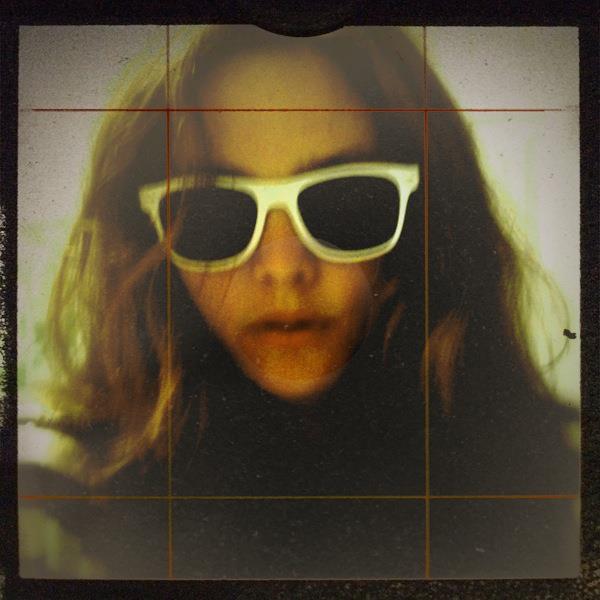 Only Air est un superbe morceau. Peux-tu me raconter dans quelles conditions tu l'as composé ? Tous les morceaux ont une histoire particulière pour toi ?
Only Air is a magnificent song. Can you tell me in what conditions you composed it? All the songs have a particular story for you?
Merci beaucoup. Je m'intéresse à la convergence entre une musique pop pure et des sons plus ambients, expérimentaux et élusifs, ainsi qu'aux contradictions comme le fait de vouloir contrôler et laisser faire. Faire de la musique est pour moi similaire à de l'alchimie, ou peut-être à avoir de la fièvre. Ce n'est pas facile d'en discuter et parfois, il vaut mieux garder le procédé caché ou privé.
Je me souviens du jour où j'ai écrit Only Air, qui commence par une suite d'accords très spécifique et sur une rythmique assez distincte, à la fois pour le couplet cadencé et le refrain frénétique, le tout sur un Hohner vintage. Je suis très orientée sur la mélodie et pas vraiment sur le chant, alors j'écris diverses mélodies qui se superposent et des harmonies avec différents instruments, comme ici, la guitare, le mélodica et du synthé.
C'étai un vrai bonheur de travailler avec Kevin C. Sea (The Artificial Sea), car c'est un sacré collectionneur de matériel vintage, un manipulateur ingénieux de synthé et artiste du son. Only Air est vraiment la rencontre choc de quelque chose de flottant et d'insouciant, malgré une nostalgie latente, dénuée de ce qu'implique le chant.
Le narratif, les idées et les expériences peuvent se traduire par des ambiances, des textures et la mélodie. Quand j'ai découvert dans des archives les films de Greenwich Village dans les années 60 pour la vidéo (éditée par Keith Tassick), j'ai trouvé vraiment étrange la façon dont ils allaient avec la musique en termes d'ambiance et de tempo. J'ai vécu dans le East Village et j'ai passé tellement de temps à me balader jour et nuit dans les environs de Manhattan. De nombreuses années plus tard, je rêve encore de mes errances dans les rues de New-York. Je suppose qu'il s'agit de ma façon d'exprimer mon amour pour ces expériences passées, et pour ces années et cet endroit, dans le Village que je ne connaissais en fait pas, donc il s'agit moins de nostalgie que de désir.
Merci beaucoup. I am very interested in the convergence of pristine pop music and the vibe/feel of more ambient experimental and elusive sounds, and in contradictions like wanting to have control and letting go. I think there's something akin to alchemy, or maybe having a fever, about writing music. It's difficult to discuss and sometimes best to keep the process hidden or private.
I do recall the day I wrote "Only Air" which began as a very specific chord progression and slightly distinct rhythm, for both the lilting verse and the frenetic chorus, on my vintage Hohner. I am very melody oriented, not much of a vocalist at all, so I write multiple layered melodies and harmonies on instruments, such as with the guitar, melodica and dueling synth lines on "Only Air."
It was a joy to work with Kevin C. Smith (The Artificial Sea), because he is quite the vintage gear collector, circuit bender and sound artist. « Only Air » is definitely a collision of something buoyant and carefree, yet with undertones of longing, and purposely stripped of the implications of vocals.
Narrative, ideas and experience can be conveyed through vibe, texture and melody. When I discovered the archival 1960s-era footage of Greenwich Village for the video (edited by Keith Tassick), it was uncanny the way it naturally fit the music in terms of vibe and tempo. I used to live in the East Village and spent so much time walking around lower Manhattan at all hours of the day and night. Many years later, I still have dreams that I am wandering aimlessly around the streets of NYC. I suppose this is my love letter to those experiences, and to a time and place in the Village that I actually never knew, so it's not nostalgic, but rather longing.
Melody Elder sort sur Night People Records. Peux-tu expliquer en quelques mots ton histoire avec le label ?
Melody Elder was released on Night People Records. Can you say a few words about your history with this label?
J'ai vu Wet Hair jouer à Pittsburg en 2010, dans un endroit appelé The Shop, un ancien bâtiment aux usages divers qui a été transformé en salle de concert et galerie d'art. J'étais allée voir un autre groupe – je ne me souviens plus du nom – et en fait, j'ai été renversée par Wet Hair. J'adore leur mélange de bruits électroniques et de musique pop entraînante : une atmosphère très distincte se crée et qui leur est unique, mais qui me rappelle aussi mes groupes préférés comme New Order, The Clean et Spacemen 3.
J'ai été vraiment emballée par leur sélection de K7 et 45 tours en édition limitée et j'ai échangé quelques mots avec Shawn. Quelques mois plus tard, j'envoyai quelques morceaux en cours à Shawn et il me demanda si je voulais enregistrer une K7. J'ai tout de suite accepté. J'admire Night People et leur soin pour le fait-main – en termes de donner un nom et de créer le désign pour un K7 – et  j'étais déjà fan de Wet Hair, de Peaking Lights, Dirty Beaches, Naked on the Vague et Dan Melchior. J'ai toujours voulu sortir une K7, car avec mes groupes précédents, je ne l'avais fait que sous la forme de CD et de vinyles. Je suis infiniment reconnaissante envers Shawn pour avoir répondu à ma musique.
I saw Wet Hair play in Pittsburgh in 2010, at a space called The Shop, a former mixed-use complex that's been rehabbed as a performance/gallery venue. I went there to see another band—I cannot recall whom—and ended up being blown away by Wet Hair. I love their fusion of electronic noises and catchy pop music—it's a distinct atmosphere that seems their own, but also recalls some of my favorite bands, such as New Order, The Clean and Spacemen 3.
I was taken with their selection of beautiful limited-edition cassettes and 45s, and spoke briefly with Shawn. A few months later, I sent a few tracks in progress to Shawn, and he asked me if I wanted to do a tape. Instant affirmative. I admire Night-People's attention to the slow handmade process—in terms of both dubbing and designing tapes—and I was already a fan of Wet Hair, as well as of Peaking Lights, Dirty Beaches, Naked on the Vague, Dan Melchior. I have always wanted to release music on tape, because in my previous bands, I have only done so on vinyl, 7″ and CD. I am incredibly grateful that Shawn responded to the music.
Peux-tu expliquer comment a été créée la pochette de Melody Elder ?
How'd you come up with the album art for Melody Elder? Is the album art and packaging as important as the music itself?
Le design de la pochette a été créé par Shawn Reed. C'était la première fois que j'étais impliquée dans une sortie sans participer au design. J'admire la vision esthétique constante de Night People, et tout particulièrement celle de Shawn et son utilisation des couleurs, de la texture et du collage. J'étais en territoire inconnu – un challenge à titre personnel : il était très difficile de ne pas prendre part à cette étape du processus, encore moins car je suis quelqu'un de très visuel. Je suis attirée par les juxtapositions de couleurs vives, qui m'entourent chez moi, à travers mes collections de choses vintage, et j'étais contente des déclinaisons de jaunes et de violet, du collage et de ses qualités tactiles d'objet fait-main.
C'est un honneur pour ma musique d'être représentée ainsi. J'ai toujours un lecteur cassette dans ma vieille Volvo et quand j'étais enfant, pendant l'âge d'or des K7, je passais mon temps à faire des mixtapes et à en dessiner les pochettes. Parmi ces K7, on trouvait des groupes que j'aime toujours : Game Theory, New Order, The Velvet Underground, Prince, The Smiths, Galaxie 500, The Go-Betweens, Orange Juice, The Feelies, Psychic TV, The Jesus and Mary Chain. Quand j'achetais des K7, je refaisais souvent les pochettes, et il m'en reste des tonnes. Je suis fascinée par le côté précieux des K7 en éditions limitées. C'est une sorte de devise culturelle. Les K7 sont brutes et encombrantes, mais aussi magiques. Cette fine et fragile bande qui contient tellement de données, d'énergie et de communication. Sortir une K7 s'est fait dans le prolongement naturel de mon appartenance à la scène DIY et artisanat indé.
The artwork was designed by Shawn Reed. This was my first time being involved in a release that I did not have a direct hand in designing/packaging. I admire the consistent visual aesthetic of Night-People, particularly Shawn's use of color, texture and collage. It was unknown territory for me—a challenge personally—to have to let go of that stage of the process, especially since I am a very visual person. I am drawn to bold juxtapositions of color—which surround me at home in my obsessive collections of vintage wares—and I am thrilled with the yellow and purple color scheme, the collage-based process and the handmade tactile qualities.
It's an honor for me to have my music represented in such a visual way. I still have a tape player in my old Volvo, and I was a kid during the heyday of cassette culture, constantly making mixes with hand-designed artwork. Those tapes included bands I still love—Game Theory, New Order, The Velvet Underground, Prince, The Smiths, Galaxie 500, The Go-Betweens, Orange Juice, The Feelies, Psychic TV, The Jesus and Mary Chain. When I purchased tapes, I would often remake the artwork myself, and I still have crates filled with them. I am mesmerized by the precious and limited-edition nature of tapes. It's a kind of cultural currency. Tapes are both raw and clunky but also magical. This thin tiny fragile strip of tape holds so much information, energy, effort, and communication. Releasing a tape was a natural extension of my participation in the DIY/indie craft scene.
As-tu des side-projetcs ?
Do you guys have any side-projects?
Greg, mon mari, et moi, avons développé un concept de film documentaire centré sur un artiste et musicien inconnu et novateur de Western Pennsylvania qui s'éternise pour le moment au stade de projet. Récemment, on m'a demandé de venir jouer du synthé sur scène, pour accompagner mon ami Taichi Nakatami, un guitariste accompli, né au Japon, qui était auparavant dans le groupe Harangue.
My husband Greg and I have developed a documentary film proposal about an obscure, pioneering musician-artist from Western Pennsylvania that is languishing in the concept phase. Recently, I was asked to play synthesizer live, accompanying my friend Taichi Nakatani, a talented guitar player (born in Japan) who used to be in the band Harangue.
Quels sont tes amis ? Parle nous de la scène de Pittsburgh…
Who are your friends? What is the music scene like in Pittsburgh?
Certains de mes amis dont je me sens le plus proche vivent en fait tout autour du monde, comme à New-York, San Francisco, Los Angeles, la Grande-Bretagne, l'Australie et même au Bangladesh. Je fais de la musique dans une sorte de cocon, et comme entre deux trains. En fait, j'ai fini Melody Elder en faisant le ménage dans ma tête, et en évitant certains éléments toxiques qui font partie des écueils quand on est associée avec la naissance d'une certaine scène.
Ceci dit, je suis un être social, et tout le monde est affecté par son environnement, qu'on l'admette ou pas. L'espace dans lequel j'évolue est un poids sur ma conscience. Il y a vraiment des moments où je ne me sens pas à ma place dans la ville où je vis actuellement. New-York fut ma première véritable histoire d'amour avec un endroit. N'importe quel jour, on peut s'y sentir comme un voyageur du monde, du temps et  de l'esprit. C'est ce genre de ville. J'ai cette ville dans la peau, jusque dans mes veines et elle restera toujours un de mes "chez moi".
Ceci dit, je suis très attirée par la topographie géniale de Pittsburgh, ses artistes, son architecture, ses quartiers authentiques, ses magasins d'occasion et les magasins de musique. Ce que je préfère à propos de Pittsburgh, c'est le rôle remarquable qu'elle a joué dans l'histoire de la musique américaine, en termes de jazz, de soul et de funk (Kenny Clarke, Billy Strayhorn, Gene Ludwig, Betty Davis, Henry Mancini), de rock'n'roll (Fantastic Dee-Jays, Swamp Rats, The Duchess, Todd Tamanend Clark, The Cynics) et des DJ novateurs des années 50 et 60, les discothèques pour ados et les hit singles. C'était au temps où des DJ comme Terry Lee, Mad Mike et Porky Chedwick créaient la demande et ont propulsé dans les charts de nombreux groupes inconnus et remis au goût du jour des morceaux comme Hanky Panky de Tommy James.
En plus de cet héritage musical s'ajoute une scène underground musicale et artistique assez active avec des labels indé comme Dynamo Sound Collective, As Above So Below, Mind Cure Records, and Machine Age. Il y a pas mal de nouveaux endroits alternatifs et de des musées fantastiques. Mon mari Greg dirige le label de K7 As Above So Below, qui a sorti les deux premiers Rangers et celui du groupe Dreams West de North Carolina. Ici, un mélange de brutalité urbaine et de verdure alimente créativité et innovation.
L'architecture de Pittsburgh m'inspire avec le Alcoa Building – le premier gratte-ciel en aluminium du pays -, la prison et l'église de H.H. Richardson, et les bâtiments modernistes et "brutaux" de Mies van der Rohe et de Paul Schweikher, ainsi que les chefs-d'œuvre de Frank Lloyd Wright et les maisons alignées typiques construites pour les ouvriers en sidérurgie. Les gens sont surpris de voir que Pittsburgh contient des parcs aux grandes étendues, des funiculaires et des vues aux airs très européens, et on peut se perdre dans la nature sauvage d'un parc national à une heure de la ville. Une ville a besoin de ces caractéristiques, et moi aussi.
Some of my close friends I feel most connected to actually live in places all over the world, such as NYC, SF, LA, the UK, Australia, and even Bangladesh. I make music in something of a cocoon, with one foot on and one off the train that might be termed a scene. I completed Melody Elder basically in a vacuum of my own mind, blocking out some of the toxic hazards that can sometimes be associated with the construct of a scene.That said, I am a social creature, and everyone is impacted by and thinks about their surroundings—whether they admit it or not. A sense of place weighs heavily on my mind. There are definitely times when I do not feel like I belong in the city I currently live in. My first true love affair with a city came when I lived in NYC. On any given day you have the potential to feel like a world, time or mind traveler there, it's just that kind of city. It got under my skin and into my veins and will always be one of my "homes."
That said, I am very compelled by Pittsburgh's amazing topography, art scene, architecture, authentic neighborhoods, thrift shops, and record stores. One of my favorite things about Pittsburgh is its remarkable role in America's music history, in terms of jazz, soul and funk (Kenny Clarke, Billy Strayhorn, Gene Ludwig, Betty Davis, Henry Mancini), rock and roll (Fantastic Dee-Jays, Swamp Rats, The Duchess, Todd Tamanend Clark, The Cynics) and 1950s/1960s pioneering DJs, teen dance clubs and pop hits. This is where tastemaking DJs such as Terry Lee, Mad Mike and Porky Chedwick created hits for many obscure groups and where songs like Tommy James's « Hanky Panky » were literally revived and made into hits here—so music is in the fabric.
Adding to this legacy is a fairly active underground music/arts community, with independent tape/vinyl labels, such as Dynamo Sound Collective, As Above So Below, Mind Cure Records, and Machine Age. There are several new alternative spaces and house venues, and amazing museums. My husband Greg runs a tape label called As Above So Below, which released the first two RANGERS tapes and just released the debut by North Carolina-based Dreams West. The mix of grittiness and green here fuels creativity and innovation.
Pittsburgh's architecture inspires me, with the Alcoa Building—our country's first aluminum skyscraper—H.H. Richardson's jail and church, and modern and Brutalist buildings by Mies van der Rohe and Paul Schweikher, plus Frank Lloyd Wright masterpieces, and signature row houses built for steelworkers. People are surprised to learn that Pittsburgh is home to amazing sprawling parks, dramatic funiculars and vistas that are actually quite European, and you can get lost in the wilderness in state parks one hour from the city. Cities need these characteristics and so do I.
But alas, you asked about the "s" word! Recently, I have seen inspiring shows here by KWJAZ, Spencer Clark, Dolphins Into the Future, Khaira Arby, Hamiet Bluiett, Onra, Real Estate, Woods, Crystal Stilts, Jandek, Kurt Vile, Polvo, Bert Jansch (RIP), Van Dyke Parks, Spectrum, Ford + Lopatin, Weyes Blood, Eddy Current Suppression Ring, Peanut Butter Wolf, Zombi. Thanks to an industrious arts collective, Pittsburgh is now home to VIA, an annual new media and music festival, that hosted the world premiere of RVNG Intl's FREAKWYS Ensemble (James Ferraro, Laurel Halo, Daniel Lopatin, David Borden, Samuel Godin). I'm not sure how any of this has inspired my own music. Here's a CliffsNotes version of Pittsburgh's music landscape from my warped mind: in the 1990s, when I lived in NYC, Pittsburgh's independent music scene, which also has roots in punk rock, seemed to be dominated by (sorry to use a cliché) "math rock," with bands like Don Caballero and Modey Lemon (its members now have interesting solo projects here). The climate seems to have opened up to include pop, experimental, folk, rap, and soul music. It's been interesting to see bands like Black Moth Super Rainbow, Zombi, DS Miller, Girl Talk, Majeure, Sagas, and Hunted Creatures, and visionary artists whose work crosses boundaries of video, visual art and music—such as Jacob Ciocci (Extreme Animals, Paperrad) and Spencer Longo (who now lives in L.A.). I recently met Kenny Rakentine, of Specialist Morgen J, who just released a great cassette on UUU tapes, affiliated with the terrific American music blog, Friendship Bracelet. I recently collaborated with Pittsburgh-based Buscrates 16-Bit Ensemble, who did the remix of my song, "Bird Or Bat," and who is a member of ELQ.
Traduction : Simone Apocalypse.
Vidéos
Mixtape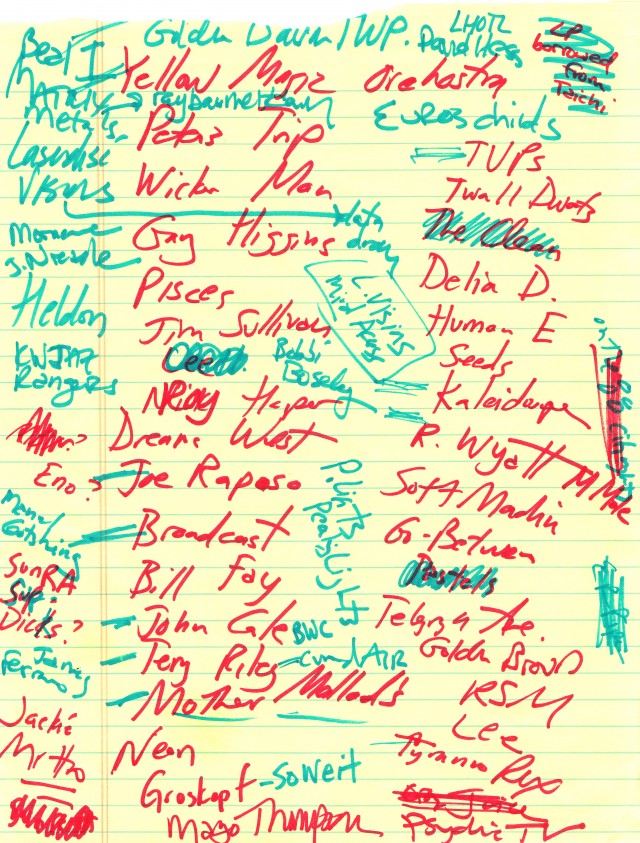 The Garment District Mixtape for Hartzine
Pittsburgh, PA, 12.09.11
01. Joe Raposo – Seahorse
02. Jan & Dean – Save For A Rainy Day
03. Tyrannosaurus Rex – Once Upon The Seas Of Abyssinia
04. John Cale – Big White Cloud
05. Laserdisc Visions – Data Dream
06. Harald Grosskopf – So Weit So Gut
07. Mayo Thompson – Fortune
08.The Orkustra (Bobby Beausoleil) – Punjab's Barber (excerpt)
09. Roy Harper – Committed
10. Bill Fay – Screams in the Ears
11. Gary Higgins – Looking for June
12. Jim Sullivan – Jerome
13. Judy Henske & Jerry Yester – Horses on A Stick
14. David Hess – Ice Cream Song
15. Television Personalities – Three Wishes
16. The Stranglers – Golden Brown
17. The Golden Dawn – This Way Please
18. Faine Jade – USA Now
19. Pisces – Children Kiss Your Mother Goodnight
20. L'Infonie – J'ai Perdu 15 Cents Dans Le Nez Froid D'un Ange Bronze
21. Yellow Magic Orchestra – Computer Games
22. Matching Mole – O Caroline
23. Kaleidoscope – The Sky Children
Tracklist
The Garment District – Melody Elder (Night People, 2011)
01. Only Air
02. The Parlance
03. Bird Or Bat
04. I Am Not the Singer
05. Nature-Nurture
06. Supermoon
07. Bird Or Bat Reprise
08. Highway Mountain Hymnal Rain
09. Apple Bay Day
10. Gaza Drift
11. Push
Liens