Si vous préparez une thèse sur la géopolitique britannique sous le gouvernement nauséabond de David Cameron, un recueil sur l'âge d'or des années Rough Trade ou une encyclopédie sur le Rock de manière générale, alors envoyez de ce pas une demande d'ajout d'amis à Ian Crause sur Facebook. Ian Crause est un génie et je ne suis pas le seul à le dire. À commencer par le principal intéressé, dans un post sur le dit réseau social, après une nuit trop arrosée au whisky, en réaction à un article paru dans le Guardian. Aveu dont il s'est excusé penaud le lendemain.
« Je me suis fait un ou deux whiskys mais je me disais à quel point ça me foutait les nerfs d'avoir du génie pour la musique et la composition et d'être quasi complètement ignoré. »
« I have had a whiskey or two but I was just thinking how it really does get on my fucking nerves to have a genius for music and songwriting and be almost completely ignored. »
Le lendemain donc :
« Eh bien c'était une nuit triomphante à boire du whisky et poster publiquement de la merde. Bien joué. »
« Well, that was a successful night drinking whiskey and publicly typing random shit. Well done me. »
Partager « l'intimité » de musiciens adulés représente pour moi le seul intérêt de Facebook voire d'Internet (excepté le porno pour Internet, confession pour confession). Ian Crause était le leader du groupe culte Disco Inferno, considéré par beaucoup comme étant les pionniers du Post-Rock (va savoir pourquoi).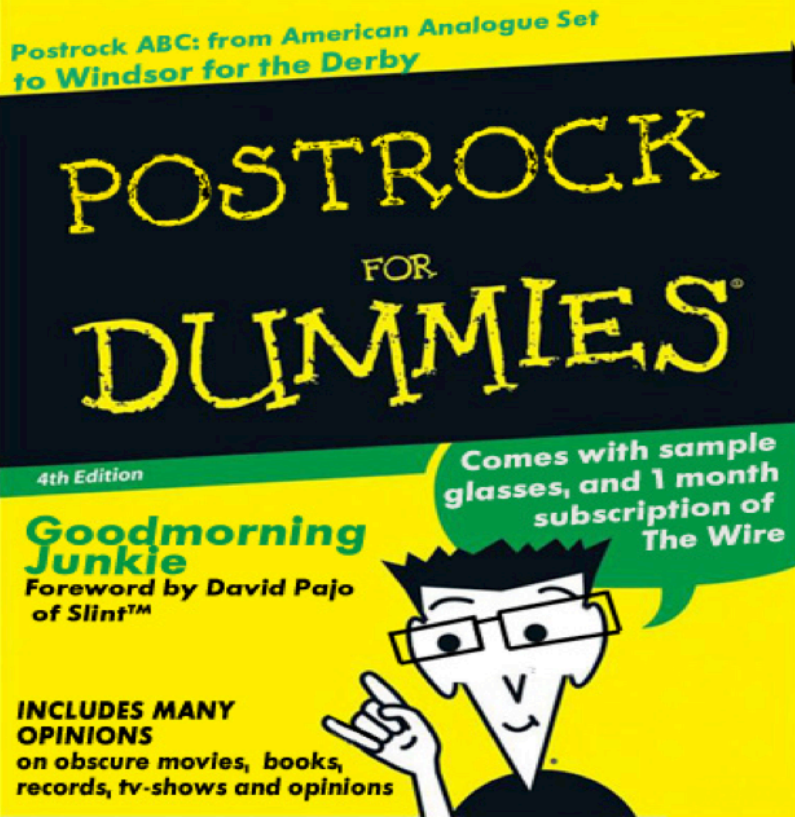 La musique de Disco Inferno est en effet complexe et directe en même temps, mais surtout organique grâce à la savante utilisation de samplers, créant un espace multidimensionnel entre textures et mélodie pop. Formé dans l'Essex en 1986, le nom de Disco Inferno naît d'une blague de Paul Wilmott, le bassiste, en référence au morceau de funk des Tramps, nom qui malheureusement les aura de nombreuses fois desservi auprès de programmateurs. DI débute comme quatuor en faisant des morceaux de post punk influencés par Joy Division, le groupe préféré de Ian .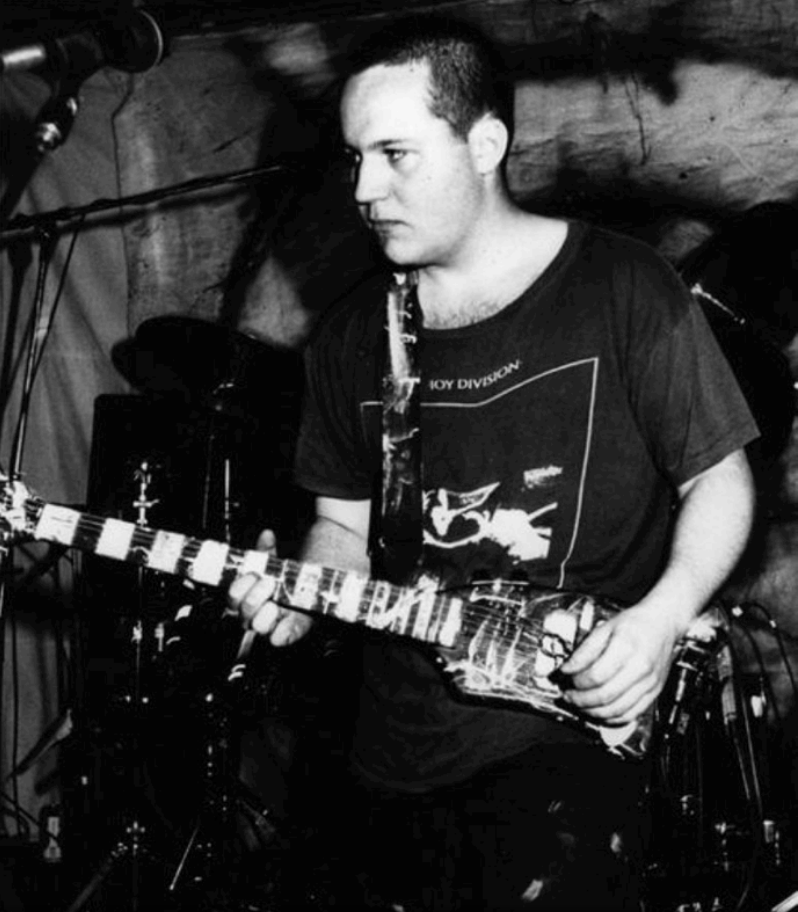 Ian à leur sujet : « Imagine aller dans une MJC au fin fond du Cheshire pour voir un groupe local et te rendre compte que tu regardes l'une des choses les plus incroyables en musique. »
« Imagine going to a youth club in the arse end of Cheshire to watch a local band and finding yourself watching one of the greatest things ever in music. Incredible. »
Puis finalement DI continue en trio suite au départ de Daniel Gish pour le groupe Bark Psychosis (très influencé par le Talk Talk de Laughing Stock et Spirit Of Eden). Ils continueront toute leur carrière à trois et publieront leur premier album Open Doors, Closed Windows en 1991.
Ce n'est réellement qu'à partir de 1992 que Disco Inferno change son fusil d'épaule, et commence à intégrer des couches de sons diverses dans leurs morceaux. Notamment Summer's last sound. Ou The Last Dance plus influencé par Public Enemy et Young Gods.
Considéré comme leur chef d'œuvre DI GO POP paraît en 1994 et confirme la direction expérimentale explorée lors des précédents singles, notamment à travers des titres comme New Clothes For A New World, Even The Sea Sides Against Us ou le sublime morceau qui clôture, et probablement le meilleur morceau de l'histoire de la musique à mes yeux, Footprints In Snow.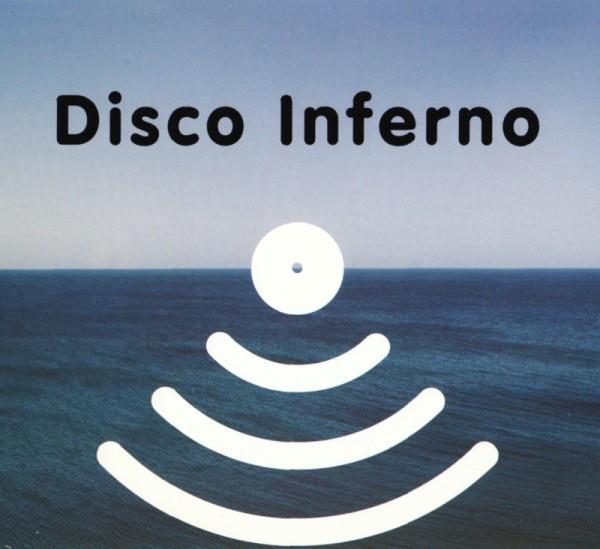 En dépit de très bonnes critiques outre manche principalement (notamment John Peel), le groupe se sépare faute de succès avant même la parution de leur dernier album Technicolor en 1996.
Le label Tugboat (Rough Trade) sortira en 1999 The Mixing It Session, six morceaux instrumentaux, puis One Little Indian compilera les EP en 2011.
En 2000 et 2001 Ian Crause en solo prendra une tournure beaucoup plus pop et moins aventureuse avec deux EP. Le premier sur Tugboat, Elemental et le deuxième Head Over Heels chez les Espagnols d'Acuarela Discos, avec Robin Guthrie au mix s'il vous plaît, sans retrouver pourtant la formule alchimique de la grande époque.
Ian Crause, cause à effet ou pas, quitte l'Angleterre pour la Bolivie.
Après une décennie des plus discrètes il revient en 2013 avec l'excellent The Vertical Axis paru sur son Bandcamp en toute simplicité, chef d'œuvre qui renoue avec les envolées épiques des grandes heures de Disco Inferno, la modernité en plus.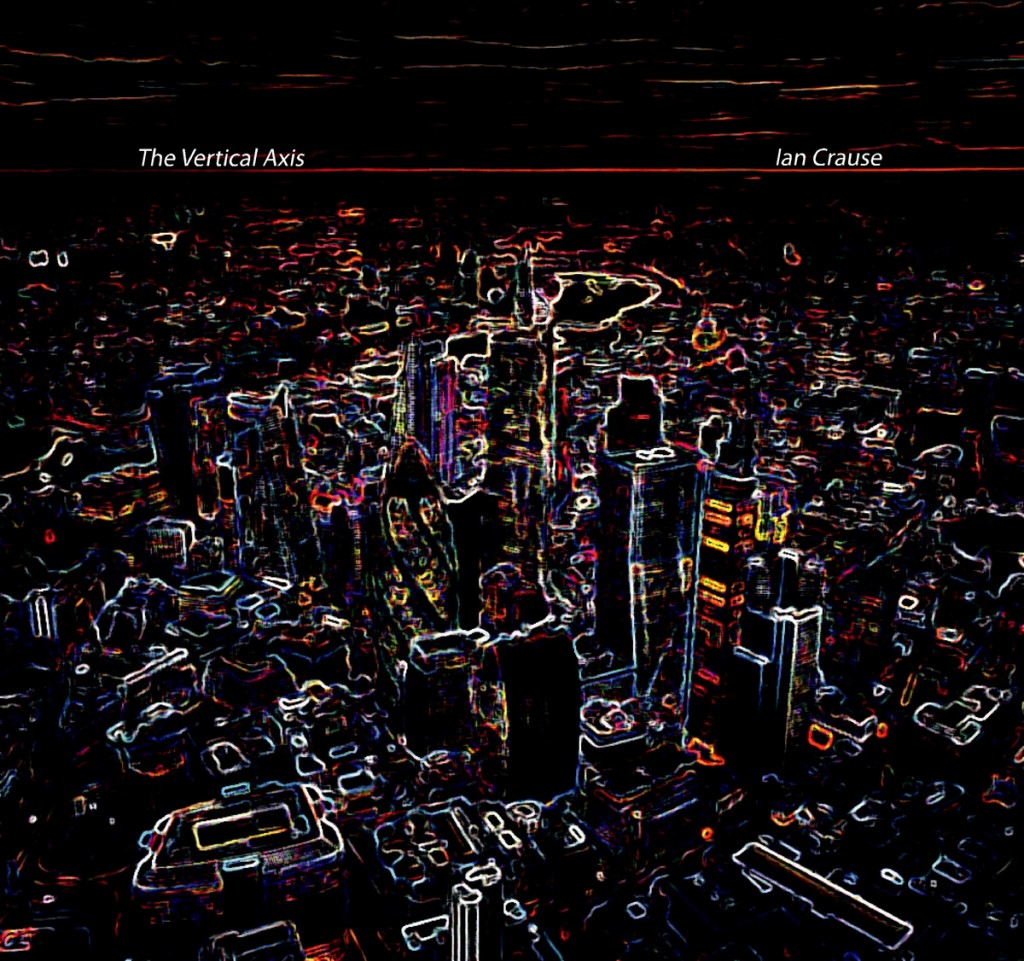 Un EP d'une rare intensité, et deux chansons hallucinantes en Espagnol plus tard, on retrouve Ian Crause en 2016 pour une nouvelle parution dont on révèle, en exclusivité, le titre Global.
Ian Crause l'interview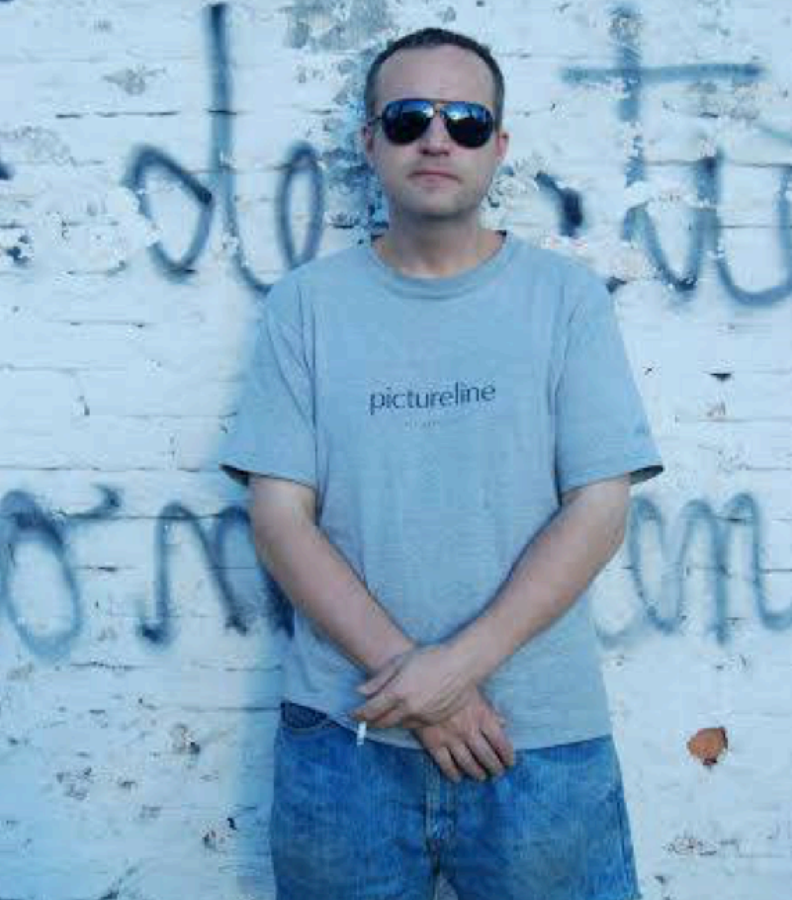 Entretien avec la légende ou De l'histoire de l'abstraction d'une forme organique et de sa fusion.
Comment se passe la vie en Bolivie ? Quand y as-tu déménagé et était-ce pour des raisons politiques ?
How is life in Bolivia ? when did you move there and was it for political reason ?
Non c'est parce que j'ai rencontré une Bolivienne à Londres, j'ai alors décidé de partir vivre en Amérique du Sud. Je travaillais de plus en plus dur en m'appauvrissant de plus en plus et j'ai réalisé que ça n'allait pas changer, j'ai donc décidé de m'en aller. Je suis heureux de l'avoir fait.
No, it was because I met a Bolivian in London and decided to get out and go to live in South America. I was working harder and harder and getting poorer and poorer and I realised the way it was going, so I decided to get out. I am glad I did.
Quelle est ta relation à la musique maintenant ?
What is your relation to music now ?
Je mets désormais la musique au premier plan. Quand j'étais plus jeune j'étais plus impressionné par ce que faisaient mes contemporains mais je ressens rarement ça maintenant parce que je veux écouter des choses qui n'ont jamais été faites et peu de personnes semblent penser être en mesure de le faire ou même de le vouloir. J'ai passé beaucoup de temps à étudier pour comprendre exactement ce que je pensais vouloir faire, donc j'ai tendance à ne plus être époustouflé quand j'entends de nouveaux enregistrements. J'ai décidé de faire un genre de musique en mouvement, du genre de celles que je rêvais d'entendre plus jeune, dans laquelle une myriade d'éléments sont tous orchestrés pour créer l'équivalent d'une image en mouvement c'est ce que j'appelle le « filmsound« . Je produis aussi des artistes en ce moment et j'aime beaucoup ça. C'est aussi beaucoup plus simple qu'avec mes projets parce que la plupart n'ont que 20 ou 30 pistes là où j'en ai 200 voir 300.La plupart des musiques modernes sont en rapport avec la densité et le volume. Pas la mienne. La mienne est une question de détails.
My relation to music now is that I make it first and foremost. When I was younger I was more amazed by things contemporaries were doing but I rarely feel that, now because I want to hear things which have never been done before and few people seem to think they either can or want to do this. I spent a long time studying to understand exactly what I thought needed to do so I tend not to be blown away too easily when I hear new recordings. I decided to make a kind of moving picture music, the kind I had dreamed of hearing when I was younger, where a myriad of elements are all orchestrated to create the equivalent of a moving picture, which was why I called it filmsound. I also sometimes produce artists now and enjoy that hugely. It is often easier than making my own recordings because most people tend to record between 20 and 40 tracks in a song whereas my own recordings usually have between 200 and 300 tracks, hence the soft sound as the space and dynamic range tends to get filled up. Most modern music is about sparseness and loudness. Mine is not. It is about detail.
Que repésente pour toi Disco Inferno désormais ?
What DI means to you now ?
C'était un groupe que j'avais formé à l'école avec une bande de potes qui faisaient un nouveau genre de musique à guitares et qui ont vendu très peu de disques. J'espère récupérer un peu d'argent pour toutes ces années de travail acharnées que j'ai passé à faire ces albums, considérant le peu qu'on s'est fait et comment j'ai lutté financièrement depuis, mais je ne me fais trop d'idées.
It was a band I formed at school with a couple of friends who made a new kind of guitar music and who sold very few records. I hope to get a bit of money back from it for all the years of hard work I put into making those records given how little we made and how I have struggled financially since but I am not too hopeful that will happen.
Justement je regardais il y a quelques semaines sur Discogs les LP de Disco Inferno et j'ai vu que DI GO POP était en vente pour 598 $ en Espagne, que penses-tu de ce culte autour de DI ?
I was checking few weeks ago on discogs DI LP's and I saw that DI GO POP was for sell at 598 $ in Spain how do you feel about this cult around DI ?
Difficile à dire, j'imagine que j'en suis content parce que sinon l'alternative serait d'avoir été ignoré. L'autre alternative possible, celle d'avoir eu un succès commercial n'est jamais arrivé, donc…
Difficult to say. I guess I am glad of it because the alternative would be to have been ignored. The other possible alternative which would have been to have been commercially successful never happened.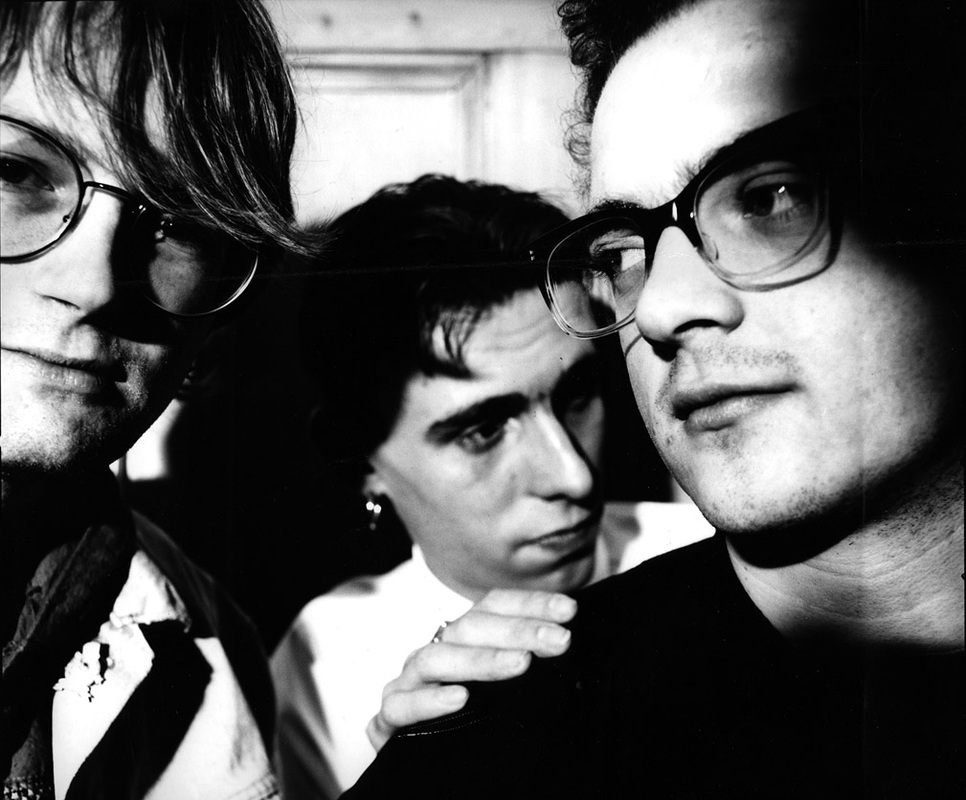 Je ne me souviens plus où j'ai lu ça mais quelque chose s'est mal passé avec One Little Indian non ? Et est-ce que c'est l'une des raisons pour laquelle tu n'es plus sur un label? Parce que je suis suis sûr que tu dois recevoir de nombreuses propositions.
I don't remember where I've read this but something went wrong with One Little Indian right ? and is that one of the reason you're not on a label anymore? Cos I'm probably sure that you have loads of label propositions ?
Les gros labels je ne les intéresse pas. Je suis perçu comme un marginal de plusieurs façons et la musique que je fais ne figure sur aucun agenda, pareil quand on était Disco Inferno. La seule différence d'alors c'était qu'on avait un manager, Geoff Travis, qui était un vrai fan. Maintenant, il n'y a plus de patron de gros label qui soit fan de moi. J'ai demandé à beaucoup de labels de renom et le peu qui ont répondu (OLI n'a même pas daigné répondre) ont dit non merci. J'ai fait The Vertical Axis pour un petit label électronique mais on m'a dit que ça sonnait trop chaotique on m'a alors demandé de remixer les morceaux pour que ça sonne plus commercial, ce que j'ai fait en mettant en avant les voix et en détachant les éléments musicaux. Quand ils l'ont entendu ils ont dit que ça sonnait trop plat et que ça ne correspondait pas à leur « éthique » un truc du genre, donc ça a échoué. Concernant The Song Of Phatheon, je n'ai eu qu'une seule réelle chronique et l'auteur semblait assez dérouté par ce qu'il entendait, ce qui m'a juste fait soupirer. Travailler avec un label vaudrait vraiment le coup s'il s'occupait de monter une tournée et de s'investir de manière générale et les seuls à avoir ces moyens rechignent à investir sur un artiste comme moi dont la musique doit être expliquée au plus grand nombre pour qu'elle soit cohérente. Et quand un chroniqueur ne capte même pas le concept d'image en mouvement dans le temps, alors ça devient une putain de cause perdue.
Larger labels have no interest in me. I am seen as too much of a misfit in various ways and the music I am making not on anyone's agenda, just as we were in Disco Inferno. The only difference then was we had one label boss, Geoff Travis, who was a fan. Now there are no large label bosses who are fans of mine. I asked loads of well known labels and the few who responded – OLI never even responded to my request – said no thanks. I did make the Vertical Axis for a small electronic label but I was told it sounded too chaotic and asked to remix the songs to make them more commercial sounding, which I did, bringing out the vocals and the musical glue between the elements. When they heard it they then said it sounded too straight sounding and didnt fit in with their 'ethos' or something so that fell through. With The Song of Phaethon it only really got one main review and the writer was totally nonplussed about what he was hearing, which just made me sigh. It is only really worth my working with a label who could put me on tour and invest in me and the few who now have those sorts of resources are loath to spend it on a wild card like me whose music has to be explained in order for it to make sense to most people. And when the reviewers cant even understand the idea of a moving picture through time then I guess it really is a fucking lost cause.
Je ne sais pas si ça te parle mais je suis prof de français et je montrais à mes élèves Une Femme est une Femme de Godard et le traitement du son et de l'image et leurs libertés me rappellent la musique de DI et la tienne plus généralement, une masse géante et organique.
I don't know if it makes sense to you, but I'm a french teacher and I was showing Une Femme est une Femme by Godard to my students and the treatments of sounds and images and the freedom of it make me really think of DI and your music in general, a giant organic thing.
Je ne peux pas parler de Godard parce que je n'ai pas vu un seul de ses films mais pour ce qui est de l'organique, oui. L'idée est d'essayer de mélanger un tout organique aussi fréquemment et largement que possible, ce qui est devenu plus possible ces dernières années avec l'utilisation de l'ordinateur. Ces imitations sont la cause à effet de ce que nous voyons et de ce qui nous entoure au quotidien.
I can't speak about Godard as I have never seen any of his films but as for organic, yes. The idea is to try to make the mix an organic whole as much and as often as possible so the elements interact with each other in as many ways as possible, which has only become possible in recent years due to the huge power of music computers. This mimics the cause and effect we see around us in life and in our surroundings.
Plus qu'organique, il y a toujours un équilibre parfait entre l'espace et le temps dans tes chansons, ce qui crée un sentiment d'absolue liberté, une vraie expérience, mais en même temps on a le sentiment que ces chansons pourraient être des morceaux de pop mainstream.
More than organic there is always a perfect balance between time and space in your songs that creates an absolute freedom, a real experience but as listener we feel that these songs could be « mainstream ,poppy » songs
En fait l'objectif c'est que l'enregistrement se place au centre de quatre éléments, deux du côté sonique et deux du côté lyrique: strophe, poésie, musique, son. J'essaie d'équilibrer pour que la musicalité et la poésie des mots, leurs images et leurs structures fusionnent avec l'orchestration de la musique de base et aussi avec les autres sons pour que tout commence à fusionner ensemble.
Certains éléments suivent le rythme, d'autres suivent leurs propres dramaturgies liées soit aux paroles ou un autre élément. Ils peuvent durer une seconde ou plusieurs minutes selon leurs natures internes. C'est une base, une approche prémoderne de l'Art d'une chose fluide et picturale transmise par des théories pseudo scientifiques. La forme alors se matérialise et c'est la forme du monde extérieur, elle se déplace et change et contient des objets solides, des situations et des abstractions.
Well, the whole point is for the recordings to sit at the centre of 4 elements, 2 on the sonic side, 2 on the lyrical side: Verse; poetry; music; sound. I try to poise it so the musicality and poetry in the words and their images and structures fuses with the musicality of the traditionally orchestrated music and also the other sounds, so the whole thing starts to fuse together. Some elements follow rhythms, others play out their own internal dramas, tied to either the lyric or another element. They can last a second or several minutes depending on their natural character. It is a basic, pre modern approach to art as something pictorial and fluid, unbound by pseudo scientific theories. The form then materialises and it is the form of the world around us, it shifts and changes and contains solid objects and situations as well as abstractions.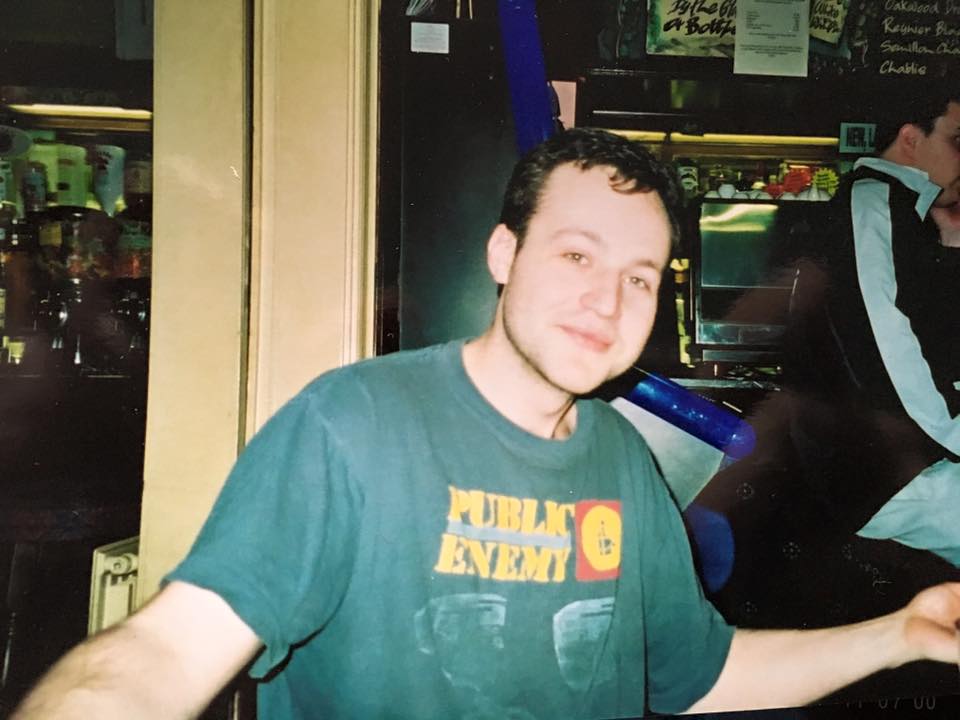 Comment contrôles-tu cet équilibre ? Tu commences par une mélodie, une structure ou tu penses d'abord à une texture ?
How do you control this balance ? do you start with a melody ,a structure or you think of texture first ?
À la maison je commence d'abord par une idée. Le sujet. J'ai souvent tendance à vouloir faire la satire des choses pour mieux les critiquer. Puis je commence à imaginer des images et des scènes dans des environnements que j'aimerais, dont j'aurais besoin de créer pour les réaliser ensuite je me lance sur les paroles et leurs détails ce qui peut prendre pas mal de temps. Je teste des riffs qui sont la glue musicale de l'enregistrement et passe aux voix qui sont généralement l'instrument principal, sa tonalité. Ensuite j'essaie de fusionner le tout pour que ça sonne cohérent. Si tu séparais les éléments pistes par pistes tu verrais l'incohérence entre elles. C'est comme une énorme mosaïque.
I home in on the idea of the song, first. What is it about. I tend to be attracted to satirising things, which is the best way to criticise them. I then start to imagine the images and environmental scenes I'd like or need to create to realise them as I begin to write the lyric and home in on the detail of it which can often take a long time. I also sketch out some riffs which are then used as the musical glue of the recordings and give the main vocal, which is now usually the lead instrument, its tune. Then I spend a lot of time and effort fusing it all together so it sounds coherent. If you were to break the elements apart, track by track, you'd find there is a pretty disconcerting level of incoherence in the individual parts. It's like a huge mosaic.
Tu parlais de la capacité de l'ordinateur à créer un espace organique, est-ce que tu écris principalement sur ordi maintenant ?
What's your writing process ? you were talking about computers helping to create an organic space, do you write mainly on computer now ?
Je travaille exclusivement sur ordinateur, en enregistrant souvent, en mixant, et en éditant aussi librement que possible. De cette façon je peux entendre le tout prendre forme pendant que je travaille. Ça ressemble plus à peindre sur une grande toile qu'à mixer et monter, c'est la raison pour laquelle un studio conventionnel continue à obliger les musiciens à bosser.
I work exclusively on computer, often recording, mixing and editing freely as I go. So I can hear how the whole thing is taking shape as I am working. It felt more akin to painting on a large canvas than tracking and mixing, which is how conventional studio wisdom still tells musicians they should work.
Quel est le meilleur lieu et endroit pour écouter ta musique ?
Where do you feel is the best time and space to listen to your music ?
Je ne pourrai pas te dire. Mon objectif est de faire une image en mouvement qui t'englobe, aussi tridimensionnelle que possible, qui t'intègre dans le morceau.
I couldn't even begin to tell you that. My aim is to make an all encompassing moving image, as 3 dimensional as possible, which draws you inside the songs.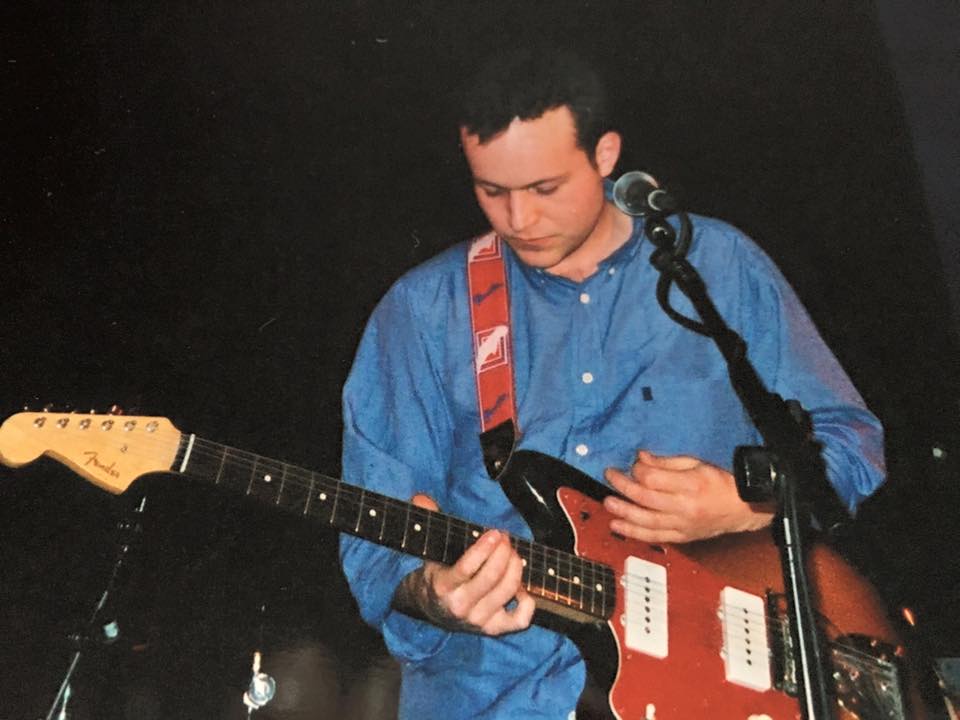 Je te considère plus comme un parolier que comme un chanteur est-ce que ça te va ?
I consider you more as a story teller than a singer is that alright with you ?
Ça me va. Mes chansons tendent à être téléologiques, elles commencent donc par une proposition, un début et finissent par une conclusion. Le sens est la priorité. Je ne fais pas dans le shamanisme.
Fine. My songs tend to be teleological so they often start with a proposition or a beginning and finish with a conclusion. Meaning is all. I don't do shamanic states.
Est-ce que tu écoutes toujours Public Enemy et Young Gods ? et est-ce que tu as de nouveaux groupes qui t'influencent ?
Do you still listen to Public Enemy and Young Gods ? Do you have new bands that influences you ?
J'écoute toujours ces groupes en effet qui me bouleversent toujours autant qu'avant. Je pense qu'il y a juste deux trucs qui m'ont touché de la même façon ces dernières années : Glass Swords de Rustie et des trucs de Fennesz mais y a d'autres groupes pop que j'adore. Je pense à MGMT par exemple ils sont vraiment brillants et on un réel talent de composition et de production. Leur premier album est un vrai classique je trouve.
I do actually still listen to both of those and those same recordings which blew me away still sound phenomenal to my ears. I think only one or two things Ive heard in recent years sounded new to me in the same way: Glass Swords by Rustie and some of Fennesz' stuff, like River of Sand but there are other pop groups I love. I think MGMT for instance are utterly brilliant and have a real mastery over song writing and recording. Their first album is a hands down modern classic, I think.
La littérature et la politique t'ont influencé pour l'écriture de A Vertical Axis et pour ton nouveau morceau Global, y a-t-il d'autres sources artistiques qui t'influencent lors de l'écriture ?
Literature and politics influenced you for A vertical Axis and your new song Global is there any other artistic or sources that influences you during the writing process ?
Pas beaucoup. Vers la fin des années 90, je savais que je voulais faire de la musique visuelle et certains évènements m'ont écarté de la musique pendant quelque temps, il fallait aussi que j'aie des images en tête pour les retranscrire. Alors je me suis assis et j'ai lu pendant à peu près 9 ans. Un de mes intérêts à part les livres est le cubisme analytique qui me passionne énormément pour sa fusion picturale et son abstraction radicale.
Not much. I knew I wanted to make pictorial music by the end of the 90s but events took me away from making music and I also knew in order to make pictures of things I had to know what it was I wanted to make pictures of. So I sat and read for what turned out to be about 9 years. One of the few sources of interest outside of books came from analytical cubism, which excited me greatly due to its fusion of the pictorial and the radically abstract.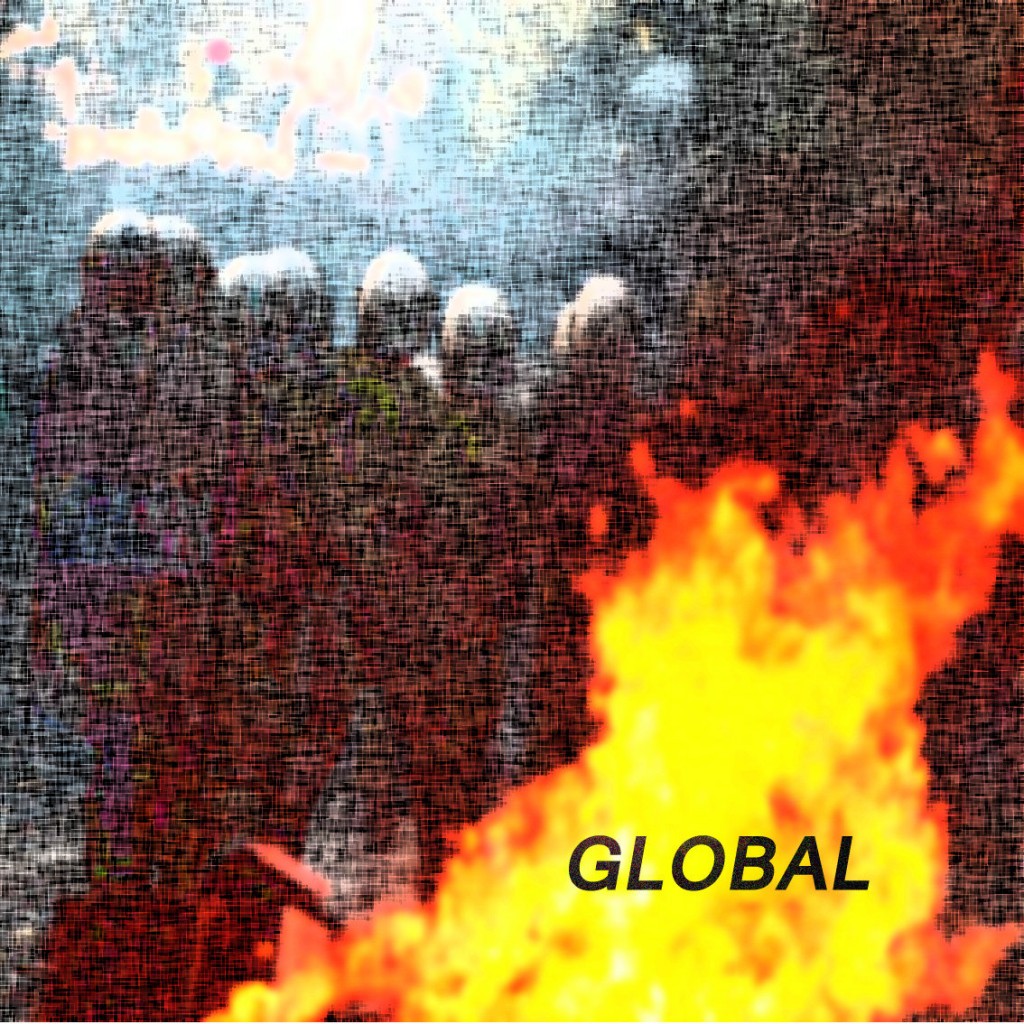 Concernant ton nouveau morceau Global pourrais-tu nous en dire plus ?
Concerning your new song Global can you tell us more about it, it's meaning and all ?
C'est très simple, ça lance juste des séries d'images en avant sur les états et les nations, leurs peuples réagissant au bouleversement de la globalisation. C'est mon dernier morceau. Je l'ai enregistré beaucoup plus rapidement que mes précédents morceaux et c'est juste une chanson de pop.
It's very simple and just throws a series of images forward of the nation states and the people in them reacting in the turmoil of a globalised world. This is the latest thing I did. I did it much quicker than my other stuff and it's just a pop song.
Audio (PREMIERE)
Disco Inferno & Ian Crause mixtape by Full Moon Fuck
01. Emigre : Disco Inferno – Open Doors • Closed Windows 1991
02. Freethought : Disco Inferno – Open Doors • Closed Windows 1991
03. Summer's Last Sound : Disco Inferno – Summer's Last Sound EP 1992
04. The Atheist's Burden : Disco Inferno – Second Language EP 1994
05. Even the Sea Sides Against Us : Disco Inferno – D.I. Go Pop 1994
06. In Sharky Water : Disco Inferno – D.I. Go Pop 1994
07. When The Story Breaks : Disco Inferno – Technicolour 1996
08. It's a Kid's World : Disco Inferno – Technicolour 1996
09. Suns May Rise : IAN CRAUSE – The Vertical Axis 2013
10. More Earthly Concerns : IAN CRAUSE – The Vertical Axis 2013
11. Phaeton's Call : IAN CRAUSE – The Vertical Axis 2013
12. Global – Ian Crause