High Scores And Records l'interview & mixtape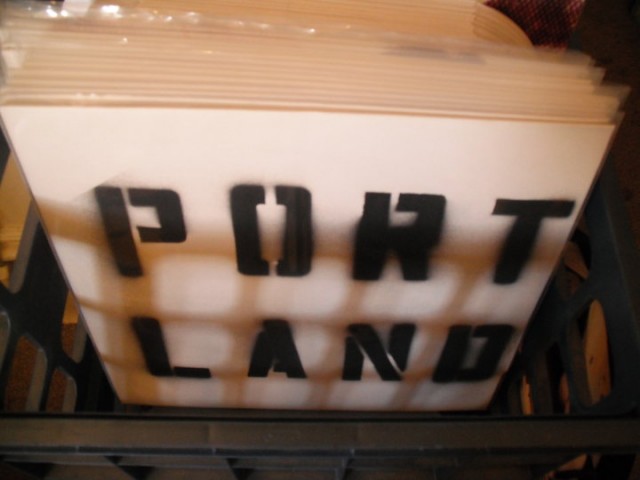 « Portland is a city where young people go to retire »
Berceau de la nonchalance, de la marginalité peut-être, Portland, Oregon est une ville à part sur la carte des États-Unis. Énervant les conservateurs, faisant rêver les autres. Cité d'une jeunesse insouciante qui vit en brûlant ses aspirations et ses envies. Où la créativité, devenue son image de marque, se consume sous toutes ses formes. Certains disent que c'est la pluie, qui s'abat très souvent sur la ville, qui a poussé les jeunes à se retrancher dans leurs garages pour faire de la musique. Quoi qu'il en soit, la scène musicale portlandaise fourmille de musiciens en tout genre, et depuis longtemps. On pense à Elliott Smith, aux Dandy Warhols, à The Decemberists, The Shins, Sleater-Kinney, Menomena, ou encore Grouper, Nurses… Mais sous presque chaque toit se cache un musicien et, la nuit tombée, caves et salons se transforment en salles de concert improvisées. Au-delà du nombre hallucinant d'artistes, nombreux sont les labels installés dans la ville des roses. Kill Rock Stars, Hometapes, Marriage, Hush Records, Mississippi, et, dernier en date misant sur la scène locale, High Scores And Records. Rencontre et mixtape. (introduction par Marion Seury)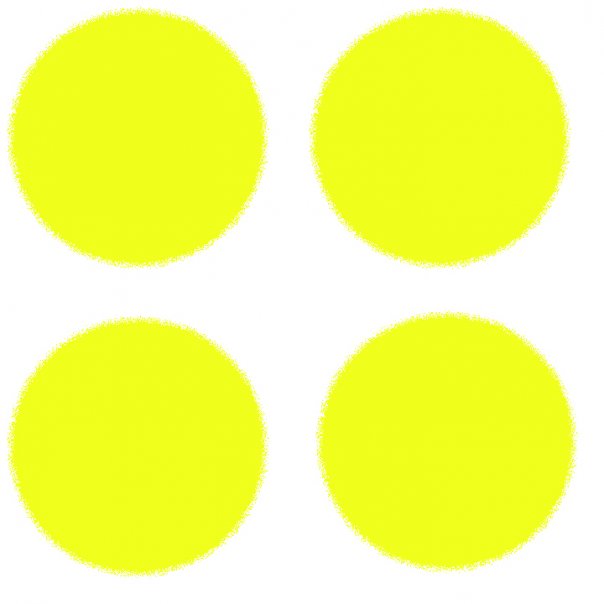 Salut, qui es-tu en quelques mots ?
Hi, can you introduce yourself in a few words?
Je m'appelle Devin. Je suis polyvalent.
My name is Devin. I do too many things.
Comment High Scores and Records est né et pourquoi avoir choisi ce nom ?
Tell me how High Scores and Records was born. Why did you choose this name?
J'ai commencé à diriger un label avec mes amis, Boy Gorilla. Quand il a pris fin, j'ai lancé High Scores And Records. Il s'agit d'un jeu de mots, ce qui me plaît. Mais c'est aussi un nom très positif et hyperbolique, ce que j'aime aussi.
I used to run label called Boy Gorilla with my friends.  When it ended, I started High Scores And Records. The name is a pun, which I like. But it's also really positive and hyperbolic and I like that too.
Quel est ton objectif ? Considères-tu High Scores And Records uniquement comme un label ou non ?
What is your purpose? Do you consider High Scores And Records only as a record label?
Mon objectif en tant que label est de sortir des super disques et de m'entourer de gens brillants. J'essaye de travailler avec des personnes qui n'ont pas d'autre moyen de sortir de la musique. Même si le label est juste un label, le fait que nous nous connaissions tous en fait une sorte de communauté.
My purpose as a label is to release awesome records and work with rad people. I try to work with people that might not have other means of releasing music. The label is just a label, but because we all know each other it becomes kind of a community too.
La plupart de tes artistes sont originaires de Portland. Pourquoi ce choix ?
Most of your artists are from Portland. Why this choice?
J'ai d'abord pensé que je travaillerais avec des gens de toute la côte mais il y a trop de groupes à Portland. C'est déjà assez compliqué de suivre tout ce qui s'y fait et de ne représenter que cette ville.
I thought at first I would work with people up and down the coast, but there's just too many bands in Portland. I have a hard enough time keeping up with and trying to represent this one city.
Y a-t-il un son propre à Portland ? Peux-tu décrire la scène qui en est originaire et/ou le point commun qui existe entre les groupes ?
Is there a Portland "sound"? Could you describe the Portland scene and/or the common trait of the Portland bands if any?
Il y a plusieurs sons différents en ville, mais tous s'entremêlent. Il y a un engouement général pour tout un chacun qui s'essaie à de nouvelles choses ou qui excelle dans son entreprise. La scène m'a toujours semblé centrée sur le punk rock dans l'idée que le cœur compte plus que le talent.
There are many different sounds in town but the sub-scenes all seem to blur together. There is a general excitement for anyone trying something new or doing something well.  The scene has always felt pretty punk rock to me, in that cool ideas and heart matter more than talent.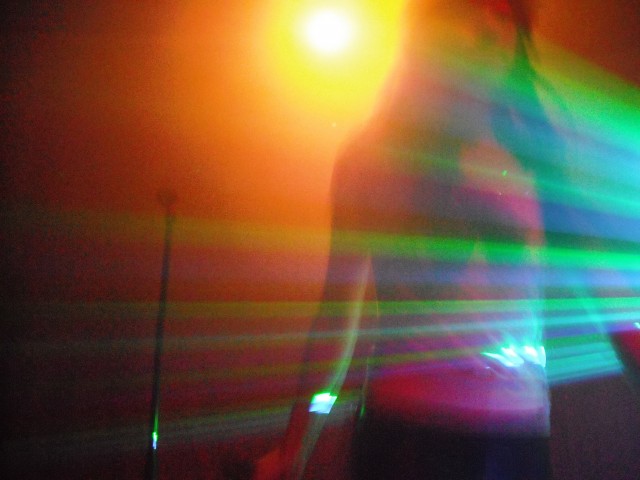 Peux-tu nous présenter quelques-uns de tes artistes ?
Could you introduce some of your artists?
Nous travaillons avec des tas d'artistes. Actuellement il y a les beats ensorcelants de Breakfast Mountain, la star des parties post-disco Jeffrey Jerusalem, le duo guitare/batterie Brainstorm, les rois de la synth-pop de Portland Wampire, le groupe de rock expérimental minimaliste Support Force, et les énergiques psychés/punks/métal Sons of Huns.  Ainsi qu'un de mes préférés, le génial Ian Anderson, mieux connu sous le nom de Guidance Counselor qui maintenant évolue dans un projet appelé Feelings.
We work with a lot of artists. Currently active are beat wizard Breakfast Mountain, post-disco party star Jeffrey Jerusalem, genera-bending guitar/drum duo Brainstorm, synth-pop kings of Portland Wampire, experimental minimal rock band Support Force, and the psych/punk/metal force that is Sons of Huns.  Also active is the one of my favorite geniuses, Ian Anderson- once called Guidance Counselor, he now goes by Feelings.
Quel est la ligne directrice de High Scores And Records ?
What is the guideline of High Scores And Records?
La ligne directrice de base est de travailler avec des personnes que j'aime et que je respecte, de diffuser de la musique qui m'enthousiasme et de faire ce que je peux pour aider les artistes avec lesquels je bosse.
The basic guideline is to work with people I like and respect, to release music that excites me, and to do what I can to help forward the efforts of the rad artists I work with.
L'aspect visuel de la musique te paraît-il important ?
Is the visual side of music important to you?
L'aspect visuel de toute chose m'importe mais en revanche, je me fiche de l'apparence d'un groupe.
The visual side of everything is important to me, but I don't really care what a band looks like.

Comment fais-tu la promotion de tes artistes ?
How do you promote your artists?
Par des communiqués de presse traditionnels, les réseaux sociaux et le bouche-à-oreille.
Via traditional press releases and social media and word-of-mouth.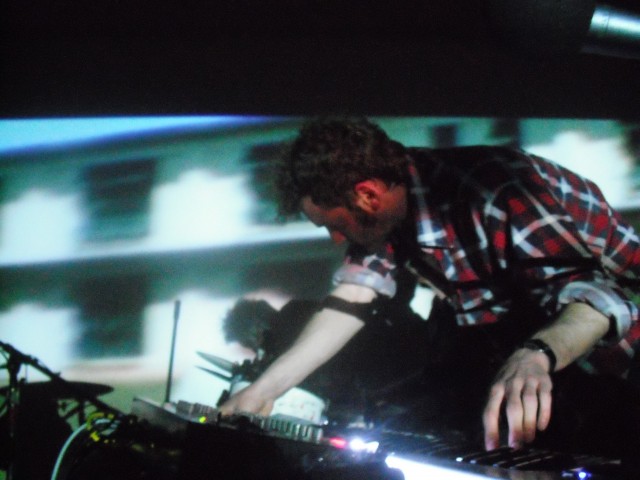 Quels sont les projets immédiats de High Scores And Records ?
What's the near future of High Scores And Records?
Je veux juste continuer à faire bien ce que je fais. De nouvelles sorties sont prévues : une cassette de Feelings, un single de Support Force et beaucoup d'autres choses.
I just want to keep doing cool stuff well.  Got some cool releases coming- Feelings tape, Support Force 7″, much more.
Peux-tu nous présenter ta mixtape ?
Can you introduce your mixtape?
Nous travaillons avec différents types d'artistes, ce qui rend ardue la tâche de réaliser une mixtape cohérente. D'habitude, je m'efforce de passer de l'électro à la musique acoustique mais cette fois, j'ai fait appel à mon DJ intérieur et vous ai concocté une compilation de morceaux dansants. Voici donc un mix de HSAR pour réussir votre prochaine fête à boire et à danser seul dans votre chambre.
We work with a diverse range of artists, making a cohesive label mix a bit of a challenge. I usually try my best to shift from 808 beats to acoustic guitars and back again, but this time i indulged my inner DJ and went for all dance tracks.  So here is a HSAR mix fit for your next party of night of drinking and dancing in your bedroom by yourself.
Vidéo
Mixtape
1. Wampire – Glitter Boy
2. May Ling – Jamaican Panda (Ceephax Acid Crew Remix)
3. Atole – Bum Wear (Breakfast Mountain Remix)
4. Jeffrey Jerusalem – I'm Just A Balloon (Phased)
5. Guidance Counselor – Brooklyn
6. Breakfast Mountain – Secret Drum
7. Atole – Glow Stix
8. Jeffrey Jerusalem – This Week
9. Wampire – Magic Light