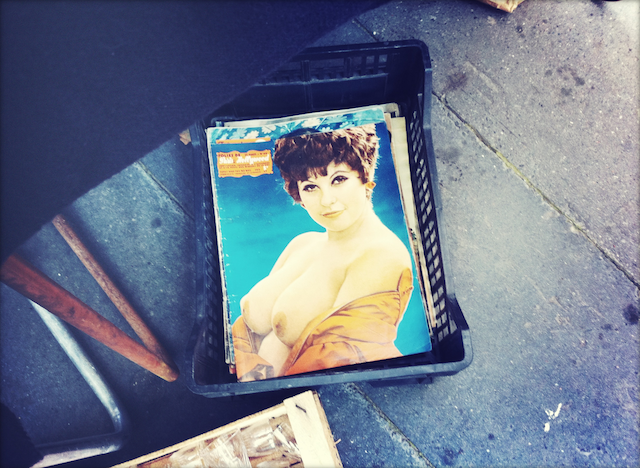 Photo © Emeline Ancel-Pirouelle
Retrouvez, chaque mois, les choix éclectiques de la rédaction.
The KVB – que l'on vous a présenté à l'occasion du 7″ Into The Night paru sur le label Downwards (lire) et du LP cassette à sortir très prochainement via Clan Destine Records (lire) – vous offre The Burning World, extrait inédit de cette dernière parue en tirage très limité (cent exemplaires). Pour commander ladite cassette, rendez-vous par là.
(Télécharger / Download)
01. The KVB – The Burning World
02. Happy New Year – Gold Medallion
03. Battant – Being One
04. Lali Puna – Common Ground
05. Black Marble – Pretender
06. Drinking Electricity – Discord Dance
07. Xeno & Oaklander – Sets & Lights
08. Patrick Kelleher and His Cold Dead Hands – Gouge
09. Acid Glasses – My Pale Garden
10. Punks on Mars – Glitter on Mars
11. Sight Seeing – Claudius
12. Erkin Koray – Cemalim
13. The Winter Family – Y
14. Deaf Center – Time Spent
15. Active Child – Hanging On
16. Juveniles – We Are Young
17. SeaPinks – Fountain Tesserae
18. Dum Dum Girls – Always Looking
19. Letting Up Despite Great Faults – Teenage Tide
20. Jens Lekman – An Argument with Myself
21. Cities Avivi – Die Young
22. Sweet Exorcist – Testone
23. Muggerscum Out – Alex Smoke Remix
24. Gareth Williams & Marie Currie – Generous Moon