Happy Trendy : Interview + bonus mixtape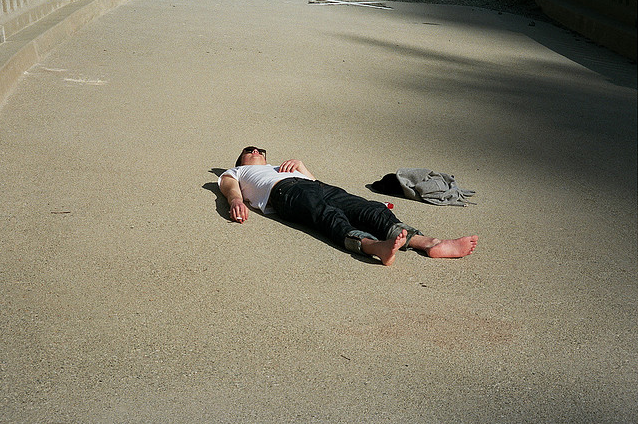 Dylan Khotin-Foote est l'un de ces esthètes de la mélodie n'inhalant que les effluves d'une doucereuse mélancolie pour trouver l'inspiration idoine à de subtiles compositions pop brinquebalantes. Une intimité à peine voilée par une production de chambrée DIY n'entravant en rien le charme diffus d'une poésie lunaire et gracile, n'ayant pour le moment trouvé qu'un réceptacle digital sur un LP, Old Friends, et un EP, Nerves, tout deux parus en début d'année et en libre téléchargement sur la page bandcamp de Dylan. Et s'il se murmure que celui qu'on avait auparavant croisé via son projet Kumon Plaza – et notamment un remix de haute volée d'Her Sinking Sun de l'instigateur de bonnes intentions Matt Cothran et son projet Coma Cinema (lire) – prépare un EP quatre titres destiné à se trouver pressé en vinyle sous les hospices d'Amdiscs (encore eux !), ce n'est que justice rendue à ce résident canadien d'Edmonton, maturant en toute discrétion son projet dans le giron de ses proches voisins (Gobble Gobble, Shout Out Out Out Out) et de celui de ses amis, Foxes in Fiction et Rachel Levy (lire), avec lesquels le jeune homme vient d'effectuer une tournée en Californie en avril dernier (photos). Sur les fonts baptismaux d'une toile rapprochant plus qu'elle ne sépare ceux partageant cette même conception désintéressée de la chose musicale, la rencontre s'est donc faite naturellement, avec la patience et la compréhension des gens simples mais pas ordinaires. En découle une interview, où Dylan manie à merveille l'art de la concision, et une mixtape, à l'image de sa musique, où onirisme rime avec magnétisme.
Audio
Entretien avec Dylan Khotin-Foote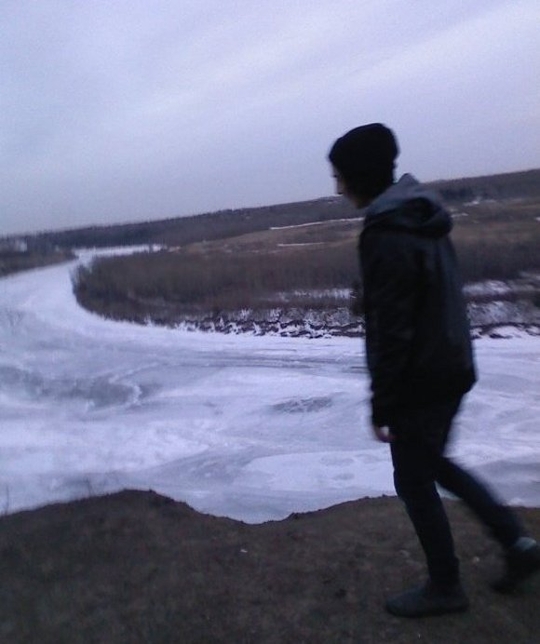 Peux-tu te présenter en quelques mots ?
Can you introduce yourself and your project Happy Trendy in a few words?
Depuis décembre 2010, Happy Trendy est mon exutoire musical dans lequel passent mes idées et mes pensées.

As of December 2010, Happy Trendy has been the musical outlet I spill my thoughts and ideas into.
D'où vient cette envie de se consacrer à la musique ?
How did you get the urge to make music ?
La musique a toujours fait partie de ma vie pour autant que je me souvienne. C'est juste une manière naturelle d'exprimer mes pensées, j'imagine.
I've been involved with music and music-making for as long as I can remember. It's just a natural way to express myself and my thoughts I suppose.
Peux-tu expliquer ce nom, Happy Trendy ?
Can you explain this name, Happy Trendy ?
Ce patronyme est né d'une plaisanterie entre un ami et moi. Pour être vraiment honnête, il a été trouvé par un générateur de noms de groupe. J'aime cependant me dire que je suis parfois heureux et branché.
The name actually started out as a silly joke between a friend and I. To be really honest it was originated from one of those random band name word generators. I like to pretend to be happy and trendy sometimes though.
Tu vis à Edmonton. Peux-tu nous dire comment est « ton » Edmonton ? Est-ce un bon endroit pour trouver l'inspiration ?
You live in Edmonton, Canada. Can you tell us about « your » Edmonton? Is it a good place for your inspiration?
Edmonton a grandi en moi. Les gens sont chaleureux et nous avons une communauté musicale agréable ici. Je suis fier de dire que des groupes tels que Gobble Gobble et Shout Out Out Out Out font briller notre ville aux quatre coins du globe.
Edmonton has really grown on me. The people are really supportive and we have a nice, cozy music community here. I'm proud to say that bands like Gobble Gobble and Shout Out Out Out Out have really put our city on the map.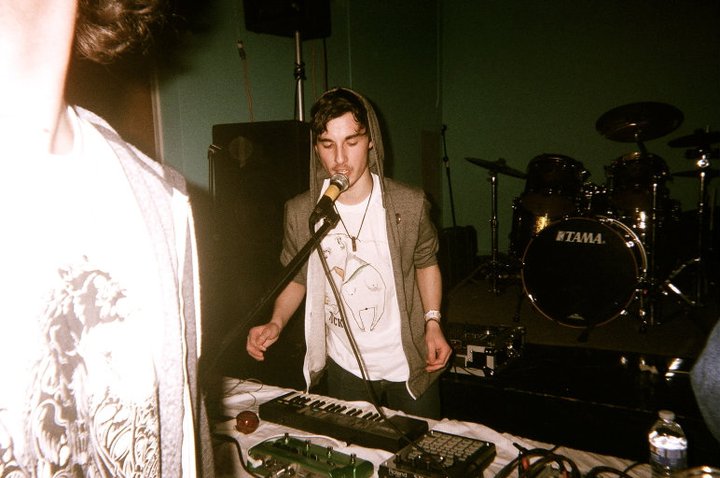 Quel sentiment essayes-tu de faire passer à travers ta musique ?
What feeling are you trying to convey through your music?
Bien que je laisse la liberté aux auditeurs de se faire eux-mêmes leur propre opinion au sujet de ma musique, je fonde une grande partie de celle-ci sur les sentiments nostalgiques. Plusieurs de mes chansons, particulièrement sur la cassette Old Friends, traitent de moments passés de ma jeunesse. Mais ne me prends pas trop au sérieux quand même.
Although I like to keep the ideas of my music open to the listeners mind, I base a lot of my music on feelings of nostalgia. A lot of my songs, especially on the Old Friends tape, are about moments that I've experienced in the past and in my youth. Don't take me too seriously though.
Old Friends justement, est un disque autoproduit en libre téléchargement. Peux tu expliquer pourquoi ?
Old Friends is a self-released digital free download. Can you explain why a free download?
Selon moi, c'est la seule alternative quand on fait de la musique digitale. Je suis contre le fait de faire payer les mp3. Mon but est de faire connaître ma musique à un maximum de personnes et le meilleur moyen d'y arriver est par le téléchargement gratuit. Je remercie les aimables personnes qui ont acheté mes cassettes quand elles étaient en vente.
In my opinion, this is the only right way to go when it comes to digital music. I'm really against putting a price on mp3's. It's about getting my music out there to as many people as possible and what better way to do it then to put it up for free download. To the kind people that wished to support me and purchased my tapes when they were for sale, thank you.
Peux-tu nous exposer le processus créatif pour Nerves 7″ ?
Can you explain the creative process for Nerves 7″?
Je voulais envisager les morceaux différemment sur le 7″. Ils sont plus complets et plus orchestrés comparés aux titres d'Old Friends tout en étant similaires sur certains points. Je compte appréhender mes prochains morceaux de la même manière.
I wanted to take a little bit of a different approach to the songs on the 7″. The songs are a bit fuller and have more instrumentation in comparison to the songs on Old Friends, while still keeping similarities. I'm planning to take this same approach to the new material I write.
Quel est ton futur proche ?
What's going to happen in your near future?
Je souhaite que Nerves 7″ sorte bientôt en vinyle. Je suis en train d'écrire de nouvelles choses dans le but de sortir un album. Et je continuerai à donner des concerts à l'étranger. J'ai pu tourner à travers la Californie il y a quelques semaines et cela m'a donné l'envie de tourner davantage.
I want to get the Nerves 7″ pressed on vinyl soon. I'm in the process of writing new material for a full length release sometime in the future. Other then that I'm going to keep playing shows abroad. I was just on an amazing tour through California a couple weeks ago, and that really inspired me to tour more.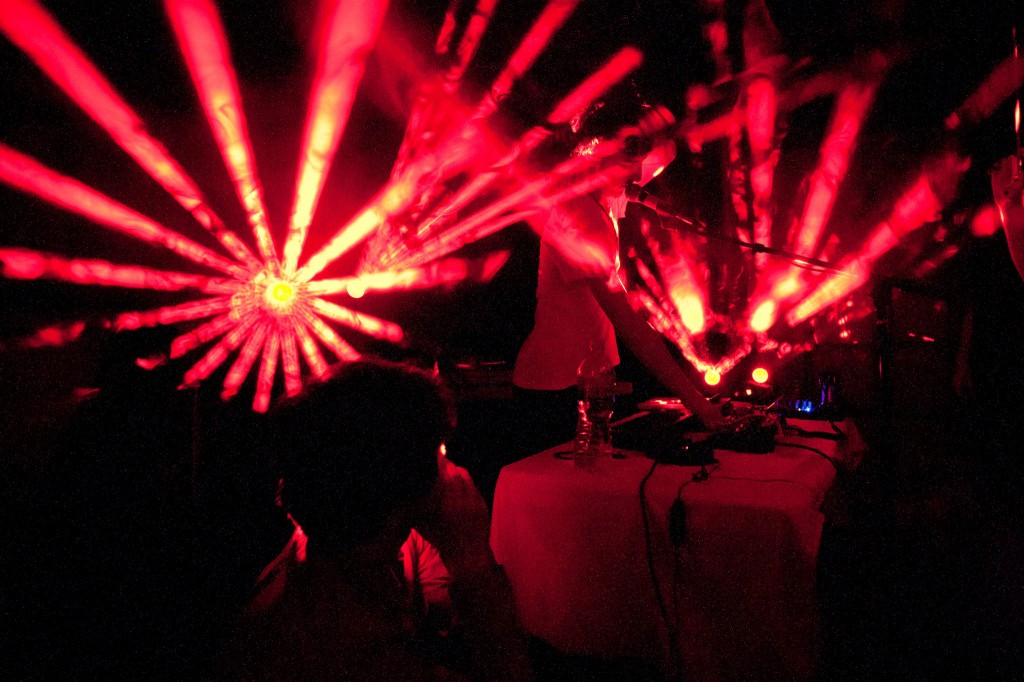 Peux-tu nous en dire plus sur ton projet Kumon Plaza ? Tu as d'autres side-projetcs ?
Can you tell us more about Kumon Plaza? Do you have other side-projects?
Kumon Plaza était un de mes projets qui étaient actifs il y a un an. J'ai fait beaucoup de concerts amusants. J'ai toujours une tonne d'idées qui ne se prêtent pas toujours à un certain concept, donc je saute d'un projet à l'autre. J'ai aussi fait de la musique avec Rachel Levy de Kiss Kiss Fantastic il y a quelques temps. Nous avons appelé ça Gaiz Boiz, je ne sais plus pourquoi. Sa voix est magnifique.
Kumon Plaza was a project of mine that was active about a year ago. I played a lot of really fun shows. I always have a lot of ideas that sometimes don't fit with a certain project so I jump around a bit. I made some music with Rachel Levy of Kiss Kiss Fantastic a little while ago. We called it Gay Boiz, I don't know why. Her voice is beautiful.
Avec Kumon Plaza, tu as fait un remix de Coma Cinema. Quelle est ta relation avec Mat Cothran et Summertime in Hell ?
With Kumon Plaza, you did a remix of Coma Cinema. What's your relations with Mat Cothran and Summertime in Hell?
Ce remix était vraiment éprouvant nerveusement car Coma Cinema est un de mes groupes préférés et j'admire Mat en tant que personne. Il m'a dit qu'il l'aimait vraiment. J'espère que c'est vrai. Mat est un des gars les plus authentiques qui soient et il mérite toutes les lotions et crèmes les plus douces du monde.
That remix was really nerve-wracking due to the fact that Coma Cinema is one of my favorite bands, and I really look up to Mat as a person. He tells me he really likes it. I hope that's true. Mat is one the most genuine guys around and he deserves all the finest lotions and creams in the world.
Que penses-tu de la blog culture ?
What do you think about the blog culture?
La culture blog et l'internet sont quelque chose d'incroyable et puissant. Sans eux, je n'aurais pas pu diffuser ma musique ni me faire autant de bons amis.
Blog culture and the internet is an incredible and powerful thing. Without it I wouldn't have had the opportunity to show people my music or make as many good friends as I have.
Traduction : Calogero Marotta.
Mixtape
1. Foxes in Fiction – Jimi Bleachball
2. Attic Abasement – A Werewolf
3. Silly Kissers – Ghost In Your Heart
4. Mat Riviere – Lamplight
5. Chad VanGaalen – After the Afterlife
6. Call Before You Dig – Congregations
7. Azeda Booth – Big Fists
8. Coma Cinema – Her Vore
9. Outdoor Miners – Twelve Hundred Dollars
10. Molly Shannon, Molly Shannon – Yvonne Craig
11. Faux Fur – Vukk Roz
Vidéo