Group Tightener (label) l'interview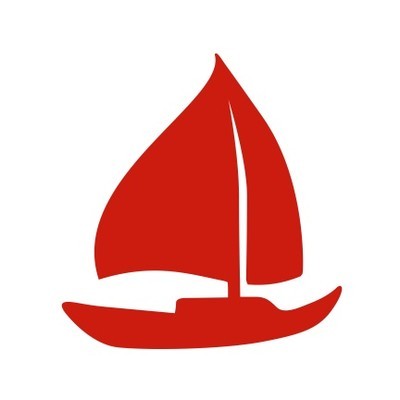 Le micro label Group Tightener a du flair. Après avoir déniché Best Coast (lire) et Cloud Nothings (lire) en 2009, puis Coasting en 2010, la structure new-yorkaise sort cette année de son chapeau Alex Bleeker et Expensive Looks. Invités à mixer au Pompon le 20 mai dernier par le duo d'agitateurs parisiens de 25 Years & Running – que l'on avait présenté par là – Sam et Jamie, pour la première fois de passage à Paris, ont répondu à nos questions à propos de Brooklyn, de New-York et de la planète indie. Mais pas que.
Interview
Vu d'ici, on a l'impression qu'il y a un nombre infini de groupes à Brooklyn depuis quelques années, à tel point qu'on se demande comment il est possible de discerner le bon du mauvais. Comment c'est d'avoir un label à Brooklyn en ce moment ?
From here, there seems to be so many bands in Brooklyn right now, it seems almost impossible to see which bands stand out… How is it to have a record label in BK?
Sam : Le sens de communauté qui règne à Brooklyn est vraiment incroyable. L'autre jour, nous faisions un DJ-set avec Patrick North du label Acephale et les mecs d'Underwater Peoples (deux autres labels new-yorkais, ndlr)… On s'échange des disques et on est tous super intéressé par la musique que chacun d'entre nous sort. C'est génial pour tout les gens impliqués quand un groupe sort du lot et devient connu, mais, au fond, nous sommes juste contents de pouvoir sortir des trucs dans lesquels on croit profondément.
Jamie : On a aussi beaucoup de chance que presque tous les groupes passent par New-York à un moment ou à un autre de leur tournée. Aussi, des labels plus établis que nous – et qui nous ont influencés par ce qu'ils ont fait, comme Woodsist, Social Registry, Captured Track ou Sacred Bones – nous ont, dans certains cas, pris sous leurs ailes en nous montrant le chemin à suivre. Cela ne fonctionnerait pas si tout le monde était dans une sorte de compétition malsaine.
Sam : The sense of community is actually pretty amazing. Just the other day we DJed with Patrik North from Acephale, and the dudes from Underwater Peoples came by as well. It's nice to trade records and all be collectively stoked on the music we're releasing. It's really great when a band stands out and gets big for everyone involved, but I think we're just happy to put stuff out we really believe in.
Jamie : We are also really lucky that most every band comes through NYC on tour at some point. It's also cool because labels that are a bit more established now and influenced us in a lot of ways, Woodsist, Social Registry, Captured Tracks, Sacred Bones, etc are almost like older siblings that have taught us a lot just through action and in some cases even taken us under their wing and helped us by giving us pointers and just showing general support. It wouldn't work if people were weirdly competitive and that is great.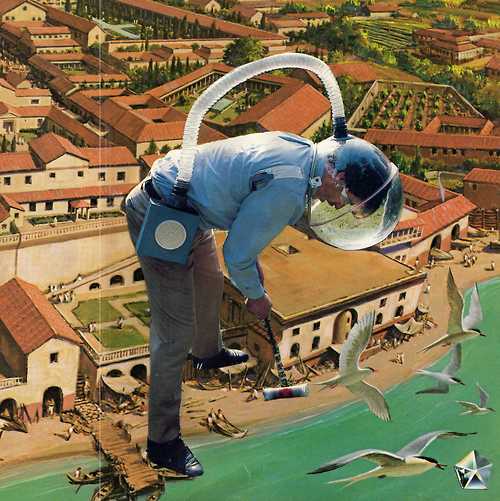 Jusqu'à présent, vous avez surtout sorti des EP. C'est un choix où est-ce que c'est dur de garder un groupe quand il commence à être connu ?
So far, you've mostly released EP. Is it a choice or is it hard to keep bands from leaving once they get bigger?
A l'origine, cela n'a pas vraiment été un choix. Il n'y avait pas de contrats qui se suivaient et pas vraiment non plus de plan à long terme. A la base, on se disait juste: « Hey, ça serait cool de sortir quelques singles ». Nous nous dirigeons prudemment vers des formats plus longs, mais on ne voulait pas s'y aventurer avant de se sentir capable d'assumer les ressources et le support nécessaire à la sortie d'un LP. C'est un projet énorme pour un artiste et on s'en voudrait de ne pas pouvoir le traiter avec un respect absolu.
That started out of necessity initially. We didn't have contracts lined up, or really a long term plan beyond, Hey it would be cool to release some singles. We're cautiously moving into the full-length realm, but we didn't want to do it until we felt like we were ready to provide the kind of resources and support necessary to release a full album. It's a huge project for the artist, and we'd feel bad if we couldn't treat it with absolute respect.
Quel est votre point de vue sur la musique actuelle aux Etats-Unis ?
What's your view of music in the US right now?
Sam : C'est très excitant en ce moment. Il y a un nombre de groupes ahurissant – ce qui est effrayant, mais cool. C'est marrant de regarder ce que chacun essaye de faire. C'est aussi amusant d'observer les vagues d'influences se succéder. L'année dernière, il y n'y avait que des groupes à guitare alors qu'aujourd'hui, et surtout à New-York, la musique est vraiment dominée par l'électronique. Comme dans chaque scène, il y a des choses géniales et d'autres un peu pourries, mais en général les mauvaises se font évincer assez vite. Je suis plus excité maintenant que je ne l'ai été pendant des années.
Jamie : C'est aussi vraiment appréciable de voir que les gens qui sont à l'avant-garde de la musique progressive soient si ouverts à autant de genres différents. J'ai l'impression que c'était, ne serait-ce que cinq ans auparavant, beaucoup plus cloisonné pour quelqu'un comme moi qui a un label de rock et qui écoute en fait beaucoup de rap, de dance… Désormais, il y a aujourd'hui beaucoup plus de monde qui écoute de la musique indépendamment du genre.
Sam: Music is really exciting right now. There's an overwhelming amount of bands – which is daunting, but cool. It's fun to watch everyone develop and figure out what they want to do. It's also fun watching the waves influence travels in. Just last summer there were too many guitar bands to count, and right now, especially in New York, things feel really dominated by electronics. As with any scene, there's some really great stuff and some kind of shitty stuff, but the bad stuff tends to get weeded out pretty quickly. I'm more excited about music right now than I have been in years.
Jamie: It's also been really nice to see people that are on the forefront of progressive sounds be so open to it all – I feel like even 5 years ago you were a little more hard pressed to see someone that put out a guitar record be actually into rap or dance music or whatever. It's much more common these days to be into music all across the board.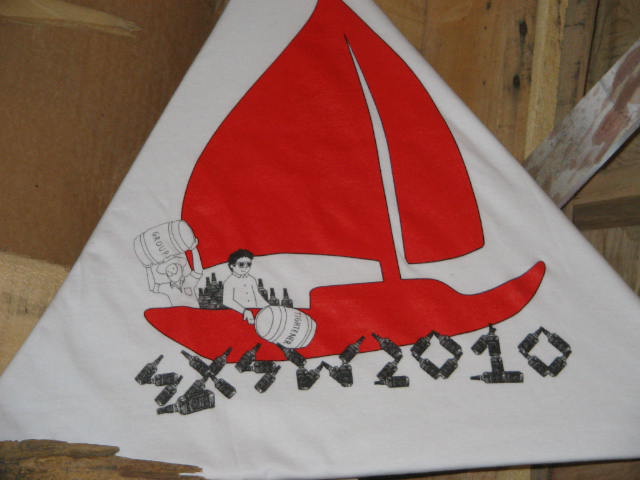 Et quels sont les groupes qui vous excitent en ce moment ?
What are the things that have made you excited lately?
Sam : Les artistes qui utilisent des techniques d'enregistrement primitives. Par exemple, How to Dress Well a sorti un album qui sonne comme si tu écoutais quelqu'un chanter à travers un mur, le résultat est complètement feutré, assourdi, mais absolument magnifique. Ou Main Attrakionz, un groupe qui fait du rap avec une ambiance étrange et une forte influence du 3-6 Mafia des débuts. A part ça, je suis aussi bizarrement attiré par les cassettes audio. Esthétiquement, il y a des choses très belles. Cela n'a rien de nouveau, vraiment, mais il a quelque chose de vraiment agréable à dépenser quelques dollars pour une cassette peinte en doré avec une bombe de peinture et qui passe en général directement de sa conception par l'auteur à mon lecteur K7.
Jamie : Je souscris complètement à tout ce qui vient d'être dit. Encore une fois, je suis fasciné par le rap et la dance, et cela faisait des années que je n'avais pas été aussi enthousiaste. Même si cela commence à devenir un peu idiot à dire maintenant, ce que fait Odd Future est très important parce qu'ils utilisent des sonorités classiques tout en repoussant certaines frontières, tout cela en arrivant à faire parler d'eux. Il y a aussi Danny Brown qui déchire tout en ce moment. C'est aussi rafraîchissant de voir que des rappeurs plus jeunes comme Soulja Boy commencent à vraiment développer leur propre son.
En ce qui concerne la dance, tout ce qu'a sorti Night Slugs (label anglais d'électro, de Girl Unit notamment, ndlr) est super attirant. Des DJ comme Deadboy, Kingdom et Jackmaster repoussent les limites toujours un peu plus loin. Et puis il y a tout le genre électronique sombre et lente comme NIKE7UP, oOoOO, Holy Other.
Sam : What people are doing with primitive recording techniques. Like how How to Dress Well made an album that sounds like listening to someone singing through a wall and it's totally muffled but completely beautiful. Or how Main Attrakionz are making rap with weird ambient bits and a strong early 3-6 Mafia influence. Going off that, I'm also weirdly excited by cassettes. Aesthetically, I think people are doing cool stuff. It's nothing new, really, but there's something really nice about spending a few bucks on some tape that is spraypainted gold and generally just controlled from inception to when it's in my hands.
Jamie : I'll cosign all of that. I'm also pretty excited about dance music and rap again and i can't say i was that amped for a couple years. Even though it's getting a little silly right now all the Odd Future stuff is still really exciting because it's using classic sounds and pushing boundaries and getting people talking. Danny Brown is destroying it lately. It's cool to see younger rappers like Soulja Boy develop and start really come into their own. On the dance music tip all the Night Slugs stuff has been really exciting to me – and DJs like Deadboy, Kingdom and Jackmaster start to push things further and further. Then their is the whole genre of down low dark electronic stuff – NIKE7UP, oOoOO, Holy Other, etc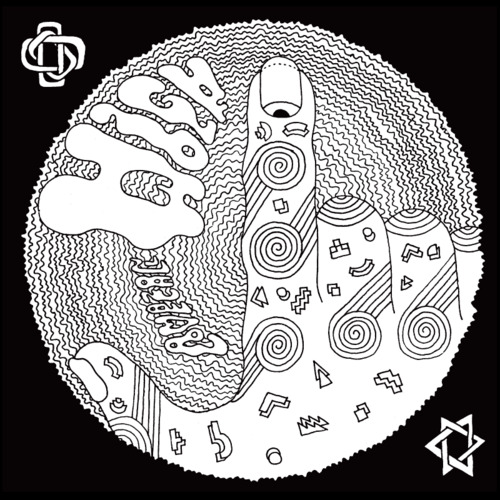 Mis à part les groupes signés sur votre label, de quels artistes vous sentez-vous proches ?
Apart from the bands signed on your label, which artists have you been listening to / influenced by?
Sam : En tant que label, j'ai récemment été influencé par Not Not Fun (label californien influent, ndlr) et la capacité qu'ils ont de transformer d'incroyables idées à propos de la musique en de véritables produits. Par exemple, la manière dont LA Vampires s'inspire principalement du dub, mais se sert uniquement du squelette du genre pour expérimenter. J'adore aussi Pure X, un groupe d'Austin qui fait de la musique très lente, meurtrie, c'est vraiment somptueux. Il faut beaucoup de patience pour rentrer dedans… C'est quasiment la seule chose que je peux écouter en ce moment. Je me suis aussi replongé dans toute la discographie de Smog/Bill Callahan, ce que j'ai tendance à faire chaque année. Certains disques des débuts sont parfois un peu difficiles à digérer, mais dès que ce type prend un micro, il peut rendre toute la merde du monde plutôt jolie.
Jamie : Je fais de la musique sous le nom de Cascaders. Je dois commencer à enregistrer mon premier LP assez vite. Sinon, je me sens proche des groupes comme Babe Rainbow, Peaking Lights, Ramadanman, Belong, Tim Hecker, Hype Williams, Balam Acab, Ducktails, CFCF, Actress. J'en oublie sans doute – il y a trop de bonnes choses qui sortent en ce moment !
Sam : As a label, I've lately been influenced by Not Not Fun and their ability to manifest these amazing ideas about music into actual products, like how LA Vampires basically has its roots in Dub Music, but uses only the skeleton of the genre to experiment with. I also love Pure X, a band out of Austin, that makes this super slow, super pained, but sumptuous music. It requires a lot of patience, but the second it clicks, it's about all I can listen to. I've also been working my way through the entire Smog/Bill Callahan catalog, which I tend to do about once a year—some of the earliest stuff is a little hard to swallow at times, but when that guy is on, he makes all the shitty stuff in the world seem pretty okay.
Jamie : I sort of answered this above already but even further, I make music myself under the name, Cascaders. I am gong to start to record my full length pretty soon and as far as newer stuff I feel a kinship with or that have similar thoughts and influences in approaching music – Babe Rainbow, Peaking Lights, Ramadanman, Belong, Tim Hecker, Hype Williams, Balam Acab, Ducktails, CFCF, Actress. Many more i'm sure – too much good stuff out there right now.
Interview & traduction : Noé
25 years & running
Vidéo