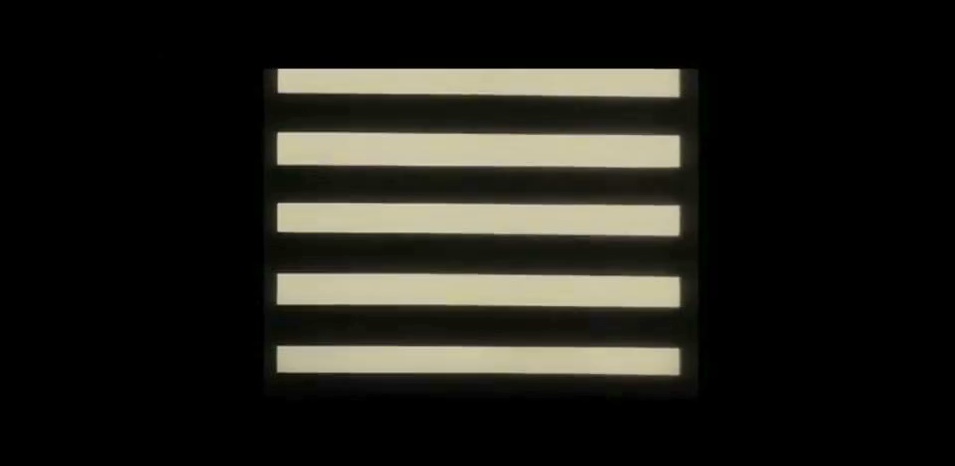 « Vous avez des voisins chiants avec des chiens qui aboient constamment en France ? Parce que dans mon quartier il y a tellement d'accros à  la meth avec leurs chiens qui hurlent toute la nuit que je peux à  peine dormir. C'est en partie la raison pour laquelle on fait tellement de musique avec German Army : c'est le seul moyen de couvrir le vacarme de cet horrible endroit ». En effet, ce duo américain au délicieux nom de scène a sorti quelque 16 LP depuis 2011 ; on peut donc mesurer l'ampleur de la nuisance. Publiée le plus souvent sur K7 ou vinyle, cette copieuse production n'est pourtant pas très commode à  dégoter : entrez donc « german army » ou même « german army band » dans Google et il vous faudra probablement passer plusieurs centaines de pages de résultats avant de tomber sur ce projet aussi obscur que prolifique.
Rien qu'à  elles seules, les cinq sorties de German Army en 2013 composent un paysage dense, accidentel et toxique, dans lequel on ne peut résister de tremper son cerveau. Enraciné dans la tradition déviante et bricolo de l'indus et de la minimal wave, GA rappelle toute une lignée de forcenés de l'ombre qui produisaient à  la pelle et créaient comme une bande-son instantanée de leurs imaginaires plombés : Edward Ka-Spell, Tom Ellard, SPK, et toute une palanquée d'autres dont seuls des blogs spécialisés ont gardé la trace. Musicalement, le tandem se balade sur un spectre qui inclut drone, indus, et pop glauque, comme un Ike Yard sans le funk, ou un Coil moins occulte et bricolé avec des bouts de ficelles. En toile de fond, de nombreux collages sonores, basés sur des lost tapes samplées et défigurées, rajoutent une petite touche mystique, comme si Herz Jühning s'était invité chez Ghost Box. Tout le contraire de Boards of Canada, vous l'aurez compris.
À l'occasion de la sortie de Last Language, leur effort le plus concis à  ce jour, un membre du duo (ou trio, c'est flou) répond pour la première fois à  quelques questions par mail, malgré leur peu d'enthousiasme pour l'exercice (« les groupes sonnent toujours foireux en interview« ). Jusque là , on savait seulement d'eux qu'ils se produisaient parfois à  Los Angeles, qu'ils étaient liés au groupe de post-punk rudimentaire MerX, et que leur objectif était de « faire écho à  un certain groupe d'indus anglais de la fin des 70's« . Maintenant, on en sait un petit peu plus.
Entrevue avec German Army
Où vous cachez-vous et quand avez-vous commencé ce projet ?
Where are you hiding? When did you start the project?
Nous nous cachons aux alentours de San Bernardino, où les montagnes touchent le désert. Si tu veux vraiment perdre espoir en l'humanité, pas besoin d'aller plus loin. Mais le paysage est magnifique. On a commencé GA en 2011, dans l'optique de faire du collage sonore.
We are hiding in the areas of San Bernardino. Where the mountain range touches the deserts. If you want to experience true loss of hope in humanity this is it. But the scenery is amazing. We started in 2011 from a desire to create sound collage.
Êtes-vous connectés à  MerX ? À d'autres groupes ?
Are you actually connected to MerX? To other ones?
Certains d'entre nous jouent dans MerX et écrivent les chansons pour le chanteur qui est un vieil ami. Nous sommes également derrière Q///Q, notre tentative de sonner pop.
Some of us play in MerX and do the song writing for the singer who is an old friend. Other bands of focus would be q///q, our attempt to sound pop.
Pourquoi l'armée allemande ?
What's so special about the German Army that made you use that name?
C'est venu un soir d'un ami qui tenait le label Vermiform dans les 90's. Il a souvent de bonnes idées donc on a suivi son conseil. La musique est arrivée trois ans après en fait.
It came about one night from a friend of ours who used to run a 90s label called Vermiform. He tends to have good ideas so we took his advice on it. The music came much later. Three years later in fact.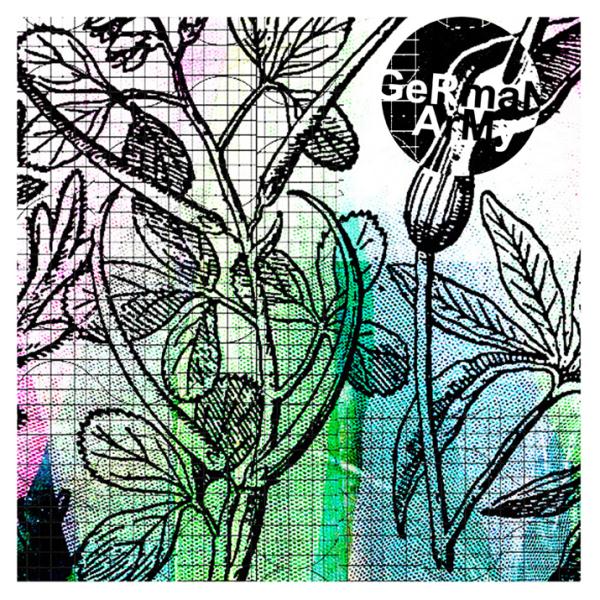 Vous avez déjà eu des réactions particulières à ce nom de groupe ?
Did you ever have weird online reactions to your name?
Non, ce qui est sympa. Enfin… il y a eu un peu de confusion chez quelques Allemands.
No, which is nice. Well… there has been a bit of confusion within Germany.
Vous changez délibérément de labels (15 en deux ans) à chaque sortie. Y a-t-il une raison particulière à ça ?
Do you deliberately change label at every release or is there another reason?
C'est juste pour travailler avec autant de gens que possible. Nous aimons beaucoup l'artwork de tous ces labels, c'est comme ça qu'on se connecte avec eux. On serait très content de retravailler avec chacun d'entre eux. Tout ça découle d'un procédé assez décousu.
It is simply to work with as many people as possible. We like each labels art so we seek them out. Skrot Up is one of the few we did two releases with. Also I would say we would be happy to work with each label again. It comes from scattered thought process.
Vos vidéos sont à la fois cryptées et évocatrices, comme un monde oublié derrière un mur de distorsions VHS. Vous essayez de communiquer quoi à travers ça ?
Your videos are cryptic but somehow evocative, like a forgotten world behind a wall of VHS distortion. What kind of universe do you try to convey? Are they all made of found objects?
C'est notre ami d'Hobo Cult qui s'occupe de nos vidéos. Je pense qu'il communique les même sentiments que dans les morceaux, à  savoir un fort détachement avec le réel. Je suppose que ces images sont pré-existantes, tout comme les samples dans notre musique.
Our friend who runs Hobo Cult does both the MerX and GeAr videos. I think he conveys the feelings as the songs were made. Primarily a heavy detachment from reality. I believe the images are found objects much like the samples in our songs.
Bien que principalement claustrophobe, votre musique est un peu moins nihiliste et sinistre que nombre de productions indus, il y a un truc un peu plus miniature, nuancé, et vaguement humoristique. Vous le voyez comme ça ?
Although mainly claustrophobic, your music is not as doom-laden and nihilistic as some indus-tinged productions, there's something more miniature and in-between, and vaguely humorous. Do you see it like that?
Pas tout à  fait mais j'apprécie ce point de vue. Je pense que la forte présence de samples et de glitches dans notre musique nous vient de Negativland, qui ont pas mal d'humour. Par ailleurs, il me semble qu'une grande partie de cet étalage de nihilisme dans l'indus modern est juste un show, une sorte de déguisement émotionnel. En musique aujourd'hui, le style joue un grand rôle dans le physique et le mental des gens, et je n'arrive plus à  discerner ce qui est authentique de ce qui ne l'est pas. Je suppose que notre humour est à  trouver du côté de notre nihilisme, qui vient lui même d'un constat que tout est grotesque aujourd'hui. C'est peut un mécanisme pour faire face à  l'environnement auquel nous appartenons.
Not really but I do appreciate the new insight. I guess the heavy use of samples and random glitch are influenced by Negativland who are quit humorous. Also it seems that many times the modern day industrial show of nihilism is simply an act, much like a emotional dress up. I think fashion plays a big role in folks minds both physically and emotionally in music today and I am not sure what is genuine anymore. I guess our humorous side is indeed our own nihilism because of how ridiculous everything is. A coping mechanism it seems for the environment we are a part of.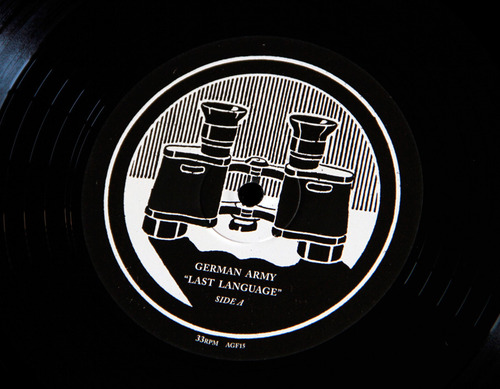 Votre page facebook mentionne l'influence d'un « certain groupe de musique industriel anglais des 70's ». Il s'agit de Throbbing Gristle ou de Cabaret Voltaire ?
Your FB page mentions influence from « a certain English Industrial band that was around in the '70« : is that Cabaret Voltaire or Throbbing Gristle?
Notre motivation est d'enregistrer à  ce même niveau d'acharnement que Throbbing Gristle, selon G, qui s'occupe davantage de l'enregistrement de German Army et qui respecte énormément la tape culture derrière Throbbing Gristle. Pour ma part, c'est l'écriture de la musique qui m'intéresse et j'aime beaucoup cette aventure.
It is the push to record at a driven level much like TG. G the other part of this band wrote that as he is much more into the recording aspect and respects the tape culture behind TG. I myself obsess over writing music and enjoy that journey.
Le dossier de presse de Last Language est assez truculent. Peut-on en savoir plus au sujet de ces « méditations sur la médiocrité » ou sur ce « bad trip à  San Bernardino » ?
Last Language's press release is truculent. could you tell more about those « meditations on mediocrity » and that « bad trip to San Bernardino« ?
Nous avons grandi à  San Bernardino, la nature dans cet environnement nous a beaucoup inspiré. Humainement par contre, c'est très primitif et déprimant, comme Needles ou n'importe quelle autre zone déserte, ça peut te marquer très intensément.
San Bernardino was where we grew up and it is a very inspiring area from the natural side of things. Its human aspects are extremely primitive and depressing much like Needles or any other desert area it can hit you with ideas in a intense way.
Los Angeles est-elle un bon terrain pour l'indus, le drone ?
Is there a good ground for drone/indus and the like in Los Angeles?
Je suppose que oui, mais nous n'y vivons pas assez pour en être sûrs. Riverside et San Bernardino sont à  deux heures de LA, ça crée un grand détachement entre la ville et nous. LA pourrait tout aussi bien être Oakland ou San Diego parce que c'est tout simplement trop loin pour vraiment savoir ce qu'il s'y passe.
I believe there is but we do not live in Los Angeles enough to know such things. Riverside and San Bernardino are nearly 2 hours away. This makes a huge detachment between us and that city. Los Angeles might as well be Oakland or San Diego because it is simply too far away to actually see what is happening.
Vous produisez énormément. On croirait que c'est le fruit de deux reclus enfermés dans leur grenier avec des tape machines, des pédales et quelques traitements électroniques, qui enregistrent obstinément nuit après nuit. C'est aussi intense que ça ?
Your output is quite plentiful, and seems to be the work of two esoteric reclusive blokes locked in their attic with tape-machines, guitar-pedals and some electronic treatments recording obsessively by night. is that the case or that's not as heavy as that?
C'est plutôt le cas. Parfois tout nous vient naturellement et quand ça arrive ça donne lieu à  des sessions intenses. On a alors l'impression qu'il faut que tout soit fait en deux ou trois jours pour capturer ce qui se passe, et que toute attente affaiblirait la musique.
This is much the case. There are moments when everything comes and when it does it happens in an intense session. It is a feeling that it has to get done in 2 to 3 days to capture what is happening and it feels that waiting will only water down the music.
Le manque d'information autour de vous est-il intentionnel ou juste un moyen de s'amuser en semant un peu de confusion ?
Is the lack of information around you intentional as part of the project's identity or just random fun to spread a little confusion?
Qui nous sommes n'a pas grande importance à  nos yeux. C'est pour ça qu'on ne trouve pas les interviews évidentes. On ne fait que documenter nos pensées, et tout ce qui importe est le son qui en découle. Personne n'a besoin de nous voir ou de nos connaître en relation avec notre musique. Je préfère rencontrer des gens dans un quotidien détaché de l'art ou de la musique.
Who we are does not matter at all to us. This is also why interviews are difficult. We are just documenting our thoughts as all that really matters is the sounds being made. No one needs to see or know us in relation to our music. I prefer to meet people on terms outside of music on a daily routine separate from art or music.
Quel est le dernier disque que vous avez écouté ?
What's the last record you've listened to?
Chappaqua de Novy Svet, ça colle bien au temps qu'il fait.
Chappaqua by Novy Svet as it suits the weather.
German Army – Last Language (déjà  sorti sur le label portugais A Giant Fern)
Audio
Vidéos
GERMAN ARMY – Literacy In Opium from Moduli TV on Vimeo.
GERMAN ARMY – Smoke Voiced from Moduli TV * on Vimeo.