TROPIC OF CANCER & DVA DAMAS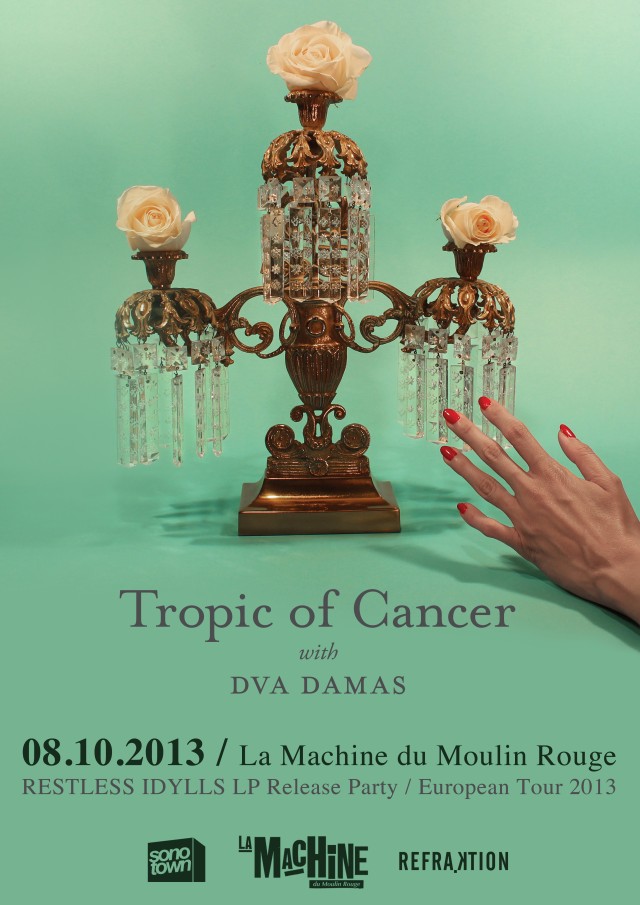 Si Camella Lobo a longtemps maturé Tropic of Cancer dans les interstices d'un post-punk désincarné et ralenti, brumeux et presque létal, l'angeline l'a toujours fait au travers d'un voile électronique troublant – à l'origine l'oeuvre de Silent Servant désormais parti. A l'aube de la sortie sur Blackest Ever Black de Restless Idylls, son premier LP, elle sera accompagnée à la guitare de Taylor Bunch qui en profitera pour présenter son projet personnel, Dva Damas.
On vous fait gagner deux places. Pour tenter le coup, rien de plus simple : envoyez vos nom et prénom à l'adresse hartzine.concours@gmail.com ou remplissez le formulaire ci-dessous. Les gagnants seront tirés au sort le 5 octobre et prévenus par mail le lendemain matin.
[contact-form-7 id= »21274″ title= »Concours post »]
Audio
Infos Pratiques
Date 08/10/2013 19:30 - 23:00
Lieu
La Machine du Moulin Rouge
Programme Event prog