SCORPION VIOLENTE release party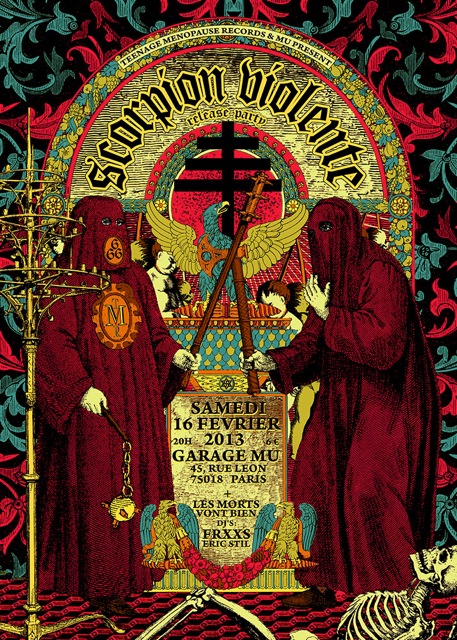 Octobre 2012, Teenage Menopause sort The Rapist des malsains mais essentiels Scorpion Violente. Membres – comme Plastobeton, Feeling of Love, les Dreams ou Trans Upper Egypt – de la Triple Alliance de l'Est, dressant un pont garage-électro-punk entre Metz, Strasbourg et Paris, le duo invite Les Morts Vont Bien le 16 février prochain au Garage MU, histoire de dégoiser sa release en bonne compagnie. L'incontournable Eric Stil sera également présent pour un set aux vinyles. Enfer et damnation.
On vous fait gagner deux places. Envoyez vos nom et prénom à l'adresse hartzine.concours@gmail.com ou remplissez le formulaire ci-dessous. Les gagnants seront tirés au sort et prévenus par mail la veille du concert.
Audio
Concours
[contact-form-7 id= »21274″ title= »Concours post »]
Infos Pratiques
Date 16/02/2013 20:00 - 23:30
Lieu
Garage Mu
Programme event Prog
Liens Event FB