Binic Folks Blues Festival 2017
22, vlà les punks. A l'initiative de l'association la Nef des Fous, le Binic Folks Blues Festival réuni sur l'une des plus belle plage costarmoricaine, du 28 au 30 juillet, un affriolant aréopage de groupes venus des quatre coins de France et de (presque) tous les continents, assenant, tout en décontraction, déluge sonique et pluie de décibels. Loin des standards estivaux, tant par la programmation que par l'accueil proposé aux 50 000 festivaliers, le Binic Folks Blues sait grandir, accueillant lors de cette édition 34 groupes sur trois scènes, sans pour autant perdre son âme : la gratuité, mère de toute les diversités. Et si quelques têtes d'affiche se dessinent, les nôtres sont répertoriées ci-après, on vous laisse piocher les vôtres dans l'imposante liste qui suit. Juste avant de checker votre co-voiturage ou votre billet.
2 Many Lulu's, Big Mountain County, Boytoy, Cash Savage & The Last Drinks, Cheapster, DJ, Crocodile, Double Cheese, Dr Chan, Druids of The Gue Charrette, Escobar, Gentle Ben & His Shimmering Hands, Gloria, Humming Bird, King Khan & The Shrines, Lame, Le Villejuif Underground, Los Dominados, Male Gaze, Meatbodies, Muscle, Pierre Omer's Swing Revue, Plastic Man, Reigning Sound, Shifting Sands, Six Ft Hick, Sleeper Bill & Mr Tof, Sonny & The Sunsets, The Blind Shake, The Blues Against Youth, The Cuckoo Sisters, The Flashers, Thomas Schoeffler Jr, Tim Presley et Volfoni.
Notre Top, s'il en fallait un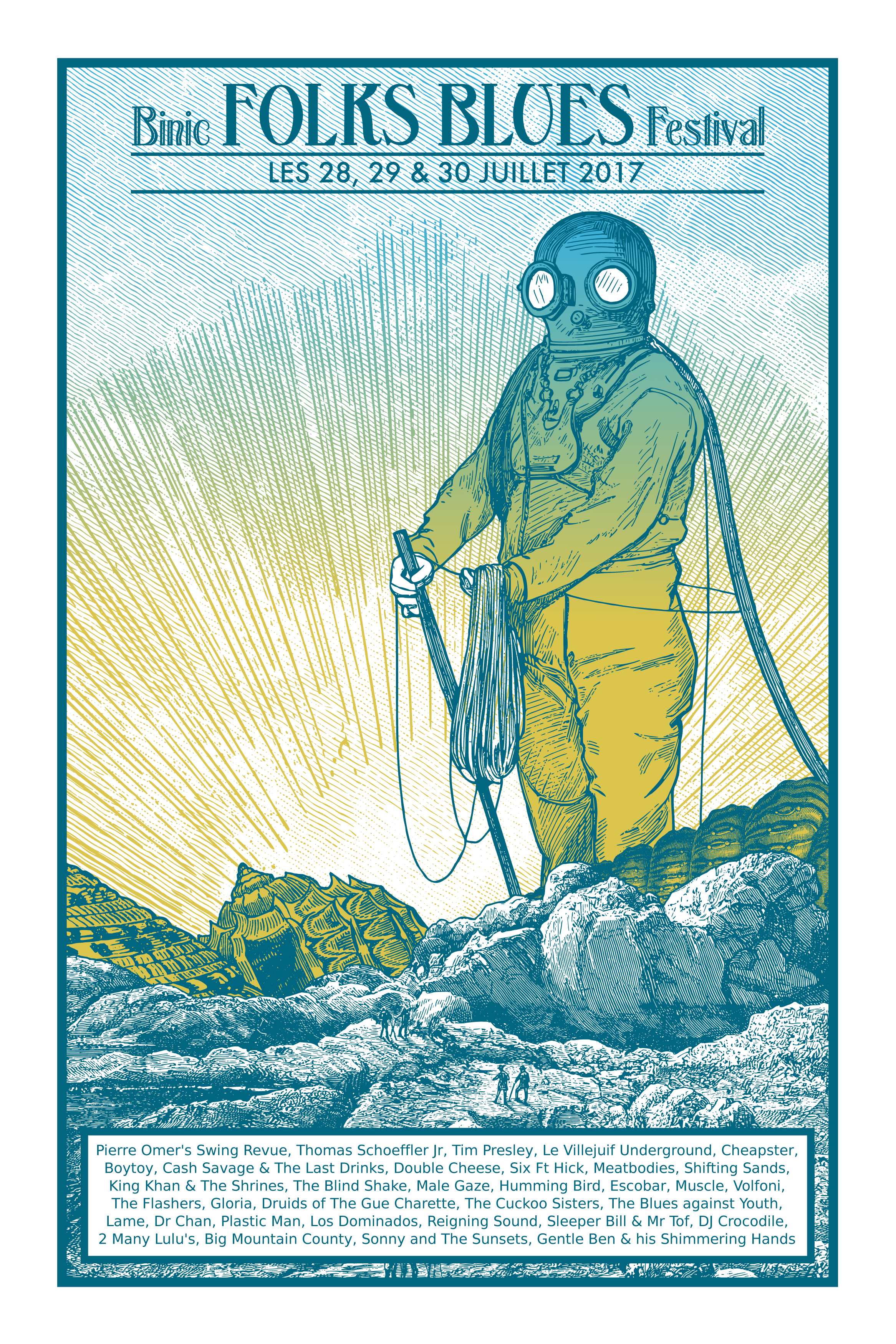 Infos Pratiques
Carte non disponible
Date 28/07/2017 - 30/07/2017 19:00 - 23:30
Programme Site officiel
Liens Event FB