Death and Vanilla l'interview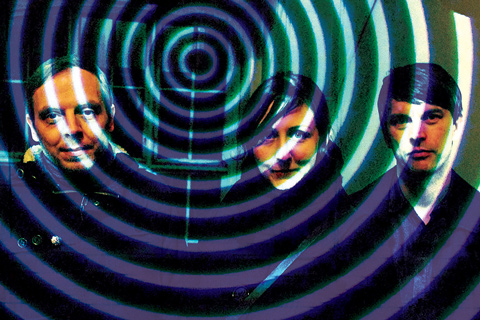 Dès 2010 et Between Circles, diffusé via une compilation Beko, Death and Vanilla s'est inscrit dans un contexte musical intemporel, puisant ses influences dans le psych, la pop, le kraut… Un amalgame heureux renvoyant aux instrumentations et à la tessiture vocale des années 60 et 70. À leur filmographie aussi, car le duo suédois revendique un legs cinématographique riche et pertinent de la même période. Cette approche sémantique atypique est parfaitement traduite dans leur dernier clip, California Owls, qui mélange des footages de Veruschka, Poesia Di Una Donna, dont la bande originale a été composée par Ennio Morricone, et Kusama's Self Obliteration, un court-métrage réalisé par l'artiste Yayoi Kusama en 1967. Cette vidéo publiée en février dernier et annonçant le nouvel album du groupe à paraître chez Fire Records le 4 mai prochain, a été complétée début avril par un titre, Arcana, empruntant sa poésie très visuelle à la grâce nonchalante et fragile des starlettes de la Croisette en robe Courrèges. L'intégralité des dix pistes de To Where The Wild Things Are ne déparie pas, c'est un transfert délicat, une glissade veloutée dans une contemporanéité charmeuse avec des cols roulés et des lampes à lave. Ce voyage dans le temps, ou Time Travel pour reprendre le titre du cinquième morceau, semble imprégner non seulement la musicalité mais aussi l'intention que le tandem de Malmö insuffle à son nouvel album : la fuite nostalgique d'une génération vers l'autre, un entremêlement d'inspirations forcément stéréotypiques, mais calibrées pour laisser l'auditeur divaguer au gré de son propre scénario. Pour Hartzine, Anders Hansson et Marleen Nilsson se confient dans un entretien sur leur complicité, leur formation et leur approche de la musique et du cinéma. Déjà interviewés l'an passé dans ces colonnes, ce nouvel échange est l'occasion de mieux découvrir le charisme iconographique du duo baltique.
Death and Vanilla l'interview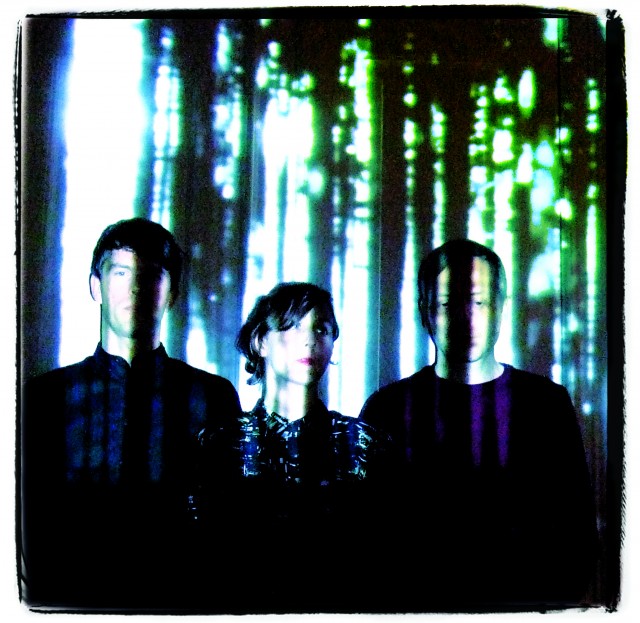 Votre nom fait référence à des animaux que vous aviez étant enfants. Indépendamment du fait qu'appeler un lapin Death est un peu inhabituel, qui dans le groupe est Death et qui est Vanilla ? Vous êtes-vous déjà considérés comme yin et yang ou quelque autre concept de complémentarité ? Cela se traduit-il dans votre musique ?
Your name refers to childhood pets you used to own. Despite the fact calling a rabbit Death is kind of unusual, who in the band is Death and who is Vanilla? Have you ever think about yourself as yin and yang or any other concept of complementarity? Does it translate into your music?
Haha, notre nom s'inspire effectivement de ces animaux, mais nous ne nous sommes jamais considérés comme un duo de Death et Vanilla. On ne peut pas dire que notre complémentarité ressemble à ce que qu'on peut voir parfois chez les musiciens auteurs-compositeurs. On se voit plus comme une unité dans la mesure où on est presque toujours d'accord sur chaque variation d'une chanson au cours de son écriture. Souvent, on a la même idée sur sa conception, sa production et sa création, sans qu'il soit nécessaire d'en parler. Ça facilite vraiment les choses quand on enregistre. On peut mettre toute notre énergie à explorer les idées et cela rend l'avancement du projet intuitif. Mais oui, nous nous complétons évidemment sur certains aspects. Anders se charge souvent de la partie rythmique, par exemple, et Marleen surtout des paroles.
Haha, well it's true that the name is inspired from these childhood pets, but we never think of ourselves as a duo of Death and Vanilla. We would not say that we are complementary in a way that you sometimes see in songwriting musicians. We feel more as a unit in that sense that we almost always agree in every turn that a song takes in the writing process. Often we have the same idea about the writing, producing and creating  of a song, without any words between us. And that really makes it easy for us when recording. We can put all our energy into exploring the ideas and it makes the working progress intuitive for us. But yes, then there is of course also elements of complementing each other in the work. Anders is often doing the rythm section for example and Marleen is mostly doing the lyrics.
Et maintenant que vous êtes trois? Qu'est-ce qui a changé dans votre méthodologie? Comment cela s'adapte à ou complète la formation originale?
What now that you're three? What has changed in your process? How does it fit to or improve the original setup?

Magnus est un ami de longue date, et il a intégré le groupe dès notre tout premier concert. Il fait donc partie de Death and Vanilla depuis le début ou presque, mais il ne participe pas aux compositions. C'est le meilleur joueur de Moog que nous connaissions, et nous sommes tous trois vraiment branchés par les trucs type Moog… donc on n'arrête pas de s'améliorer. Il joue sur le nouvel album et ce sera encore le cas pour le prochain.
Magnus is a long time good friend and he has been in the band from the first live show we ever played. So he has been a part of Death and Vanilla from the beginning almost, but he has not been participating in the song writing process. He is the best Moog player we know of, and all three of us are really into the Moogs and stuff like that ….. so it is just getting better and better. He is playing on the new album and will do that on future releases too. 
Comme vous vous inspirez de la musique et des films des années 60, on peut être tenté de penser que vous vous appuyez surtout sur des paroles et une ambiance naïves, comme la twee pop/rock ou les yé-yés. Mais la plupart de vos sujets sont sombres et vos chansons reflètent globalement une certaine mélancolie. Le chagrin se cache partout ?
Being inspired by the music and movies from the 60's, one might be likely to think you rely mostly on naive lyrics and mood, like in twee pop/rock or ye-ye. But many of your themes are dark and there's a global melancholia to your songs. Is sorrow hiding in everything?
Ce n'est pas vraiment du chagrin qui se cache ici, mais on peut sans doute ressentir une légère mélancolie dans nos chansons. C'est un monde de l'imagination, à la fois sombre et lumineux, et nous aimons osciller entre les deux. On écrit les paroles de façon à les ouvrir à l'interprétation. Ce sont des paroles personnelles, mais on préfère se dire que l'auditeur peut leur attribuer sa propre interprétation, et qu'on essaie de transmettre une sorte de message. Il s'agit donc pour nous de créer des images et des sensations en combinant des mélodies, des sons et des paroles pour en isoler une ambiance.
Nous avons tous deux écouté beaucoup de pop, et c'est vrai qu'une grande partie de la pop des années 60 (ou de la twee des années 90, d'ailleurs) est remplie de textes naïfs et plutôt faciles. Nous adorons ces chansons ! Mais écrire des paroles de ce genre nous paraissait impersonnel, et notre expression naturelle a donc débouché sur un style de lyrics différent. Peut-être un peu sombre, c'est vrai, haha. Mais c'est une obscurité chaleureuse qui contient beaucoup d'amour.
It is not really sorrow hiding in there, but you can probably sense a little melancholia in some of our songs. It is a world of imagination – both dark and bright, and we like to move inbetween that. We are writing the lyrics in a way that makes it open for interpretion for the listener. The lyrics are personal to us, but we would rather see that the listener could have their own personal relationship to them, then that we would try to reach through with some sort of message. So it is all about creating images and feelings by combining tunes, sounds and lyrics in order to find a mood that we are after.
We have both listened to a lot of pop, and it is true that most of the 60's (or 90's twee for that matter) has really naive and easy going lyrics. We love those songs! But, writing lyrics in that style would feel unpersonal for us, and therefor the natural expression for us has just ended up in a different style when it comes to the lyrics. Yes, maybe we are a bit dark at mind, haha. But it is a warm darkness with a lot of heart in it.
Que se passe-t-il entre deux sorties ? À quoi réfléchissez-vous avec de commencer un nouveau projet et à quel moment êtes-vous assez confiants dans le résultat ? Quelle est votre méthodologie ?
What's the in-between of two releases? What do you think about before starting a new project and at what point are you confident enough in what you've ended up with? What's your process?

C'est difficile à dire. Mais on prend des pauses entre deux enregistrements. Comme on travaille sur de longues périodes en phase d'enregistrement, c'est indispensable de faire une pause convenable et de déconnecter pendant un certain temps. D'après nous, c'est une manière de laisser un peu derrière nous ce qu'on a produit et faire de la place à de nouvelles idées à faire évoluer. Mais ce ne sont pas vraiment des réflexions sur la suite. Quand on se sent prêt à passer à nouveau en mode enregistrement, on sait qu'il y aura probablement des idées qui auront évolué pendant cette pause et qui viendront naturellement. Une fois qu'elles commencent à germer, c'est assez facile de rebondir. Sans doute sommes-nous confiants dans la mesure où nous savons ce qui fait l'identité ou non de Death and Vanilla. On continue donc de travailler jusqu'à être satisfait de tout ce qu'on a produit. On excelle à "tuer nos chéris"*. On peut facilement travailler sur une idée pendant un bon moment, puis l'abandonner quand elle ne nous plaît plus. Ce n'est pas forcément qu'elles soient mauvaises, simplement qu'elles finissent par ne pas ressembler à la vision que nous avons d'un morceau de Death and Vanilla. On a beaucoup de chansons inachevées, comme je pense la plupart des groupes…
It's difficult to tell really. But we do take breaks between recordings. Since we are mostly working in a long period when recording an album, you kind of need to make a proper break and just be away from it for a little while. So we guess that it is a way of leaving what has been done a bit behind, and make room for new ideas to start to evolve. But there isn't really much thinking of what to do next. When we are ready to go into recording mode again, there are probably gonna be some ideas that has evolved during the break and they will come naturally. Once they have started to show, it's quite easy to just go from there. We are probably confident in a way that we know which things are Death and Vanilla and which are not. So it is a matter of keep working until we are satisfied with everything we have produced. We are really good at "killing our darlings".  We can easily work on an idea for quite some time, but then leave it when it doesn't feel right anymore. And these pieces aren't necessarily bad, they just ended up to not be what we consider would be a Death and Vanilla song. We have lots of unfinished songs, which I guess most bands have…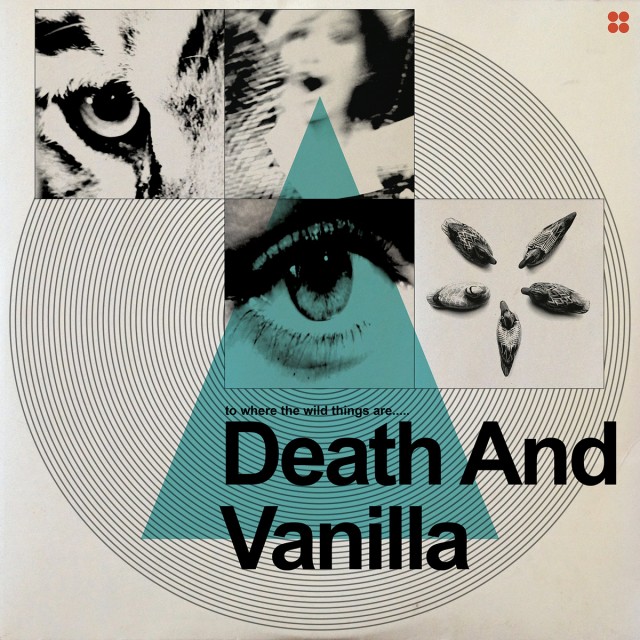 L'enregistrement de ce sophomore s'est achevé l'été dernier. Pourquoi avoir attendu si longtemps avant la release ? C'était juste pour nous rendre impatients ?
The recording of this sophomore has been achieved last summer, so why did you let us wait for so long before the release? Just a matter of having us really looking forward to it?
Il n'était pas vraiment terminé à la fin de l'été, même si c'était notre objectif. Nous travaillons très lentement, malheureusement. Et une fois que ce fut le cas, à la fin de l'automne, nous avons envoyé l'album pour le mastering et cette phase a aussi pris plus de temps que nous le pensions. Une fois cette phase achevée, il a fallu deux mois au label pour travailler sur le pressage et tout ce qui concernait la préparation de la sortie, et eux-mêmes attendaient de pouvoir débuter. Donc je pense que nous avons fait patienter tout le monde, y compris nous-mêmes. Aujourd'hui, nous sommes excités comme des gosses une veille de Noël.
We were not really done by the end of summer – as we had set our goal to be. We are really slow workers unfortunately. So when we were finally finished in the late autumn, we sent the album for mastering and that process also took a little longer than we expected. When that is finished there has to be a couple of months for the record label to work with pressing and everything else in preparation for the release, so they were waiting to get started as well. So I think we've kept all of us waiting – including ourselves.  So by now we are excited as children waiting for Christmas Eve. 

À quel point le contexte est important pour lancer un nouveau projet, sur un plan personnel ou social, ou autre ?
How important is the context when making a new project, would it be personal or social, or whatever?
Un peu de tout. En tant que groupe, on agit à un niveau très personnel, et ça prend une place énorme dans nos vies. D'après nous, c'est logique de le traduire d'une certaine façon dans la musique. Mais je pense par ailleurs que nous sommes conscients du contexte dans lequel nous nous trouvons. Nous écoutons beaucoup de musique. Beaucoup. Et je pense que musicalement, on se sent à l'aise avec ce qu'on fait. Nous ne sommes pas musiciens érudits (au contraire, il nous arrive de très mal jouer de nos instruments) mais nous savons ce que nous aimons ou non. On pourrait donc dire qu'il y un genre de contexte culturel. Notre travail, c'est d'explorer tout cela. On aime l'idée de créer de petits univers au sein même de nos chansons.
A little bit of both. What we do as a band is very personal to us, and a huge thing in our lives. So that has to show in some way in the music we think. But at the same time I think we have an awareness about in what context we are in. We are listening to a lot of music. A alot. So I think that musically we feel quite comfortable about what we are doing. It is not that we are scholared musicians (in opposition, we can be quite bad at playing our instruments) but we know what we like and don't like. So maybe you could say there is some sort of cultural context. But the work we do is our own exploration of all this. We love to think that we can create small worlds within the songs themselves. 
Comme dans les releases précédentes, la voix de Marleen est délicatement mêlée au reste pour intégrer complètement les morceaux, comme un instrument parmi les autres. Mais dans Shadow and Shape, les paroles sont plus claires, sa voix ressort nettement par rapport à d'autres chansons. Il y en aura d'autres de ce genre ? Prévoyez-vous de changer votre approche vocale ?

As in the previous releases, Marleen's vocals are softly melted in the mix, totally being part of the songs, like an instrument amongst others. In Shadow and Shape though, vocals are clearer, her voice really stands out compared to the other tracks. Will there be new songs made this way? Do you consider changing your approach of the vocals?

On ne sait jamais. Nous sommes très satisfaits de la sonorité de la voix, mais c'est toujours plaisant d'explorer et tester différentes techniques d'enregistrement, et on le fait souvent. Dans le cas de Shadow and Shape, nous avons apprécié les essais au microphone, et nous les avons gardés tels quels. Mais de façon générale, nous préférons que la voix soit mieux intégrée dans le mix et moins au premier plan.
Well, you never know. We are quite happy with how the vocals usually sound, but it is always fun to explore and try different techniques with recording and we often do that. In the case of Shadow and Shape we liked one of these experiments with the microphone, so we kept it as it was. But mostly we like to have the vocals deeper into the mix and not so much in the front.
Et les chansons sans paroles, comme The Hidden Reverse ou Something Unknown You Need To Know ? On dirait vraiment que vous expérimentez.
What about songs without any vocals like The Hidden Reverse or Something Unknown You Need To Know? It really sounds like you're experimenting.

Merci, on expérimente sans arrêt en effet. Dans toutes nos chansons, on enregistre la plupart des instruments avant même de réfléchir aux paroles et comment les insérer au mieux. Cette fois, en arrivant à cette étape sur ces deux morceaux, on a découvert que les paroles étaient superflues. On a donc simplement décidé de les laisser de côté. Pour nous, les chansons étaient déjà abouties, il n'y avait plus de place.
Thanks, yes we are all the time. In all our songs we record the most instruments before even starting to think of where the vocals will fit in and what they will be like. This time when making these two songs, when we came to that process we discovered that we didn't miss any vocals. So we decided to just leave them out. The songs seemed finished to us already – there just wasn't any room left.
Votre musique est cinématographique. En 2013, vous avez sorti la bande-son du Vampyr de Carl Theodor Dreyers, un classique de 1932. C'est quelque chose que vous aimeriez faire ? Plus de BO ?
Your music sounds cinematographic. In 2013, you released a soundtrack for Carl Theodor Dreyers' Vampyr, a 1932 classic movie. Is it something you'd be keen on doing? More OST?
On adorerait ! C'est très plaisant de travailler sur la musique dans un contexte visuel et scénaristique. Ça nous ouvre tout un nouveau spectre de travail. Nous avons enregistré la bande son de Vampyr en jouant live pendant une projection du film. Ce fut plus d'une heure de jeu et d'improvisation à plein concentration tout en regardant le film, et l'expérience était vraiment particulière. En février cette année, nous avons conçu la musique pour The Tenant de Polanski et nous sommes produits au Cinemascore Festival en Espagne pour deux heures de musique inédite. C'est vraiment quelque chose de particulier à entreprendre, et dans le cas d'une projection en direct, on ne le fait qu'une fois. Il s'agit donc pour nous d'expériences uniques et géniales.
Mais comme nous nous inspirons aussi majoritairement de l'univers cinématographique pour écrire nos chansons d'albums, il existe probablement une explication naturelle aux sonorités cinématographiques de notre musique.
We'd love to! It is really fun to work with music in the context of images and storytelling. It gives you a whole new set of frame work to work within. We recorded the Vampyr soundtrack when playing it live to a screening of the movie. It was more than one hour of concentrated playing and improvisation while watching the movie and that was a very special experience. In February this year we did music for Polanski's The Tenant and performed it at Cinemascore Festival in Spain, and that was two hours of new music. So it is a very special thing to do, and when it is for a live screening – you only do it once. So these are really unique and great experiences for us.
But movies and the cinema world are one of our big inspirations when writing our songs for the albums too, so there is probably a natural connection to why our music sounds cinematic in some ways.
Y a-t-il un scénario derrière To When The Wild Are ? Quelque chose à lire plutôt qu'à écouter ?
Is there a scenario behind To Where Whe Wild Things Are? Something that could be read more than listened to?

C'est à l'auditeur de décider ce qu'il y lit. Mais nous espérons sincèrement que vous pouvez en extraire des images. C'est à tout le moins un hommage à l'imagination.
It is all up to the listener to decide what's in there. But we do hope to create images for you. It's a dedication to imagination if anything.
Que prévoyez-vous ensuite ? Une tournée ? Un enregistrement ? Un déménagement ? Une pause ? Professer votre propre religion ?
What do you plan next? Touring? Recording? Moving? Having a break? Professing a religion of your own?
Tout cela, en fait, sauf prendre une pause et déménager car nous sommes d'heureux citoyens de Malmö. Les concerts sont prévus plus tard dans l'année, et la France sera évidemment sur la carte !
Well all of it, except having a break and moving – we are happy Malmö citizens. Shows are coming up later this year, and France will definitely be on the map!
*Expression attribuée à William Faulkner – « In writing, you must kill all your darlings » [NDT]
Audio
Tracklist
Death and Vanilla – To Where Whe Wild Things Are (Fire Records, 2015)
1. Necessary Distorsions
2. The Optic Nerve
3. Arcana
4. California Owls
5. Time Travel
6. Follow the Light
7. Shadow and Shape
8. The Hidden Reverse
9. Moogskogen
10. Something Unknown You Need To Know