Death and Vanilla l'interview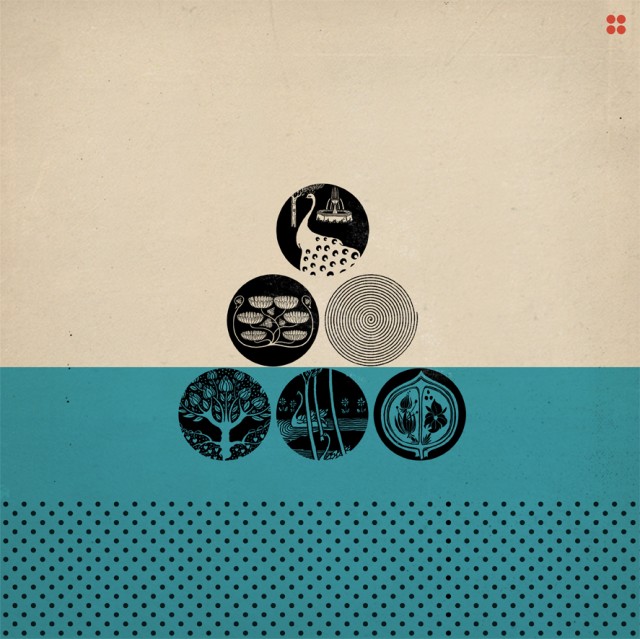 Chose promise, chose due. Après avoir suggéré à nos oreilles l'écoute intégrale de l'EP éponyme de Death and Vanilla, celui là même qui initia en 2011 ces trois ans d'Hands in the Dark (lire), le groupe et le label bisontins dévoilent aujourd'hui en intégralité ci-après la complétude de l'EP réédité, agrémenté et déjà épuisé avant une sortie officielle fixée au 8 janvier. Preuve s'il en est que le duo suédois composé d'Anders Hansson et Marleen Nilsson fait sa place au soleil dans le royaume des limbes, créant de fait sa propre hagiographie dans les interstices de l'inconscience et du rêve – entre veille et sommeil, entre temps et éternité. Afin d'enfoncer le clou et d'essayer de capter l'espace de quelques instants cette faculté à entremêler psychisme pictural et émanation cinématographique – que ce soit sur ce premier EP ou sur leur debut-LP que l'on s'était empressé de chroniquer (lire) -, nous avons posé une dizaine de questions à Anders Hansson, tentant en vain d'avoir quelques bribes d'informations s'agissant d'un second album en court de finalisation et dont la sortie est annoncée mi-2014… toujours sur Hands in the Dark. Histoire de mettre les petits plats dans les grands, ce dernier nous gratifie d'une offrande à découvrir via ce lien.
Full streaming (PREMIERE)
Entretien avec Anders Hansson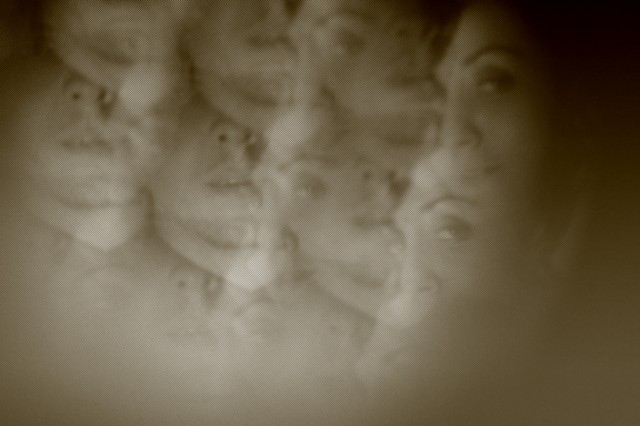 D'où vient l'idée de Death and Vanilla et pourquoi avoir choisi ce nom ?
How did the whole concept of Death and Vanilla come about and how did you come up with the name?
Death and Vanilla est né à Malmö en Suède il y a quelques années. Nous nous sommes rencontrés par un ami commun, nous nous sommes tout de suite liés d'amitié et avons commencé à faire de la musique ensemble. On partageait les mêmes goûts donc ça a été très naturel. Le nom du groupe vient d'animaux de compagnie de notre enfance… l'un de nous deux avait deux lapins, un noir et un blanc, qui s'appelaient Death et Vanilla.
Death And Vanilla was born in Malmö, Sweden, some years ago. We met through a common friend and we became friends instantly and started to make music. We both shared the same taste in music so it was very natural for us. The band name comes from childhood pets… One of us had two rabbits, one white and one black, and they were called Death and Vanilla…
Votre musique fait évoluer l'auditeur entre mélancolie et sensualité. Quelle sont vos sources d'inspirations, vos motivations ?
Your music makes the auditor travel between melancholy and sensualism. What are your sources of inspiration, your motivations when you compose?
Nos influences sont très variées est proviennent de différentes directions. La musique évidemment, mais les livres et les films sont également d'importantes sources d'influence. On s'est toujours intéressé à ce qui ne paraissait pas évident ou attendu aux premiers abords, à ce que l'on peut déceler entre les lignes. Comme lorsque tu combines un bel arrangement de cordes avec du feedback, tu obtiens une sorte de tension entre la beauté et la rugosité, c'est quelque chose qui nous attire beaucoup.
Our influences are very varied and comes from all kinds of directions. Music of course, but books, films and art are big influences as well. As are life in general. We've always been interested in that which is not too obvious and immediate at first glance, the « inbetween » stuff. It's like when you combine a pretty string arrangment with feedback, you get some tension between beauty and roughness that we find very attractive.
Dans l'inspiration, on vous situe souvent entre les Cocteau Twins et Broadcast…
In the inspiration, we often place you between Cocteau Twins and Broadcast…
On ne suit pas tellement les modes ou les sensations du moment, on est perdu dans notre univers. Par exemple on adore les expérimentations et le son de la pop des années soixante et la musique psychédélique. On aime beaucoup la chaleur et la spatialité de celle-ci. On n'essaye pas particulièrement de sonner rétro mais ce son est probablement la fondation de Death and Vanilla et de notre manière de composer.
En ce moment on écoute beaucoup de Scott Walker, Flamen Dialis, un groupe belge de la fin des années soixante-dix, Yeezus de Kanye West, Colour Green de Sybille Baiers, le psychédélisme expérimental de Norman Whitfield pour des groupes de la Motown comme The Undisputed Truth et The Temptations, Dream Sequence de Cosmic Eye, la bande originale du film The Cremator, Air. La réédition anniversaire des quarante-cinq ans de White Light/White Heat du Velvet Underground passe aussi beaucoup sur la platine en ce moment.
Il n'y a pas tellement de scène locale à Malmö. Il y a pas mal de groupes mais pas vraiment de scène. On est plus du genre à fouiller dans nos collections de disques ou sur internet lorsque l'on est en recherche d'inspiration. Le fait d'avoir grandi dans un petite ville a fait que nous avons toujours été tournés vers le reste du monde. En ce sens on pense plus faire partie d'une scène globale que locale.
We don't really follow trends or what's hot at the moment, we're kind of lost in our own world and the sounds that accompanies it. For example we love the experimentation and sound of 60's pop and psychedelic music. It usually has lots of warmth and space to it which we find very attractive. We're not trying to sound retro or anything, but that's probably the foundation to Death And Vanilla's sound and the way we write music.
At the moment we're listening a lot to Scott Walker, a late 70's Belgian band called Flamen Dialis, Kanye Wests Yeezus, Sibylle Baiers Colour Green, Norman Whitfields experimental and psychedelic music for Motown acts such as The Undisputed Truth and The Temptations, Cosmic Eyes Dream Sequence, the soundtrack to the film The Cremator, the French band Air. The 45-anniversary issue of The Velvet Undergrounds White Light/White Heat is also on heavy rotation right now.
There aren't much of a local scene in Malmö. There are quite a few bands but no scene really. We are much more into digging through our record collections, or on the internet when looking for inspiration. Growing up, and living, in a smaller city always made us look out to the rest of the world for inspiration so in a way we feel much more part of a global scene than a local one.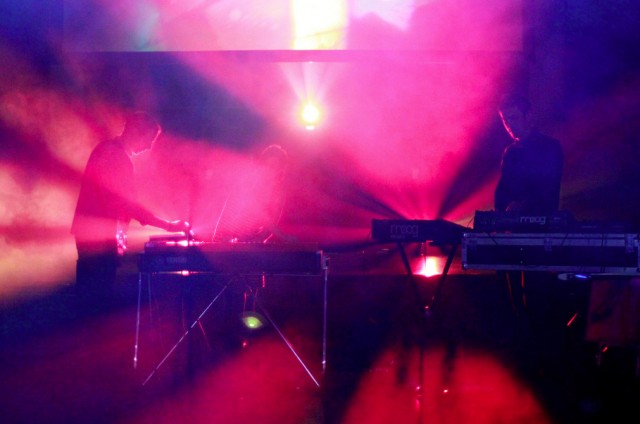 Votre musique est également très cinématographique. Est-ce un effet recherché ? Penses-tu, au moment de composer, à une possible traduction vidéo de tes morceaux ?
Your music is also very cinematographic. Is it a studied effect? Do you think, at the time of composing, has a possible video translation of your pieces?
Nos morceaux sont toujours articulés autour de choses que nous avons vues ou entendues mais nous n'essayons pas vraiment de faire quelque chose de cinématique. Mais les films sont ont une influence indéniable. Depuis que nous avons commencé, nous écoutons beaucoup de B.O. de films des années soixante ou soixante-dix ou des trucs comme The Devil's Nightmare d'Alessandro Alessandroni, Fruscio Di Foglie Verdi d'Ennio Morricone, Capriccio de Piero Piccioni… Cela a dû avoir une influence sur notre musique. Pour nous la musique est un moyen d'échapper à la réalité, comme beaucoup de films, et nous aimons la musique qui transporte l'esprit. Il y a des jours où tu peux perdre tout sens de la réalité et oublier ce qui tu es en train de faire juste en écoutant une chanson qui va te faire voyager. Pour nous c'est vraiment une expérience psychédélique.
Our songs are always developing around a feeling or something we've heard or seen, but I wouldn't say that we purposly are trying to make the music sound « cinematic ». But films are a big influence and at the time we started we were listening a lot to 60's and 70's soundtracks (still are!) and to things like Alessandro Alessandronis The Devils Nightmare, Ennio Morricones Fruscio Di Foglie Verdi and Piero Piccionis Capriccio… so that probably had an influence on our sound. Music for us is an escape from reality, like many films are, and we love music that takes you to some other place in your mind. Even during the day you can loose all sense of reality and forget what you were doing if you hear a certain song that just takes you on a little trip. That is truly psychedelic to us.
Justement, depuis votre premier EP sur Hands in the Dark, avez-vous changé votre façon de concevoir votre musique ?
Since your first EP on HITD Records, did you change your way of conceiving your music?
Pas vraiment, à part peut-être que l'on maîtrise un peu plus ce que l'on fait. La plupart du temps, cela reste un travail difficile.
Not really, except that we know a bit more what we're doing now ha ha! Or maybe not. It's still hard work most of the times. 
Quelle est l'histoire de Ghost in the Machine ?
What's the story of Ghosts in the Machine?
Ghost in the Machine nous est très chère car c'est l'une des toutes premières chansons que nous avons composées et nous avons travaillé très dur pour la faire sonner correctement. D'habitude nous ne la jouons jamais en live car nous pensons qu'il est presque impossible de recréer la « magie » de la version studio. Mais c'est l'une de nos chansons préférées. Les paroles n'ont pas vraiment de signification, elle ont été improvisées pendant l'enregistrement. C'est souvent le cas avec nos paroles, les mots sont surtout là pour soutenir la mélodie.
Ghost in the Machine is very precious to us as it was one of our first ever songs, and we worked very hard to get the melodies and sounds right. We usually never play it live because it seems near impossible to recreate the « magic » of the recorded version. But we're still trying to figure out a way to make it sound good live, ha ha. Anyway, it is one of our own favorite songs of ours. Lyrically it has no real meaning, the words were improvised while recording. It's usually like that when we write lyrics, the words are mainly there to support the melody.
Hands in the Dark a réédité votre premier EP et il est déjà épuisé. Êtes-vous surpris ?
HITD edited again your first album and this one is already sold out. Are you surprised?
On a été très surpris en fait ! Mais c'est super, nous sommes très heureux de savoir qu'il y a des gens qui aiment suffisamment notre musique pour l'acheter. C'est toujours difficile pour nous de réaliser que nous avons des fans et que des gens aux quatre coins du monde écoutent notre musique. C'est assez fou, car ç'aurait pu se passer autrement avec simplement quelques amis qui s'intéressent à ce que l'on fait.
We're very suprised actually! But it's great, we're very happy that there are people out there who actually like our music enough that they think it's worth buying. It's still hard to get our heads around the fact that we have « fans », and that people all over the world listens to our music. It's mindbending really, cause it could just as easily have been only a few friends that liked us.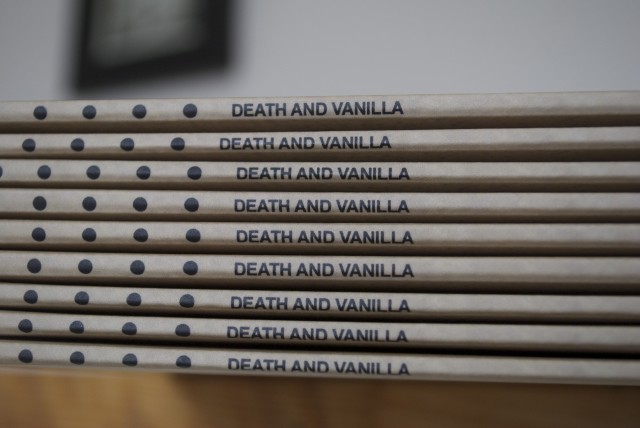 Cette nouvelle édition est augmentée de trois nouvelles chansons. Peux-tu me raconter leur histoire et me dire ce qu'elles ajoutent selon toi à l'œuvre initiale ?
This new edition is increased by three new songs. Can you tell me their story and tell me what they add according to you to the initial release?
Les trois chansons sont tirées de différentes compilations. Ascend and Descend a été spécialement écrite pour le livre I Hear a New World 1958-1962, publié par Bläck Charm Nostalgi Vassa Tänder et est fondée sur une chanson de Daphne Oram. The Dödens Vaniljsås Theme était sur une compilation de Noël sortie sur Moonlighting Music et Between Circles est sortie sur la compilation CS 01 de Beko. Le plan de départ était de ressortir les quatre titres comme sur l'EP d'origine mais Hands in the Dark a suggéré de sortir les trois titres sur la face B car elle n'avaient jamais eu de sorties physiques, donc en ce sens il s'agit peut-être plus d'une compilation. Mais nous sommes très heureux qu'elles aient pu enfin voir le jour sur un support vinyle.
All three songs are taken from different compilations. The track Ascend and Descend was made especially to be featured with the book I Hear a New World 1958-1962, published by Bläck Charm Nostalgi Vassa Tänder,  and it's based on a Daphne Oram-track. The Dödens Vaniljsås Theme was part of a Xmas-compilation on Moonlighting Music and Between Circles was originally released on a Beko compilation called CS 01. The original plans was to release the EP as the original CD with just the four songs, but Hands in the dark suggested that we should include the three songs on the B-side as they have never had a « physical » release before. So in that sense perhaps it's more of a compilation now but it's nice to have all of them available on vinyl finally!
Votre prochain album est, paraît-il, presque prêt. Que peux-tu nous en dire ? Quelle sera sa trame narrative ?
Your next album is almost ready, it seems. What details can you reveal us? What will be its narrative weft?
Nous avons travaillé très dur sur notre second album mais il nous est difficile de donner des détails car les chansons prennent en général leur forme finale pendant le mixage. Au cours de celui-ci, nous enregistrons beaucoup de pistes puis on coupe dedans, on remonte, on fait des boucles pour réaliser des chansons complètes. Mais ce que l'on peut dire, c'est qu'il y aura de grosses chansons pop ainsi que des titres instrumentaux. L'album commencera sur deux chansons pop avant de devenir de plus en plus étrange. Le nouvel album sera plus lumineux, avec un son plus ample comparé au premier album mais sonnera toujours comme du Death and Vanilla.
We are hard at work on our 2nd album but it's difficult to give any details at the moment as our songs usually come together while we're mixing them. We ususally record lots of tracks and then we cut, edit and loop things and make complete songs ready during the mix. But what we can tell you is that there will be some great pop songs on it and this time there will be a few instrumental tracks as well. The album will start with a couple of pop songs and then get stranger and stranger… The new album will be a bit brighter, more « open »-sounding, compared to the 1st album, but it will still be very Death and Vanilla-sounding.
Pourquoi avoir à nouveau choisi Hands in the Dark pour sortir ce nouveau LP ?
Why have you chose Hands in the Dark Records to take out this new LP?
Nous avons une très bonne relation avec eux. Ce sont deux mecs adorables avec qui il est très facile de travailler et ils sont bons dans ce qu'ils font. On a aussi le sentiment que c'est une aventure qui a démarré sur le premier EP et nous sommes très heureux de la poursuivre ensemble. Il est important pour nous de travailler avec des gens qui ont le cœur à la bonne place et qui partagent la même passion pour la musique.
We have a very good relationship with them. They are two very sweet guys and they are great to work with and very good at what they do. We also feel that we're on a journey together that started with the first EP, and it's very exciting to continue this. It's important to us to work with people who have their hearts in the right place and share the same passion for music.
Vous venez de Malmö en Suède. Que peux-tu nous dire de la scène locale ?
You're from Malmö, Sweden. What's the music scene like there nowadays?
Comme on te le disait, il n'y a pas vraiment de scène mais il y a quelques bons groupes. Nous aimons beaucoup un groupe qui s'appelle Skeppet, et Kalligrammofon sort sans arrêt de la bonne musique. Testbild! et Jonas Fust sont très bons aussi, jetez-y une oreille !
As we said before there isn't much of a scene but there are a few good bands around. We really like a band called Skeppet, and Kalligrammofon are continuiously releasing some good music. Some other good bands/artists are Testbild! and Jonas Fust. Check them out!
Traduction : Alexandre P.
Vidéos