Clan Destine Records Hartzine Mix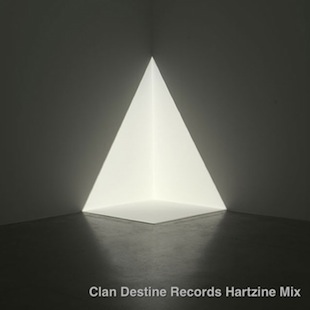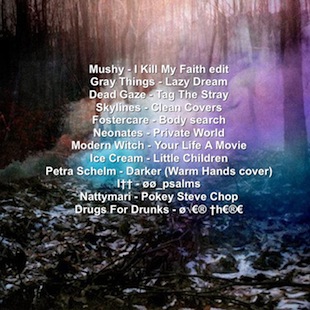 Cette mixtape (download) a été confectionnée avec amour à partir de morceaux choisis de manière aléatoire parmi nos sorties passées et à venir. Elle est dédiée à Peyton Houchins de Gray Things qui nous a quitté le 28 décembre dernier. C'était un super gars et c'était toujours un vrai plaisir de discuter avec lui… tu vas nous manquer !
This mixtape (download) is woven with love from tracks taken at random from our releases so far, or upcoming ones. It is dedicated to Peyton Houchins of Gray Things who sadly passed away on 28th of December this year. He was a great guy and it was always a pleasure to talk to him, you will be missed bro!
01. Mushy – I Kill My Faith edit
02. Gray Things – Lazy Dream
03. Dead Gaze – Tag The Stray
04. Skylines – Clean Covers
05. Fostercare – Body search
06. Neonates – Private World
07. Modern Witch – Your Life A Movie
08. Ice Cream – Little Children
09. Petra Schelm – Darker (Warm Hands cover)
10. I†† – øø_psalms
11. Nattymari – Pokey Steve Chop
12. Drugs For Drunks – ø√€® †h€®€
Bonus