Circuit Des Yeux l'interview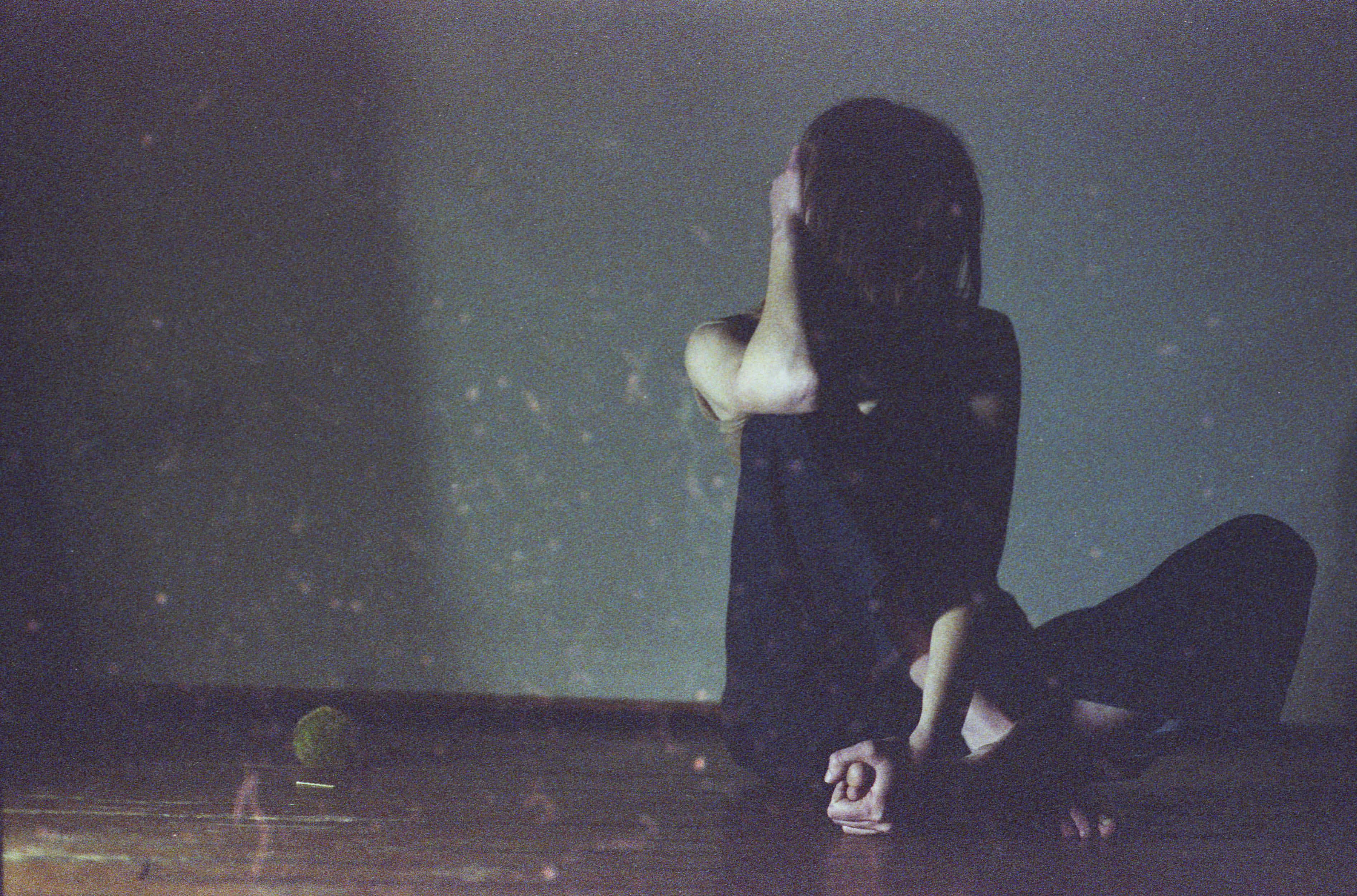 Circuit Des Yeux, on l'a écrit plus tôt cette année, traduit une allégorie du spleen, cet ennui profond et conscient qui confine à l'angoisse et à l'isolement. Dans In Plain Speech, Haley Fohr a choisi de sublimer ce spleen en lui offrant l'espace d'expression de plusieurs scénarios, dont un récemment mis en images à travers un clip réalisé par Julia Dratel. Do The Dishes, à visionner ci-dessous, met en scène une housewife typique filmée dans sa mélancolie harassante. Ce témoignage intime et touchant de crudité aussi bien symbolique que visuelle, puisque Haley y court nue sur un tapis roulant, est le reflet d'une subjectivité appuyée qui, sans revendiquer une approche exclusivement féministe, engage une vision cynique et fataliste de la féminité. Avec la même audace que dans son clip, Haley se met à nu pour Hartzine et expose son parcours, sa sensibilité et ses projets.
Circuit des Yeux ouvrira le concert de Liturgy à l'Espace B le 9 juin prochain (Event FB).
Circuit Des Yeux l'interview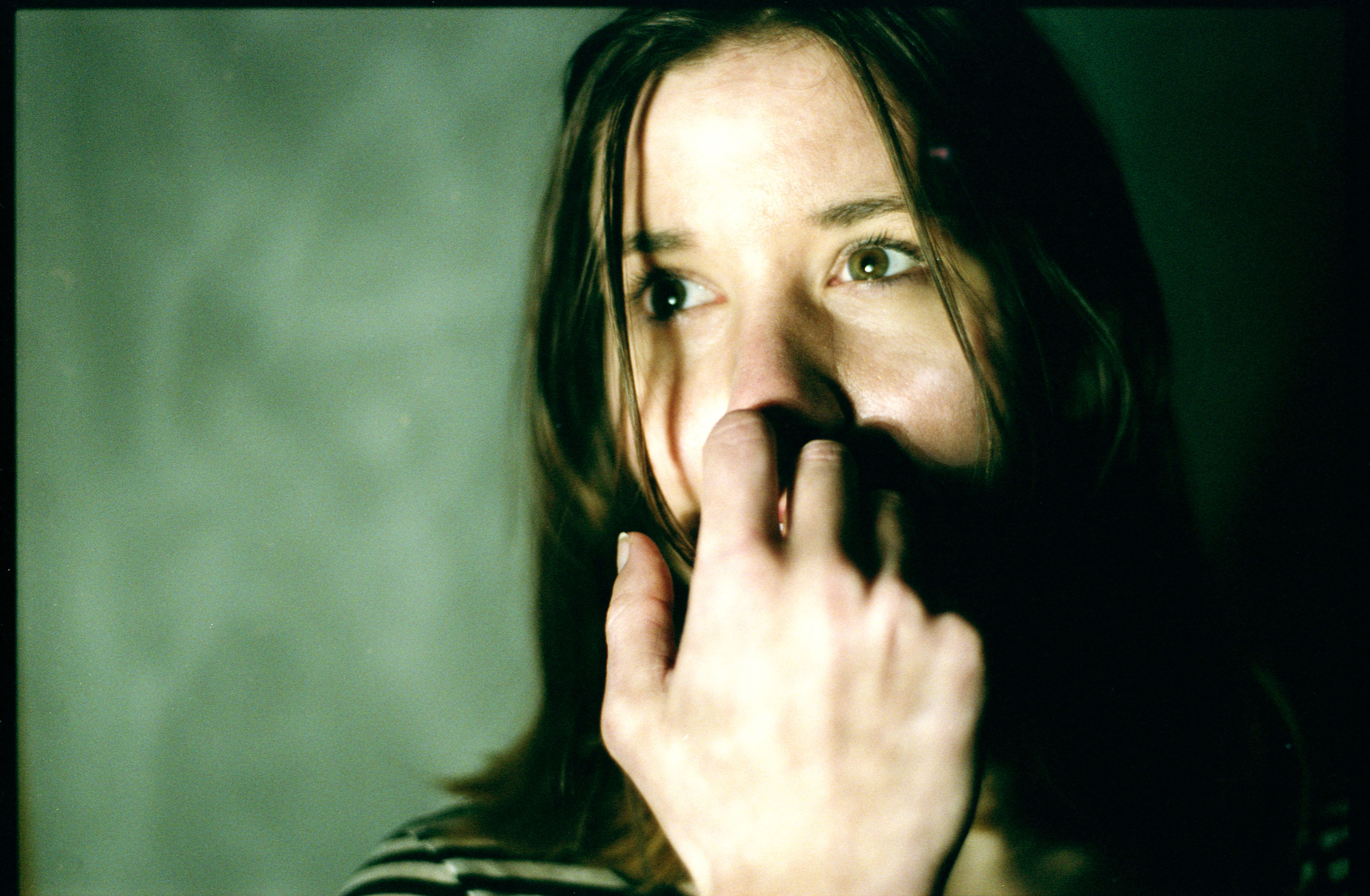 All photos © Julia Dratel
Tes titres et paroles ont beaucoup de sens, mais Circuit Des Yeux ressemble à un non-sens poétique, plus esthétique qu'allusif. Quelle est son histoire ?
You have many meaningful titles and lyrics, but Circuit des Yeux sounds like a poetic nonsense, more esthetic than allusive. What's the story behind this name?
C'est un terme abstrait que j'ai inventé en 2008. Il renvoie au nerf qui connecte l'œil à la vue.
It is an abstract term I coined in 2008. It stands for the nerve that connects the eye to sight.
Ta voix très particulière fait complètement partie de ton style personnel. Indépendamment, as-tu envie qu'elle transmette quelque chose ? De la voix ou des instruments, lequel dirige l'autre ?
Your voice is really specific and truly part of your personal style. Apart from that, do you want it to convey something? Between voice and instruments, which one drives the other?
La voix est l'instrument le plus intime. Tout ce qu'on fait dans la vie affecte le corps et la voix. Ma voix est affectée par ce que je mange, bois ou même souvent par mon sommeil. Depuis toujours, j'adore les sensations du chant, en particulier dans le registre grave. Dès l'enfance, je me suis entraînée à chanter à des fréquences très basses, juste parce que j'appréciais leurs résonances dans mon corps. Je me sens aujourd'hui capable de m'exprimer clairement grâce à ma voix.
The voice is the most intimate instrument. Everything you do in life affects your body & voice. Depending on what I eat, drink, or how often I sleep, my voice is affected. I've always loved the way singing feels, especially the lower register. Since I was a kid I would practice singing low hollow tones just to enjoy the way it resonated through my body. Today, I think I am able to most clearly express myself through my voice.
In Plain Speech est ton quatrième album et son titre donne l'impression que tu nous livres un message plein de sincérité. Cela fait-il partie de ta catharsis, qui d'après toi aurait débuté avec Sirenum, ton premier album en 2008 ? Tu as trouvé ce que tu cherchais ?
In Plain Speech is your fourth album and its title looks like you have a straightforward message for us. Is it part of the catharsis you said began with Sirenum, your first album in 2008? Have you found what you were looking for?
IPS est un long voyage qui sert de message pour aider les autres. Ce n'est pas une liste de conseils mais seulement un espace pour se questionner. La majorité du message laisse libre cours à l'interprétation. Ma musique a toujours évolué autour des émotions humaines. Sirenum les intériorisait alors qu'IPS les extériorise. Je n'ai pas du tout trouvé ce que je cherche, je me suis simplement enfoncée davantage dans ce trou de ver* sonore.
IPS is a long journey that serves as a message to help others. It isn't an advice column, merely a space to place questions. Much of the message is left up to the listener. My music has always evolved around human emotions. Sirenum was pointing inwards, and IPS points outwards. I certainly have not found what I'm looking for, but have merely wedged myself farther down this worm hole of sound.
Tu as beaucoup évolué depuis Sirenum, qui se présentait comme un premier album noise, expérimental et lo-fi. Penses-tu avoir conservé cette approche brute de la musique ? Quelle place occupe In Plain Speech dans le déroulement de ta discographie ? Comment ton processus d'écriture a-t-il évolué ?
You've come a long way since Sirenum, which sounded like a noise experimental lo-fi first album. Do you think you still have a raw approach of music? What is the position of In Plain Speech in the storytelling of your discography? How has your writing process changed?
Sirenum était un album de la sincérité. Ses morceaux renfermaient beaucoup d'innocence. Je pense que j'ai toujours une approche brute de la musique. J'aime exploiter le field recording et tenter ma chance avec les retours et les arrangements "sur le vif". Mais IPS est plus mature en ce que les chansons ont traversé de nombreuses étapes et subi beaucoup de révisions. L'écriture a été expédiée, mais plus laborieuse en même temps. Impliquer d'autres personnes pour l'écriture des parties à l'alto et à la flûte m'a vraiment détendue, en tant que compositrice. Je pense que j'ai réussi à atteindre un objectif qu'il m'aurait été impossible d'accomplir en solo.
Sirenum was a very honest album. There is a lot of innocence in those sounds. I think I do still have a raw approach to music. I like using field recordings, & taking chances with feedback and very "in the moment" arrangement. But IPS is more mature in that the songs went through many stages and much revising. The writing was expedited, but more laborious at the same time. Having others involved in writing the viola & flute parts really stretched me as a songwriter. I think I was able to reach something I would not have been able to had it been a solo adventure.
Avec ton approche et ton parcours, comment vois-tu la scène folk actuelle ? De quels autre artistes folks te sens-tu proche ? J'ai lu sur ton blog que tu mentionnais Jessica Pratt par exemple.
Considering your own approach and path, how do you see the folk scene nowadays? What other folk artists do you feel close to? I've read you mentioned Jessica Pratt on your blog for instance.
J'ai le sentiment que ma musique oscille fortement entre folk et expérimental. Je suis trop noise pour les gens de la folk mais trop chanteuse pour ceux de la noise. Je pense que je suis simplement moi. En réalité, je ne me sens aucune affinité ou aucune espèce de légitimité avec l'une ou l'autre. J'ai plus de rapport avec la culture DIY qu'avec le reste. J'aime la musique de Jessica Pratt. J'aime aussi les "Moon Bros" Ryley Walker et Matt Schneider. Ce sont des voisins et c'est un vrai plaisir de les entendre régulièrement jouer de la guitare. J'aime moi-même jouer de la guitare. J'aime jouer d'un instrument qui ne dépend pas de l'électricité, qui est affecté par le poids des doigts. Ce genre d'interaction physique est un peu primal et plus réel qu'un ordinateur. Mais une grande partie de la folk est traditionnelle, et je ne suis pas ce genre de traditions dans mon style de jeu.
I feel my music vacillates between folk & experimental music pretty severely. I am too noisy for the folk people, but too song-y for the noise folks. I just have to be me, I guess. I don't feel an affinity or feel a sort of lineage from either really. I relate more to DIY culture than anything. I like Jessica Pratt's music. I also really like Ryley Walker & Matt Schneider's "Moon Bros". They live next door, and it's a real treat hearing them play guitar on the regular. Personally, I like playing guitar. I like playing an instrument that doesn't rely on electricity. It is affected by the heaviness of your fingers, and these sort of physical things make it feel a bit primal and real(er) than a computer. However, a lot of folk music is tradition based, and I don't follow any sort of folk traditions in the sense of my guitar style.
Ton dernier clip pour Do The Dishes met en scène le quotidien d'une femme de classe moyenne seule, déprimée et attendant probablement le retour de son mari. On y lit un puissant message de lassitude, appuyé par cette scène où tu cours nue sur un tapis roulant jusqu'à l'épuisement. Comment as-tu travaillé avec la réalisatrice Julia Dratel pour créer cette intimité crue ?
Your recent video for Do The Dishes takes place in the everyday life of an average middle-class woman, alone, depressed and probably waiting for her husband to come back home. There's a strong message of weariness strengthened by this scene where you're running naked on a treadmill until you're exhausted. How did you work with director Julia Dratel to create this raw intimacy?
J'adore ce que fait Julia. Son regard est génial. Je lui ai soumis l'idée générale et elle est revenue avec le plateau, la liste de tournage et nous avons façonné ça toutes les deux. J'avais un concept artistique qui, selon moi, amplifiait vraiment le message de la chanson. Dès que l'idée a germé dans ma tête, la peur m'a paralysée. Brusquement, dans cette approche surréaliste, ma vie est devenue une œuvre d'art. Je suis très contente du résultat final et j'aime ton interprétation de la vidéo.
I'm a fan of Julia's work. She has a great eye. I brought the general idea to her and she came up with the set, and shot list, and we worked through it all together. I had an artistic idea that I think really amplifies the message of the song. As soon as the thought was in my head, I became paralyzed by fear. Instantly my life became a piece of art in this surreal way. I'm really happy with the end result & I enjoy your interpretation of the video.
Tu te considères comme une féministe ?
Do you consider yourself as a feminist?
Je crois fermement que tous les être vivants devraient avoir les mêmes chances dans la vie.
I strongly believe that all living beings should have an equal chance at life.
As-tu surmonté ce problème des gens qui parlent fort pendant tes concerts ? J'ai lu ton expérience éprouvante en ouverture de Xiu Xiu l'an passé.
Did you overcome this issue of people talking loud during your shows? I've read your distressing experience while opening for Xiu Xiu last year.
Ça ne concernait pas que Xiu Xiu mais le fait d'être une première partie. Je ne sais pas si j'ai "surmonté" le problème, mais IPS est le résultat de ces expériences. J'essaie de rester ouverte et sensible mais je me suis sentie devenir indifférente à cette période. C'est important pour moi de rester douce et dynamique.
It wasn't just Xiu Xiu, it's part of being an opener period. I don't know if I "overcame" the issue, but IPS is a result of those instances. I'm trying to open up, and stay sensitive. I felt myself becoming calloused during that time. It is important for me to remain soft & dynamic.
Dans quelle mesure la musique et la vie à Chicago t'ont influencée ?
In what way the music or lifestyle of Chicago influenced you?
Les gens autour de moi, le coût de la vie, les concerts et la scène musicale, tout cela a contribué à me rendre capable de faire ce que je fais. J'ai rencontré un tas de gens et d'amis qui font ce que je fais et vivent de la même façon que moi. J'y ressens une "normalité" que je n'ai trouvée nulle part ailleurs. J'adore cette ville ! Elle serait parfaite si le ramassage des ordures était meilleur, la nature un peu plus abondante et les hivers moitié moins longs.
The people around me, the ability to afford life, and the venues and music scene all contribute to my ability to do what I do. I have found a slew of people and friends that do what I do and live the way I live. I feel a sense of "normalcy" I haven't felt anywhere else. I love this city! If only the trash pick up was better, nature was a bit more bountiful, and winters half the length, it would be ideal.
Tu es en tournée avec Liturgy pour deux mois. Et ensuite ? Quelques indices sur ce que tu prévois dans un prochain album ?
You're on tour with Liturgy for a couple of months. What's next? Any clue about what you plan for another album?
La semaine prochaine, j'enregistre pour un petit projet que les autres décrivent comme "la pire idée que j'aie eue". Donc naturellement, je suis surexcitée. Je viens aussi de télécharger des logiciels de composition et je commence un gros projet.
I'm recording next week for a small project that has been described by others as "my worst idea yet". So naturally, I am very excited. I've also just downloaded some compositional software and am beginning a big project.
* Un trou de ver est une brèche hypothétique de l'espace-temps (NDLR)
Vidéo
Tracklisting
Circuit Des Yeux – In Plain Speech (Thrill Jockey, 18 mai 2015)

01. KT 1
02. Do The Dishes
03. Ride Blind
04. Dream Of TV
05. Guitar Knife
06. Fantasize The Scene
07. A Story Of This World
08. KT 5
09. In The Late Afternoon